Blog
REGISTER NOW
LOGIN
SIGN UP FOR OUR NEWSLETTER
Dreaming of cycling the 2015 Tour d'Afrique? We have good news!
Have you been dreaming of cycling the 2015 Tour d'Afrique but are having trouble getting the time off from work and the rest of your life?
Or maybe the recent devaluation of your currency versus the almighty US$ has made the entry fee a little beyond your reach?
Or perhaps the presumed "dangers" of Africa today are holding you back, including political instability, exposure to ebola, and encounters with wild animals or wild drivers?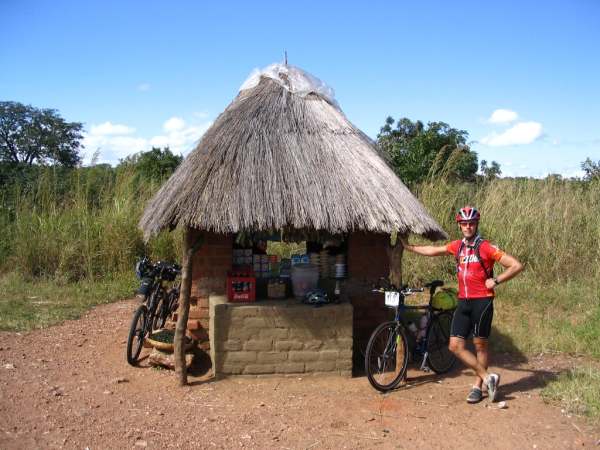 Then we have an offer that will hopefully persuade you to sign up for the adventure of your lifetime. We are now offering an additional 10% discount off of the last 5 sections of the 2015 TDA, between Nairobi, Kenya and Cape Town, South Africa.
Cycle 1 section and take 10% of the listed prices. Cycle more than 1 section and take 20% off of the total listed prices for the sections in question.
Here are some highlights you'll savor, beyond trading in your desk job, and having nothing to do but ride your bike, eat, relax, sleep and get ready to do it all over again tomorrow: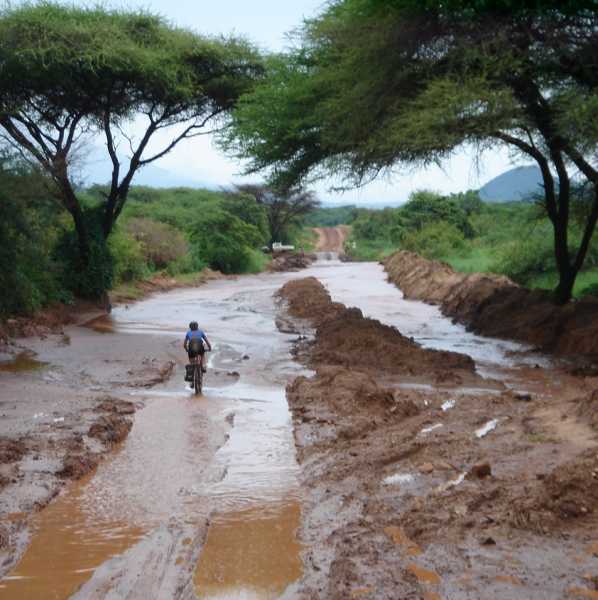 Masai Steppe – Nairobi to Mbeya, March 9-20. Spin your wheels past Mt Kilimanjaro then enjoy 3 days off in Arusha and go on safari to the Serengeti and Ngorogoro Crater. Or start in Arusha on March 14 if you've got less than 2 weeks to sample the TDA. Then cycle though remote parts of Tanzania, including several technical days of climbing and descent for Mountain Bike enthusiasts.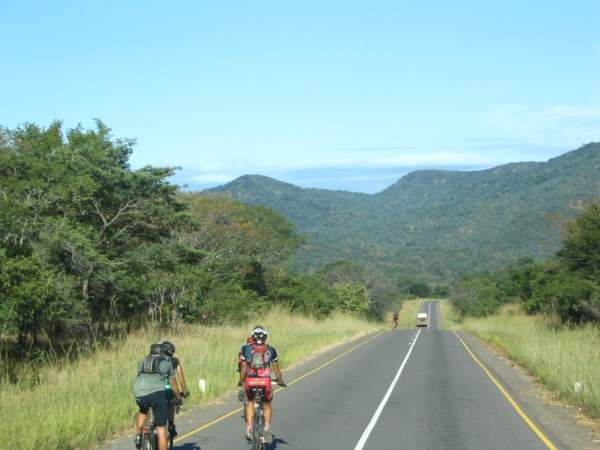 Malawi Gin – Mbeya to Lilongwe, March 22-28. This the shortest section on the TDA is all paved and includes a kick back rest day at Chitimba Beach on the shores of Lake Malawi, before climbing onto the plateau and on to the capital city of "The Warm Heart of Africa."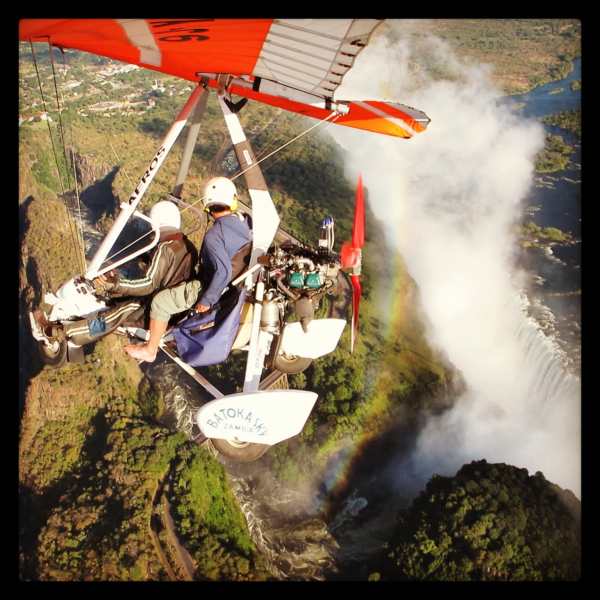 Zambezi Zone – Lilongwe to Victoria Falls, March 30-April 7. This short paved section crosses Zambia and ends at the majestic Mosa oa Tunya, the "Smoke which Thunders," where you can bungee jump off the Zambezi River bridge, take an ultra light plane ride over the world's largest waterfall, or go on a bird and wildlife watching tour.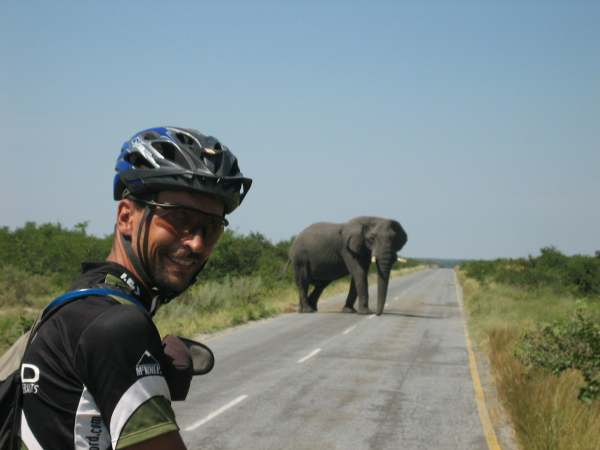 Elephant Highway – Victoria Falls to Windhoek, April 11-21. Cycle past elephants alongside the Kalahari Desert en route to Maun, gateway to the Okavango Delta. Participate on the TDAs longest (207 km) day before arriving in Namibia's beautiful capital city.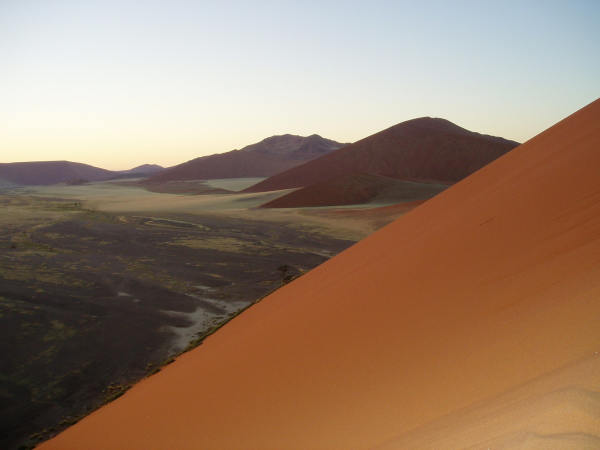 Diamond Coast – Windhoek to Cape Town, April 23-May 9. Encounter the psychedelic off road landscapes of the Namib Desert, and the beautiful Cedarberg range in South Africa, before celebrating with the TDA Tour finishers beneath Table Mountain in one of the world's most beautiful cities, Cape Town.
And what about those perceived dangers? Well there isn't a single case of ebola within 5000+ km of our route, Eastern and Southern Africa is political stable, you will hopefully see Elephants near the road in Botswana, and as long as you keep your distance you'll be very safe, and our route travels on roads less trafficked, in the interest of rider safety. You are more likely to be in a bike accident cycling to work in Europe, North America or wherever you call home.
Sign up now and start LIVING the DREAM!