Blog
REGISTER NOW
LOGIN
SIGN UP FOR OUR NEWSLETTER
Fat bikes in Algonquin Park
Last week, many-time TDA tour leader Randy, TDA alumni Cam and myself ventured into Algonquin Park for a bike ride. This was not your usual bike ride, for a few reasons. First of all, we were on Salsa Mukluk fat bikes, featuring massive 3.8-inch wide tires. Second, we would be hauling trailers with the supplies needed for two days of riding. Lastly, it was cold! Temperatures averaged around -20c for our time there.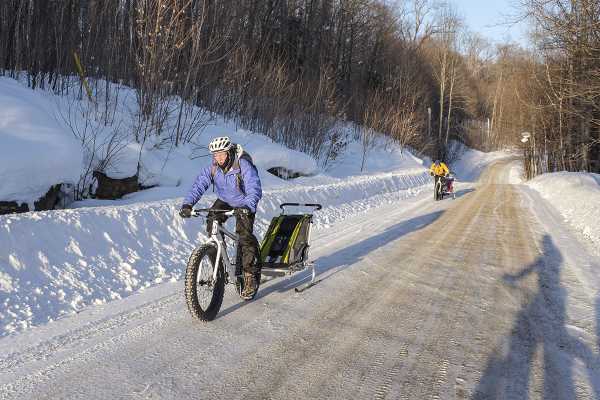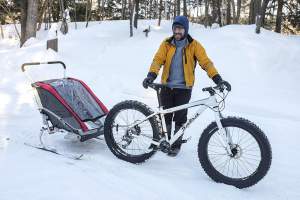 We started at Randy's beautiful cottage, where we set up the trailers and tested them out on the road. The bikes were easy to ride on the road, even with the trailers. But the roads had been plowed, and we only had a little bit of weight in the trailers…
We drove to the park, packed our gear into the trailers, and set off into the Leaf Lake ski trail system.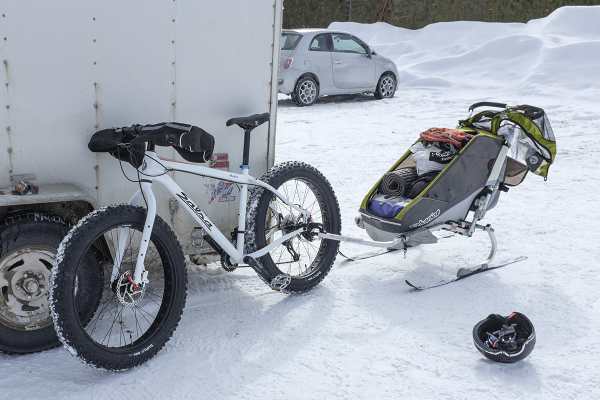 The riding was, for the most part, fantastic. We benefited from the daily grooming of the trails. The left side, with a smooth surface meant for skate skiing, was perfect for our big tires. There were just a few spots where the trails were in direct sunlight that were a bit too soft for us.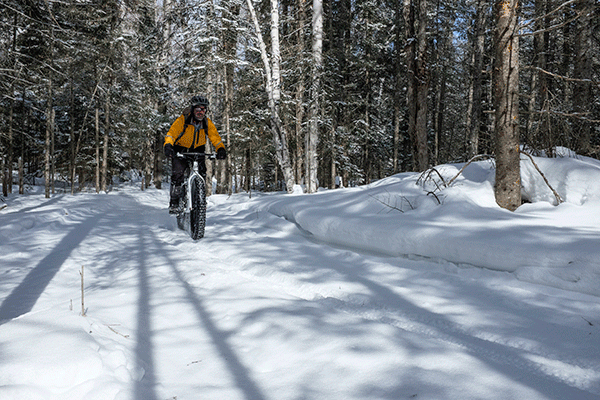 The great thing about riding on the XC ski trail system is the warming cabins they have set up. Without them, it would have been impossible to ride in such frigid temperatures. We would stop at one of these little cabins about three times each day to eat and warm up by the wood stove.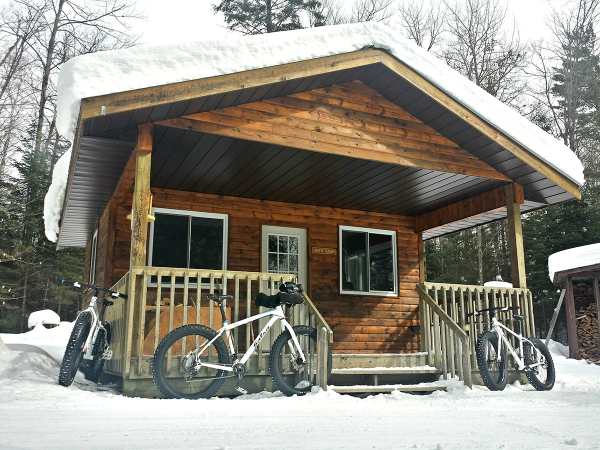 I've been to Algonquin Park before, but always in the summer. It was great to be there in the winter, and see how different all of the landscapes look.

I had a great time, and it was nice to finally get to ride a fat bike. I hope I get another chance to see what new types of riding these bikes make possible. I'm sure Tour d'Afrique will come up with an epic fat bike route soon enough…