Blog
REGISTER NOW
LOGIN
SIGN UP FOR OUR NEWSLETTER
On the Job Training Opportunities this Summer, Fall
This is our 3rd in a series of on-the-job training opportunities. The first was on the Trans-Europa last summer, followed by opportunities on the Trans-Oceania in the fall. Some of the people who participated in these training events have since been hired to work on tours in the upcoming year. So if you are serious about working with us, this is a great way to prove yourself.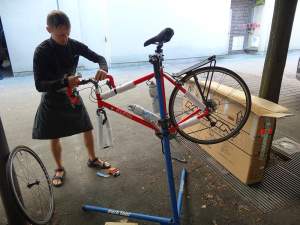 This summer (starting mid July), and into the fall we have training opportunities in Europe, North America, and South America.
During the 3 days you will work with our staff on tour and get a feel for how the tour operates. This will include assisting with navigation, accommodation arrangements, food preparation, cycling as the "sweep" and dealing with logistical issues in general. It is also a time to discuss possible future staffing positions with the Tour Director.
TDA will choose up to 6 applicants to take part. Applicants will pay their own expenses to meet up with the tour, but all their expenses (food and lodging) during the 3-day training will be covered by TDA.
So here is what you need to do…
Check out the job descriptions, and then complete Employment Questionnaire.
Review the dates and route (Orient Express, North American Epic, and South American Epic).
Email us and let us know where and when you would be most interested to join us.