Blog
REGISTER NOW
LOGIN
SIGN UP FOR OUR NEWSLETTER
6 Cycle Tours for Coffee Geeks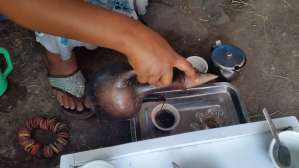 I had a cup of coffee earlier this year in Ethiopia that I'll remember for a long time. It wasn't the best coffee I have had, but the experience has stayed with me.
Sitting on a rough wooden bench, in the comfortable temperatures of the Ethiopian highlands, I ordered two coffees for Fitsum, my new Ethiopian friend, and myself. I watched as the lady prepared my coffee. She poured very slowly as not to disturb the grounds resting at the bottom of the round coffee pot with its slender handle and spout. She set the coffee down on a hot plate made of bottle caps tightly strung together in a circle. Then she lit some frankincense and it wafted around us as we sipped our sugary brew. It was a roadside, modern take on the traditional Ethiopian coffee ceremony. Moments like this are what travel means to me – experiencing traditions and cultures in unexpected ways. Cycling can bring you to obscure villages where you get up close and friendly with local life. What better way could there be to explore coffee meccas around the world than on a bike.
Many people have opinions on the best coffee regions in the world, but here are my six suggestions that should suit a cycle tourist very well. Feel free to suggest other destinations in the comments field below.
1. Yirgacheffe – Birthplace of Coffee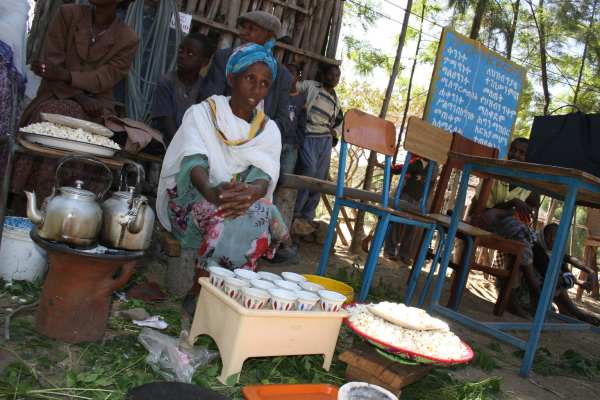 Yirga Chefe and Sidamo region are considered by many a coffee geek to be the birthplace of Arabica coffee. And Yigracheffe coffee variety has been the gold standard for years in coffee shops the world over. Unlike many other coffee producing countries, Ethiopians are big consumers of the tasty brew. Over 50% of production is for domestic consumption – pressed through espresso machines left by the Italians or brewed over open fires with incense filling the room in the more traditional way.
Pass through Yigrecheffe on the Meltdown Madness section on the annual Tour d'Afrique.
2. Central American Coffee Country

Flickr photo by rohsstreetcafe
Costa Rica, Honduras, Nicaragua and Guatemala combined would rank 2nd only behind Brazil in total coffee production in the world. On the Ruta Maya, cyclists would be hard pressed to not stumble upon coffee plantations along the way. As this coffee blogger states,
I so enjoy packing on my well-fed mule, Ramon, onto the steep, rugged hills of the Antigua or Coban regions to visit the origin of their lively spicy, floral and chocolaty brews. The coffees from Guatemala are sold using a system that separates them by grade. The elevation that the beans are grown at is the determining factor.
Visit coffee country on the Ruta Maya cycling expedition not on a mule, but with your mountain bike.
3. Tanzania and Mt. Kilimanjaro
Not far from Arusha are the mighty mountains of Meru and Kilimanjaro, home to some of Tanzania's major Arabica growing regions. As Tanzania's main export, coffee is an important part of any experience in this country. While cycling through Tanzania a stop in Arusha is a must. Why not splurge after visiting the game parks and stay at the Arusha Coffee Lodge set in Tanzania's largest coffee plantation in order to have the full Tanzanian coffee experience.
Cycle to Arusha and onward through central Tanzania and its other coffee regions on the Masai Steppe section of the Tour d'Afrique.
4. Have some Java in Java
Thanks in part to the Dutch, who began cultivation in the 17th century, Java sends its prized coffee beans across the globe; everything from the cheapest instant coffees made from the Robusta bean to one of the world's most expensive coffees – Kopi Luwak – made with beans pooped out by a certain type of civet. Our Volcanoes & Temples tour on Java passes right through the coffee growing region of the Ijen plateau. On your day off, do a coffee tasting at Ijen View Hotel overlooking the volcano and the coffee plantations.
Ride over some volcanoes and taste the coffee grown in its rich soil on this section of the Trans-Oceania.
5. Visit Colombia's Coffee Triangle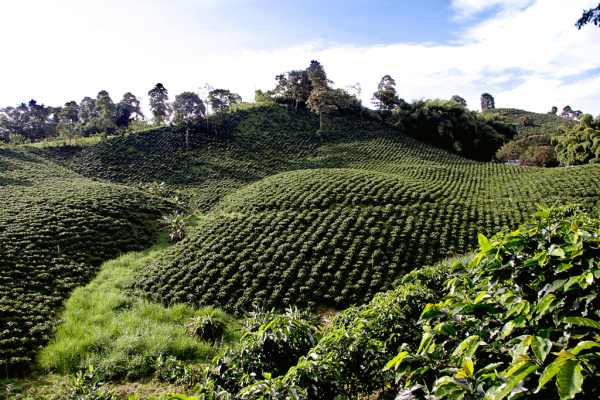 Flickr photo by Triangulo del Café Travel
As the Guardian reported last year, 'Coffee Regions are Open for Tourism'. The BBC recently asked is Colombia 'Home of the Perfect Cup of Coffee?' It would have to be on the list for any cycle tour geek out there. On the Undiscovered Country portion of the South American Epic we pass Caldas between Medelin and Bogota. Caldas is part of the Coffee Triange an area recognized as a World Heritage cultural site – for very good reason. As UNESCO writes, it is "An exceptional example of a sustainable and productive cultural landscape that is unique and representative of a tradition that is a strong symbol for coffee growing areas worldwide."
Cycle through the Coffee Triangle on the Undiscovered Country section of the South American Epic.
6. Coffee Culture in 'Land of a Thousand Hills'
Sip an espresso and experience the coffee culture in one of Kigali's upscale coffee shops. Cycle the lovely 'land of a thousand hills' and gaze at the coffee plants that are scattered in the central and northern areas. Then stop by Team Rwanda's headquarters and sample coffee grown in the rich volcanic soil beneath the Volcanoes.
Cycle along Lake Kivu and stay overnight at Kinunu Coffee Washing Station to view the process firsthand. Then return to Kigali and immerse yourself in the urban coffee shop scene. Bourbon – a proudly Rwandan franchise-  serve espressos, and Americanos alongside nicely prepared sandwiches and light snacks.
Plan a cycle tour and experience this firsthand with Rwandan Adventures.
What Have we Missed?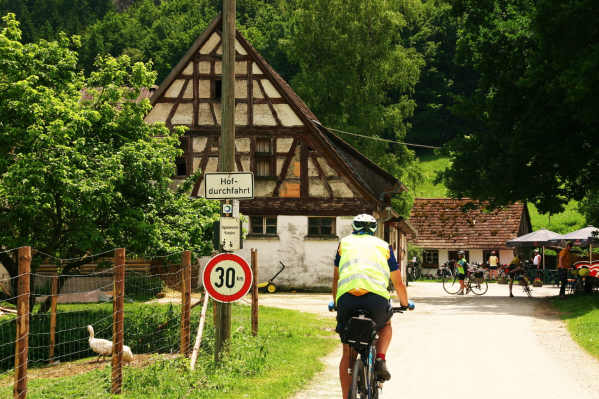 Like peanut butter and jam, goats and sheep, February and March, some things are meant to be together. And any cyclist will tell you that cycling and coffee are a perfect match. So tell us the other destinations we have missed. Where have you cycled and gained a deeper understanding of coffee production, trade, or varieties?