Blog
REGISTER NOW
LOGIN
SIGN UP FOR OUR NEWSLETTER
Preservation and exploitation
Jacob reports from the North American Epic bike tour:
Riding amongst huge mountains in Jasper National Park, it is hard to believe that we started the Icefields section nearly two weeks ago at Fort St John in the Alberta prairies. Departing the rather humdrum town, it was almost unimaginable that a week later we would be experiencing the most spectacular riding of the tour so far. 'The whole scenery and weather improved with each day', reflected Dutch rider, Remmelt. 'The construction work was challenging to ride in', he added, referring to the difficult days south of Fort St John. Busy towns, bad weather, and road construction all dampened the enjoyment levels on some stages. This was to be short lived, however, as we soon returned to the mountains in the outstanding Jasper National Park. Even compared to the impressive scenery we have already experienced, there is something unique about this place. For a start there are virtually no heavy vehicles, and instead small cars full of families on holidays – something that makes the riding much more pleasant. The rest day resort town of Jasper was a world away from the industrial Fort St John, a place which was not endeared to people as everything was closed due to a British Columbia public holiday.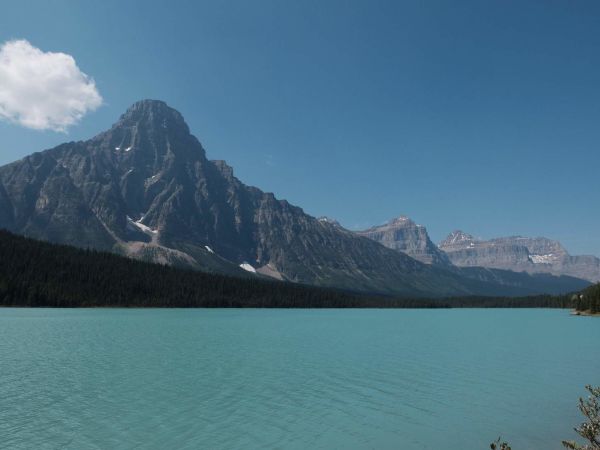 Jasper, on the other hand, has been the gateway to some of the best cycling so far. With riders taking stages at a leisurely pace in order to visit the multitude of waterfalls and viewpoints that line the roadside. 'It has been a privilege to be riding', said full tour rider from Australia, Diane. Many others echoed similar sentiments. Sectional rider, Chris, put it simply – 'awesome'. Marie described the experience as beyond words, and that taking all the positive adjectives in the dictionary still wouldn't come close to conveying the visceral nature of riding in this natural paradise. Edmontonian rider, Bob, explained that despite having cycled between Jasper and Banff multiple times, it will always be 'the best three day ride I have been on'. The highlight for Australian rider, Fiona, was what locals call the 'toilet bowl descent', a moniker that rather crudely describes the curvature of the road as it descends a mountains pass and it's likeness to a toilet seat. There was really something for everyone in this section, and the amount of positive praise could easily fill multiple blog posts.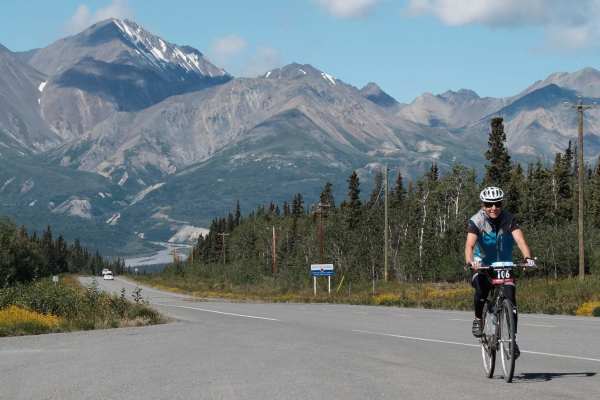 However, the most stark contradiction of this section has been the disparity between riding through countryside riddled with fracking sites, and then journeying into a highly protected national park. On the Alberta prairies we saw dozens of tankers ferrying contaminated water from the fracking sites that could be seen dotted across the landscape. It was quite jarring that within only a few days riding there were such divergently used areas of land. One being exploited, and one being protected. Fracking is a highly controversial practice across the world. It is out of sight, far below ground, but massively damaging to the environment. It is a shame to think of what could happen to the forests and wildlife on the surface as a result of this practice.. However, on the flip side, it is extremely positive to see what can be done when natural areas, like Jasper and Banff national parks, are protected, and reaffirms the need to rigorously defend the land that we all share.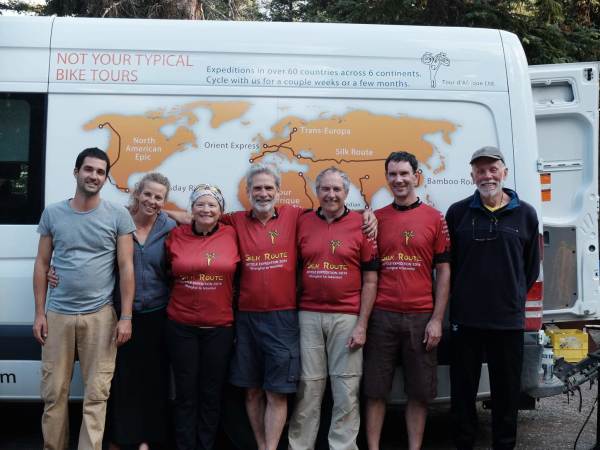 The rest day in Banff is where we sadly say goodbye to a large number of riders who have been with us since Anchorage. Keith, Dan, Marielle, Remmelt, and Chris who joined in Whitehorse. It will be a shame to continue this journey without those who have made it so colourful and entertaining so far. 'I will miss it definitely' said Remmelt, on the penultimate day before Banff, 'I would go all the way If I had time'. There has been a brief Silk Route 2014 reunion with alumni Mike, David and Don joining the tour between Jasper and Banff. It is nice to see riders from previous tours reunited, and reliving some of the experiences they had together. Hopefully the riders from this year's North American Epic will form similar bonds, and make cycling reunions in the future.