Blog
REGISTER NOW
LOGIN
SIGN UP FOR OUR NEWSLETTER
Small, unexpected moments
Awhile back, I wrote about how wonderful the small, unexpected moments can be the most memorable ones. Australian riders Nick and Jo share a recent experience in Northern Peru that very much fits into this category.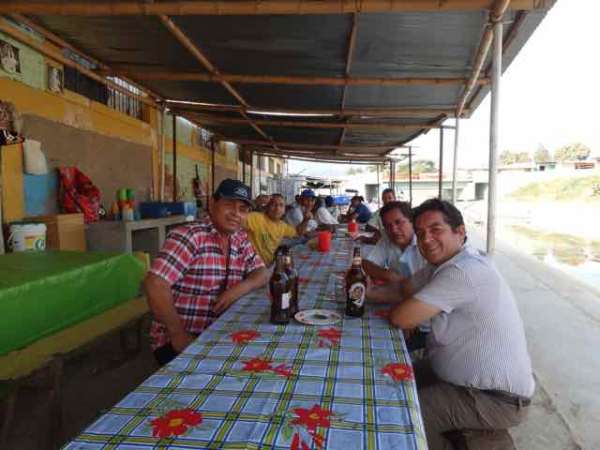 Las Lomas – An afternoon that WAS going terribly wrong. How stumbling across a local watering hole, on the edge of the town markets, with a not so pretty view over the spillway, turned a bad afternoon into yet another amazing experience. We were welcomed by a large group of locals, joining them at long tables, for a much needed cold beer. Short supply of our preferred black beer, was a small problem. It was solved when one of the very tipsy clients, was sent off with change, returning shortly, a spring in his step & a very big smile on his face. The bar lady, larger than life, her laughter never waning, her customers all eager to shake our hands, sit, & chat. The old boys, with no teeth, hard to understand, however, it did not seem to be a problem, each & everyone of us, happy for the others company. 4:30pm, service stopped by the presence of a police lady, tables were folded, benches stored, we said our farewells to our new found friends, then all that was left was a bare concrete floor.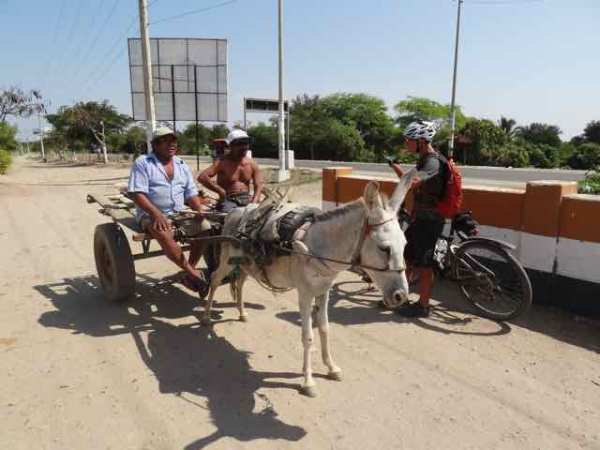 Chulucanas – Taking advantage of an early arrival to camp. What better way to get a feel of a place, than to wander the local markets. The markets of Chulucanas, covering 3 blocks, made for several hours of precious moments with many vendors. A chance encounter with 2 gentlemen, riding their donkey, & cart back to town, in the late afternoon, brought yet another interesting conversation. Once again we're not convinced we knew what was said – at least we try, & these encounters often last quite some time, so we must be improving, or at least providing some entertainment!