Blog
REGISTER NOW
LOGIN
SIGN UP FOR OUR NEWSLETTER
Crossing the Sea of Cortez
Jacob's latest report from the North American Epic cycling tour:
Arriving in La Paz (Mexico, not Bolivia!) was an important moment on the North American Epic. Not only did it announce the end of the terrific Baja California section – one of the toughest but also most enjoyable couple of weeks so far, it also acted as a bookend to the riding we have done all the way from Anchorage. In La Paz we took an overnight ferry to the town of Mazatlan in 'mainland' Mexico, giving the tour a refreshing change of scenery, and some extra recuperation time. With this last geographical obstacle out of the way, the tour is now on the penultimate 'Beaches & Beer' section before our final approach to Mexico City begins.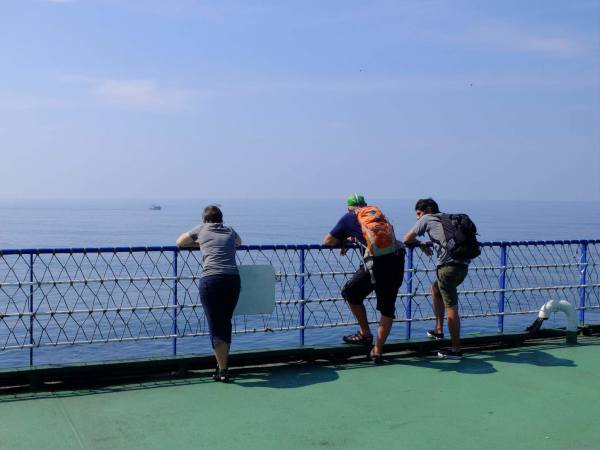 The whole ferry experience was much more routine than expected – but that is not necessarily a bad thing! After riding a testing 18 kilometres in the rain to the terminal, the riders boarded the passenger ferry with their bicycles without a hitch. On board, the European plug sockets as well as the British and Dutch signage, revealed the slightly ageing vessels origins. A small canteen area and film room provided refreshments and entertainment, whilst we all had nicely sized cabins to relax and sleep in overnight. The inclusive food consisted mainly of various shades of beige – beans and tortillas, and was almost identical for both the evening and morning meal. Up on the top deck, riders enjoyed both a great sunset and a stunning sunrise, with views of the calm and serene Pacific Ocean. Even though this ferry experience didn't have the craziness of a crossing through Sudan, or elsewhere, there was certainly a sense of accomplishment and reflection before we resumed riding towards the finale of the tour.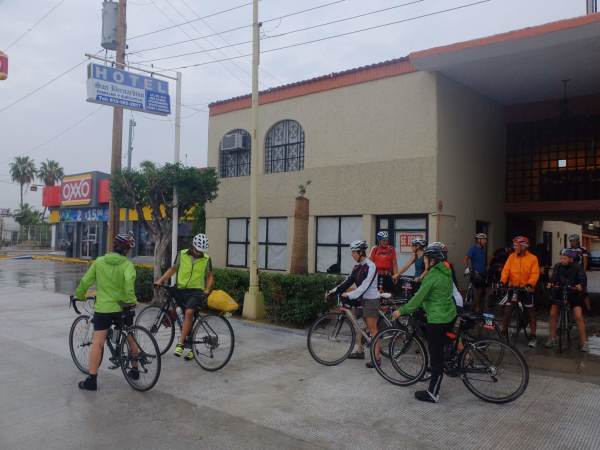 Our last few days riding in Baja provided an interesting twist to our prior experiences, with rain being a major feature towards the end. Despite one major downpour, the showers were light and actually a refreshing change to the searing heat we have experienced so much recently. We tackled a couple of (by Baja standards) challenging climbs with switchbacks and steep sections. Our first impressions of mainland Mexico are of the vibrant city of Mazatlan which has great beaches and plenty of places to grab some food. The most noticeable change is the humidity as opposed to the very dry heat of Baja. This will present a new challenge for the riders on the last few stages, as well as being in more highly populated areas than we are used to. After reaching the resort town of Puerto Vallarta we will begin heading inland from the sea on the aptly named 'Conquistadores' section, towards the highlands of central Mexico.