Blog
REGISTER NOW
LOGIN
SIGN UP FOR OUR NEWSLETTER
The Island Myth
In this modern day in age we are spoiled when it comes to navigation with sophisticated technology such as global positioning satellites and high speed mobile internet. It is truly amazing that data can be wirelessly transmitted to a small device in your hand from a satellite in space in the blink of an eye. However, It is easy to take this awesome technology for granted. I am sure most people have experienced the frustration of a slow loading map whilst in a hurry to get somewhere – either cycle touring or merely finding the nearest store. It is hard to remember a time when such luxuries didn't exist. Furthermore, it is hard to imagine a time when there were no maps at all. Or if there were they were very inaccurate or incomplete. In fact one of the most famous cartographic errors in history occurred in the exploration of Baja California, where we are currently riding, and is a reminder of a long lost time before the whole world was mapped.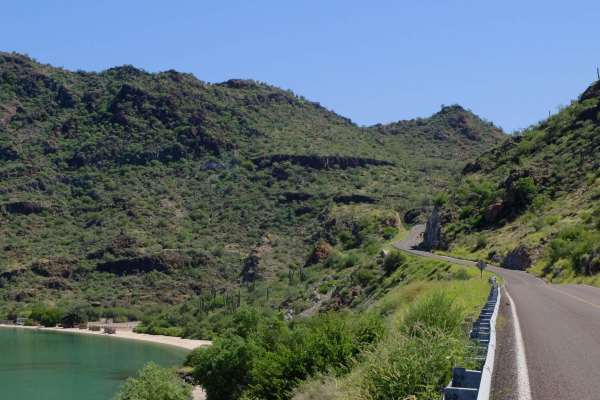 In Europe during the 17th and 18th centuries if you mentioned a place called 'California' many people would think you were referring to an island off the west coast of North America. This mythical island consisted of the present day U.S state, then known as 'Alta' (high) California, and the Mexican state of 'Baja' (low) California. This mistake was clearly not without substance. For explorers crossing the sea west from present day Mexico, without the knowledge that Baja connected to the continent several hundred miles north, it would be easy to assume that this region was an island. The further south we ride into Baja, the more stereotypically 'island' characteristics we discover. The terrain has turned from harsh desert into lush green landscapes with palm trees and small pristine beaches with calm blue shores. Whilst the small seaside towns of Santa Rosalia and Loreto exude unique and colourful identities, and both feel like sleepy island communities. It is unsurprising that California was considered an island when even today Baja has a distinctly 'island' feel to it.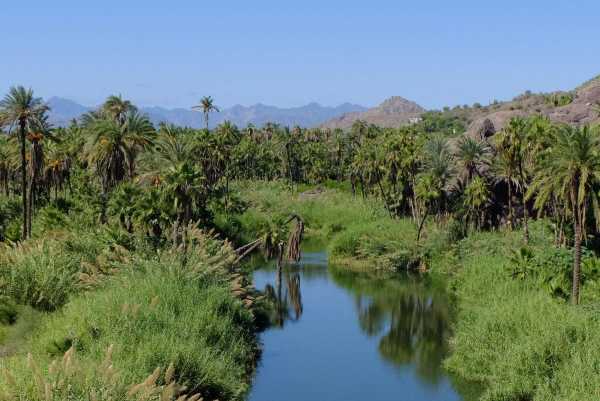 Amazingly, the misconception persisted for several centuries, with conflicting accounts from different explorers leading to the distribution of maps featuring the 'Island of California' (a quick image search will give you a few good examples of this). Even whilst the Thirteen Colonies on the east coast of North America declared independence from Britain, the question of weather what would become the new nation's wealthiest state was an island or not was still unsolved. Looking back on these errors from a modern perspective it is easy to find them entertaining. However, as with much of the North American Epic route, these mostly hostile lands were mapped by people with far inferior technology, less knowledge, and much greater challenges. Next time it takes a while to load a map with a 4G internet connection in the middle of a remote Mexican desert, I will probably stop to appreciate how truly amazing modern technology can be.
Follow Jacob's blog for more photos from the tour.