Blog
REGISTER NOW
LOGIN
SIGN UP FOR OUR NEWSLETTER
Staff Profile: Alexander Hamilton Dunbar Percival
Last week we had a staff profile of Adrian on the South American Epic. Here is one from our tour underway in SE Asia – the Bamboo Road. 
Hometown: Cape Town, South Africa
Age: 36
Previous Experience: 3 years as a bike mechanic in South Africa, 3 years working for Kona Bicycle Company's UK distributor, Mechanic for Kona's World Cup Team, SBCU Bike Fit course with Specialized in San Jose, CA
Education: Diploma in Mechanical Engineering in South Africa
Previous TDA Experience: Africa 2014, Silk Route 2014, Africa 2015
Current Role: Mechanic on the Bamboo Road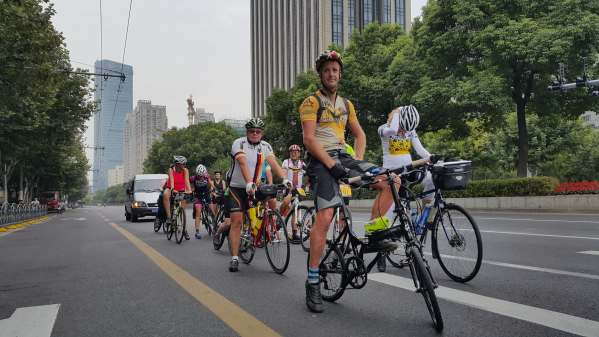 Why TDA?
Initially, I was interested in joining TDA as a means of seeing Africa. In South Africa we tend not to travel the continent and instead go overseas. My brother, Doug worked for TDA first while I held down a more "permanent" job, and then came back telling stories of his great experiences. It didn't take much convincing to leave my previous job and we've both been at it ever since.
Why bike travel?
Because cycling is a fantastic sport! It's the most rewarding sport I've been a part of; as far as experiences, seeing new landscapes, maintaining fitness and being healthy. It's the perfect balance between working hard and experiencing the world. It's not an easy sport, but it's always worth it.
So what do you like about serving as mechanic on a TDA tour?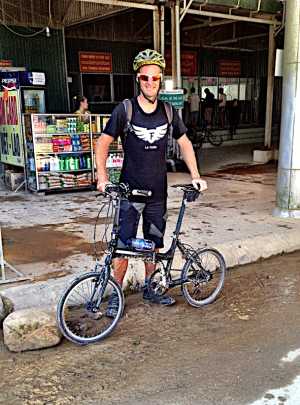 I would say solving problems with limited resources. Keeping bikes moving when we don't often have the perfect replacement parts or even tools. It makes you work with what you've got and think a little more. Serving as a bike mechanic in a shop you have access to great tooling, clean working environment and availability of spares. On a tour? You have none of those. It's a focus on keeping the critical running gear working on a bike.
I especially enjoy working on bike builds at the start of a tour. Since we spend so much time on our bikes, it makes an incredible difference on how a bike is set up. With countless hours in the saddle, the precise fit and placement of bike components makes a world of difference.
Describe your dream trip:
It would be a race, but self-navigated with camping, shit weather and extreme terrain. It would likely require a full suspension mountain bike because it should include at least 3000m climbing every day. Suitable locations? Iceland (for the weather), Patagonia (for the extreme terrain), or the Atlas Mountains (for great climbing).