Blog
REGISTER NOW
LOGIN
SIGN UP FOR OUR NEWSLETTER
Jungle? What Jungle?
Micah reports from the Ruta Maya cycle tour: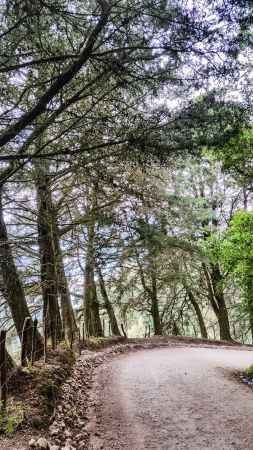 "The Ruta Maya". What do you think of when you hear those words? In my mind, they conjure up images of cyclists making their way along muddy roads through humid jungle-like landscapes. While that certainly makes up part of the Ruta Maya, our last days of riding have been rather different.
Almost every day, our route has taken us up long twisty climbs to altitudes above 2,000m. Although the riding has been tough, it has been worth it. The higher altitudes bring much-appreciated lower temperatures, with riders frequently putting on their jackets before descending from the top of each climb.
I even found one of my favourite types of road – what I call the tree tunnel. A dirt road under a dense canopy of trees, where you pass through the open space seemingly carved from the branches by years of vehicles passing through.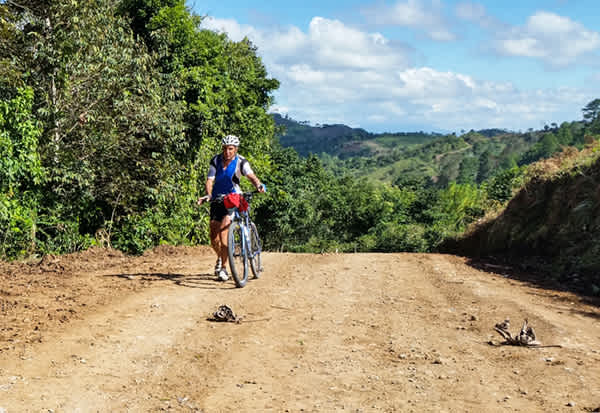 While these Guatemalan hilltops are cooler than the lower areas where we usually spend the night, they also treat us to amazing views of landscapes I never expected to see on this tour – vast mountainous forests of pine and oak trees.
Like most areas with lots of big hills or mountains, the weather can change suddenly as you approach a summit, with seemingly totally different climates existing on either side of the peak. One climb ended in a heavy mist, with riders describing darkness, slick roads, and cold temperatures on the descent.
Our last descent ended in Panajachel, Guatemala on the shores of Lake Atitlan where we are currently enjoying a rest day. It is a wonderfully scenic little town, just as it was described here on the last Ruta Maya.