Blog
REGISTER NOW
LOGIN
SIGN UP FOR OUR NEWSLETTER
Soaking up the Sun; Thai Style
After the misty Wu Yi Shen Mountains in China and then the hot and dry hills of southern Lao, the Bamboo Road has now fully entered the Malay Peninsula where beaches are the prominent and most common feature. While it has been great seeing the landscape change from misty, to hot, to humid, riders seem to be in their element as we blend in to the beach life that surrounds us.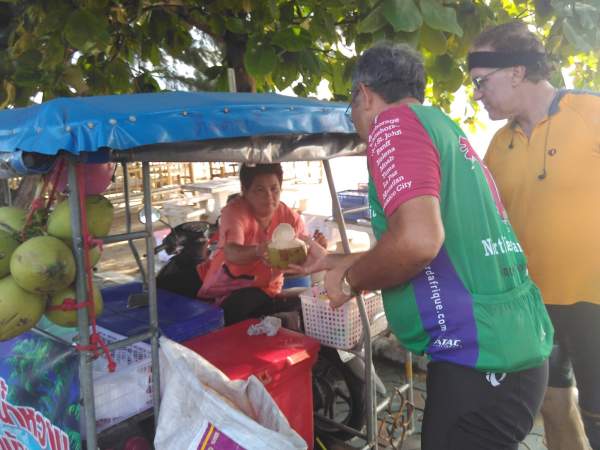 Much of Thailand's coast has experienced a tremendous growth in tourists from all over the world. With beach cities such as Phuket, Krabi, and Koh Samui there are countless destinations where tourists can visit, each as inviting as the next with amenities and services that attract holiday tourism. The tricky part to running an expedition bike tour in such a beautiful, but busy region is how to route our group to some of the just as beautiful, but less crowded beach towns while still using small roads to avoid the bus convoys running rampant on the highways.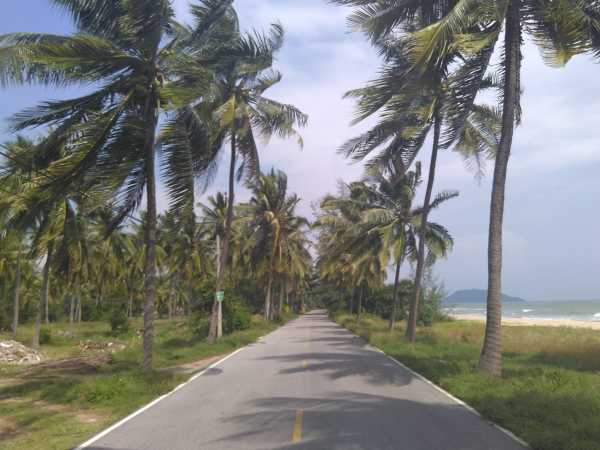 Fortunately, the Bamboo Road's route balances the goal of experiencing some of the beaches and jungles this area is known for while still incorporating the backroads and small towns that dot the peninsula. Most days of riding take us down rural roads where families run tiny convenience stores out of their front porches and then those rural roads funnel into larger roads near the end of our day dropping us off in a scenic beach town. Although these towns feel busy in comparison to the small villages we pass through during the day, they offer great chances to lay by the pool, take boat tours to local islands, or sample fresh seafood at beachside food stalls. With so many ways to relax in Thailand our only worry is making sure we can still get back on the bike after a day at the beach.