Blog
REGISTER NOW
LOGIN
SIGN UP FOR OUR NEWSLETTER
Golden Buddha Research Trip is Complete and Here's What I Discovered
I just returned from Southeast Asia where I was able to see the Bamboo Road cyclists as they set off from Hanoi, before I flew to Laos to do some scouting work for next year's Golden Buddha Ride. If you have been following our blog, you know that the Golden Buddha Ride is a modified version of a tour we originally called The Road to Shangri-la. Instead of continuing north through Laos into China (which continues to have closed borders), we will now head west from Luang Prabang (in Laos) and then south through Thailand and finish in Bangkok – home to the 5.5 ton solid gold Buddha that our tour is now named for.
While Vietnam and part of Laos had already been scouted and finalized as part of our former 'Shangri-la' tour planning, I was tasked with flying to Luang Prabang to scout a few cycling stages in Laos and the entire route we will take through Thailand. I posted an album of a few of my photos from the scout on Facebook. You can find those here.
While I have only been back a few days, I wanted to share my initial thoughts on this portion of the Golden Buddha Ride that I was fortunate to be able to experience.
A Mix of Urban and Rural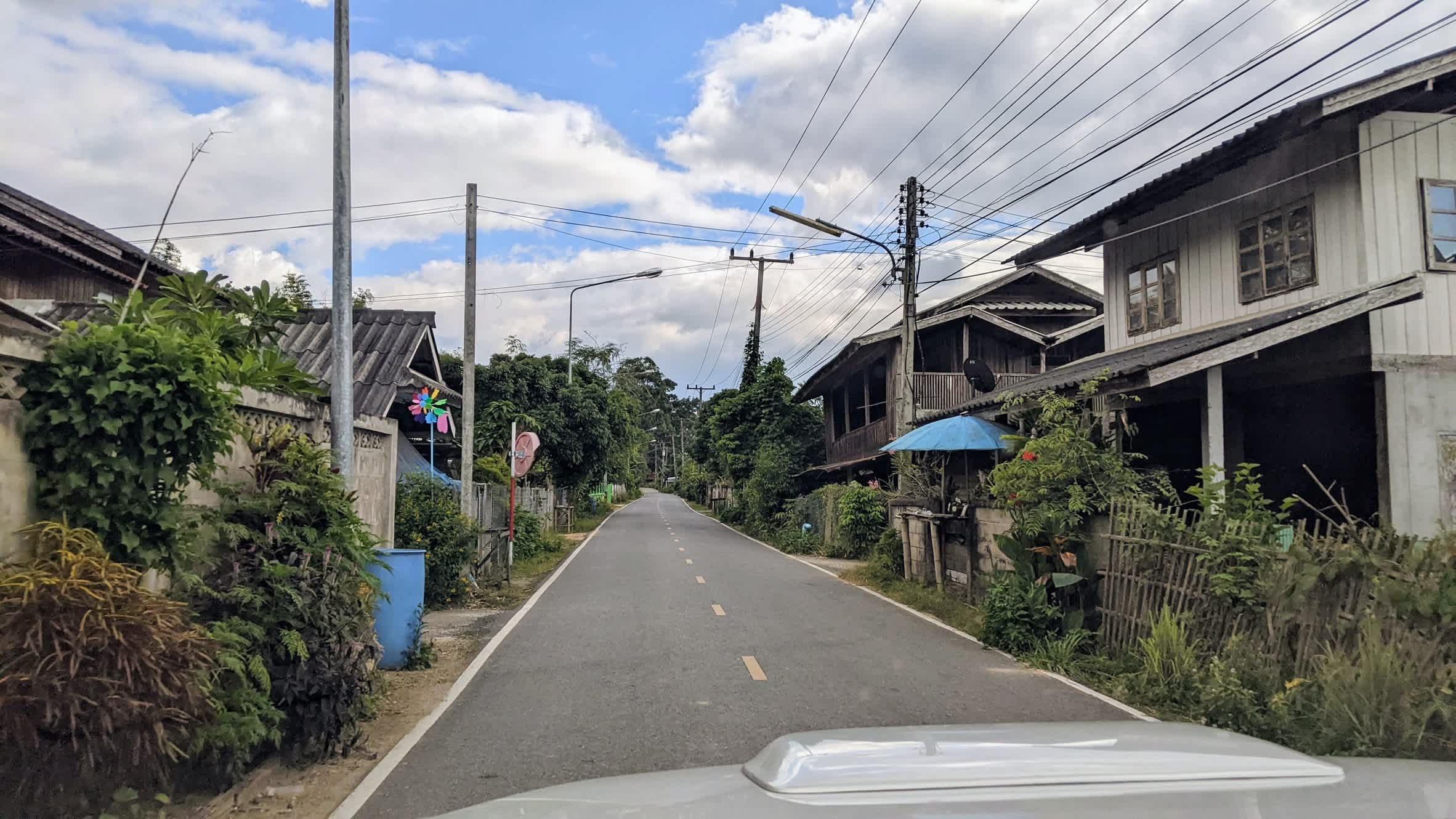 Working alongside our local partners, I was able to find some excellent cycling roads. There are plenty of wide open spaces to immerse yourself in nature. But there are also lots of opportunities to experience the life, the culture and the food of these countries up close as we pedal through villages and towns on smaller streets with limited traffic – avoiding the big and busy highways most of the time.
There were a number of times that I wanted to get out of our scout car and find a bike to experience these wonderful roads myself, but hopefully I'll be able to join the cyclists next year and experience it on two wheels with them.
Golden Buddha Ride is an Apt Name

Not only is there a 5.5 ton Golden Buddha in Bangkok that I mentioned earlier, the landscape along the route of the GBR is dotted with large and larger Golden Buddha's. Sitting, walking and reclining – you see Buddhas throughout our time in Thailand.
The Route is Taking Shape and It Should Be Fantastic
While some route decisions still need to be made (we may need to run one more scouting mission to Laos), for the most part the Golden Buddha Ride is nearly fully formed at this point. We have accommodations identified in each stopover town, and GPS tracks along the entirety of the route to keep you pointed in the right direction. We managed to find mostly quiet and gorgeous roads – some far out in the lush countryside, some high up in the hills of Laos and Thailand, others passing by rice fields or through narrow village streets.
The road network in Thailand especially is vast and it was almost overwhelming to see the number of routes we could take. We drove many options and found the best of the bunch and having experienced the routes we use all over the world, I can confidently say this will make for some really rewarding, safe and unique riding.
Buddhist Temples Make Great Roadside Lunch Spots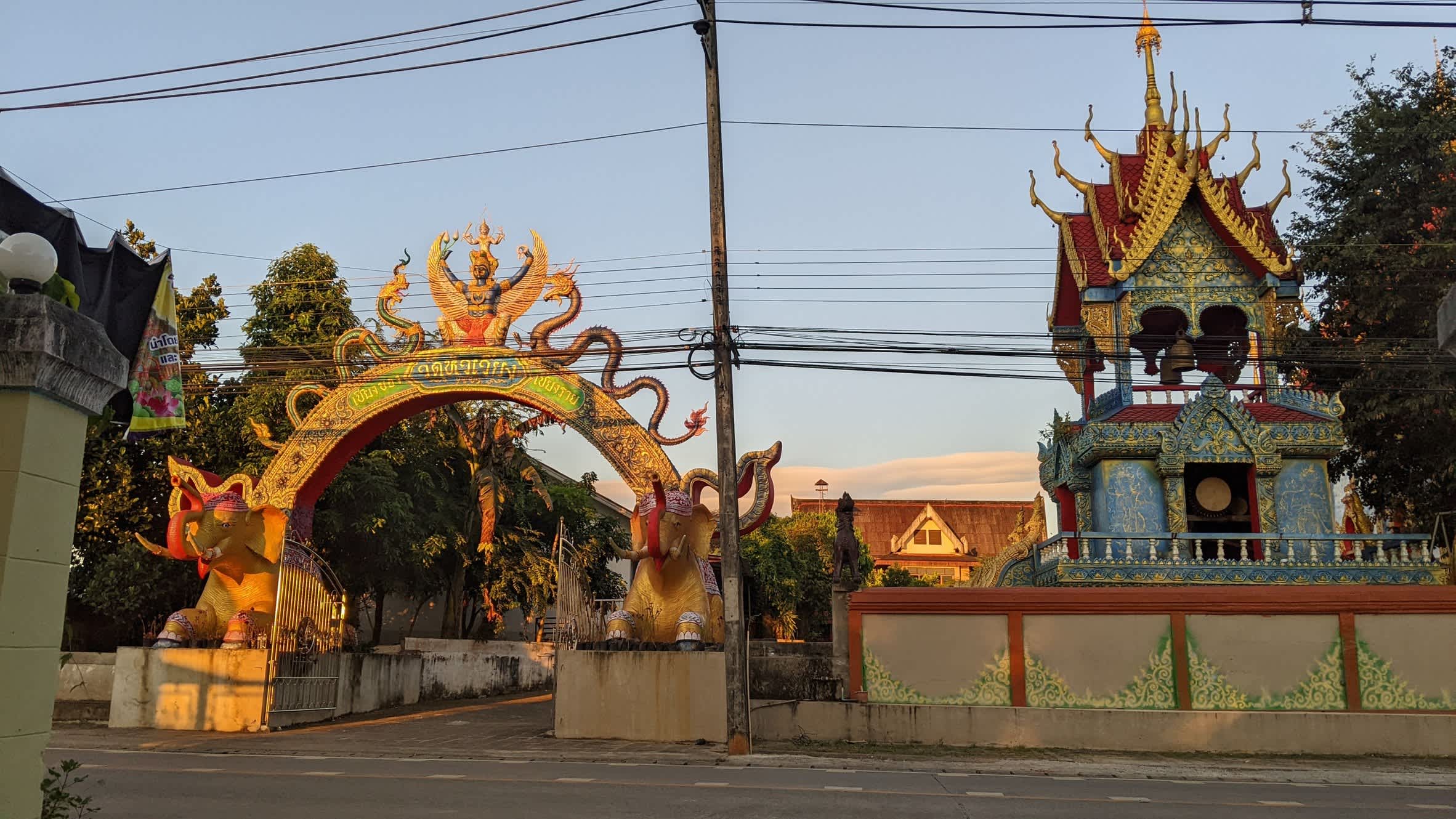 One of the many advantages to scouting with a knowledgeable local guide (big thanks to Chit in Laos and Tick in Thailand) is how much value they add to the scouting – and ultimately, how much better the cycling will be for our cyclists. Normally when I am scouting, I am looking for a flat patch of land next to the road at about the midway point of each riding stage – somewhere to stop our vehicles to set up the roadside lunch for the cyclists. But in Thailand, Tick explained to me how Buddhist temples – which we see in every village across our route there – are very welcoming places and an ideal place to set up our lunch. These roadside temples all have toilets, shade and a bit of peace and quiet inside the compound walls.
With Many Highlights Already, We Added One More – Sukhothai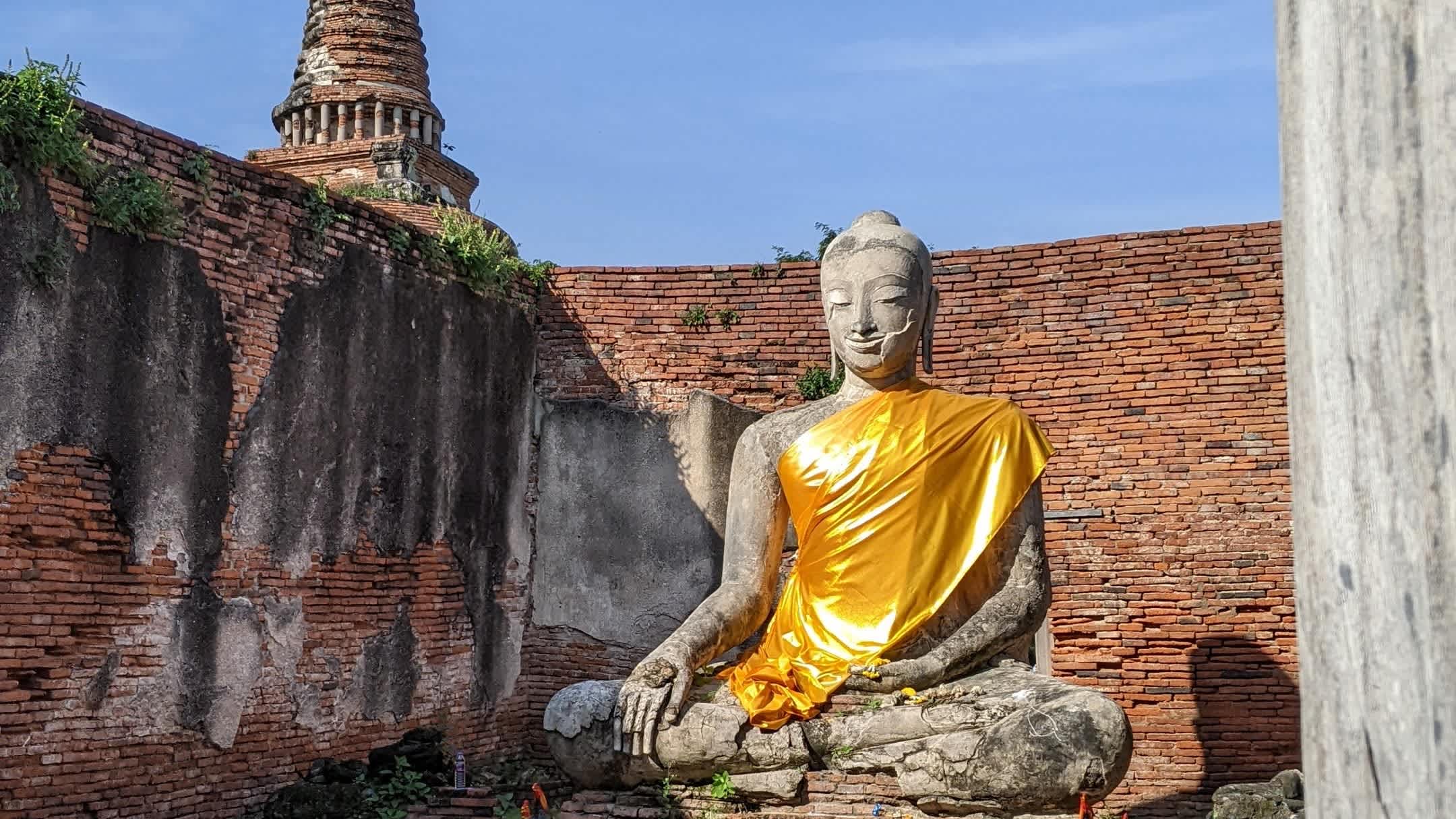 Scouting requires a lot of decision making and hard choices. For example, we decided to remove Lop Buri from the route. Known as the 'Monkey City' we had promoted this as one of our curious stopover towns, but what we learned while scouting is the town had become overrun with monkeys during the pandemic to the point that it would no longer be enjoyable for anyone involved. But as one highlight gets removed, another fills its place.
In our search for safe and enjoyable roads to take, we found that a stopover in Sukhothai made a lot of sense. This is a UNESCO World Heritage Site and was the first Kingdom of Siam in the 13th and 14th century. We will now pass through the three capitals of Thai history – Sukhothai, Ayutthaya and, of course, modern day Bangkok.
We will cycle straight through Sukhothai Historical Park where many well preserved stupas and temples remain. As described on the UNESCO page, it contains a "number of fine monuments and works of monumental sculpture, illustrating the beginning of Thai architecture and art known as the 'Sukhothai style.'"
Reach Out! I'm Happy to Help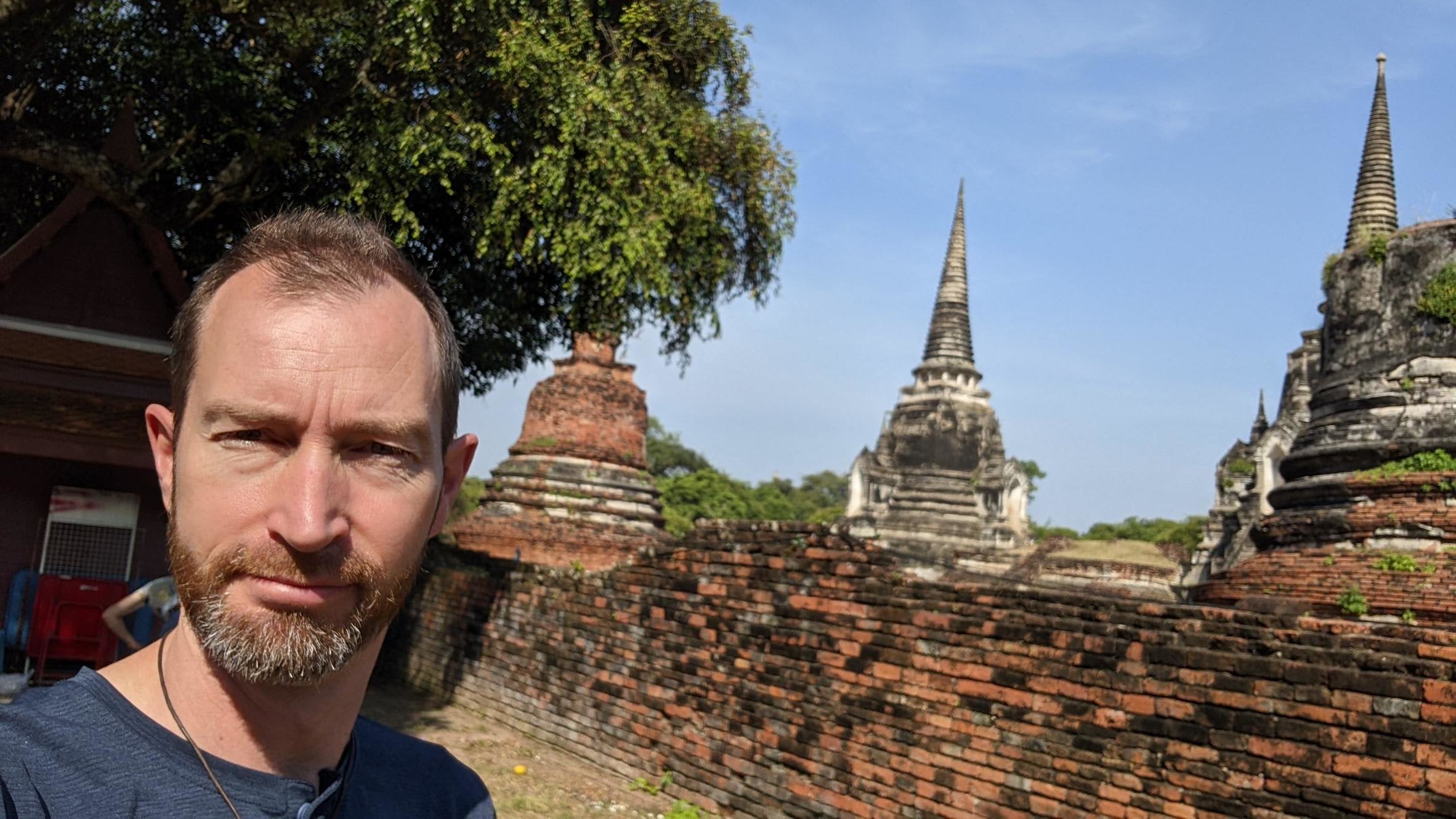 If you are considering joining the Golden Buddha Ride, please reach out to me anytime. I am happy to answer any specific route questions you might have. If you would like to have an updated tour schedule (including all the new elevation data) please let me know (shanny@tdaglobalcycling.com) and I can send this to you in a few weeks.
RELATED
TOUR
Golden Buddha Ride
Join us on our cycling quest for the fabled Golden Buddha. Our journey begins in the bustling modern city of Saigon and continues up the country's...