Blog
REGISTER NOW
LOGIN
SIGN UP FOR OUR NEWSLETTER
The Jekyll and Hyde tour
Micah reports from the Ruta Maya bicycle expedition:
If you look at any one photo of someone riding in the Ruta Maya, you would be hard pressed to guess what kind of tour it is. Is it on pristine paved roads, or brutal dirt? Does it pass through vast farmland, or over epic hills?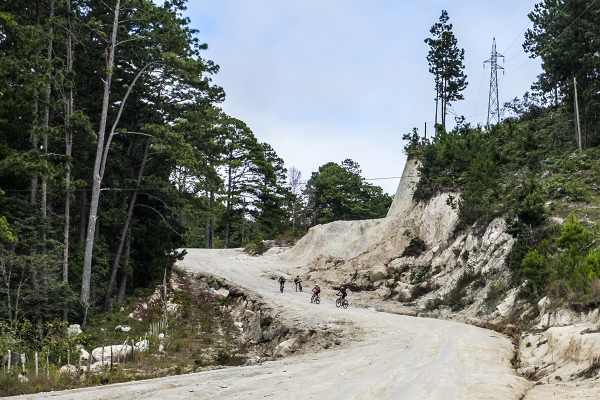 The truth is, the Ruta Maya has it all. Like the character Dr Jekyll, the Ruta Maya frequently, and seemingly at random, alternates between two vastly different states.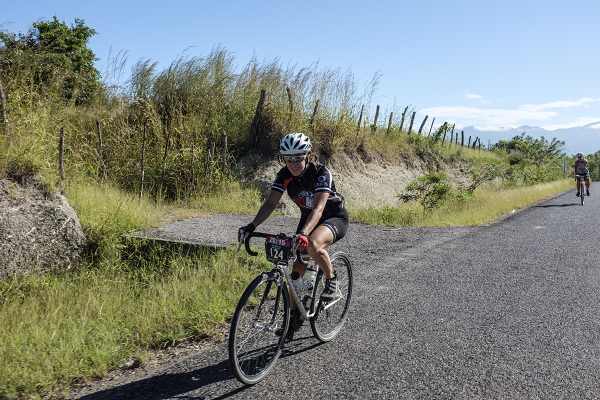 Most days on the Ruta Maya start and end on paved roads, in the small bits of relatively flat land where towns tend to be located. But much like Dr Jekyll finds himself transforming into the evil Mr Hyde, the day's route often goes through a sudden shift onto rough, unpaved roads winding their ways up and over endless series of hills.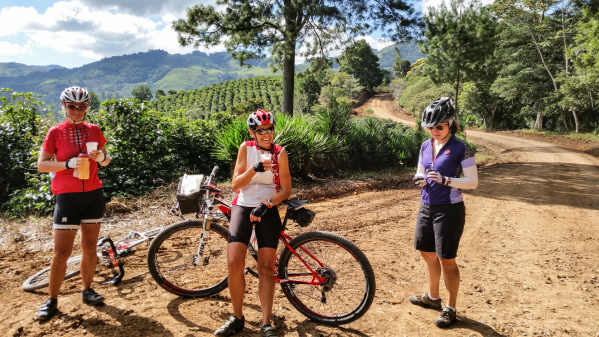 Our route notes often reflect this – with surprises such as "tarmac for 1km" appearing in the middle of a 50km stretch of dirt.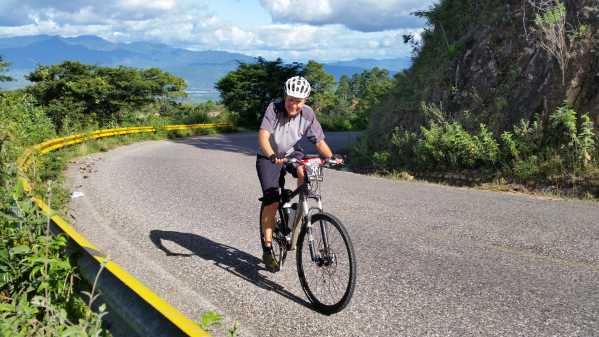 While we marvel at the difficulty of riding on these dirt roads, the locals don't seem too bothered. Cows, dogs, and even tuk-tuks have no problem navigating up steep, rutted, and rocky inclines.
The first few days we had of really bad roads resulted in some grumbling from the riders, asking "Why did you choose that route?", "Why not the highway?", or "Isn't there a way around the hills?"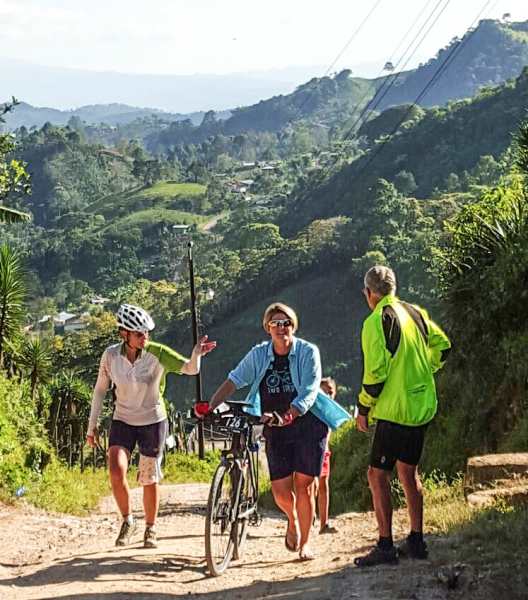 Yesterday's ride into Copan Ruinas was probably the most difficult of the tour so far, with a brutally hard dirt road full of sand, loose rocks, and climbs that only a handful avoided walking up. However, it seems that the riders have begun to understand the method behind the madness. Joe described the stage upon his arrival at the hotel: "It was the Ruta Maya I imagined – I mean it was really that tough. It was all rideable though, and the scenery was unbelievable."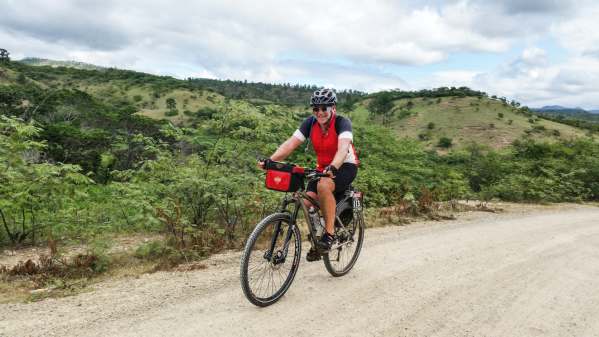 Dr Jekyll and Mr Hyde co-exist on an axis of good and evil. Some of the riders thought our route decisions shared that dichotomy – but they are realizing that really, it's all good. It has become an almost daily ritual for riders to arrive at the finish to cheers and applause, a welcome greeting from their fellow road warriors.
Tomorrow our split personality bike tour continues as we cross into Guatemala.