Blog
REGISTER NOW
LOGIN
SIGN UP FOR OUR NEWSLETTER
The Silver Bullet
The silver bullet and I have spent many moons together now, we've pedalled through Saharan heat in Sudan, around the shores of Lake Malawi, past Elephants in Botswana, through the dry rocky passes of Namibia's beautifully desolate desert mountains, and along the pacific in Peru just to name a few. Theres been good times and bad on this gifted bike of mine and the other day presented one of the more enjoyable times spent in the saddle. It was a day free of work, a day for me to enjoy – just Argentina's Andes, beautiful smooth roads and the Silver Bullet.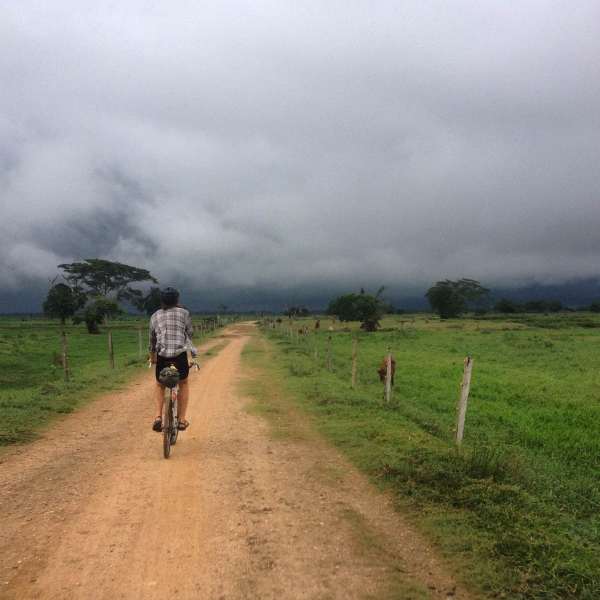 I woke up to the sun rising over the sand dunes surrounding me. For a moment I could have sworn I was ocean side with rolling sand dunes and low windswept shrubs and grasses doing their best to hold it all together. But no, I was still well over a thousand meters in the Andes of Argentina. Not having to rush to the kitchen to help with breakfast I took my time to slowly rise and pack my possessions once again just as I had done the day before and the day before that. I had a leisurely breakfast and was the last to leave camp at 8 o'clock. I hit the road and spun my legs and wondered what the day might bring.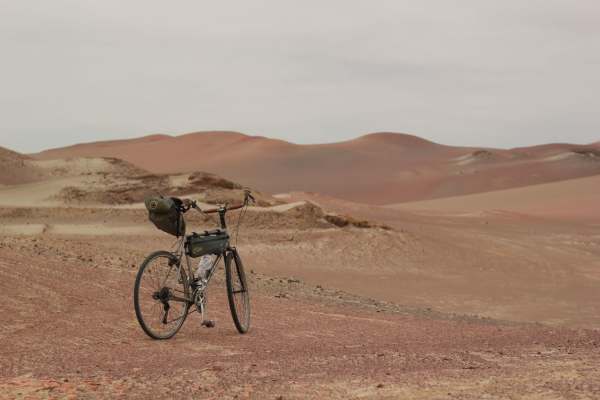 Not far from camp I found myself on a brand new road with a roaring tailwind, I found myself spinning freely in my top gear and decided to take it easy and sail down this road for as long as the wind would take me. The wind kept going and the road slowly wound its way down into a valley and so I found myself clocking the kilometers with relative easy.
Before lunch the wind decided to turn and so I put my head down and pedaled away and before too long I was sitting down to the usual spread of sandwiches and fruit by el grande blanco bus. I decided to continue from lunch and make the most of my first chance since leaving Cartagena to ride the whole day. I was rewarded with a beautiful downhill which twisted its way between spectacular granite mountains alongside a crystal clear river. The road then flattened as the river widened and I found myself riding through some quaint little towns with cold drinks and shelter from the sun all the way to camp.
I arrived at camp, found a shady spot under a tree to set up my bed and sat down for a while to savour the day that was just for me. A day that reminded me why I chose to be here. A day that reminded me that a day spent on a bike surrounded by beautiful scenery is a day well spent.