Blog
REGISTER NOW
LOGIN
SIGN UP FOR OUR NEWSLETTER
Wind Swept
"The wind is a horse, hear how he runs. Through the sea, through the sky. Listen to how the wind calls to me, galloping, to take me far away." -Pablo Neruda
Wind: A cyclist's greatest enemy while simultaneously being his/her best friend. It can make you feel full of energy or completely depleted. It can allow your mind to wander freely and contemplate your surroundings or force you to bury your head and focus on each cursed pedal stroke.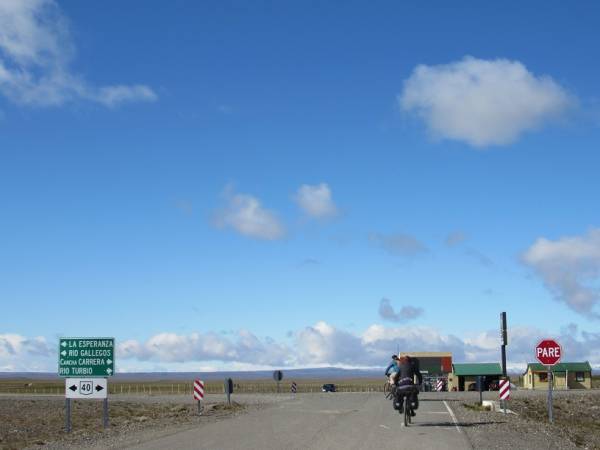 We often talk about how this type of riding makes even the most even-keeled of personalities much more bipolar. The literal ups and downs of bike touring become the metaphoric highs and lows and when you're edging the Andes mountains for 5.5 months, there's not much geographic (and consequently emotional) flatness. But nothing illustrates this in the same way the wind does. As we left El Chalten and ventured further into the rain shadow side of the mountains, we knew the wide open plains of the Patagonia would promise plenty of wind. On one stretch you can be casually cruising along at a relaxed 40km/hour and then you hit that bend in the road and your average plummets immediately to a strenuous 8 or 9. Fast to slow. Full to empty. Just like that.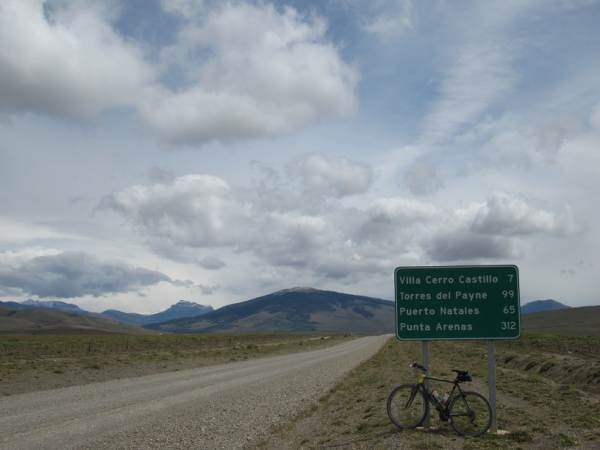 As we consider the coming days from the comfort of our rooms here in Puerto Natales, the wind is on everyone's mind, especially since getting here required a couple days of monumental effort. Incessant winds from all directions cruelly morphed what would otherwise be a relatively easy 130km day into one of the toughest of the entire trip. Our host at truck stop turned TDA campsite on the side of the highway told us that not long ago he had to respond to an accident where a big 18-wheeler was blown off the road – by the wind.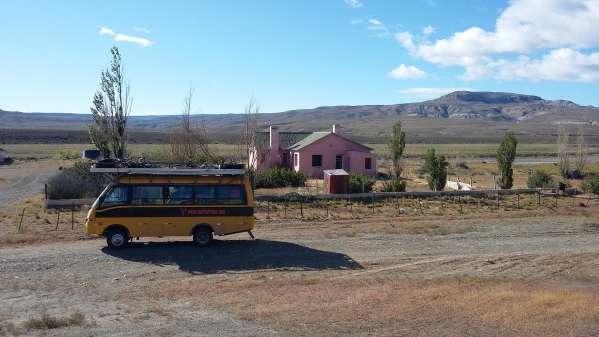 We had recently heard of an abandoned pink house that dozens or perhaps even hundreds of cycle tourists had used a sanity-preserving sanctuary to escape from the wind on their final push to Ushuaia. When we spotted a weathered but undeniably pink building from the road, we knew it was the one right away. Inside, the crumbled walls were covered with riders' signatures and words of advice – a patchwork of doodles that coalesced to form an inspired ethos of cyclists from around the world. In small letters, right in the center, we left our own mark of the impressive register.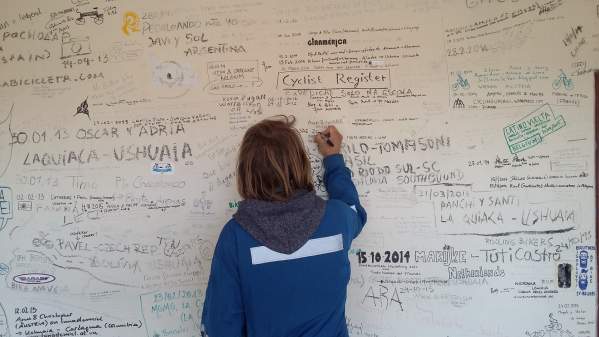 So while we count our blessings when the wind is at our back, we're hunkering down for the final push to Ushuaia. We leave tomorrow for a 2-day stretch to Punta Arenas and then another 4 days until the finish line. Wish us well as we get closer and closer to the bottom of the world!