Blog
REGISTER NOW
LOGIN
SIGN UP FOR OUR NEWSLETTER
The Pharaoh's Delights with the Charge d'affairs
From Cairo, nestled at the base of the Nile Delta, to Khartoum, straddling the confluence of the White and Blue Niles, the Pharaoh's Delight section of our trip had us cross the Sahara and Nubian deserts, skirt the Red Sea and climb the mountains of the Eastern Desert. We've seen the endless stretches of desolate rock and sand, the ancient lush strip of the Nile valley, and watched the desert slowly give way to the sparse trees and grasses of the Sahel.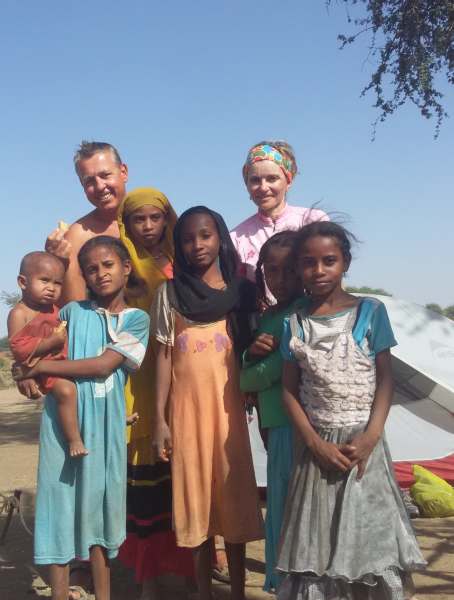 As the land changed, so did the people; the Nile bridges desert between Arab North Africa and the Black Nubian populations to the south. Though ethnically distinct, the two populations have a long and storied history, with both end of the Nile producing rulers for a series of joined kingdoms and empires. The current border between Sudan and Egypt does not run along any ethnic or linguistic boundary; it is a relatively new border in a land that has seen lines drawn in the sand for ten thousand years.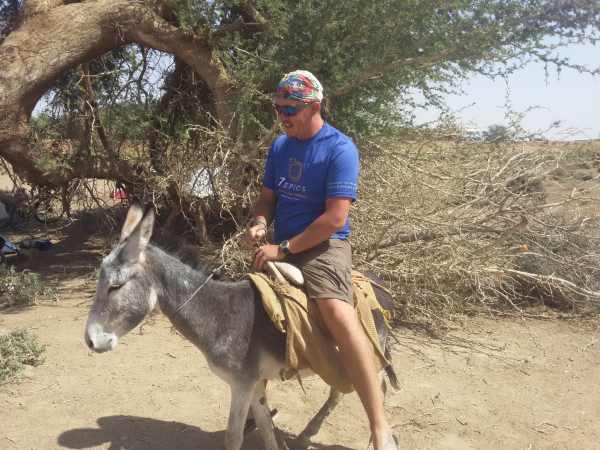 As we arrived in Khartoum, we were invited to Dinner with Edward Cashman, the Charge d'affairs of the Canadian embassy in Sudan. As our riders rediscovered table manners, Ed extolled the virtues of his adopted country. He spoke against Sudan's reputation; the world's eyes rarely turn to Sudan except in relation to the struggles in Darfur and South Sudan, and while the tragedies there cannot be ignored, the majority of the country is quite peaceful and open for more adventurous tourists.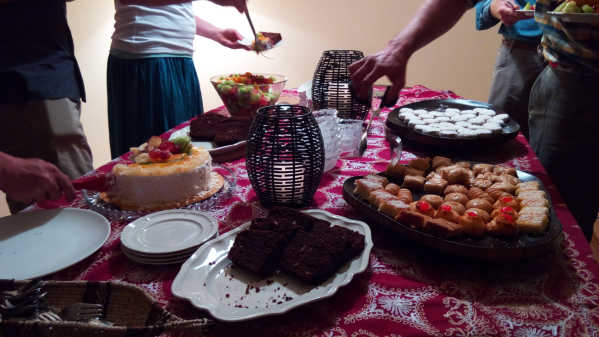 Recent major building projects in Khartoum and around the country are spurring growth and development, and relaxations in some of the sanctions on Sudan in recent years are making the future just a little bit brighter. As we picked bits of Baklava from our teeth, we let his words cast new light on the Sudan we have seen and the Sudan we have yet to see.