Blog
REGISTER NOW
LOGIN
SIGN UP FOR OUR NEWSLETTER
The French Connection Scout from the Big Apple to the Grand Ole Opry
Maxime Dionne lives in Quebec City and, having gained loads of experience as an assistant tour leader on the South American Epic, he is now in charge of our inaugural French Connection cycling tour. Here is his update on the scout from New York City to Nashville. Be sure to also check out his previous entry on the section from Quebec City to New York.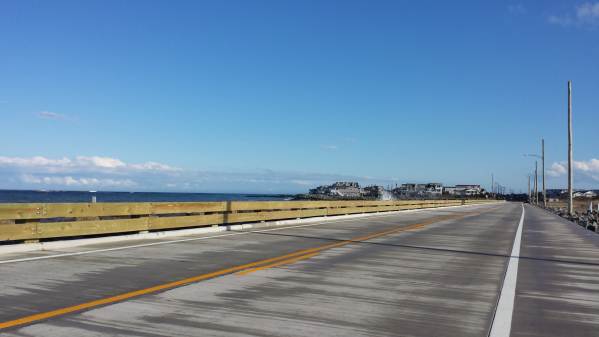 I can't believe only 10 days have elapsed since I was in New-York city! This section really brings you from one extreme to the other. Starting your day riding amongst the tallest buildings of the continent, jumping on a ferry and landing at Sandy Hook, at the tip of New Jersey, to continue riding next to sandy beaches and infinite Atlantic Ocean, has something surreal. The moment you get off the ferry, you feel like on a foreign land and you're filled with the joy of freedom by riding next to the sea. You continue your journey visiting some of New Jersey's beach towns until you reach Cape May. There you cross the bay, blaze through Delaware and Maryland country roads and take another ferry across the Chesapeake Bay to end up in Virginia. A little further, arriving in Washington D.C., you are welcomed by the Washington Monument (the obelisk), the Lincoln Memorial and the White House! With all the free museums here, it's a good place to have a rest day. Leaving the capital city on a beautiful bike trail, you are now entering my favourite section so far. You can witness some historic sites of the civil war and have just a few days to get ready for the big physical challenge of the tour : the Blue Ridge Parkway.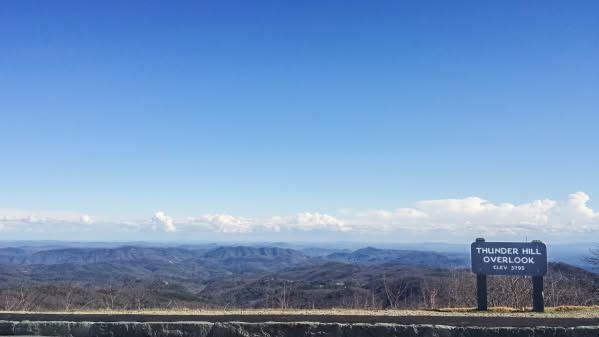 We'll jump on this amazing drive in Roanoke and keep following it until it ends, bringing us to North Carolina. Conquering mountains one after the other, you'll feel sometimes breathless, but mainly because of the spectacular views offered to you! And now that you've reached Cherokee you think you've seen the best of the Appalachian mountains, but hold your thoughts, because the Great Smoky Mountains National Park is waiting for you with plenty of surprises. Reaching Tennessee on the other side, it's now time to head to Nashville, the music city. Live music at every door on Broadway, you can go to a Honky Tonk or listen to all other kinds of music. Don't leave Nashville without a cowboy hat and a pair of boots!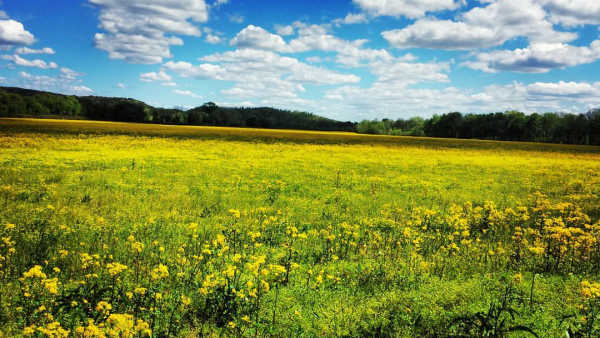 ---
J'ai peine à croire que 10 jours seulement se sont écoulés depuis mon arrêt dans la ville de New-York! Cette section vous transportera vraiment d'un extrême à l'autre. De commencer votre journée en pédalant parmi les plus grands édifices du continent, de sauter sur un traversier et d'atterrir à Sandy Hook, à la pointe du New Jersey, pour poursuivre votre randonnée en côtoyant les plages sablonneuses et l'immense Océan Atlantique, provoque définitivement un sentiment surréaliste en nous. Du moment où vous mettrez pied à terre, vous vous sentirez sur une terre étrangère et vous ressentirez la joie de la liberté de pédaler près de la mer. Vous continurez votre voyage en visitant quelques stations balnéaires du New Jersey jusqu'à ce que vous atteigniez Cape May. De là, vous traverserez la baie, dévalerez les routes campagnardes du Delaware et du Maryland et traverserez ensuite la baie de Chesepeake pour terminer en Virginie. Un peu plus loin, en arrivant à Washington D.C., vous serez accueillis par le Washington Monument (l'obélisque), le Mémorial de Lincoln et la Maison Blanche! Avec tous les musées gratuits ici, c'est un bon endroit pour prendre une journée de repos. En quittant la capitale sur une belle piste cyclable, vous entrez maintenant dans ma section préférée jusqu'à présent. Vous serez témoin de sites historiques de la guerre civile et vous n'aurez que quelques jours pour vous préparez en vue du grand défi physique de l'expédition : le Blue Ridge Parkway.
Nous embarquerons sur cette route magnifique à Roanoke et la maintiendrons jusqu'à la fin, en Caroline du Nord. Conquérant montagne après montagne, vous aurez parfois le souffle court, mais ce sera principalement dû aux points de vue spectaculaires qui s'offriront à vous. Lorsque vous aurez atteint la ville de Cherokee, vous vous direz que vous avez vu la plus belle partie des Appalaches, mais détrompez vous, le parc national Great Smoky Mountains vous réservera bien des surprises. Arrivés au Tennessee de l'autre côté, il sera l'heure de se diriger à Nashville, la ville de la musique. Prestations en direct à chaque établissement, vous pourrez écouter du country ou tout autre sorte de musique. Ne quittez pas Nashville sans acheter votre chapeau et vos bottes de cowboy!