Blog
REGISTER NOW
LOGIN
SIGN UP FOR OUR NEWSLETTER
11 Reasons to Cycle Central America
Michael Coo scouted the route for the original Ruta Maya Cycling Expedition route in 2012 and offers this advice to those planning to cycle in Central America.
1. Lake Atitlin – The Most Gorgeous Place in the World

Now there are many beautiful places in the world. I'm sure we can all name 5 or 10 off the top of our heads. In cycling through Guatemala, cyclists will discover what may be 'the fairest of them all' – Lake Atitlan. A sparkling lake, the deepest in Central America, Atitlan is surrounded buy Volcans San Pedro, Toliman & Atitlan, of which Toliman remains active. German naturalist Alexander von Humboldt called it "the most beautiful lake in the world" and writer Aldous Huxley exclaimed that "it really is too much of a good thing". Cycle down to the water from the surrounding heights and see if you don't agree.
2. The Challenges of Honduras National Highway CA11A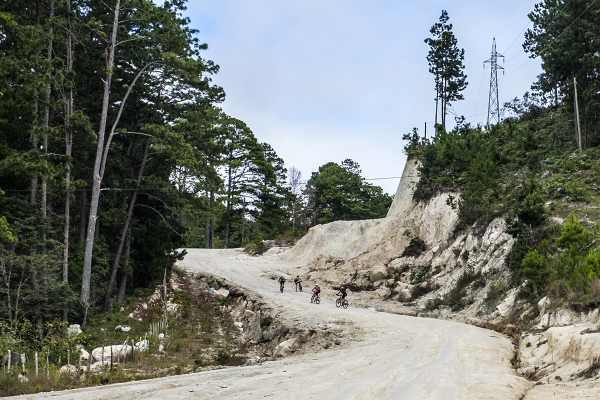 Completely, and unfairly, overlooked in media lists of the world's worst roads, this 160 km stretch runs from Marcala to Santa Rosa de Capan in Central Honduras. It's condition beggars description – unpaved, rutted, isolated, unpopulated, rocky, sandy – come to mind. And heaven help you if it rains! It is an endless slog up and down steep hills, around frequent landslides (road repairs are unheard of), over rickety bridges and all under a blazing sun. Occasionally the 'highway' splits into a number of options that thankfully all eventually meet back up. However some choices are more challenging than others so roll the dice and get ready to rumble.
3. Wet & Wonderful River Crossings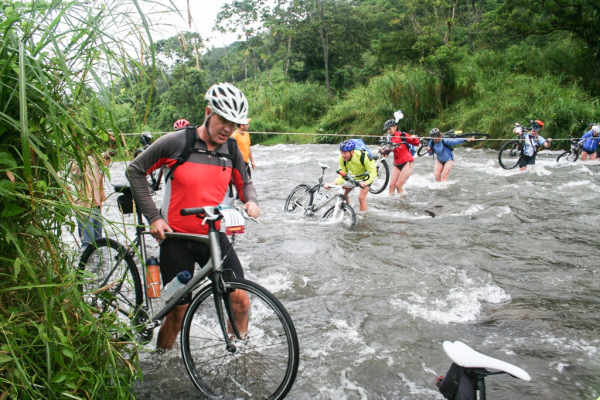 Central America is riddled with some beautiful and magnificent rivers and many of them have not yet been blessed with a highway bridge. This situation provides cyclists with a variety of options in getting across. These range from simply pedalling through smaller streams to fording across larger watercourses to hopping on the local ferries that may or may not be on some sort of schedule. In fact, many may not look like ferries at all, created somehow from a heap of spare parts and a lot of wishful thinking. Puttering fitfully across an isolated river in rural Central America is an experience not to be missed.
4. Volcanoes, Volcanoes & More Volcanoes
Who isn't fascinated by volcanoes? Cycling through Central America will allow you to explore them up close and personal. Located on the Ring of Fire, the region offers an almost unlimited number and variety of viewing options. Guatemala alone, for example, has 22 active volcanoes and probably the most picturesque setting for 3 of them on the shores of Lake Atitlan. Nicaragua has perhaps the most accessible active volcano, that being Volcan Masaya, located about 30 km outside Granada. You can easily cycle to the top and take a peek inside at the unending volcanic activity. Volcan Arenal in Costa Rica is probably one of the world's best-known volcanoes but its spectacular nightly lava flows have been missing since 2010.
5. The Cloud Forests of Selva Negra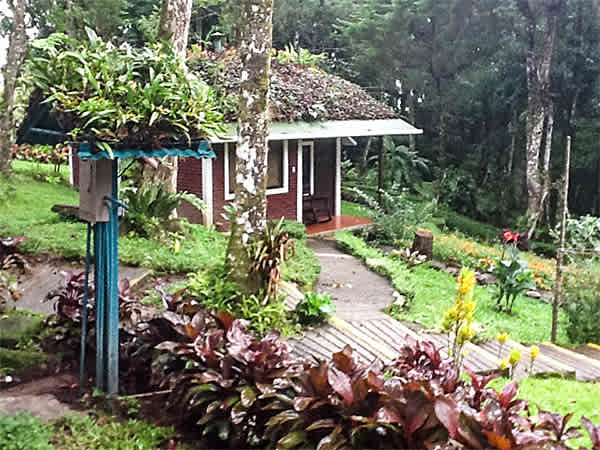 Who would guess Nicaragua had cloud forests? Better known for its beaches, colonial Granada, Lake Nicaragua and an unfortunate political history, this country is a hidden gem and will surprise cyclists at every turn. One of the coolest places to visit is Selva Negra, about 140 km NE of Managua. Just remember that cycling the last 10 km is straight uphill. Once you arrive, however, you'll quickly forget the climb. Unlike a rainforest, the cloud forest receives almost all its moisture, not from rain, but from the low level clouds that settle in the forest's canopy. This produces the conditions for a wide and unique variety of flora and fauna. You and your bike can explore all this while staying in some cosy mountain cabins, complete with green roofs.
6. The Temples of Tikal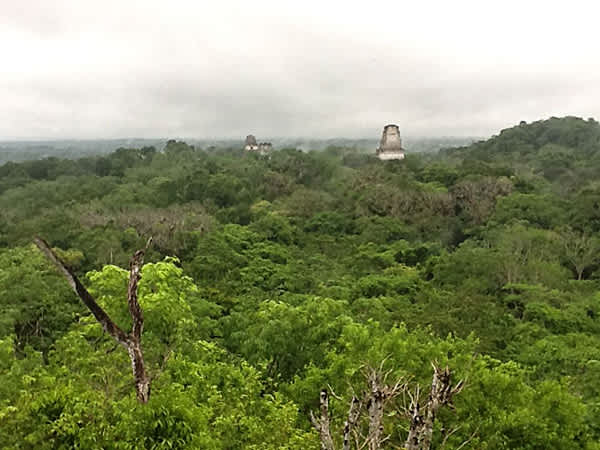 Central America is dotted with Mayan ruins – many of which you can reach on your bicycle. One of the best ones to aim for is Tikal, located in Northern Guatemala, near the border with Belize. It is part of the one-million-hectare Maya Biosphere Reserve created in 1990 to help preserve the endangered forests. The thousands of temples and other structures are spread over almost 600 km of jungle but the main sites are easily reached. Be sure to climb to the top of Temple 4 for an absolutely stunning view of the surrounding jungle canopy, broken only by the haunting tops of ancient Mayan temples.
7. Enjoy a Refreshing Michelada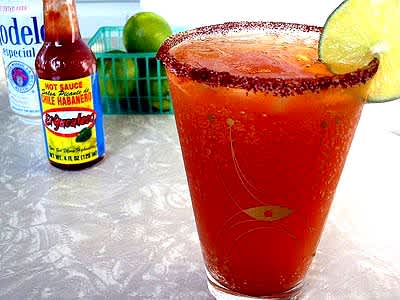 We all know that a cold beer at the end of a long day of cycling is certainly one of the best things in the world. However, in Central America, you may find you like having a Michelada instead. What is it? Think a beer Caesar or beer Bloody Mary – a chilled salt-rimmed glass filled with beer, lime juice, spices, peppers and a whole lot more. While originally a Mexican creation, thirsty cyclists will find that each country tweaks the recipe to suit their own tastes. For example, in some areas of Costa Rica they are known to use passion fruit juice instead of clam or tomato. In any case, after a hot, humid ride, cyclists pedalling through Central America will find this creation irresistible.
8. Experience the Colours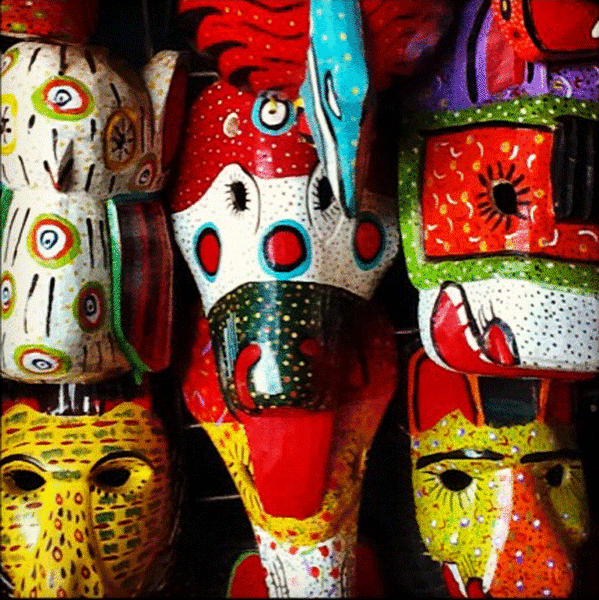 Hemmingway famously wrote "it is by riding a bicycle that you learn the contours of a country best." This could not be more true for Central America. As you pedal up and down the seemingly endless hills your mind will be intoxicated by the constant change in brilliant colours. You will find that brightly painted storefronts are constantly being replaced by colourfully clad Indigenous women before being transformed magically into vibrant flowers or radiant birds. The region is a cornucopia of incredible sights, sounds and smells that are best experienced from the seat of your bicycle.
9. Granada's Colonial Charms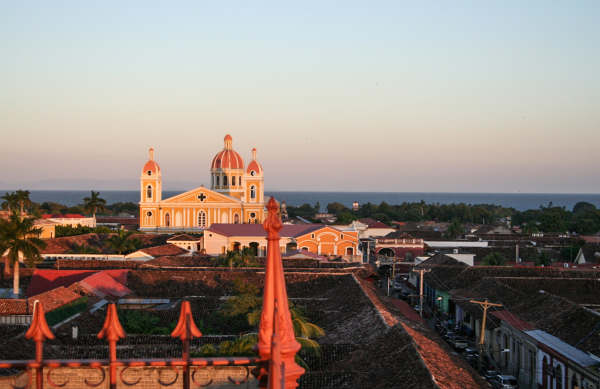 The colonial architecture of Nicaragua's historic city of Granada is spectacular and best enjoyed by riding your bicycle through the compact city centre. Churches, plazas, museums and colourful houses all feature in the city's charm. In addition, there is its picturesque location of the shores of Lake Nicaragua, the largest in Central America. Cyclists can continue their adventures by hopping on a slow boat from Granada's pier out to Isla Ometepe. This island, dominated by Volcans Conception & Maderas is perfect for spinning around on a bike and exploring petroglyphs and waterfalls.
10. Chilling Out on Caye Caulker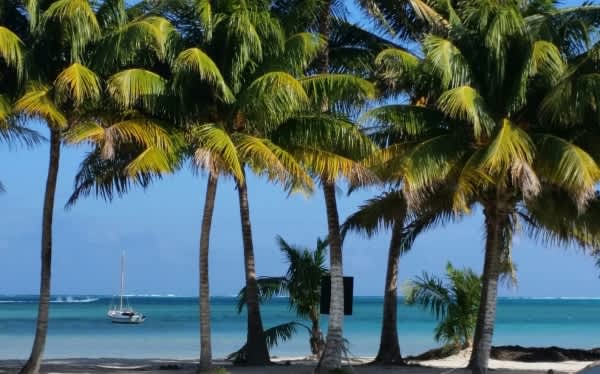 Looking for a perfect spot to finish your cross Central America cycling? How about laid-back Belize, the former British colony? Riding eastwards across the country, riders will notice a distinct change from a Spanish Central American culture to a more English Caribbean one. Be sure not to stop in sketchy Belize City though. Simply pedal down to the main pier and catch the next water taxi to beautiful Caye Caulker. Be sure to bring your bike. There are no vehicles allowed on the island. The motto here is 'No shirts. No shoes…No Problem.' Celebrate the end to your cycling journey by chowing down on spiny tail lobster, a local specialty.
11. The Unexpected