Blog
REGISTER NOW
LOGIN
SIGN UP FOR OUR NEWSLETTER
Bienvenue a Quebec! Welcome to Quebec City and the French Connection!
We start our journey in Quebec City, a beautiful old city full of cobbled streets, culture and history. Founded in 1608 by the French explorer and adventurer Samuel de Champlain, it feels very fitting to be beginning our tour of Eastern North America in one of it's oldest settlements.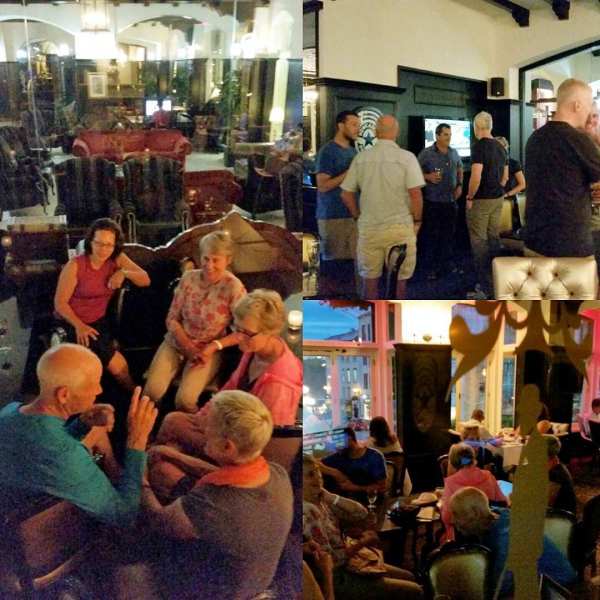 Last night the riders started to arrive at the Hotel Clarendon and we had our meet-and-greet. We have a friendly bunch, and it looks like it's shaping up to be a fun tour. We swapped stories over drinks, and the excitement started to ramp up. Finally breaking up for the evening, people went to sleep off their jet-lag, watch the Olympic swimming events in local pubs, or check out the local street performers.
This morning we met again to get down to business. Our Tour Director, Max, lead the proceedings. We started with some introductions, and found that we have a breadth of experience on this trip – a number of TDA alumni as well as cyclists who are new to touring. As we walked through the overview of the tour, how a typical day will work, and what they can expect, any apprehension people felt about the trip began to melt away and be replaced by anticipation.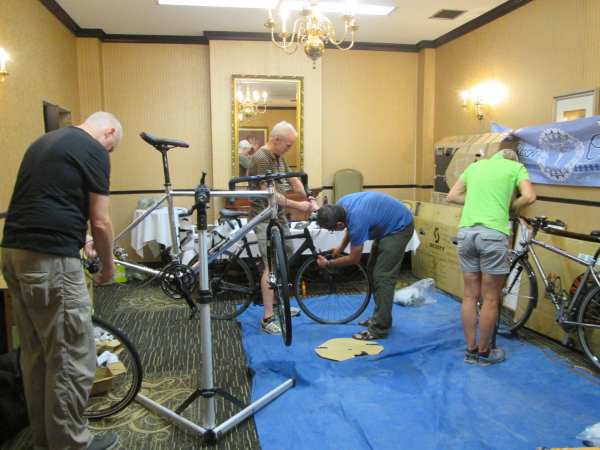 Warren, our Tour Mechanic, ran a Bike Shop session in the afternoon. All the bikes with bumps and bruises from their air travel were patched up. The rest of the afternoon was low-key, with riders re-packing their bags, staff doing the final touches on packing the vans, and everyone getting their last chance in to enjoy all that this wonderful city has to offer.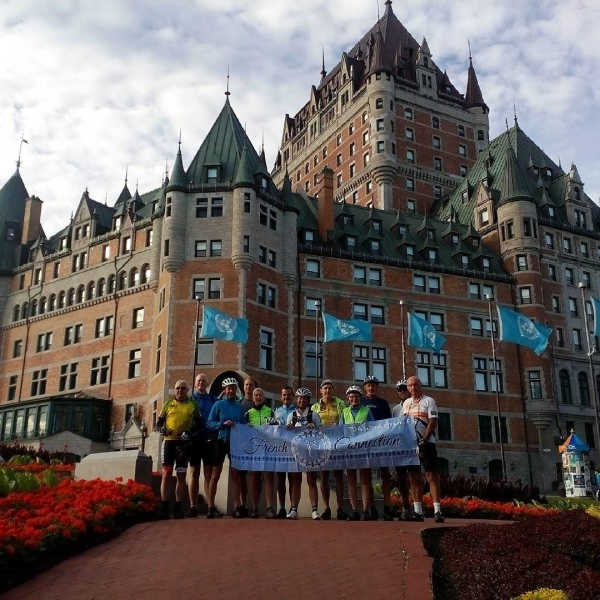 Today, we start early to head off on our French Adventure!