Blog
REGISTER NOW
LOGIN
SIGN UP FOR OUR NEWSLETTER
Hidden Gems on the French Connection
I wasn't sure what to expect cycling the east coast of North America. I know it's beautiful, but I also know it's pretty heavily populated, so maybe not ideal for cyclists. Well, my fears were allayed: most of the way has been pretty fantastic for cycling. Here are some of the highlights.
Top Bike Paths and Trails
Quebec – La Route Verte
La Route Verte is an extensive network of bike paths webbing across the province of Quebec. Honestly, now that I know it exists, I don't see why you'd ever need a car in Quebec! You can get anywhere you need to by bicycle. The path was well maintained, and passed through plenty of tiny towns off the beaten path. We may not have seen any elusive covered bridges in Quebec, but we did pass by the birthplace of the poutine, so some riders stopped to check out that local delicacy.
You can check out La Route Verte's network to plan your next adventure here.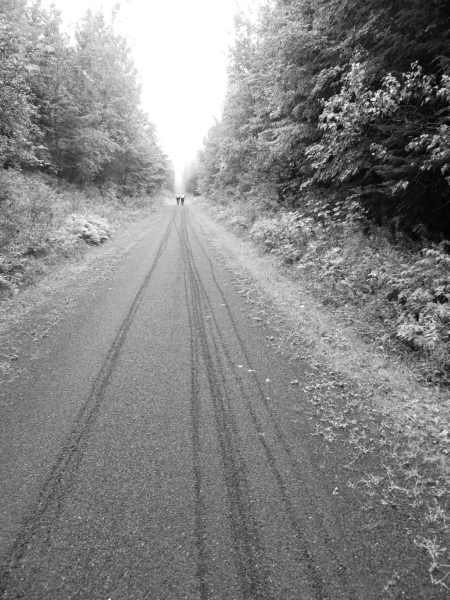 Vermont – Route 100 Scenic Byway
Not officially a bike route, but a favourite of cyclists. There were more people out there than just us biking these scenic hills. "Tomorrow's a bit of a hard day – but it's beautiful!" was the main way I took to describing the next day's route to the cyclists, and it was fitting. If you're looking for a challenging but rewarding ride, Vermont's Route 100 was excellent, again with plenty of quaint stops along the way for delicious second breakfasts.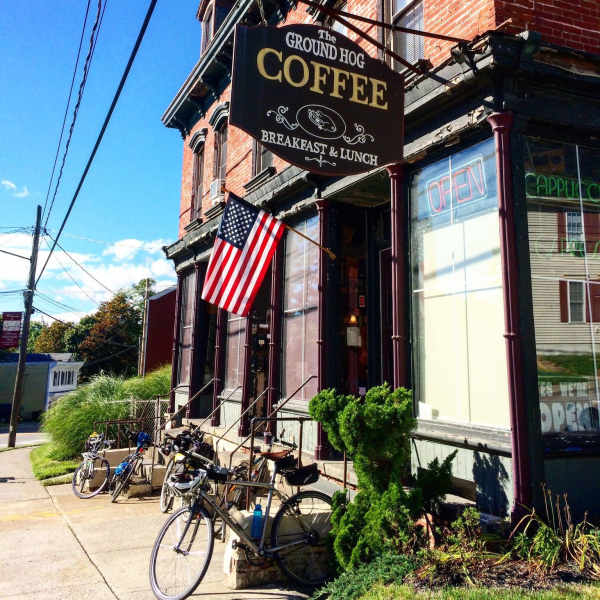 New Jersey and New York – The Hudson River Greenway
New York is a big city, with lots of people and lots of traffic. Entering the city was waaaaay easier than I'd anticipated! The Hudson River Greenway is a network of land and water trails on both the New York and New Jersey sides of the Hudson River. The New Jersey side was more gravel, and even went down to some fun single-track in places (where I swear I saw a bear!). The route goes through Palisades Park, then you cross into New York over the George Washington Bridge, where you can continue along dedicated, paved bike paths all around the coast of the island of Manhattan. It was an excellent way of entering the city – a beautiful day with stunning views.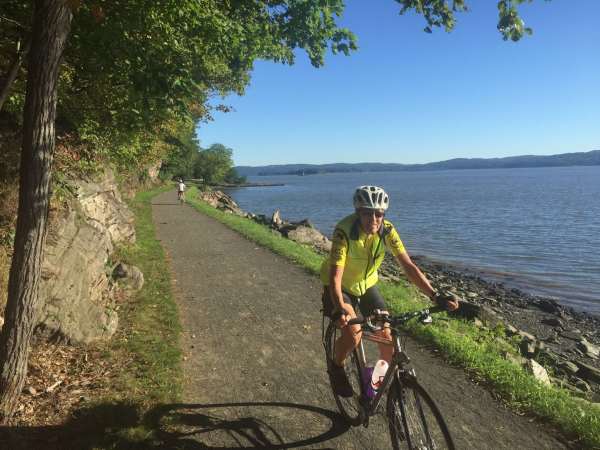 Washington D.C. & Virginia – The Washington and Old Dominion (W+OD) Trail
We followed this trail out of D.C., to a lunch spot 80 km away where the trail ends, and it was a pleasure the whole time. Not only was the trail well maintained, every few miles there were signs directing you to local bike shops not far off the path if you needed repairs, local pubs and community centres where you could use the washrooms, get water, or more substantial refreshments if needed, and there was one spot, which I expect was a bit far from a town, that had a covered rest stop complete with charging stations, water fountain, port-a-potties, maps of the area, and a couple of stretching posts! Most amazing rest stop that I've ever seen.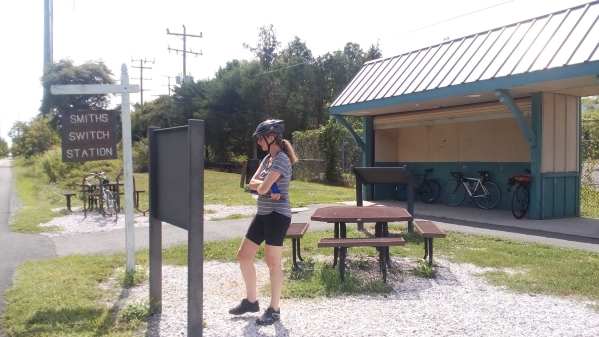 Other Notable Mentions
The Vermont Bike Ferry with Local Motion
This was a short, fun ferry ride in the middle of a bike path in Vermont. The ferry is run specifically to connect up two ends of a bike path, no cars allowed. The guys working the ferry were also very knowledgeable about the Vermont cycling scene.
You can learn more about cycling in Vermont here & here.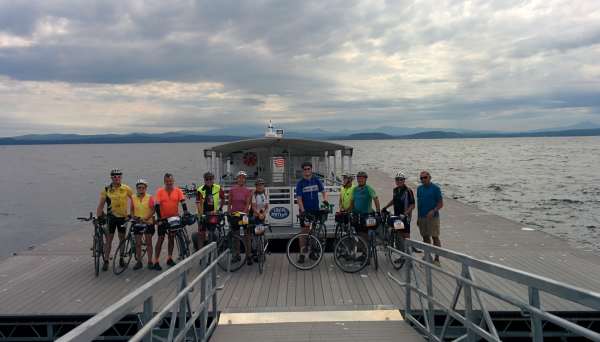 Shenandoah Bicycle Company
In general, cyclists are pretty good, helpful people. When you need a part on a Sunday, and are passing a town at a time when all the shops are closed, it's nice to find people who still work on an honour system. Calling ahead to bike shops looking for a bottom bracket, an acquaintance of Jason's at the Shenandoah Bicycle Company was willing to leave out a bracket for us as we were passing by, as long as we left the cash behind in exchange. When the guys arrived at the secret hiding place where we'd exchange the part for the money, they found the added bonus of the part taped to a tall-boy – thanks Shenandoah Bicycle Company!