Blog
REGISTER NOW
LOGIN
SIGN UP FOR OUR NEWSLETTER
Burn your chamois!
Okay, this article might be cycle-sacrilege to some, but I'll continue, and take my chances. If you've ridden a bike long distances, you know the chamois. Perhaps you love your chamois! You may have been told at some point, that a good chamois is indispensable. Your cycling bag might contain a variety of creams, and butters, all in order to make life bundled up in synthetic foam all the more comfortable.
I think you're addicted, but I'm not judging, I'm here to help. Imagine a world, where after cycling 100km in a day, you could simply hop off your bike, and wander into the exciting new town you've found. With no lycra suit to change out of, you seamlessly and effortlessly transition from cycling to cervezas. Similarly, you are no longer a slave to the washing of your chamois. Those stylish cotton boxer shorts you own so many of, they can wait for a wash until a rest day! Now obviously, there are some steps required to reach this zen state of being. Some personal experimentation even. Not all will make it, but who ever said cycling was going to be easy!
Step 1 – Leather Saddle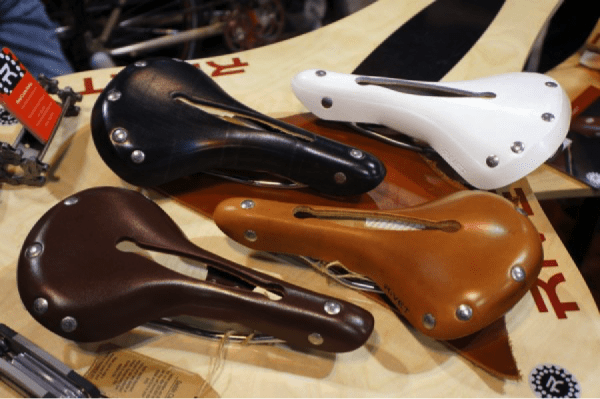 This is perhaps the most vital component you'll require, and the one that I feel is indispensable. When I mention a leather saddle, the type that I'm referring to, is that of the Brooks, Carradice, and Gilles Berthoud. Many saddles use leather to cover the saddle (often made up of plastic and foam for support), only a few brands use the leather as the entire support mechanism for your sit bones, and miscellaneous anatomy. The reason I think this is important, is less to do with the shape taking characteristics of leather, and more to do with the moisture wicking of the leather fibres. When you are riding on a leather saddle, there is a constant flow of moisture from the smooth leather top, to the rough open suede on the bottom, where it can evaporate.
The way you treat your leather saddle will have a lot to do with how well it performs this task. Be sure to avoid using too many oils on the saddle, as they will clog the fibres, and never evaporate! Also, there are a couple brands out there that use a waterproofing layer in the leather, and although these can help with longevity, they entirely block your bodies moisture, and trap it next to your skin. Avoid these.
Step 2 – Soft Cotton Underwear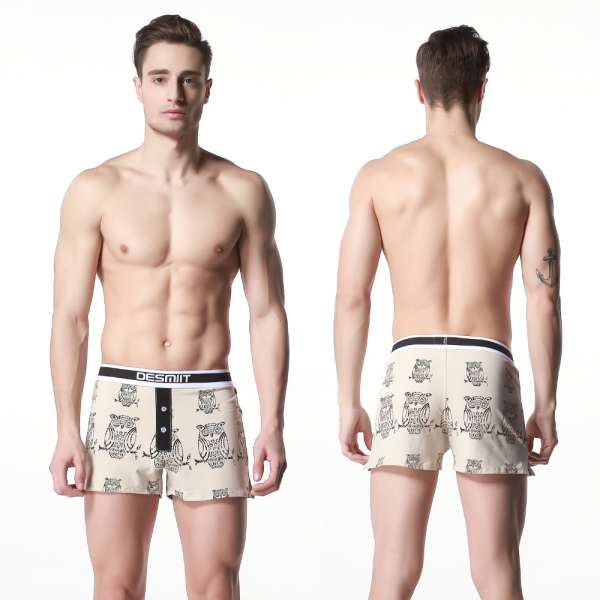 Once again, were looking at natural materials, and something that will act as a barrier between your thighs, and the sides of the saddle. Cotton, like the leather in your new saddle, will help deal with the excess moisture you're creating when you pedal 60-100 times a minute! As this article is written my a man, I'd suggest your choice here have a certain amount of support, to ensure you don't end up pinching anything next to your leather saddle.
Step 3 – Loose fitting & flexible shorts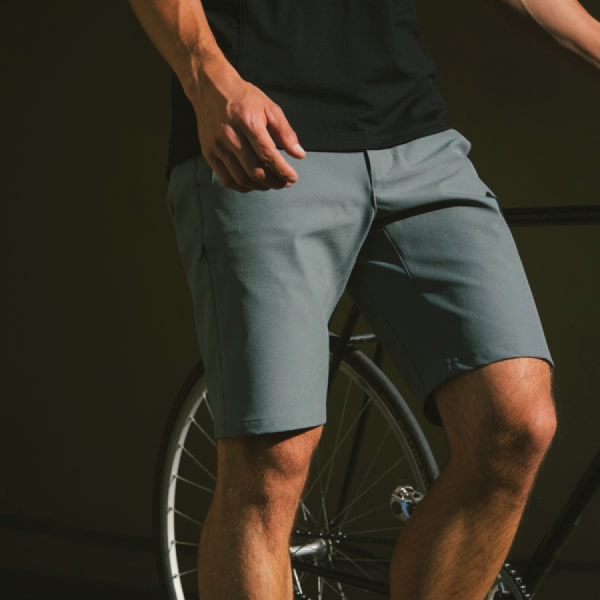 If you aren't going to be riding in Lycra, you're going to have a few more choices for shorts. I've had good results with 4-way stretch shorts you'd normally find at a surf shop. Make sure whatever you buy, it has a comfortable waist, and won't dig in too much. Also, the leather saddle will likely loose a bit of it's dye, so a dark colour is probably a good idea, as are zipped pockets.
Well, there you have it, freedom from bulky, restrictive Lycra shorts. If you really want to make your cycling friends wonder, consider a loose button up long shirt too! Good luck down there!