Blog
REGISTER NOW
LOGIN
SIGN UP FOR OUR NEWSLETTER
Local Heritage Meals on Oh, Canada!
Cycling across Canada creates plenty of opportunities to sample the local cuisine along the way. During our Oh, Canada! tour we'll cycle through vast areas of wilderness with little population, and here our camp kitchen will be the focal point for our appetites. There will also be many rest days in busy cities where you can feel free to choose from an array of local eateries. What is unique about this tour, from a culinary perspective, is something that we've never done at TDA before. We are organizing 5 restaurant dinners along our ride that we hope will give everyone on the tour a taste of what makes each respective city or town special from a culinary perspective. We will also be doing one culturally rich dinner ourselves, in Haida Gwaii in our very first campsite of the trip.
Salmon Cooked on the Beach on Haida Gwaii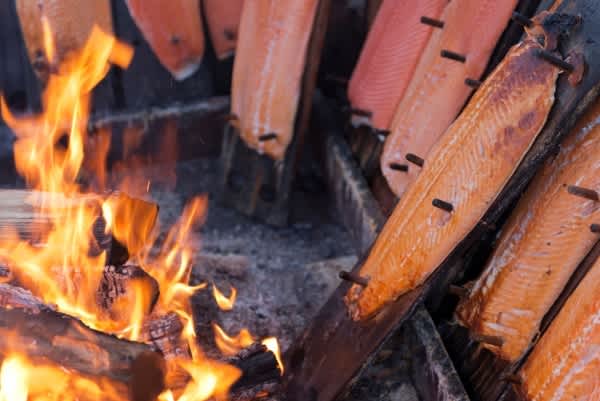 We feel incredibly lucky that we can start our tour in Haida Gwaii. It is an archipelago that many have dreamed about visiting but few get the chance. It is also an incredible opportunity to experience the Haida culture, and a fitting place to give perspective when celebrating Canada's 150th birthday, knowing that the Haida have been on this land for over 17,000 years.
Salmon has always been a central part of the Haida culinary culture. The seasonal bounty of the salmon would see the Haida moving to river camps when the salmon would arrive. Fishing with nets, and smoking the excess catch, which would hopefully last them through the winter. To this day the salmon is greatly respected in Haida culture, and we feel again lucky to be able to cook salmon on our first camp night of the tour, over an open fire. Let us all hope for no rain☺
There is More to Calgary than Steak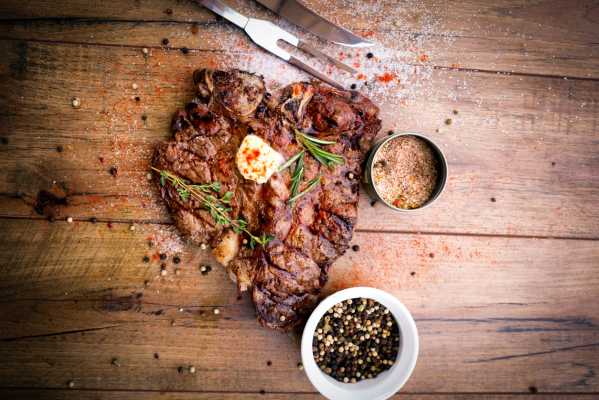 Our first night out will be in Calgary. It's a city that the person writing this blog grew up in, and during the 80's and early 90's everything about food in Calgary was about steak. I actually remember in the late 80's there was supposed to be a "Vegetable Day" in the city, not Vegetarian Day, just a day to celebrate Vegetables as part of our diet. It had to be cancelled after the beef industry got upset.
This is no longer the city I grew up in though. The food scene in Calgary exploded in a positive way in the late 90's and never looked back. Innovative Chefs with a liking for local food producers started creating some of the best new restaurants in the country. It didn't hurt that the petroleum industry was hitting new heights and there was money to be spent on dining out. Some of the most exciting new restaurants started up in restored heritage buildings in the heart of the city. The cuisine also expanded, with an eclectic array of tastes and a blend of culinary backgrounds taking hold. While the thought of Calgary still brings to mind the taste of a fat juicy steak to many, we will look to introduce you to a contemporary take on the culinary scene.
Winnipeg: A City with Growing Diversity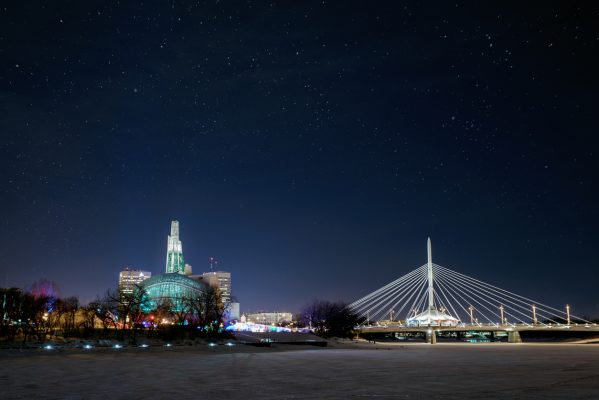 Winnipeg is a city that's always been known for its winter, which runs on the colder side of things. Happily though it's also a city known for a growing diversity in its' population, and this diversity brings a whole new spectrum to the local cuisine.
From the original First Nations inhabitants, to the early settlers from Britain, France, Iceland, Poland, Germany, Ukraine, and newer settlers from countries such as the Philippines and Nigeria, the food choices are ever growing.
We plan to introduce you to this scene and sample a taste of both the new and old Winnipeg.
Market Based Cuisine in Montreal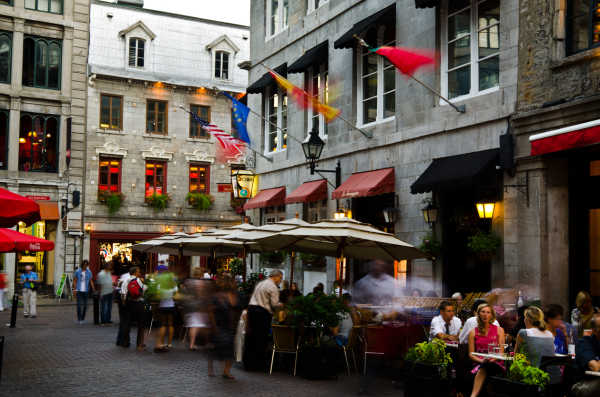 Montreal is the second largest French-speaking city in the world, after Paris, and has the second most restaurants per capita in North America. So if you're looking for an amazing French inspired meal, you don't have to walk far.
This is another city that I can add some personal information too. I was fortunate to work for some of the best chefs in Montreal a little over ten years ago. Some of whom are still working in the city today. From that experience I know that at the heart of the restaurant scene is a market based cuisine, that sees farmers, mushroom pickers, honey producers and more coming together with chefs to provide the freshest, tastiest meals.
We'll try and hook up with some of my old chef work mates to bring you a taste of contemporary Montreal.
Lobster Feast in Charlottetown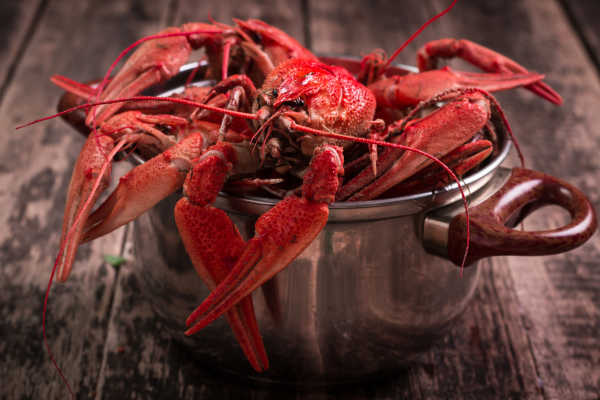 OK, this is another place that I have some history with. I attended the Culinary Institute of Canada in Charlottetown many years ago. During that time I was lucky enough to witness a growing sophistication in the local restaurant scene, with many chef's graduating from the Culinary Institute.
It's a childhood memory of mine though that will point us towards our culinary experience in Charlottetown… Envision long wooden tables that seat locals and tourists from around the world. A bib to go around your neck. Butter and biscuits on the table, and then the lobsters start arriving. It's a lobster fest and I'd say it's a bit gluttonous, but after nearly cycling your way across Canada, I think you will have earned the right to indulge.
Our Big Celebration in St. John's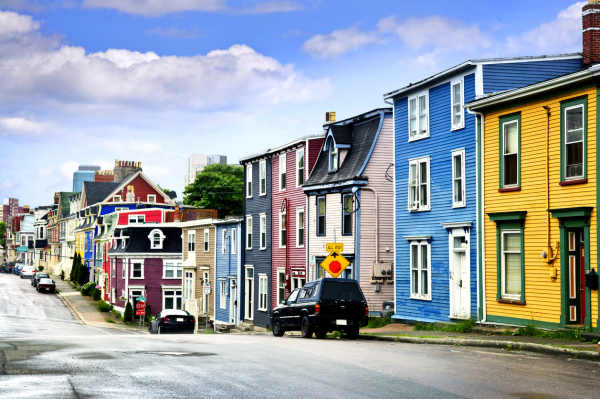 Our final meal together of the trip will take place in a city that was raised on Cod and wild edibles. Not blessed with abundant agriculture Newfoundland always relied on the native plants that grew and the fish that swam in the Oceans near and far. On those cold winter nights another mainstay was Screech Rum from Jamaica that was traded to Newfoundland in exchange for Salt Cod.
We will break bread together in a warm and sheltered venue not far from the Atlantic's expanse, and celebrate St. John's culinary traditions and our achievement of crossing Canada by bike.
Check out some other unique features on the Oh, Canada! Cycling Expedition.