Blog
REGISTER NOW
LOGIN
SIGN UP FOR OUR NEWSLETTER
My Mother's Shloshim
It is 30 days since TDA lost its number one fan – my mother. In the tradition I was raised in, 30 days of mourning are the second stage of a yearlong mourning period. When I searched Google and asked why 30 days, I came up with this:
"We find in the Torah (scriptures) thirty days as a period of mourning for someone who is very special."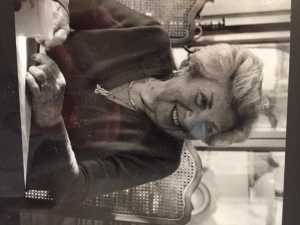 Those who had an opportunity to spend some time with her would likely agree that she was very special. Her life was extraordinarily hard. At the age of 17 she was sent to the infamous Auschwitz-Birkenau concentration camp and for the next three years she survived what some have called 'hell on earth'. When she came out she found out that her seven brothers and sisters, her parents and her grandparents perished as well as many cousins and extended family. Later in life she would tell us that finding out that there was no one alive from her immediate family was the most difficult time for her and for a while she contemplated suicide.
She got over the suicide thoughts by taking care of a friend's little girl and resolved not to look back. She married, had three children with my father, a difficult man with his own tragic past and a very different personality. Yet not the demanding life with my father, neither life under communism, nor moving twice to a new country, working on her feet until her mid seventies, nothing would deter her from taking the best that life would offer and just about ignoring the rest. No negativity for her.
When at the age of fifty, unemployed and broke I told her that I am starting a new venture, initiating a cycling expedition across Africa, something that many people considered insane, not doable and dangerous, my mother's response was "I will come and visit you." And she did, half way through as we rode into the Nairobi campground, at the gate was my mother waving and smiling. She stayed with us for a few days helping with the lunch truck and hiding some salad, which she knew I liked, so when I arrived the last of the riders, there would be fresh veggies for me.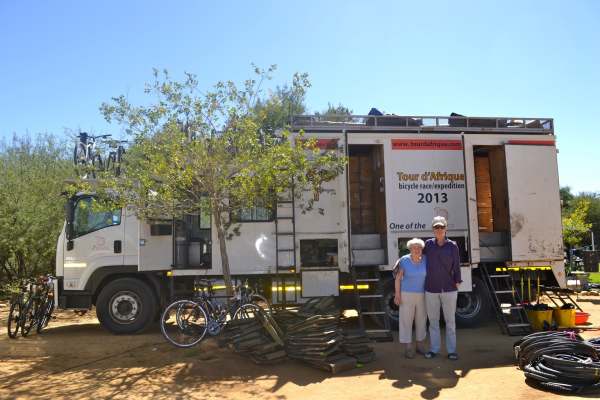 For the next twelve years my mother simply loved coming and spending times on TDA tours anywhere around the world. All I had to do was ask if she wanted to come and she would start planning. She was a person for whom the term Carpe Diem – 'seize the day' or as Webster dictionary defines it, 'the enjoyment of the pleasures of the moment without concern for the future' – was invented. Five years ago when she was 86 years old she came with Ruth and me to the start of the Indian Adventure cycle tour (now the Hippie Trail). After a few days Ruth and my mother left for some sightseeing in Mumbai. At one point when Ruth was concerned that my mother was tired and suggested that they had enough and should rest for the day, my mother had an angry response: "I will rest when I am in the ground. Now we go."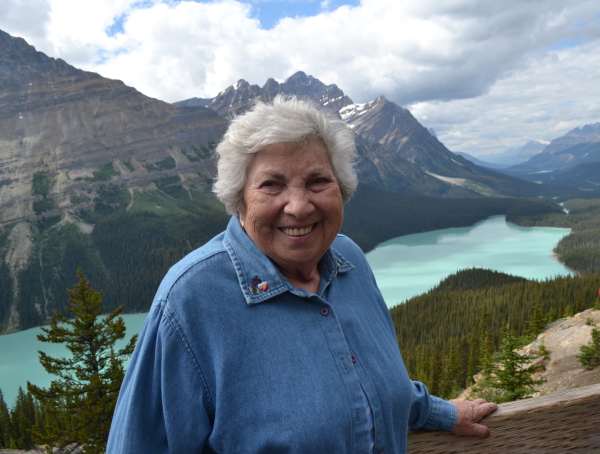 Those who had an opportunity to chat with her on our trips, would realize that without my mother's gift to me – raising me and my siblings to be curious, open and most important not to be afraid of the world and the unknown but rather embrace it – TDA would just not exists.
She was 91 years and 8 months old. Six weeks before her passing, she sent me her itinerary for her next trip so I would make sure she had travel insurance. May she now rest in peace!