Blog
REGISTER NOW
LOGIN
SIGN UP FOR OUR NEWSLETTER
Cycling at High Altitude
HOW TO PREPARE: An 8 part series to get you ready for your first TDA tour. Click here to read more.
Many of TDA Global Cycling's tours pass through areas of high elevation. Our highest cycling elevation reached is 4664m on the Silk Route tour, and our maximum sleeping elevations are above 4200m on both the Silk Route and South American Epic. Our first advice about cycling at altitude is that it's a good idea to speak with your doctor regarding the specific elevations of the journey you will be embarking on. Both preventative and treatment medications can be prescribed if your doctor feels it is necessary for you. The most commonly prescribed medication for high altitude is Acetazolamide (Diamox).
>>Learn about our high altitude adventures on the Pamir Highway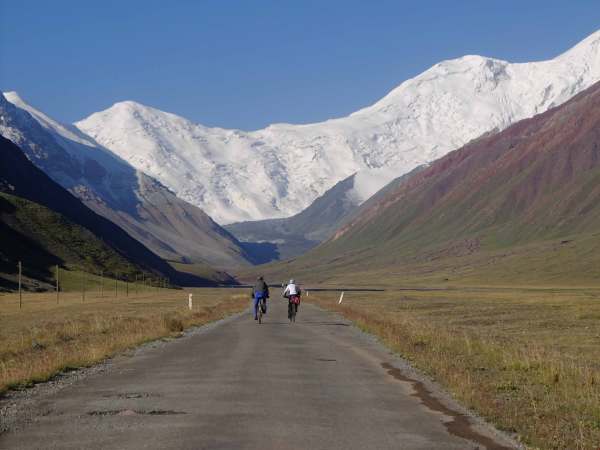 What Happens When You Are at High Altitude?
The partial pressure of oxygen decreases as altitude increases. What this really means is that you will have to breathe faster and your heart will have to beat quicker to get the same amount of oxygen. You will feel short of breath, get tired faster and you will not be able to exert yourself to your normal level.
You will likely start to feel the effects of high altitude around 2500m. Everyone feels the effects of altitude differently and will acclimatize differently but almost everyone will feel short of breath with exertion and have difficulty sleeping. The next most common symptom at high altitude is a headache. Headaches will often resolve after approximately 24 hours and can also be treated with anti-inflammatory pain medications like ibuprofen.
There are also more serious illnesses that can occur at high altitude, Acute Mountain Sickness (AMS), High Altitude Cerebral Edema (HACE) and High Altitude Pulmonary Edema (HAPE). AMS is the least severe and most common of these and is often described as feeling like a hangover. Symptoms include headache, fatigue, dizziness, nausea, and decreased appetite. HACE is far less common and it is the progression of AMS symptoms to the point of confusion and uncoordinated movements (ataxia) and can progress to unconsciousness. HAPE is a build up of fluid in the lungs which results in difficulty breathing, (during exertion and at rest) a cough and chest congestion.
All of these conditions can be treated with descent of 500 – 1000m or to an altitude where there were no symptoms and/or administration of oxygen. AMS can also be treated with medications and a longer time acclimatizing.
>>Cycling the Incan Highlands on the South American Epic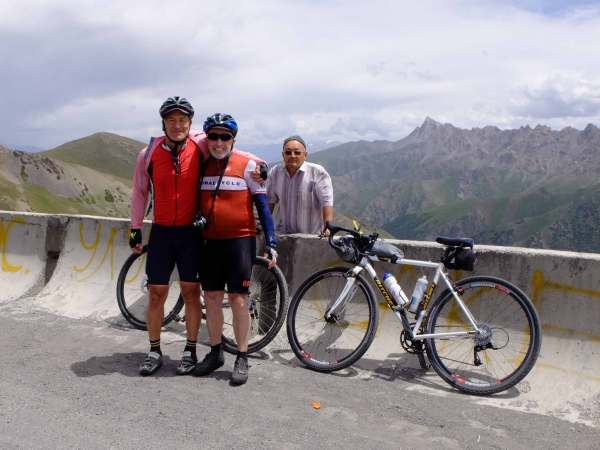 What Can You Do to Prepare and Prevent Problems at Altitude?
First talk to your doctor before departure and tell them the altitudes you will be cycling at. Carry any recommended medications with you on the trip and take as prescribed.
Don't over exert yourself while at high altitudes (I know this is a blog about cycling at altitude, but this is the perfect time to take it easy, ride slower, ride shorter days, or grab a ride in a vehicle). It is normal to feel more fatigued and short of breath, give yourself a break! Even after acclimatizing you should not expect to perform to the same level as you do at sea level (remember there's less oxygen!)
Stay hydrated. It is often cold and dry at high altitude which means sweat evaporates quickly and you are also breathing faster and loosing moisture that way. Symptoms of dehydration are also very similar to AMS and can compound the problem or confuse the diagnosis. Stay away from alcohol. Alcohol is a depressant, this means it slows your breathing, and decreases the amount of oxygen your body gets. This is a bad thing when you are at high altitude. You should avoid any substance that depresses your respirations (sedatives or certain sleeping pills do this too).
Remember that everyone reacts to cycling at altitude differently. It is not related to your fitness level, so listen closely to your body and act accordingly.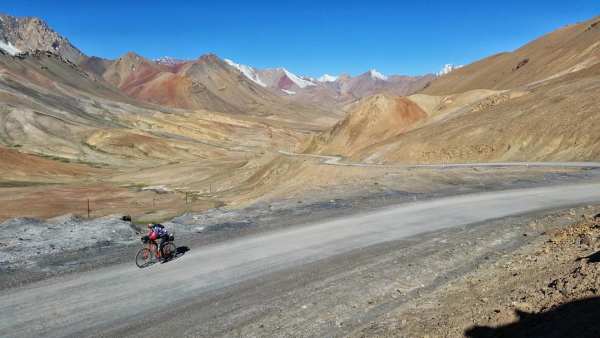 More information about cycling at high altitudes
http://trainright.com/understanding-challenges-of-high-altitude-racing-at-the-leadville-100-and-usa-pro-cycling-challenge/
http://www.bicycling.com/training/health-injuries/altitude-101
How to Prepare
An 8 part series to get you ready for your first TDA tour. Click here to read more.