Blog
REGISTER NOW
LOGIN
SIGN UP FOR OUR NEWSLETTER
Scouting West Africa: Customs, Cars & Cats.
This is the second in a series of blogs from the scout in search of a route for our new 2018 West Africa Cycling Expedition. You can read the first blog here, covering the distance from Casablanca to Dakar. 
A couple of months ago I was driving down the N1 highway into Cape Town, super excited to drop off our Toyota Hilux at the harbour to be shipped to Barcelona. There I would pick it up and use it for our West Africa scout, a project that I've been working on for months and dreaming of for years. Little did I know that the universe had all sorts of surprises in store for me from the word go……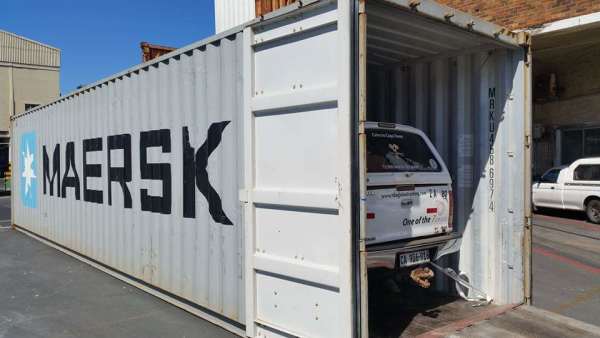 Six weeks after I closed that container door in Cape Town, I arrived in Barcelona, ready to open the same container and start the drive south to Morocco. However, the container did not arrive in time and I never did have a chance drive the Hilux. The container, it seemed, was sitting at the warehouse in Barcelona patiently waiting for the customs officials to wake up from their siestas in order to process all the required paperwork. I thought, naively,  that the rest of the world was perfect and that delays only happen in Africa. I was wrong.
Due to a seemingly endless procession of public holidays and, of course, the traditional siestas, Spanish Customs left me hanging for a frustrating two and a half weeks while my 6 West African visas were quickly beginning to expire. I had no option but to leave the container at Customs and move on and fly to Dakar. Mind you, Barcelona was not a bad place to be stuck, especially if you can explore the masterpieces of Antoni Gaudi.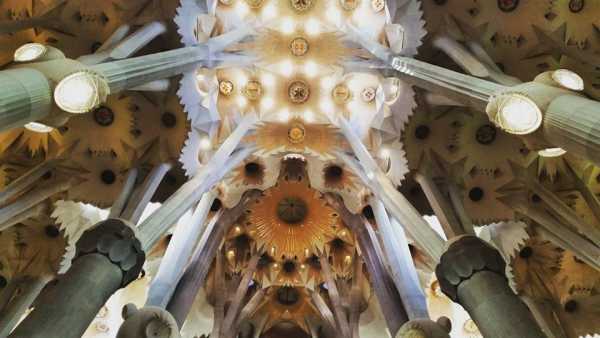 Meanwhile in Morocco, my fellow scout Max was already on the road, checking out the route south from Casablanca using any mode of transport he could find – taxis, camels, 4×4's and buses.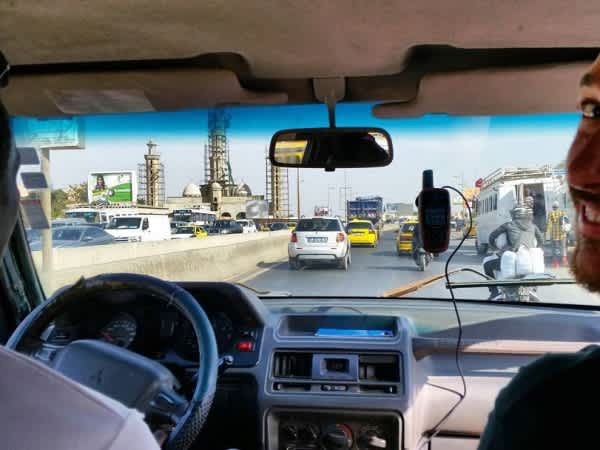 As usual these things always unfold in weird ways! The morning I arrived in Dakar I received an email from the shipping agent: "Dear Ms van der Merwe, Your vehicle has cleared customs you can come and pick it up from the warehouse." I just gave a big sigh and thought…only 17days late! Well, c'est la vie and the scout must go on and there was simply not enough time to get the vehicle down to Dakar from Barcelona. Max was already close to the Senegalese border, our scouting time frame was shrinking rapidly and I had no way to re-enter Morocco with my visas that had expired.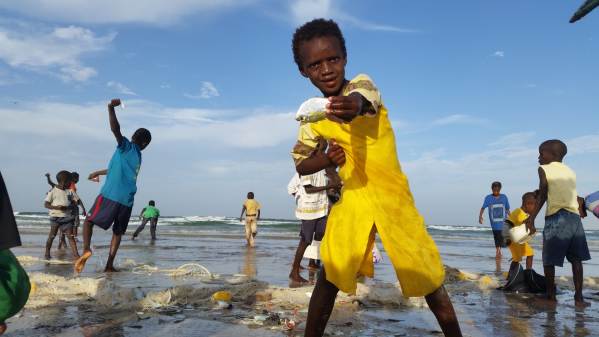 Max and I ended up meeting on the beach in Dakar, probably not the safest place in the afternoon when all the Senegalese move down to the water for a game of soccer. With balls flying over our heads, we had a good catch up on our separate journeys and the resulting challenges.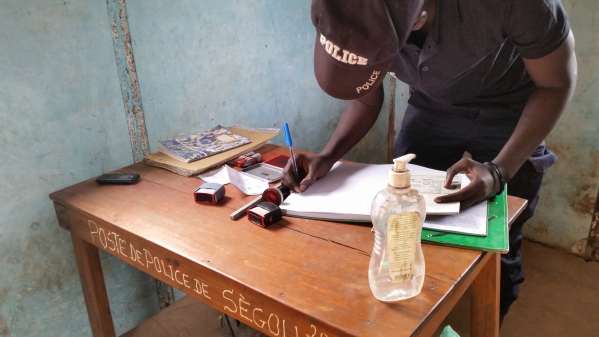 After we made peace with the fact that we would not have our own wheels, we shifted our focus to the immediate challenge – where and how do we find some transportation? Not just a vehicle but something reliable that would not blow up halfway down the road or get stuck at a border with endless paper work. Whatever move we made next had to be a smart one.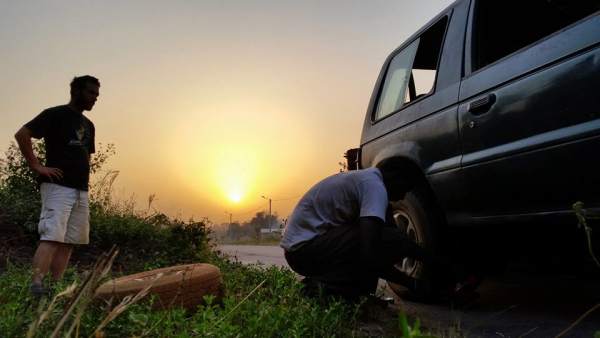 We dedicated a full day to exploring all the possibilities and managed to find two people who were interested in our mission and willing to make it happen – all within 48 hours –  a vehicle, a driver and all the necessary documentation to get us from Dakar to Accra. Usually these are the things we would setup weeks in advance as, in general, it is problematic to show up at a travel agency and say – listen I need a vehicle now for a 4 week drive across 6 countries. Oh, and I want to leave tomorrow morning. We were still wheeling and dealing late into the night to make sure we got the best deal and had everything covered.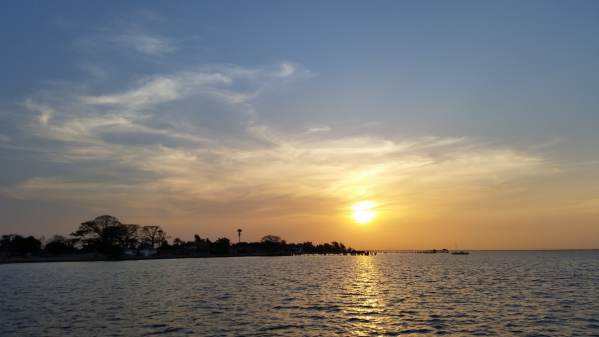 In the meantime, we picked up another 4×4 from the airport and drove up to St Louis, the old capital of Senegal. The chaotic local traffic was forcing us to explore a beach option for the bike route into the city. Max summed it up "What follows is an epic beach ride at low tide over rock-hard sand, some desert camping on wind-swept sand dunes and a visit to the amazing 'Pink Lake' before ending up in bustling Dakar for a couple of rest days."
Arriving back in Dakar that evening, our driver and vehicle were waiting for us. Masila, our driver, had never left his home country,  spoke the local dialect Wolof but only a little bit of French and absolutely no English and was obviously nervous. I had one look at the vehicle and thought, "Oh my, this is going to be a shit show!" I wasn't even sure if our driver would fit in the 4×4 because he was as tall as the vehicle was long. Never mind stuffing in our bags and Max's bike. It was a small, short wheelbase Pajero – a 'cat' as the locals called it. It might be kind of a cute but I had little faith in its ability to get us out of the city, much less to the next border. In any case, there was no time to be picky so we simply began to roll in the right direction, southeast, towards Guinea, Ivory Coast and distant Ghana.