Cycling the Tropics of Equatorial Africa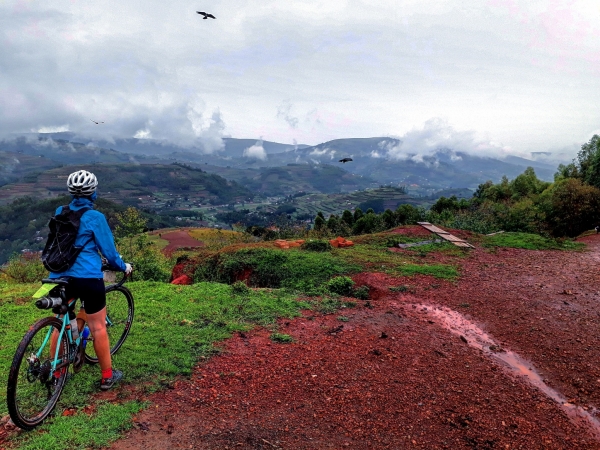 Winston Churchill once referred to Uganda as the "Pearl of Africa", and after cycling through the central African nation, it's not difficult to see why the nickname stuck. I'm pretty confident I can speak for everyone else currently travelling on the 15th Anniversary Tour d'Afrique when I say that we all have similar praises for Rwanda, where we've just spent the last few days cycling through the countryside and relaxing in the capital, Kigali.
As a first-time staff member on a TDA Global Cycling tour, I was very excited for the opportunity to see so much of Africa in a way I don't personally think is possible through any other African overland tour.
Only now am I realizing how lucky I am to be on the first TDA tour to incorporate Uganda and Rwanda into the itinerary. Don't get me wrong – I (and I suspect a few others) am disappointed not to have experienced the incredible Ethiopia I constantly hear so much about, but it seems this new "Jewel of Africa" section has proven to be a very worthy substitute.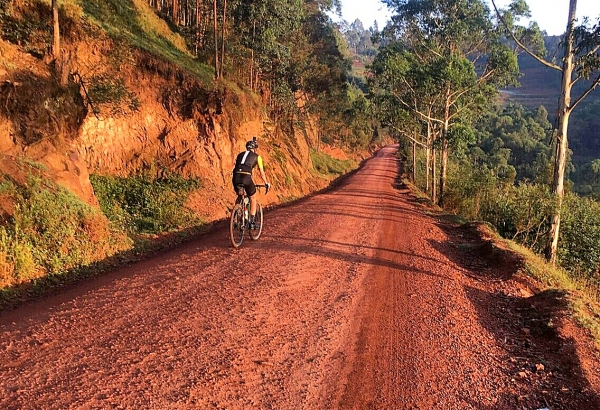 I cycled with the group the morning we crossed the border from Kenya into Uganda and the contrast between the two countries was immediately noticeable. I've crossed more borders by land than I can count off the top of my head but I've never experienced a more drastic change in scenery, culture, and the general vibe of a place.
First of all, we were sharing the road with much less traffic as soon as we entered through the Busia border, and much of the traffic was motorcycles or even push-bikes, which was a bit of a relief after some hectic stints in western Kenya. Also, everything seemed greener all of a sudden, a theme that would continue into Rwanda.
However, it didn't take long to discover why things were greener – we've had some torrential rain during our time zig-zagging the African equatorial line, sometimes in the middle of the night as we lay there wide awake wondering whether our tents will survive the night, and sometimes in the middle of the day as cyclists powered through towards camp, perhaps questioning their own sanity at times while having an absolute blast at other times.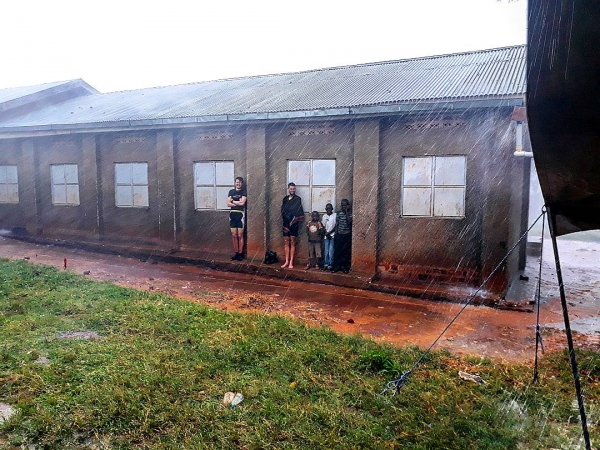 As well as contrasts from the usual Tour d'Afrique route, there are things that remain the same in these two new countries. The smiles are warm, the kids are excited at the bizarre sight of lycra-clad "mizungu's" cycling through a village somewhere in East/Central Africa, the local food is delicious, and the wildlife is enough to make you hastily brake, jump off your bike and snatch your camera out of your bag (at which point whatever animal you were trying to snap a picture of has ran/flown off and is probably in Angola by the time you have your camera ready).
Anyone who noticed a few strange pictures on TDA's social media last week (grown men dressed as women or babies, and women with beards drawn on their face) and has been waiting for an explanation… I'm sorry, but I'm not quite sure I can give you one. All I can say is that a few of the cyclists decided it would be a good idea to celebrate crossing the equator with a cross-dressing ceremony that involved putting your clothes on backwards, lathering your face in shaving cream, and last but not least, licking Vegemite off a large baby's belly.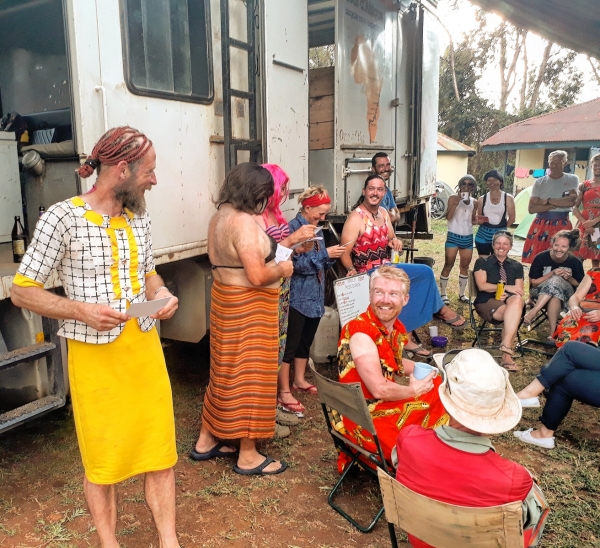 After a few-dozen more kilometres of riding, this ceremony lead to a fun-filled night of very strong punch and dancing… all of which took place in a tiny cabin as we hid from the huge storm going on outside, the men trying to keep their dresses dry and the women trying to stop their beards from running.
A few of the racing snakes might be devastated if I didn't mention the fantastic dirt road stint from Jinja that took us all the way down to the waterfront across the bay from Kampala, the capital of Uganda. After some friendly locals washed the riders' bicycles in the lake until they were more spotless than when they'd been on display in the bike shop, everyone piled their bikes into canoes and sailed across the bay to camp.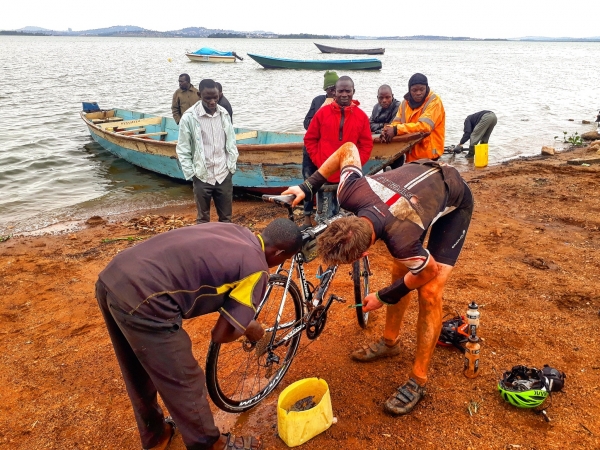 Uganda and Rwanda have also signalled the return of something which has been sorely missed in many of the cyclists' lives – cappuccinos, lattes, macchiatos and other variations of barista-made gourmet coffees that didn't arrive on your table in the form of a sachet of instant coffee mix and a mug of hot water.
Many riders opted for a delicious coffee (or two, or five) while enjoying the stunning view overlooking Lake Bunyonyi in western Uganda, or one of the many cafes in Kigali with a stunning view, as the whole city is built atop a set of rolling hills.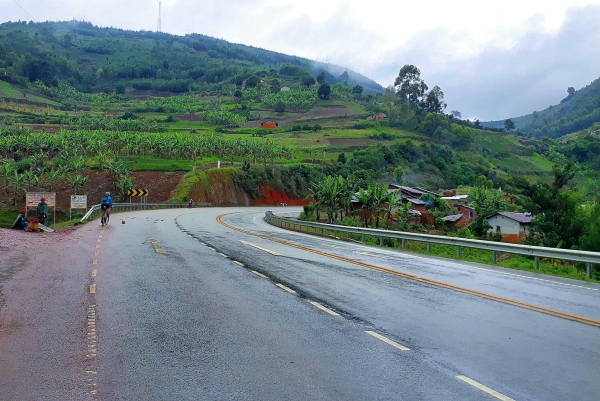 Put simply, Uganda and Rwanda have not disappointed. As we reach the Tanzanian border tomorrow on our way towards Arusha and other African tourism highlights, a few of us are curious as to whether this new "Jewel of Africa" section will become a staple of future tours or whether we will become part of an exclusive group who cycled these two beautiful countries before the route returned to the original Ethiopian-inclusive itinerary.
One thing is for sure – cycling Uganda and Rwanda has been a very memorable adventure for all of us here on the 2017 Tour d'Afrique.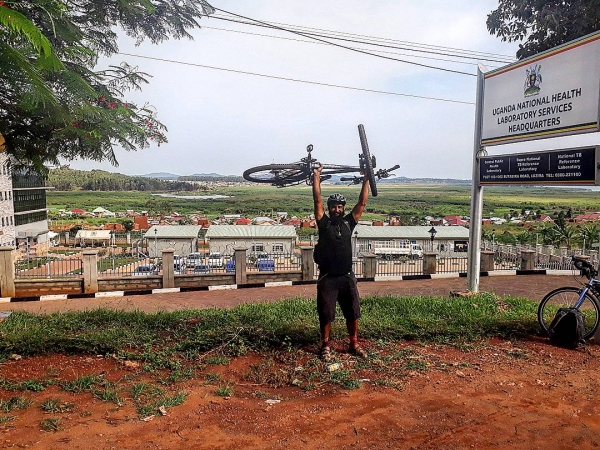 ---