Blog
REGISTER NOW
LOGIN
SIGN UP FOR OUR NEWSLETTER
UPDATED
March 22, 2017
1 comment
UPDATED
March 22, 2017
1 comment
TDA Global Cycling from an Intern's Perspective
Is it weird to name your bike? Mine has one: Sunshine. Considering it's a women's bike, I guess it's safe to identify her gender as a female. The origin of her name comes from her colour. She's a pinkish-orange, salmon, which is a colour I personally associate with warmth and happiness. My bike comes out when the sun emerges. This is why I ride my bike only in the summer. Moving forward, now that you've been officially introduced to Sunshine, don't let my bicycle's history distract you from the real story, which is how I, Henon Ghirmay and TDA Global Cycling connect.
I wouldn't necessarily consider cycling my "passion" – that would be a bit of a stretch. I do, however, really enjoy biking and it's the only transportation I use during the summer to move around Toronto. That being said, I never really thought about participating in any kind of cycling tour, at least not until I joined the TDA team and learned about all the benefits cycle touring offers. So at this point you may be wondering what triggered my interest and why I ended up interning at TDA Global Cycling.
Well, as a third year public relations student at Humber College, I am required to get an internship to complete my study and graduate. While I was searching for an opportunity to get started in the PR field and grow my experience, I came across TDA Global Cycling.
I started reading to find out about the company. The more I read, the more I was captivated with the work TDA does around the globe, but most specifically in Africa. The first thing that caught my attention was the Tour d'Afrique. Now, I haven't mentioned this yet, but I'm originally from East Africa. I was born in Ethiopia, to Eritrean parents. Ethiopia being one of the countries the tour happens to pass through, it goes without saying that it made me more curious. I left Ethiopia as a child and I haven't been back since but I still consider it home, along with Eritrea. So it's easy to see where my emotional connection to this company comes from. Additionally, I was in the process of planning a trip back to Ethiopia towards the end of 2017 and was therefore eager to learn about any Canadian based companies doing important work in Africa.
I sent an internship application as soon as I could and waited patiently to hear back. After being contacted for an interview and luckily hired, I started my internship in January and am scheduled to finish the first week of April.
Towards the end of January, I started working on a project, "101 Tips for First Time Cycle Tourists", an e-book designed to provide first time cycling tour participants with useful tips and essential information to help them prepare for their journey. The project required conducting a lot of research from a variety of sources as well as reaching out to different cycling bloggers.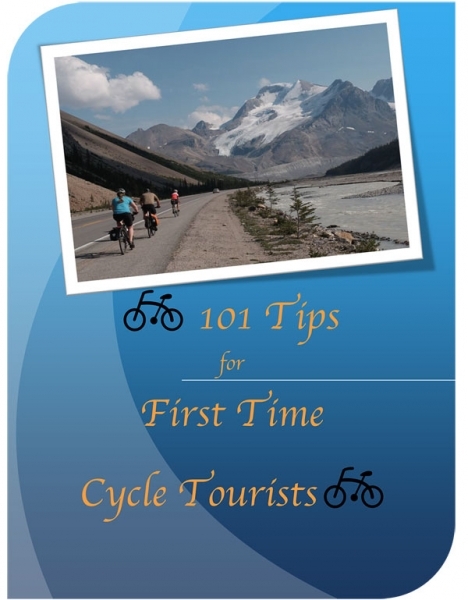 Throughout this project, I have gained a better understanding about the process of connecting with influencers in the bicycle touring community. I also learned a lot about tours in general, such as all the factors that need to be considered in planning a trip, from weather conditions to political issues that might affect the tour participants' safety. There is a ton of research the TDA team does to ensure that their clients have a secure and pleasant experience. There is also a lot of internal discussion regarding the various routes that should be taken for each tour on the different continents. This helped elevate my geographic knowledge.
One thing I was very impressed with and, in a way, made me more appreciative of this company, is the TDA Foundation and its effort to make a difference in Africa. In addition to raising money for a number of charities and NGOs, the Foundation also gives back to local communities. Every year it schedules bicycle donations along the route of the Tour d'Afrique Cycling Expedition. Bikes, given to individuals and organizations, then serve as a reliable and environmental means of transportation.
Currently, I'm working on a blog that summarizes an interview I conducted with a previous TDA Foundation bicycle recipient from Namibia, Sofia Simon. The bike she received years ago provided the means for her to successfully start racing and now she is in the process of preparing to take part in an upcoming TDA tour, Magical Madagascar.  In addition, I've been working closely with the Project Manager of our soon to be launched #200for200 campaign, a fundraising effort by the TDA Foundation that celebrates the bicycle's 200th anniversary. Watch for details in the coming months.
With a mere two weeks left in my 3 month internship, I'd like to think that my contributions to this amazing team were small but effective and I have no doubt that my learning experience with TDA will contribute to my successful future career as a PR practitioner.