Blog
REGISTER NOW
LOGIN
SIGN UP FOR OUR NEWSLETTER
First Meetings On Oh, Canada
One of the great things for me when I join a new tour is meeting people I have never met, especially those whose names I have seen listed for some of our other rides. What is particularly enjoyable is when you have a chance to sit with these people and hear about their lives, the things they do and have done. This creates a bond that will last a lot longer than the few days we spent together on the Oh, Canada tour.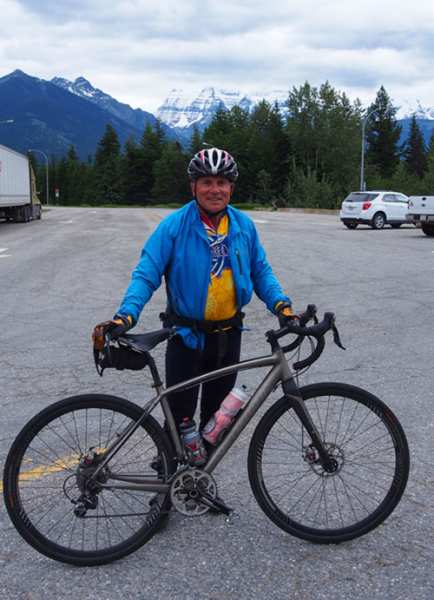 Mike Gemus is a first timer with TDA tours and joined the group from Haida Gwaii to Winnipeg. He is a former auto worker who was given a retirement deal 'he could not refuse'. When I asked what he has been doing Mike surprised me with stories about crewing sailboats around the world – something I always thought I would like to try. Not only does Mike sail the world, he has even written a book called 'Ocean Passages' and yes, you can buy it on Amazon.
When I asked him why he is cycling only to Winnipeg, Mike said he had a previous commitment. He is piloting a blind friend on an eight day bike tour. I asked Mike if he thought I was too old to start crewing a sail boat. He responded by giving me all kinds of information of how to do it. So if you do not hear from me in the future, do not worry. I am somewhere in the middle of the ocean.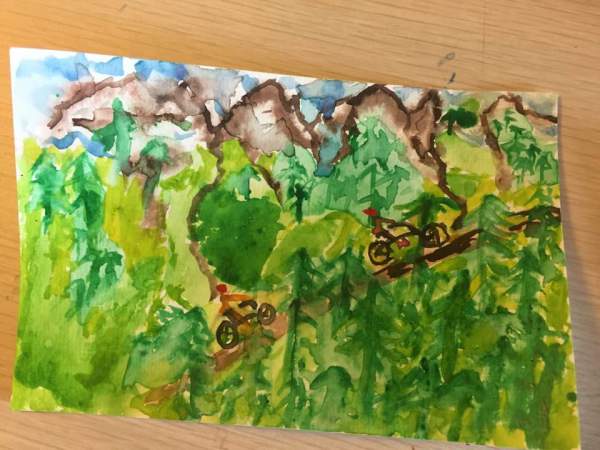 Robert Rowley's unique voice I recognized instantaneously from a couple of very brief phone conversations. Robert has already participated on several TDA tours but I had yet to have the pleasure of meeting him. Robert made some successful financial investments and now likes to cycle, paint everything he sees, play his harmonica, act in films and do improvisations. He had to do some heavy improvisation one day.  When looking at the sky in the morning he left all his rain gear in the vehicles but by the time he made it to lunch he realized that Northern BC is not Texas. He was damn cold and wet. We had some fun conversations and I hope to see him again soon on one of our tours.
Paul ten Brummelhuis is another TDA alumni. He did the African tour over three years and on the Silk Route we really had no opportunity to meet as he left in Almaty, Kazakhstan just as I arrived. Paul joined the Oh Canada tour so he could cycle with his wonderful daughter (one of four kids he raised) who is a professor in Vancouver. Paul is a retired lawyer who, at the age of 71, cycles like a 40 year old. On a rest day in Prince George he and Robert went to play golf and when I asked Robert after how it went, he said Paul shot one under par. He turned out to be one of those smiling and gracious individuals but if I could play golf and cycle the same way as he does, maybe I would be smiling and gracious all day, every day, as well.
I will leave it to Will, our communications officer, to write about all the other riders and staff on the Oh Canada tour but I will tell you one thing now. I had a wonderful time cycling beautiful British Columbian and I enjoyed it immensely.