Blog
REGISTER NOW
LOGIN
SIGN UP FOR OUR NEWSLETTER
TDA Race Crosses the Finish Line
It is with a mixture of emotions that we confirm that 2017 was the last year of the race component of the Tour d'Afrique. On the one hand we can celebrate the success of the race for its initial 13 years, from 2003 to 2015, when many clients were keen on competing and the contest itself was both friendly and fierce. However during the past 2 editions interest in the race has dwindled to a handful of participants or less. Not to mention we've even had clients, who were all in for the race on the TDA, exclaim, when they were riding another of our trans-continental tours, how refreshing it was not to be competing.
The TDA race was another one of our social experiments and we did our level best to make it as realistic, challenging and inspiring for the participants, from the honour system of self timing in the early years to timing to the second using a job clock and i-button system provided by Time Pilot. Over the years the race covered the lion's share of the distance from Cairo to Cape Town, including individual time trials, notably the notorious climb up the Blue Nile Gorge, the creation of the infamous mando days including the marathon 207 km longest day from Ghanxi Botswana to the Namibia border, and the merciful grace days that forgave one's weakest performances due to illness, injury or just wanting a break from the strain of riding hard day after day.
>>See all the historical race results from the Tour d'Afrique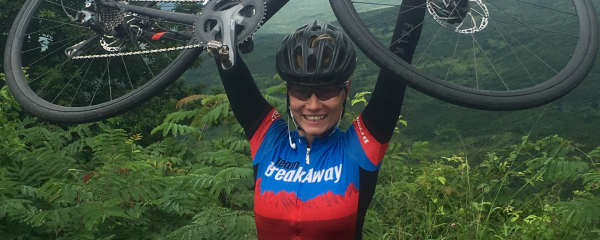 Cyclists on future TDAs will still be riding many of the same daily stages, they just won't be racing them … unless they decide among themselves when a little friendly competition is warranted. Instead the removal of the race component will allow our staff to focus on providing the same level of quality service to all participants, while enabling those riders who are inclined to put pedal to the metal, to slow down a bit and inhale Africa and all it has to offer.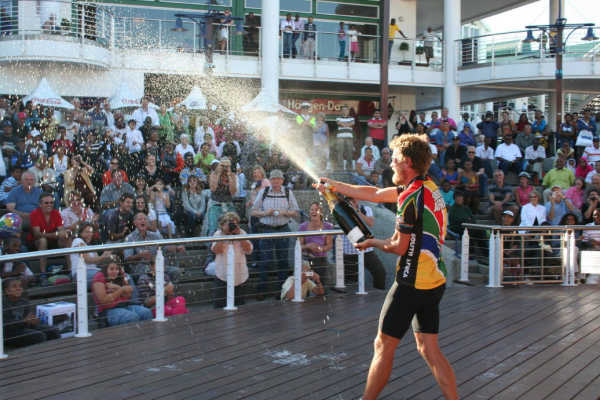 With that said it is our privilege to salute all those who partook in the race component. Among their numbers were professional and amateur endurance athletes, cyclo-cross aficionados, mountain bike specialists, muscular men, tall and skinny characters, and tenacious women. We will continue to display the historical race results at our website. In the meantime here is the list of the male and female winners who survived and conquered all that the trans-africa race threw at them.