Blog
REGISTER NOW
LOGIN
SIGN UP FOR OUR NEWSLETTER
TDA Events in London UK this Month
We have been in London before promoting our tours. We had a lot of fun and met lots of local cyclists. So we are back to do it again, with two events in the month of July. A film screening at London Velo Cafe (July 19) and we have a booth at the RideLondon Cycling Show (July 27-29). Details below. Hope we see you there.
Bike Film Screening and Info Session
Where and When:
London Velo
@ 7pm on July 19
18 Deptford High St, London SE8 4AF
+44 20 8691 1500
FREE of charge
The film is 20 minutes and will be followed by a Q & A session with long time TDA staff Shanny Hill.
London Velo is a bike shop café bar in Deptford, South East London. They also host other cycling-theme events, yoga classes, and they operate a cycling club too.
>>Tell us you are coming from our Facebook event page
Film Trailer
>>Tell us you are coming from our Facebook event page
Who Should Attend?
The event is FREE and ALL ARE WELCOME and encouraged to come. If you are interested in the Silk Route, cycle touring, or any social cycling evening, you will enjoy this event.
(If you are a TDA alumni, your drinks are free too – find Shanny and he will make sure you don't pay.. that's just a small thanks for being part of the family.)
And for those looking to learn more about our tours, it's a fantastic opportunity to meet former cyclists from our tours and to hear their stories.
Shanny will be on hand to answer questions after the movie for those who want to stick around.
>>Tell us you are coming from our Facebook event page

Our Booth at RideLondon Cycling Show
Where and When:
ExCeL London
10am – 8pm July 27 – 29
1 Western Gateway, Royal Victoria Dock, London E16 1XL
Booth #608
Details here.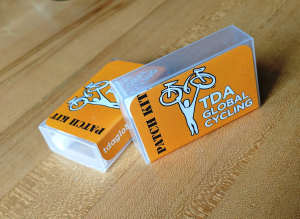 We will be happy to talk to anyone and everyone that comes by the booth. We have handy patch kits to give away, and we can tell you all about our upcoming tours. Please stop by.
Any questions about either event? Please let Shanny know shanny@tdaglobalcycling.com