Blog
REGISTER NOW
LOGIN
SIGN UP FOR OUR NEWSLETTER
UPDATED
November 24, 2017
no comments
UPDATED
November 24, 2017
no comments
What do cycling a continent and spending a year in space have in common?
"There are two types of fun," said the man who spent a longer single duration in space than any other American astronaut, Scott Kelly. "Type 1 is the roller coaster; Type 2 is the thing that's fun when you're done." Kelly's latest project is a book called Endurance: A Year in Space, a Lifetime of Discovery. While listening to an interview with Kelly about the book, I could not help thinking that some of the same elements he talked about also transpire on our long cycling tours such as the Silk Route, the North and South American Epics, the Trans-Oceania, and others.
Cyclists are not astronauts, and we do not need years of training to go on a long trip across a continent. This is what makes it so amazing that anyone, at any age, can actually get some of the same fulfillment, benefits, and fun that astronaut Kelly talks about. I mean, when you cycle, you have both types of fun. When you zoom down hills at over 50km/h, it is Type 1 fun, and when you have just done a 2,000 meter climb and are having a beer, well that is simply Type 2 fun.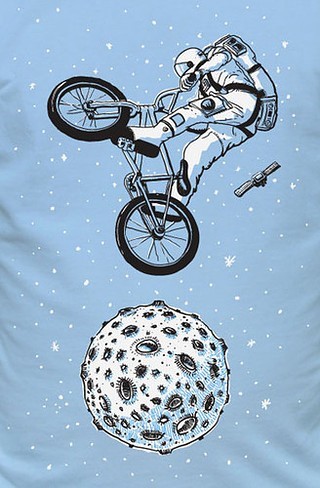 Even the name of the book 'Endurance: A Year in Space, a Lifetime of Discovery' defines the kind of people who do these trips. To cycle the South American Epic, which takes five and half months, you need a lot of endurance, and boy oh boy, do you make discoveries! You discover things about yourself, about others, and about the places you are passing through.
Another similarity between the two activities is the cross-cultural collaboration. As in space, TDA participants come from many countries around the world. And being able to cycle together every day means getting along with others. In a spaceship, if someone or something bothers you, you have to set these things aside, because you rely on these people to achieve the eventual goal. As Commander Kelly puts it "in the end, I would always try to remind myself of the big picture."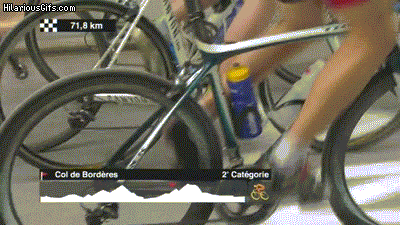 And of course, when you are collaborating, you are also building relationships, as says Commander Kelly: "I mean, when you're doing something that is challenging and in many ways—physically, emotionally, technically but also risky—is a way to bring people close together and appreciate the privilege we have…" There are other benefits too. Cycling very long distances gives you a unique perspective on our planet. When you are in space, says astronaut Kelly, "you feel a little bit separate. It gives you a different perspective on our planet, which is a very beautiful oasis in our solar system, but at the same time has a lot of challenges and struggles: the environment, a lot of war and conflict and hardship." Just ask anyone who has cycled a continent how they look at our planet now.
And then there is the bonding; "You know it's a bond between people who have had this extraordinary experience and the fact that we're able to do this together. That's why it's so great," says Kelly.
After it is all over, if you have done one of our trips, this may sound familiar: "I miss the people that I was there with. Now, all those people are back on Earth, but you know spending 24 hours a day, seven days a week with people is something that, you know, with these folks is something I'll never do with them again, so I miss them."
On April 12, 1961, when I was nine years old, I was sitting behind my desk in elementary school in Czechoslovakia. All of a sudden the school's public address system came on with a loud radio electrical noise and a voice that was not decipherable, at least not by me. Eventually I was told that it was Yuri Gagarin, the first man in space. I have a strong recollection that my friends and I would often climb a tree and play at being cosmonauts.
I would venture to say that I will never make it to space, not as a cosmonaut, astronaut or space tourist, but this doesn't stop me from dreaming about it,  or pointing out the amount of cycling our company has done using space distance analogies. However, I am glad to hear from Commander Kelly that, even without being in space, I have an opportunity to benefit from many of the feelings, emotions, and adventures that he and other astronauts have experienced. And if you are like me and figure that you will not make it to space, at least not on a long mission, there is always the option of our cycling tours. They are almost as good as being in space. Commander Kelly, would you like to try?