Blog
REGISTER NOW
LOGIN
SIGN UP FOR OUR NEWSLETTER
The Mood Shift of Cycling the Last Thousand Kilometres
After a short stretch from Phnom Penh to Bangkok, with a much appreciated 3-day break in Siem Reap (home of Angkor Wat, the largest religious monument on the face of the earth) along the way, the TDA Bamboo Road tour has now set off for Singapore via Penang and Kuala Lumpur.
We have roughly 3 weeks of cycling left until we all go home, which means we are fast approaching my favourite part of any TDA tour – that final thousand kilometres when everyone realizes that they are in fact trucking along nicely, they are going to make it to the finish line, and they seem to remind themselves that the tour is nearly over so don't forget to enjoy yourself!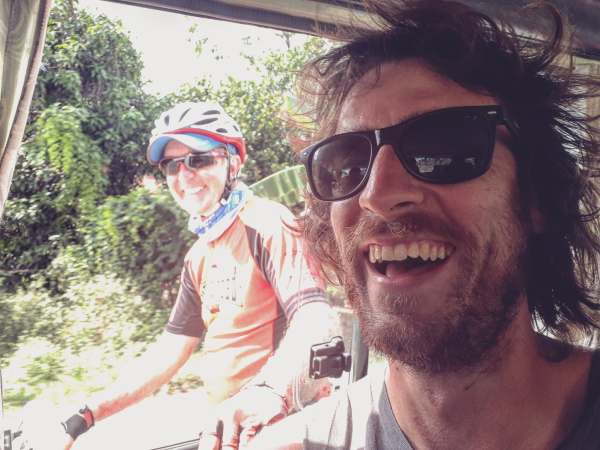 Any internal pressure that individual riders put on themselves during the tour seems to evaporate in those last couple of weeks, and suddenly everyone seems to slow down and smell the roses, so to speak.
Coke stops become more frequent, people ease up on the hard and fast cycling in favour of little excursions throughout the day such as boat rides or temple tours, and people who generally leave early or prefer to cycle alone start mingling more and sticking around later for that one extra beer with the group after dinner.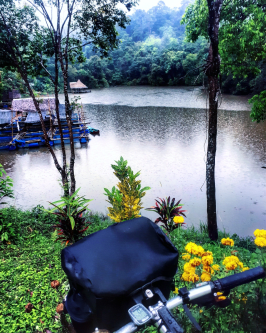 Speaking to some of the senior TDA staff, they said it happens on just about every tour – the end is nigh, and the whole vibe of the tour settles into a more laidback vibe. Thankfully for us, the mood has been very consistently laid back throughout this entire Bamboo Road tour.
Being one of the few TDA tours that puts riders up in a hotel every night of the tour means being able to shower every day and not sleep on the ground… these two comforts alone put Bamboo Road in a slightly more luxurious category to some of the other tours.
We've also been lucky enough to enjoy numerous rest days in some fantastic locations that people often fly from the other side of the world just to see that one location alone, such as Hong Kong, Hanoi, Siem Reap, Bangkok, and still with a few more to come.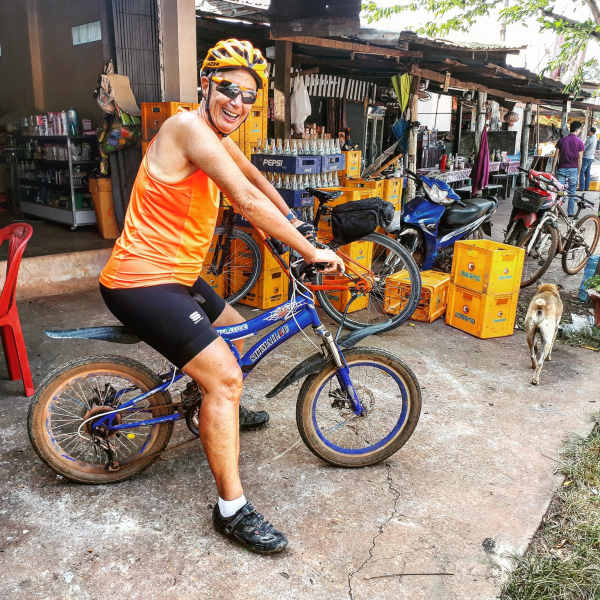 But now that we've well and truly swapped out the sometimes challenging conditions of China, as well as Vietnam's busy roads and Cambodia's intense humidity for the sunny coastlines of Thailand, this last stretch to the finish line promises to be a nice way to wrap up this 7000km+ tour.
Yesterday was a particularly nice ride, and a good preview of what to expect from the next 6-day stretch – leaving Bangkok behind us, riders twisted and turned through quiet, narrow roads snaking their way around countless fish farms, stopped at a restaurant literally on the beach for lunch, and then continued on into a lively coastal town sprinkled with fun bars and cafes.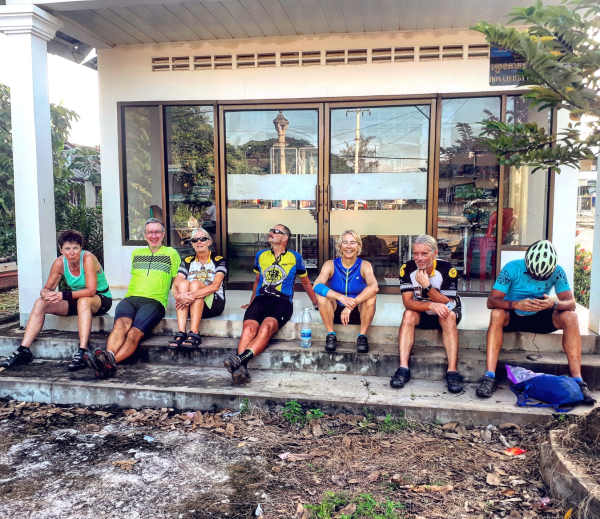 The last thousand kilometres of any TDA tour is always more successful in capturing what the tours are all about – leaving your normal life at home for a while, relaxing, exploring, socializing, and immersing yourself in the experience. And so begins the part of the tour I've been looking forward to the most – Bangkok to Penang, and onto Singapore!