Blog
REGISTER NOW
LOGIN
SIGN UP FOR OUR NEWSLETTER
What Future Bamboo Road Riders Have To Look Forward To
Jill Cohen is the Medic and Sheelagh Daly is the Content Creator on the 2022 Bamboo Road. They send this joint report from Singapore at the end of the tour.
Over the course of the last two months, the participants of the 2022 Bamboo Road tour have ridden their way from Hanoi, Vietnam, to Singapore. They've referred to their time as "fantastic", "exceptional" and "spectacular". So what is it that makes the Bamboo Road such a grand experience?
Getting to know locals
For one, it's the roadside interactions you wouldn't have any other way. There's something unique about exploring countries by bicycle. Without a car or bus dividing you, you can experience the calls of "hello" and the eager waves as you pass by. When you hop off your bike at a coffee shop or corner store in Southeast Asia you're regularly met with kindness, curiosity and conversation – even if neither of you speaks the other's language! As rider Nick Beardow, from the U.K. recalls, "I love the reaction of the local people to us as we're cycling through. The children want to say hello and when you say hello back they just giggle – you know, they're so happy to have got a response from us. I love that so many of the locals want to engage and talk to us." Riders have made many memories and special connections with the people they've met from Vietnam to Singapore.
The stunning landscapes
The limestone karsts, the mountains, and the lush green jungles of Southeast Asia are truly something else. You may be rolling along palm trees and coastal views one day, and winding your way up a mountain pass the next. The architecture is also always changing. Riders witnessed the bungalows of Vietnam give way to the traditional houses on stilts across Cambodia and Thailand, and eventually the brightly painted homes of Malaysia. Plus, you never know when you might see a monkey, a monitor lizard, or a water buffalo pop out of the scenery. "Whether it's riding along the banks of the Mekong or whether it's in the hills of Vietnam, it's just been amazing. It's been a spectacular experience," says Nick.
Creating a second family
Spending two months on the road is a long time. It's completely understandable if riders miss friends, family or pets back home. But what several of them have expressed is how important the connections they've built here have been. Megan Copas from Ohio explains her favourite part of bike touring is "the people that you meet and the family that you form." She continues, "I feel like I kind of have a second family for these two months." "People have been so friendly," says Max Davis, from California. "It's always my experience that I start not knowing people and you go through all this shared experience with people – suffering and challenges, but also being places, and you get to know them better." The past two months have created many bonds that are sure to continue long after riders depart from Singapore.
Incomparable food experiences
Eating three meals and a million snacks a day with your fellow riders has also been a bonding experience, because trying new and unfamiliar foods can be a daring adventure in and of itself. Ever heard of hu tieu, murtabak, khao lam, durian, cendol, or jing reed? Many Bamboo Road riders had not until they embarked on tour, and together, they sampled and shared their reactions to some wildly different flavours, textures, and combinations of food. Fragrant and spicy noodle soup for breakfast in Vietnam? Sure! Red beans in your coconut and palm sugar dessert in Malaysia? Why not.
Food has also been a way to connect riders with our local support staff, as our van drivers and guides would proudly introduce them to their favourite dishes and traditional meals. Riders could then ask questions and talk about how things are prepared, the cultural significance of a certain dinner, the agriculture, and how food factors into local family life. These conversations made eating our way across Southeast Asia not only delicious and interesting, but also meaningful.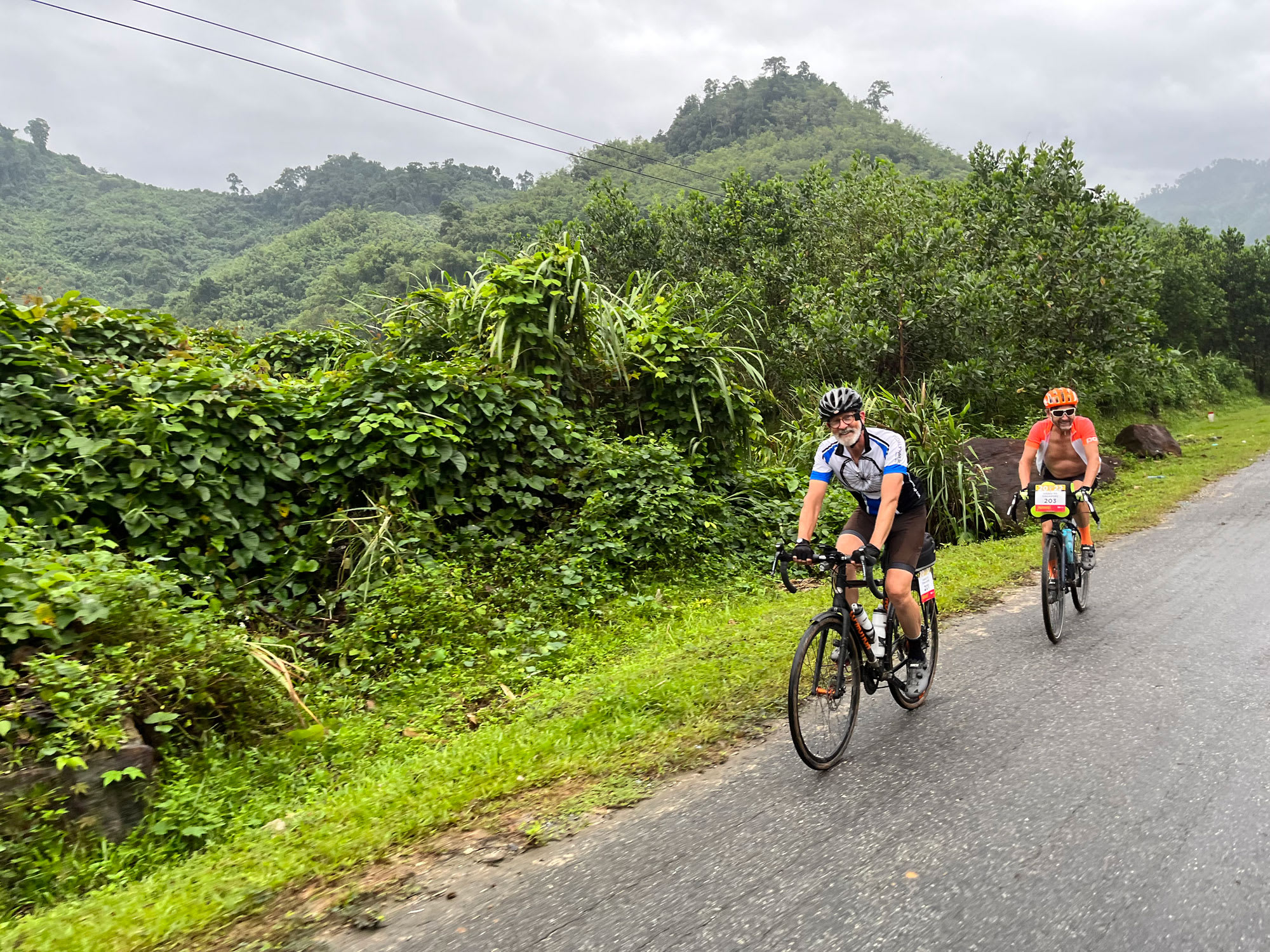 From beautiful scenery, to special personal connections, and delicious food, the 2022 Bamboo Road has been exactly as the riders described: fantastic, exceptional and spectacular. What a pleasure, to experience Southeast Asia with this lovely group of riders. It's exciting to think about who might embark on the adventure next!
RELATED
TOUR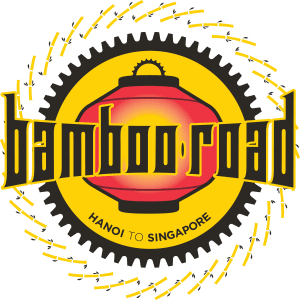 Bamboo Road
Many of us have criss-crossed the countries of South-East Asia on a 'shoestring' over the years, returning home with fond memories. Now we invite...