Blog
REGISTER NOW
LOGIN
SIGN UP FOR OUR NEWSLETTER
UPDATED
February 5, 2018
1 comment
UPDATED
February 5, 2018
1 comment
Coffee, Rocks, and Rollercoasters
Arriving in Gondar the riders breathe a sigh of relief as they drink a cold beverage and chat about their first full riding day in Ethiopia. They have just finished the most climbing they will do in one day throughout the whole trip, 2510 meters. Over the course of the last few days there has been a drastic change in culture and surrounding landscape from Sudan to Ethiopia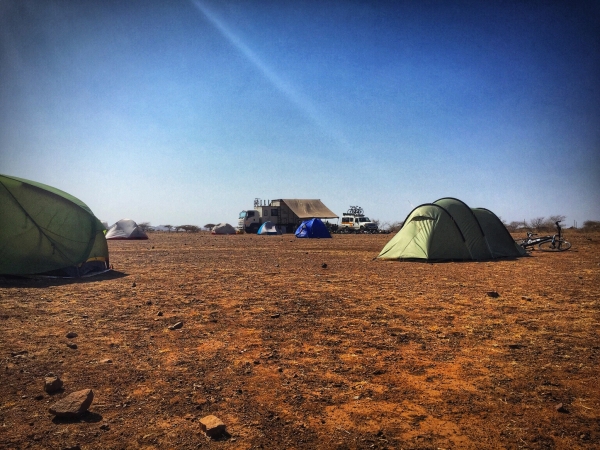 This six day stretch of riding took the group from Khartoum, the capital city of Sudan, into the densely populated villages and landscapes of Ethiopia, all the way to Gondar. Strong cross winds that pushed riders off the road and thorny campsites that put many punctures in the riders sleeping matts, Sudan certainly has left a lasting impression on the group. On an especially windy day, when most riders experienced a strong cross wind that could almost be mistaken for a headwind, rider Morris Scott from Scottsdale Arizona, arrived at camp after somehow experiencing a remarkable tailwind almost the entire day. He said " It must have been the hand of Allah. I could tell because I felt the tickle of cotton from traditional garb on my cheek all day." Sudan has been a magical place for a lot of the riders, with peaceful people and more than a handful of beautiful encounters. However, the caravan must go on, and on the morning of February 1st, the border crossing day from Sudan to Ethiopia, the riders heard their last 5am call to prayer as they packed up their tents. The anticipation for a cold beer pushed the riders on to the border.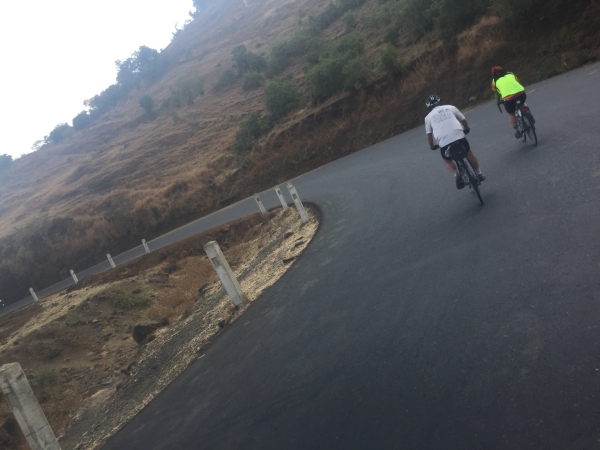 After a wait at the border, up and down the riders went through the foothills of Ethiopia. As the local children yelled along the way "Where you go?," riders replied, "to Gondar." Friendly and curious, Ethiopia has provided some of the most interesting riding yet. With temperatures upwards of 40 degrees Celsius, it has presented its own set of challenges even in its first few days.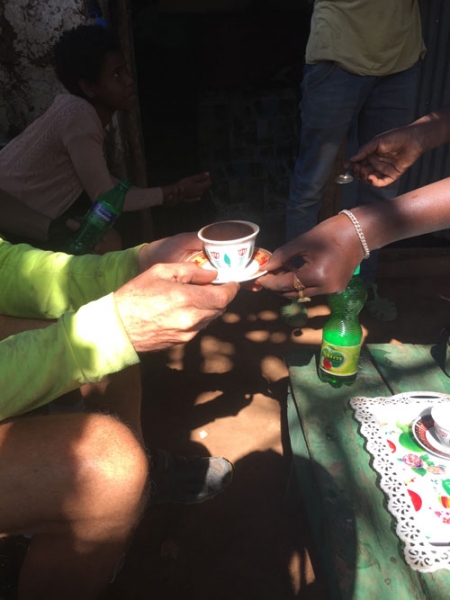 Ethiopia is rich in cultural traditions. Famous for its delicious coffee, small traditional coffee houses are scattered along the route, making for an easy and interesting stop. One can always tell that a TDA rider has stopped for a coffee break by the laughter and giggling of a growing crowd that soon envelopes them as they sip on espresso sized cups of fresh coffee, prepared over coals.
If the coffee didn't already give the riders a jolt for the day, it might be the distant "YOU, YOU, YOU," from locals as riders wiz by on their bikes or the faint thud of a rock hitting the back of their helmet from kids popping out to alert riders of their presence.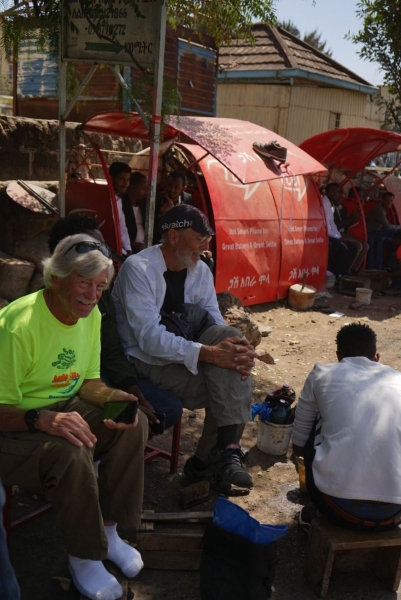 The riders are currently enjoying a well deserved rest in Gondar, before they brave the roads again in a few days and undertake more rolling hills. Sometimes the best part of the rollercoaster is the way down but riders like Dylan from B.C, Canada, and Emma from New Zealand might argue the opposite. All the riders, however, would say to keep your eyes open wide while you enjoy the ride uphill or down, you never know what might be coming your way on this TDA rollercoaster….."YOU, YOU, YOU!"… thud!