Blog
REGISTER NOW
LOGIN
SIGN UP FOR OUR NEWSLETTER
36 Hours in Vilnius: A Cyclist's Guide
This is the third in our series of  blogs that highlight several cities along the route of our Trans-Europa cycling tour. 
Vilnius
"Vilnius, the baroque beauty of the Baltic, is a city of immense allure. It easily tops the country's best-attraction bill, drawing tourists like moths to a flame with an easy, confident charm and a warm, golden glow that makes you wish for long midsummer evenings every day of the year." – Lonely Planet
Infrastructure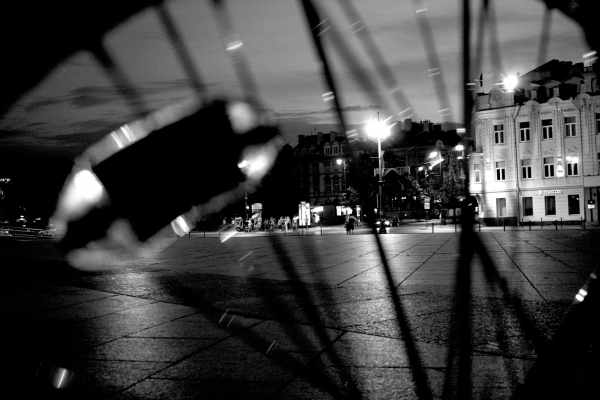 Cycling in Vilnius is a great way to explore the city, especially the Old City. Keep in mind that local drivers struggle to share the road with bikers, so cyclists should practice caution on busy roads and during rush hour.
The city has created a handy map of the best cycling routes in Vilnius. You can download it here. Serious cyclists might opt for the Green Lakes Bicycle Route that leaves the city centre in favour of the nature found surrounding Vilnius. Several different paths are possible along the Green Lakes Route, including a 15.3 km route, passing by Verkiai Palace and Balsio Lake, or the more challenging 11.1 km route through forests and over hills to the surrounding villages of Staviskes, Ozkiniai, Kryzoikai, and Pagube.
In case your bike needs TLC or a day off, Vilnius, like many cities around the world has a bike share program – Cyclo City Vilnius – with bikes available at 37 locations. Of course, you will need to register before you get the bike.
Vilnius is also conveniently situated on a popular EuroVelo cycling route – #11 East Europe Route.
Community
In 2011, the Mayor Arturas Zuokas, an avid cyclist, used an armoured vehicle to crush a car parked illegally in a cycle lane, stating, "That's what will happen if you park your car illegally."
Support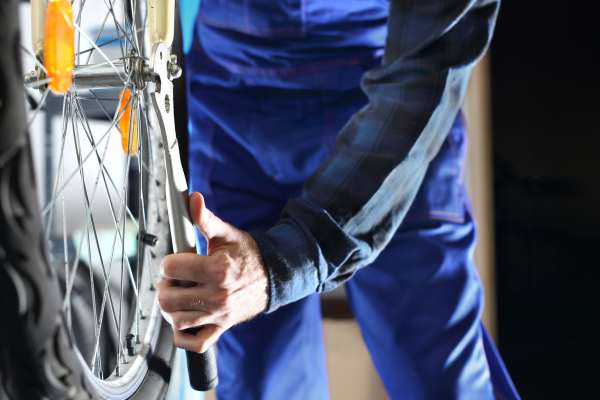 Is your bicycle sounding a little off? Vilnius has a number of quality bike repair shops. Check out this map for the nearest shop.
>>Learn more about our bicycle tour that includes a rest day in Vilnius
Sightseeing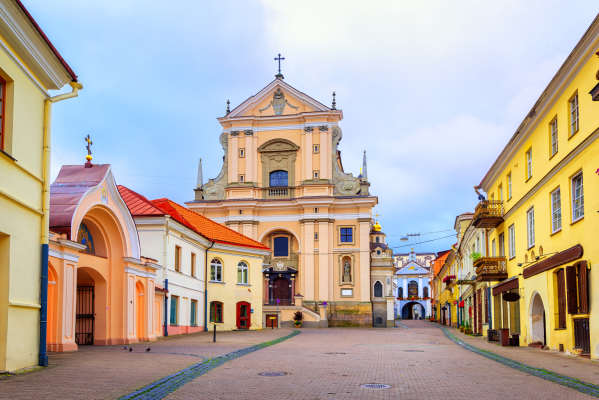 The best way to experience Vilnius is with a bicycle tour. Check out the highlights with a city tour from the family-run Velo City Vilnius. Or mix it up with a mountain bike tour from Bike Vilnius Velotakas and visit the fabulous Karoliniškės park, where you will spin past many sculptures, symbolizing the various tales and mythological characters of Lithuania folklore.
Rest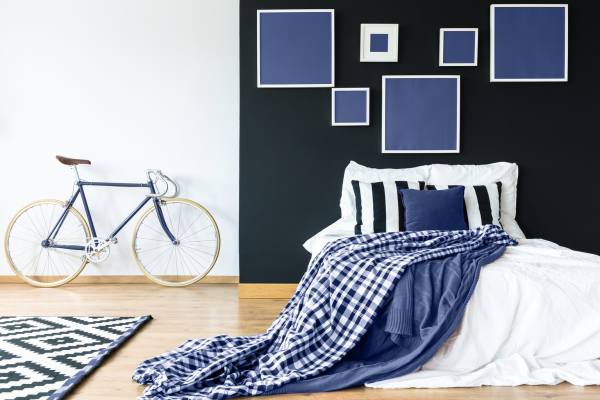 Vilnius has a number of bicycle-friendly hotels. The Europa City Hotel features a free, lockable room for bikes while the Bernardinu B&B House, located in a renovated baroque building on a narrow street in the old town, also includes a healthy breakfast.
Campers can head to the quirky and highly rated Downtown Forest Hostal & Camping or stay further outside the city at Camping Vilnius in order to enjoy a swim in the river and take walks in nearby Vingis Park.
Eat, drink, relax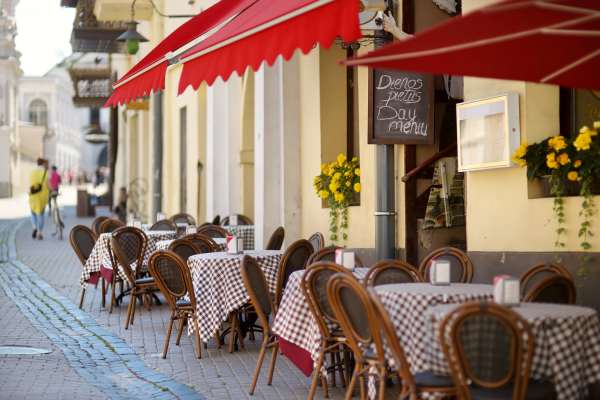 After a long day cycling around Vilnius's Old Town, a UNESCO World Heritage Site, fuelled by traditional Kibinai pastries, turnovers filled with meat, potatoes or jam, cyclists may want to stop into Bambalyne, a cellar bar offering over 100 types of Lithuanian beer (including red clover). A traditional restaurant, Lokys, sits right across the street and features local plates like roast boar meat with lingonberries and sweet pear or rustic beaver meat stew. Cyclists do require protein, after all.
For more information on this fascinating Baltic city, please see 36 Hours in Vilnius, Lithuania (New York Times)
Experience Vilnius on the 2018 Trans-Europa Cycling Expedition.