Blog
REGISTER NOW
LOGIN
SIGN UP FOR OUR NEWSLETTER
The Water Shuffle
Resting in Nairobi with the rain upon us, it's hard to fathom what it looked like a few days ago when water was scarce. Living in Canada, the US, and parts of Europe, the majority of us have water available directly from the tap at any point during the day. As we commute from Cairo to Cape Town, and experience life in parts of Ethiopia and now Kenya, it is evident that water is life.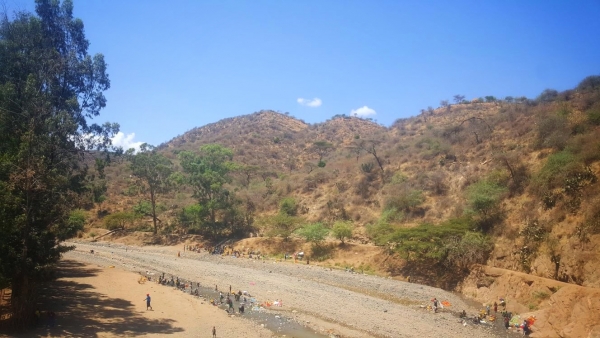 Men, women, and children populate the shoulders of the roads in Ethiopia. Donkeys and horse carts carry litres and litres of water daily. In the vast rolling hills of Ethiopia it's almost impossible to imagine where families might get water. Now in the arid Northern Kenya, watering holes seem scarce and local herding boys shout for "maji" – the Kiswahili word for water – instead of money or sweets.
As we cycle through these vast lands in the heat and sun, with our Camelbaks and water bottles full we know that if we run out of water we will have a source at the end of the day. This is true for many locals as well, who know where bore holes or wells are. The difference is that often these sources are a day's walk away, and their hope is the source has not dried up.
Our first rain storm hit us in southern Ethiopia, thrashing down, and ripping up our tents, with a fury of dust and wind. Some riders sought coverage in their tents, while others huddled under the tarp. As quickly as the fury came, it also passed.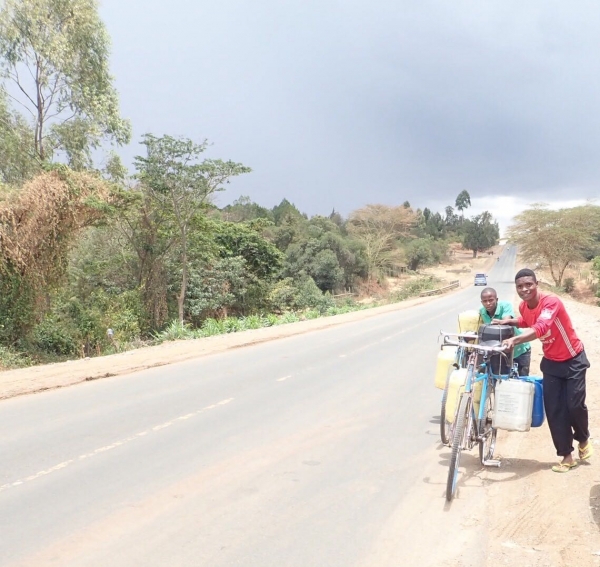 The hope is that the bounty the rain brought will have filled some watering holes, and jerry cans, saving locals a trip to their source of water. Although the rain came and caused panic for us at camp, we all had smiles on our faces as we huddled closely, breathing in the now clear and dust free air.
As we pedal south, we will continue to see the water shuffle. Keeping a particularly close eye on our brothers and sisters in South Africa as 'day zero' quickly approaches in Cape Town, and water rations may sweep over the city.
Bike mechanic Jordan from Canada says, "Water, is the sweet nectar of the gods,"and we agree. "Maji ni baraka" in Kiswahili means water is a blessing – a good reminder as we hear the pitter patter of the droplets on our tents in the middle of the night.