Blog
REGISTER NOW
LOGIN
SIGN UP FOR OUR NEWSLETTER
Lessons Learned From The Gobi Desert
Elaina is writing from the 2018 Silk Route cycling expedition. Click here to read her previous post, "Farewell China".
The Gobi Desert, meaning 'Waterless Place' is a vast stretch of sandy, rocky desert that stretches 1000 miles from China into Mongolia. It's known for it's rare animals such as the Bactrian camel, harsh conditions and stunning landscapes. From mountains to dunes, gers and cattle, there's an authenticity to the Gobi that provides a warm welcome to Mongolia. It was the perfect start to the Mongol Empire section of our trip!
That said, it certainly came with its challenges (what kind of expedition would it be otherwise?). As we look back on our time spinning through the immense Gobi, it's evident we've learned some valuable lessons from our time adventuring across the desert!
Lesson 1 – The wind is not going anywhere, so get used to it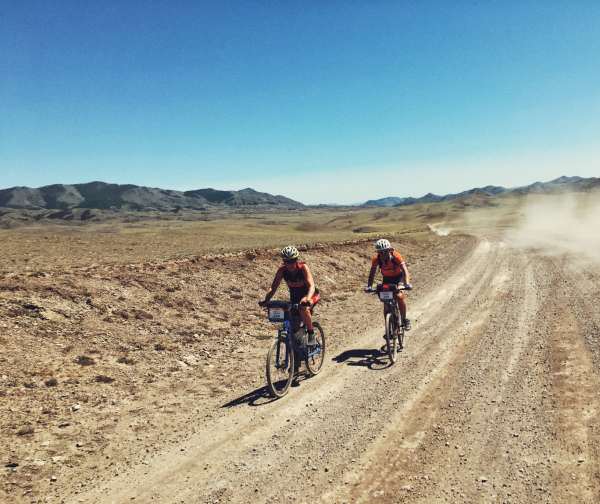 Although we experienced pretty bad head winds this time round on the TDA Silk Route, (35km/hour) there are ALWAYS strong winds in this region and the elements are there to stay. It's best to prepare for it, and take it all in your stride!
Lesson 2 – Have wind breakers and appropriate camping gear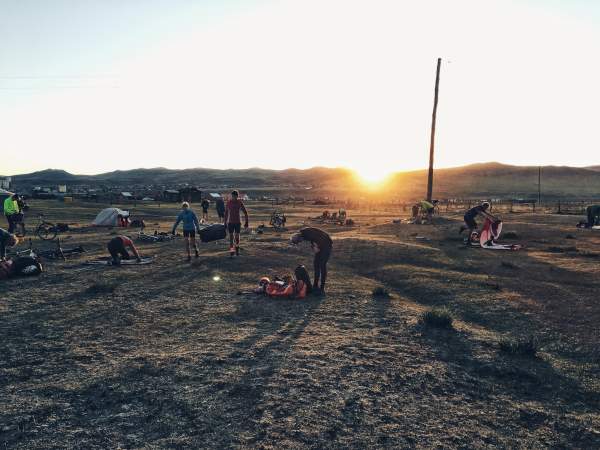 Everything is that little bit more difficult when you have serious gusts of wind bringing you down. Daily tasks such as pitching a tent, or setting up lunch can be a lot of fun (with a hint of frustration). Having more people on hand, extra pegs for your tent, and a whole lot of patience goes a long way.
Lesson 3 -Make it easier on yourself – ride in a group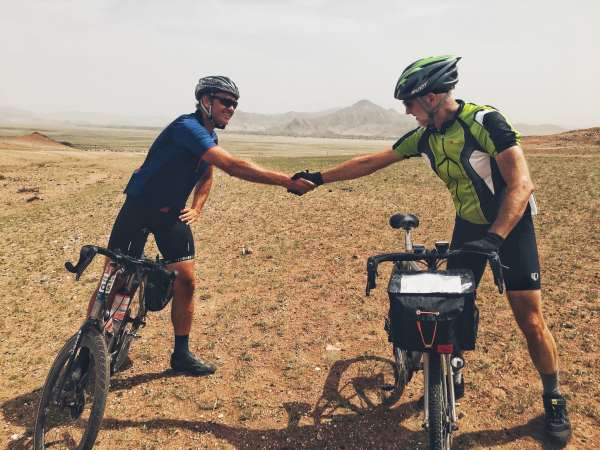 When you are up against Mother Nature and she's out in full force, it's best to team up and work together. Chat with your fellow riders and start drafting in a group so that you don't have to deal with such an endurance affair alone. It's also good to have moral support on the road when spirits are down, which can be the case with constant wind everyday.
Lesson 4 – Bring lots and lots of water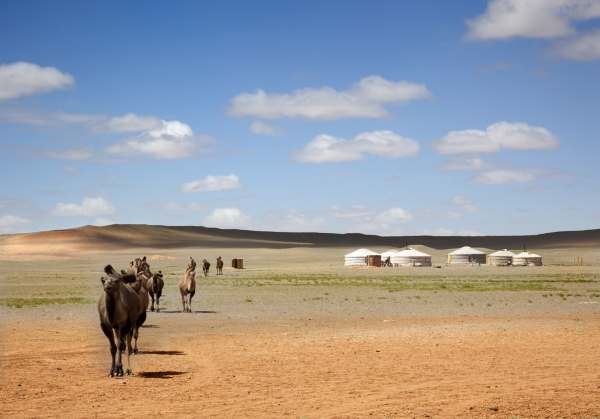 The Gobi is a pretty barren place. Most days you will leave camp and won't find another pitstop until lunch. Coke stops are few and far between in the desolate desert and with such dry conditions one needs a lot of water to stay hydrated. Make sure to pack enough to get you to lunch at least.
Lesson 5 –  Learn to love mutton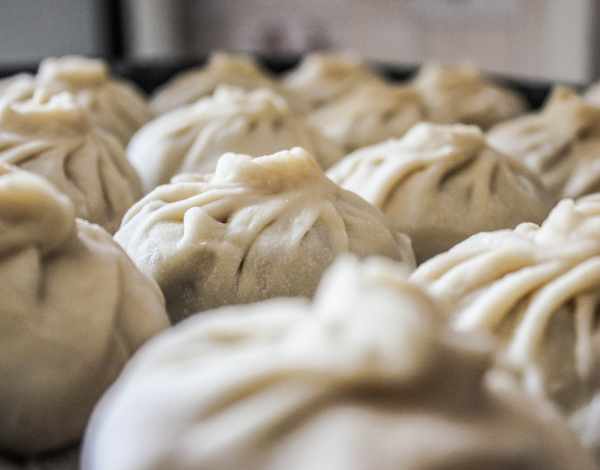 Mongolians have an extreme love for mutton and they use it in most of their meals. It's an acquired taste, but after a long day on the bike a plate of mutton dumplings goes a long way.
Lesson 6 – The sand will get everywhere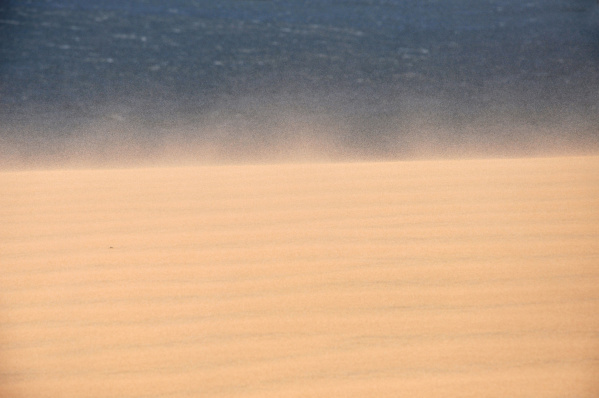 The desert has a LOT of sand and the wonderful wind likes to throw it around and get it all up in your space. There will be nothing without sand on it, you may find yourself brushing it off your teeth, so get used to it!
Lesson 7 – It's not all paved roads and easy navigation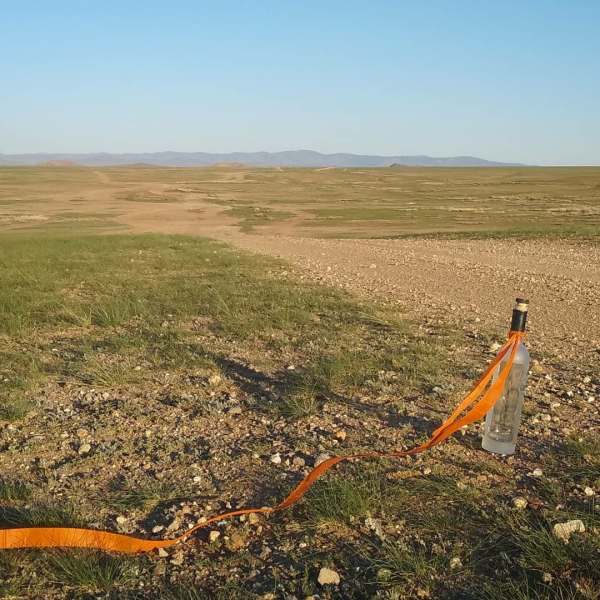 A lot of the routes we went through were off road and the further north we rode, the more rural the landscapes progressed. It's awesome riding off road in the sand, the gravel and the dirt and it happens a lot on this stretch of the trip so best get your big tyres prepared and ready for some adventures through the rough terrain.
Lesson 8 – When you see a ger – pop in for some butter tea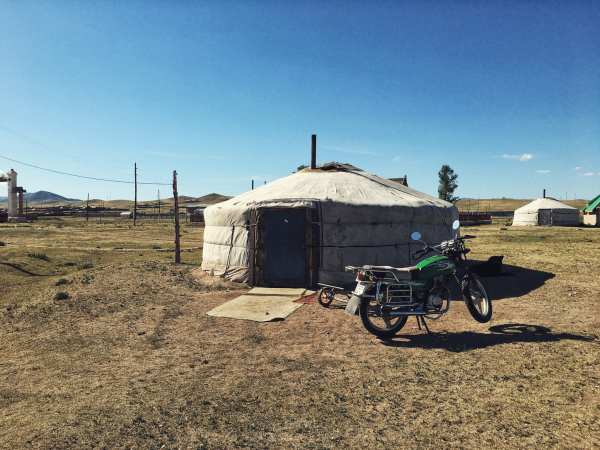 A ger is a traditional Mongolian-style yurt and you can see them everywhere throughout the Gobi. It's acceptable for tourists to come and knock on the door if you're interested in a visit and most of the locals are happy to have you inside for a cup of butter tea. Coffee isn't a huge hit here, but buttery milky tea is one of their delicacies and there is no better cultural encounter than to enjoy a cup in the countryside.
Lesson 9 – Bactrian Camels are your friends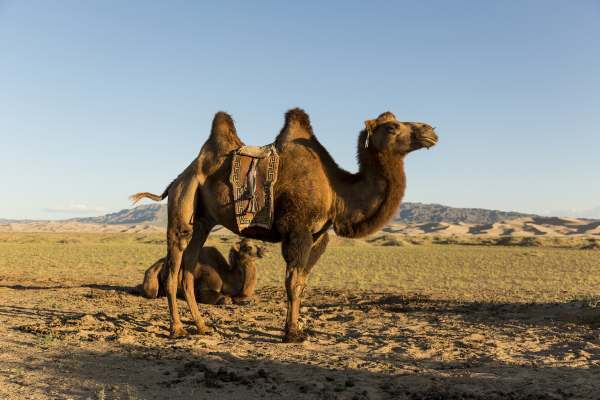 These wonderfully weird looking camels are native to central Asia, and paint a lovely picture of Mongolia as you pass them on your bike. They are two humped, even-toed ungulates that take an epic picture, with apparently tasty meat, according to the locals.
There are so many more fun and interesting things that we've learned along the way and this is just the start of it. The Gobi Desert has been good to us, it's also been pretty harsh at times but we wouldn't have it any other way.