Blog
REGISTER NOW
LOGIN
SIGN UP FOR OUR NEWSLETTER
5 Reasons To Cycle New Zealand – Hobbits, Wines & Worms
"Once back in their homeland, Kupe was asked many questions about the land of the long white cloud. And so the stories of discovery and adventure were shared – stories of giant trees, mountain ranges, rivers full of fish and greenstone, and forests full of birds, some standing taller than a man …"  – Wiremu Grace, Kupe's Travels Around Aotearoa
Here are 5 reasons why New Zealand (The Land of  the Long White Cloud) is emerging as one on the world's best destinations for cycling.
1. Lord Of The Rings – One Wheel To Rule Them All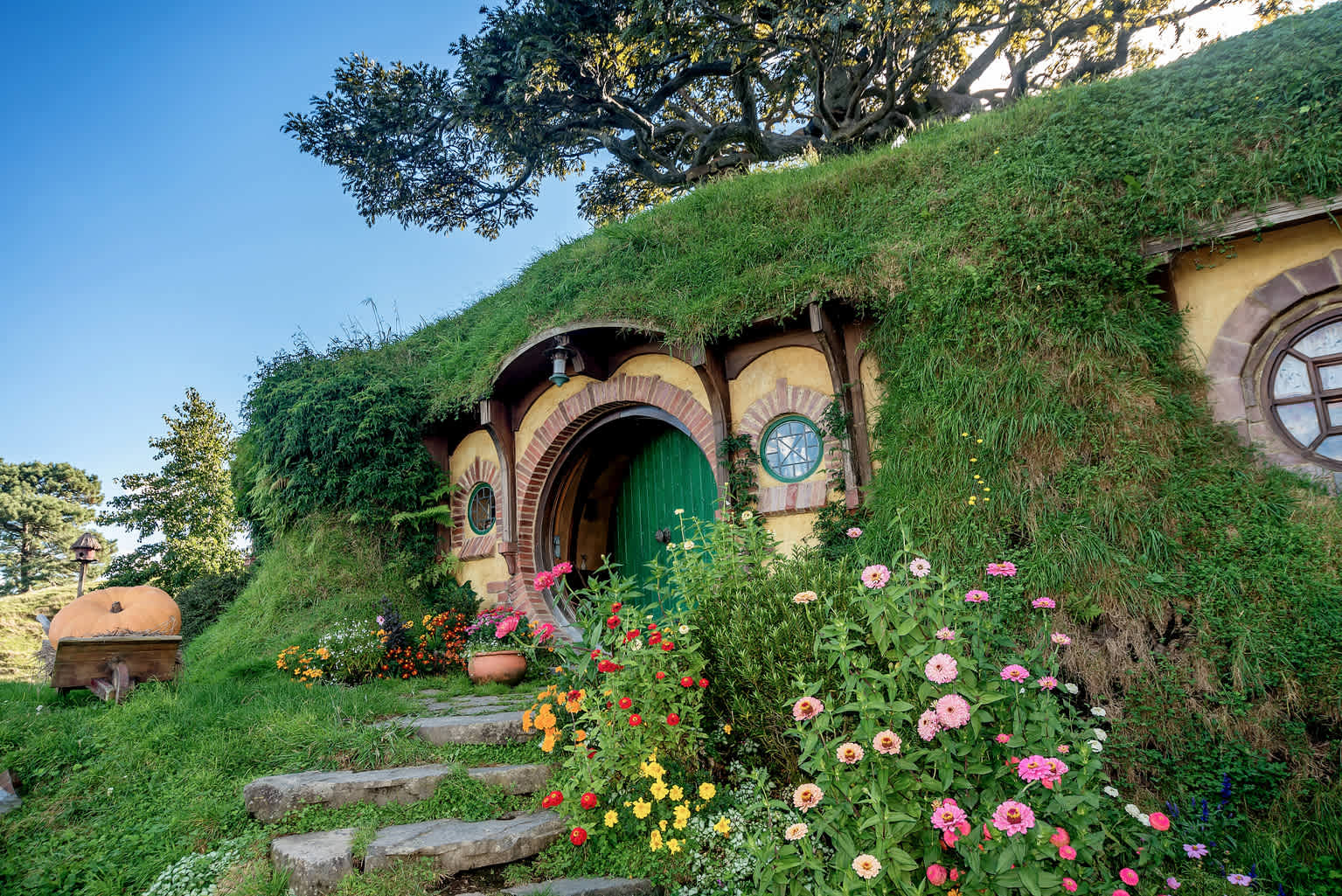 Three Treks for the Elven-kings on their bike trails,
Seven Surlys for the Dwarf-lords avoiding the rocks,
Nine Specialized for Mortal Men seeking spring sales,
One Cervelo for the Dark Lord on his adjustable rock shox
In the Land of TDA where the cycling adventures lie.
One bike mechanic to rule them all, one support vehicle to find them, one Tour Leader to bring them all and in their happiness mind them
In the Land of TDA where the cycling adventures lie.
(With abject apologies to JRR Tolkien)
Did you enjoy Peter Jackson's Lord of the Rings and Hobbit films? I know I did. Well, while cycling through New Zealand you'll understand why the country was chosen as the location for the films set in Middle Earth. Absolutely stunning scenery, from rolling green farmland to spectacular, windswept mountaintops. Rotorua was the setting for the gentle countryside and hobbit holes of the Shire and Hobbiton. Tongariro National Park was perfect for Mordor, home to the Dark Lord, Sauron. Queenstown and nearby Lake Pukaki stood in for Laketown, set below Lonely Mountain, home to Smaug, the fearsome dragon. Te Anau & Milford Sound stood in for Fangorn Forest while Kaitoke Regional Park was the site chosen as Rivendell, home of the elves.
Aspiring hobbits (or orcs) can pedal to the Hobbiton Movie Set where they can enjoy a visit to the Green Dragon Inn. Frodo Baggins regularly visited the inn as did his friends Sam Gamgee, Meriadoc Brandybuck and Peregrin Took. Here cyclists can snack on a beef and ale pie and wash it down with a pint of Frogmorton ginger beer.
2. Haka – Unleash Your Inner Maori
Need to get hyped up for your next ride in New Zealand?  Follow the example of the legendary Kiwi rugby team, the All Blacks, and channel your inner haka. Traditionally a war cry, war dance or challenge in Maori culture, it is used to proclaim strength and prowess in order to intimidate the opposition and to motivate the participant. A haka can include facial contortions such as showing the whites of the eyes and poking out the tongue. Next comes a wide variety of vigorous body actions such as slapping the hands against the body and stomping of the feet, all the while chanting words, a variety of cries and grunts.
So gather together your fellow cyclists and psyche yourselves up for the performance of your lives.
RELATED
TOUR
Trans-Oceania
Pedaling across southeastern Australia, Tasmania, and both islands of New Zealand the multitude of experiences will be hard to fathom: pleasant wine...
 3. Marlborough Sauvignon Blanc – Sip, Sip & Sip Some More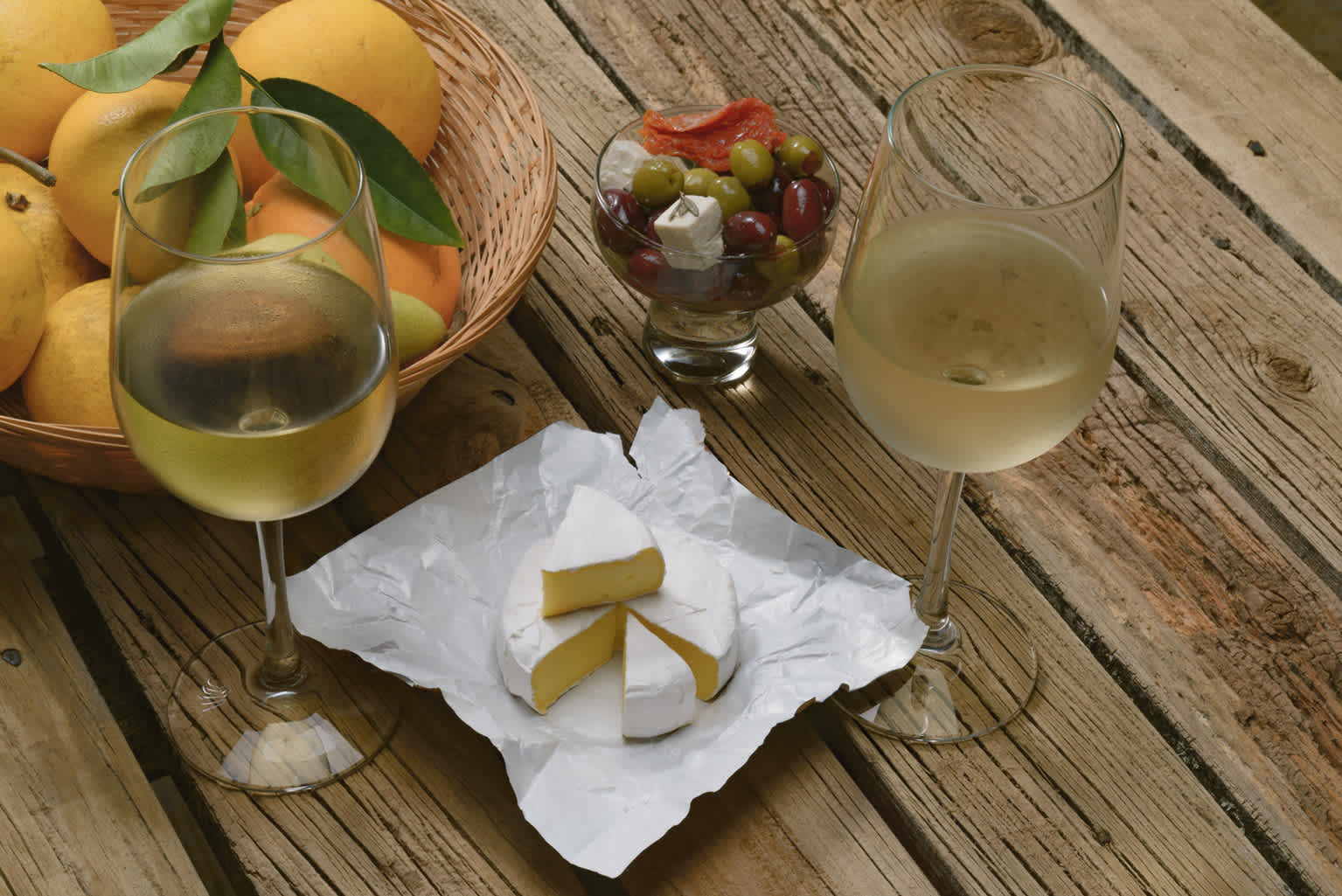 Remember the days before New Zealand Sauvignon Blancs? The nights of guzzling down bottles of sweet white wine (Germany's Black Tower & Canada's very own Baby Duck come to mind)? Unfortunately I do…only too well! I do, however, also remember the first time I tasted a Marlborough Sauvignon Blanc. It was sublime. No wonder the country is famous for this incredible wine (although its Pinot Noirs are now also being noticed). While wine making in New Zealand extends back to colonial times, it was in the 1960's and '70's that events led to the planting of the country's best vineyards. When Britain joined the European Economic Community it forced New Zealand to look for exports other than its traditional meat and dairy products. In addition, vines, which produce best in low moisture and low soil fertility environments, were seen as suitable for areas that had previously been marginal pasture. In 1973 Montana (now Brancott Estate) planted Marlborough's first vineyard and produced its first Sauvignon Blanc in 1979. The rest is history.
After a long day of cycling through the rolling hills of Hawke's Bay, Martinborough, Nelson, the Wairau and Awatere valleys of Marlborough, and Canterbury, riders can settle in to taste one of the world's truly great wines. Mark Oldman in 'Oldman's Guide to Outsmarting Wine' wrote that "New Zealand Sauvignon Blanc is like a child who inherits the best of both parents—exotic aromas found in … the New World and the pungency and limy acidity of an Old World Sauvignon Blanc like Sancerre."
4. Glow Worms – Into The Dark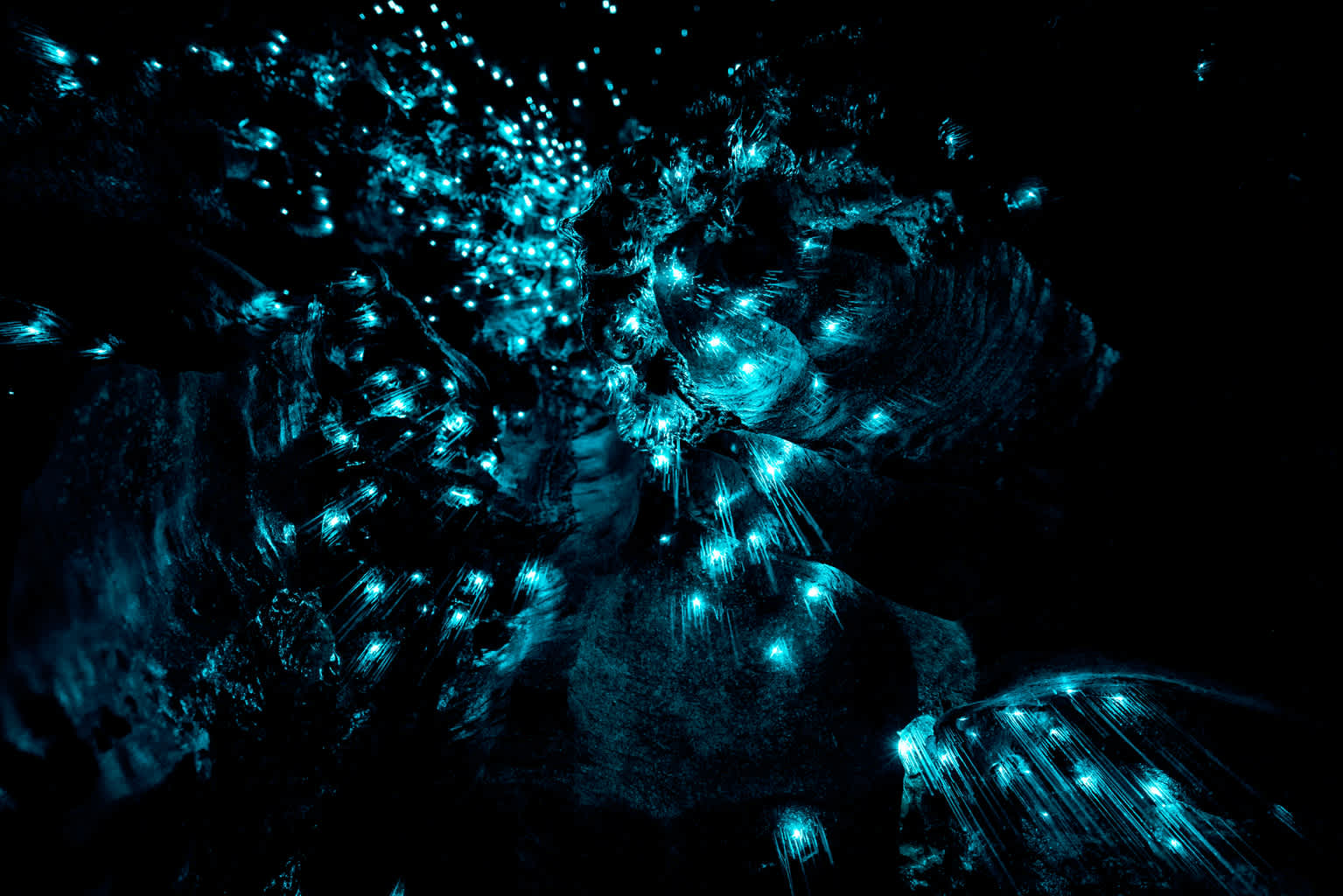 I remember hitchhiking to the Waitomo Caves, set in a tiny village, back in the 1970's. New Zealand was way off the beaten track and a step back in time. Women with young children would stop and give you a ride, pubs and restaurants were closed all day on Sundays and they had this remarkably exotic food item for sale, a lamb burger. I'm pretty sure there were no cycle tourists either. The caves themselves? Well, let's just say it was a magical experience.
Times have changed. According to the New Zealand Government, in 2017 almost 4 million people visited the country which, itself, only has a population of about 5 million. Of those, about 5% or 250,000, did some cycling during their stay. Pubs and restaurants can serve booze until 2am every day and I can get a lamb burger just about anywhere in the world. I'm not sure about the hitchhiking but quietly gliding through the 3 main limestone caves by boat – Glowworm, Ruakuri and Aranui – illuminated by glowing bugs on the ceilings is still simply bewitching.
5. Mud Baths – Get Down & Dirty
New Zealand sits directly on the Ring of Fire, a belt of active volcanoes and tectonic plate boundaries that lines the Pacific Ocean. It extends 40,000 kilometres and includes 452 volcanoes. Not only does this make for some incredible scenery but it creates the optimal conditions for thermal activity including some amazing mud baths. One of the best places to cap off a day of riding is near the North Island town of Rotorua, with its spouting geysers, bubbling mud pools and colourful sinter terraces.
Tourists have been enjoying Rotorua's thermal baths since 1874. There are two types of local mineral water: 'Rachel', which is alkaline, sulphur water, softening the skin and sedative and 'Priest', which is acid free water. They are combined with mud baths to manage rheumatic diseases. The waters are regarded as soothing and sedative, relieving pain and reducing swelling in joints and tissues. That sounds like something any cyclist would appreciate after a challenging ride through New Zealand's endless hills.