Blog
REGISTER NOW
LOGIN
SIGN UP FOR OUR NEWSLETTER
Riding the Long White Cloud
Aotearoa
The usual translation of the Maori name for New Zealand is The Land of the Long White Cloud. This phrase evokes images of endless blue skies, with whisps of white extending into the distance. But, as we would soon be reminded, clouds come in many forms…
The North Island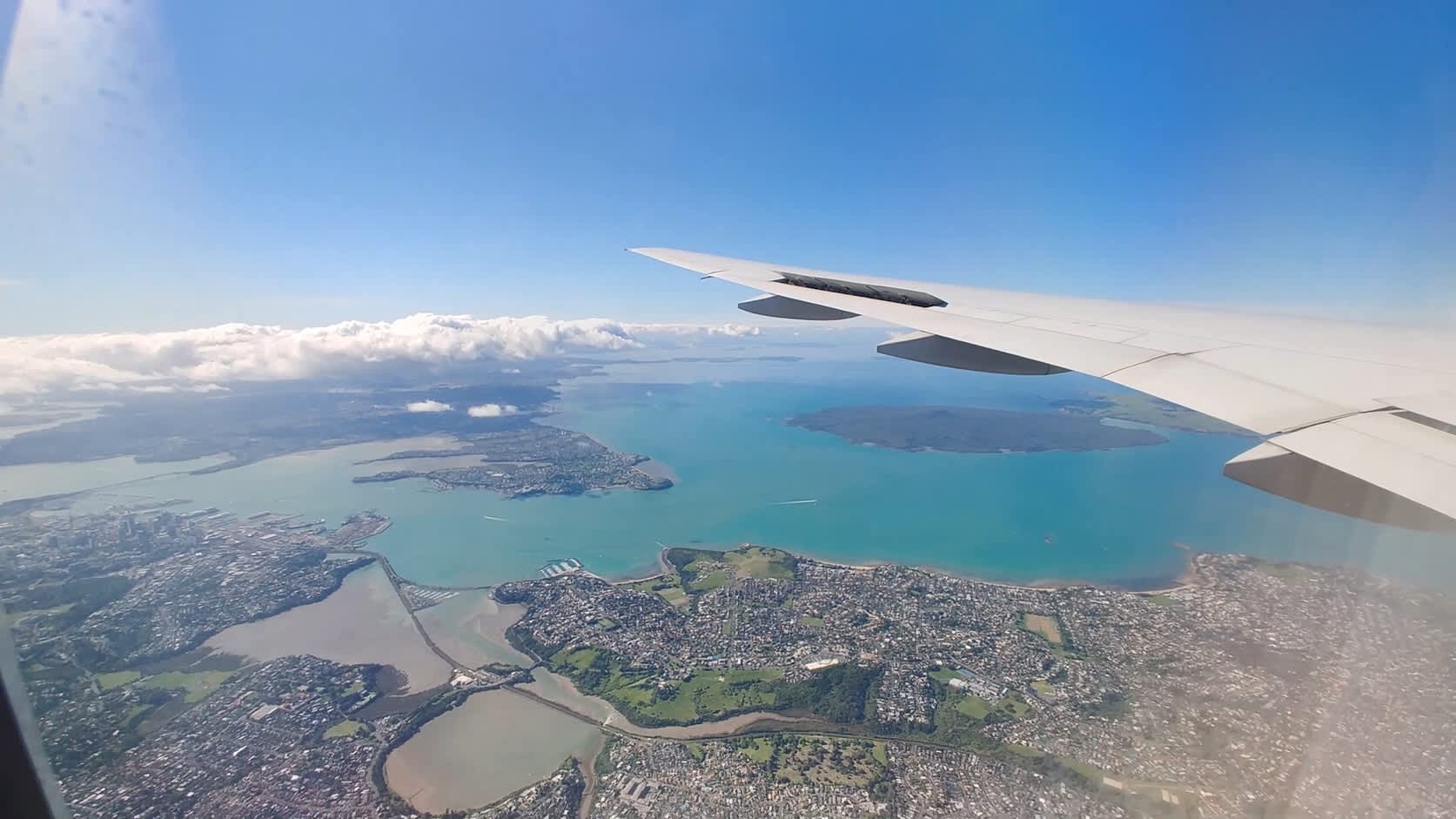 Arriving for the start of a bike tour by plane gives you the unusual opportunity to see the terrain from above. My memory of New Zealand, and what I always hear everyone talk about, is that there are hills and mountains everywhere, and that this meant we would be doing lots of climbing. But from the sky, it looked pretty flat!
Luckily, I didn't get my hopes up, because sure enough, we were climbing pretty much every day! We didn't have many days with big ascent numbers, but the hills are steep. I used my easiest gear for the first time on the entire tour on the ride out of Auckland, and used it again almost every day after that.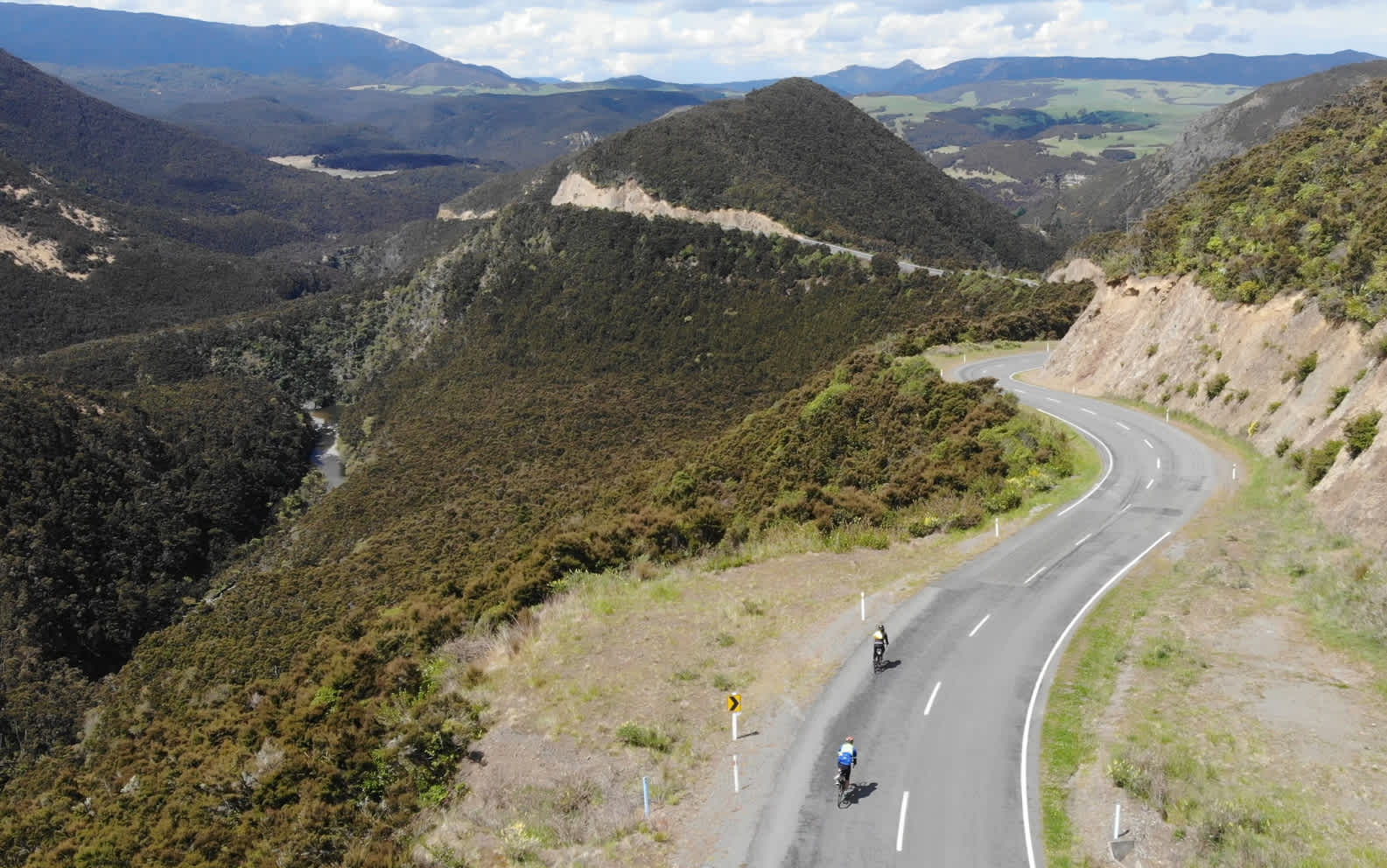 But, as every cyclist knows, what goes up must come down, and we were rewarded with some sweet descents. We were fortunate enough to have dry weather on many of these high speed rides. On one day in particular, a few riders missed the lunch spot because they were descending so fast!
The North Island is full of curiosities, but a few defining elements in particular caught the riders' attention: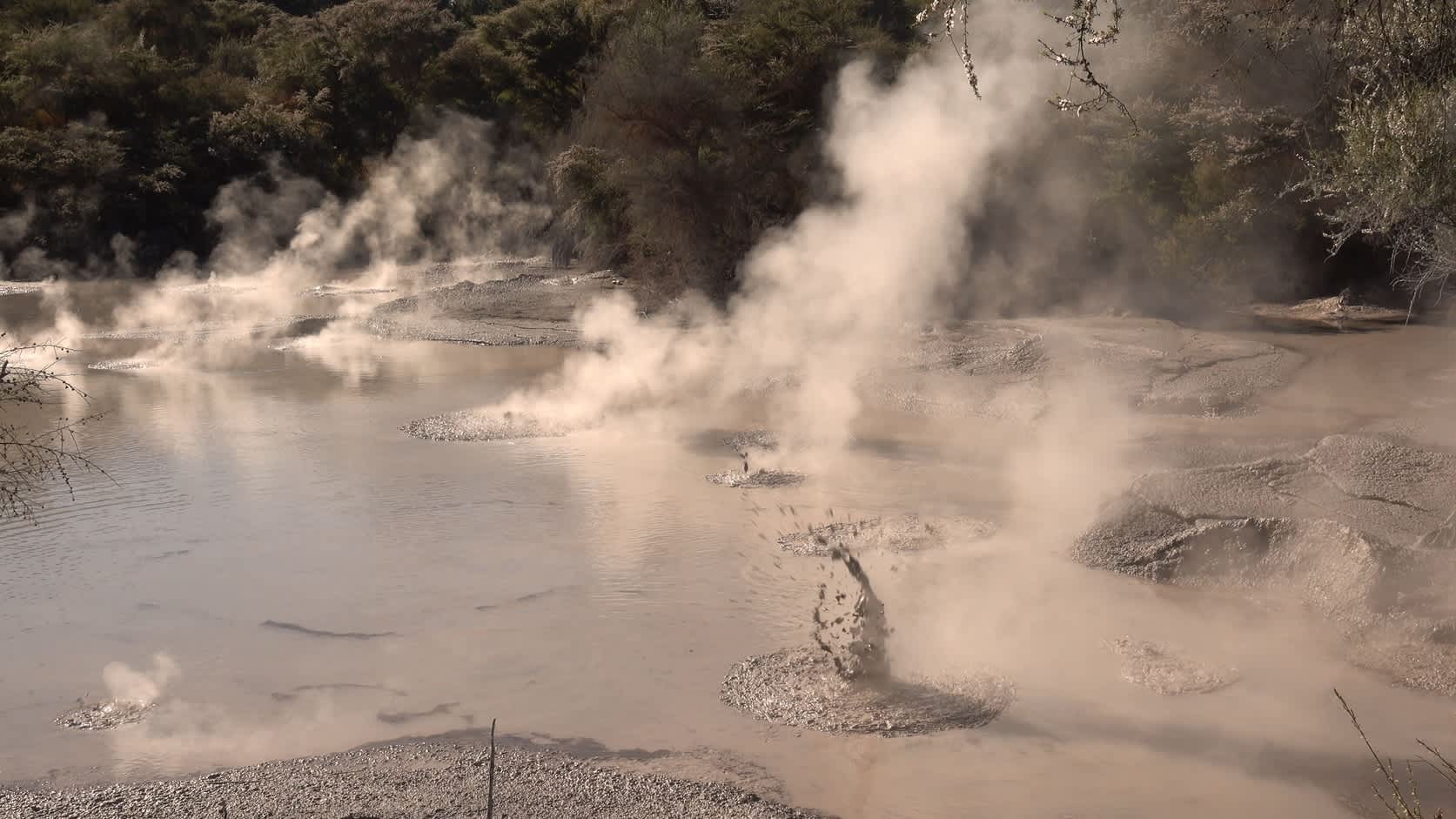 While the whole island is a geothermal hotspot, it was the bizarre and pungent mud pools that had us transfixed (at least until the smell got to us…). The bubbling mud pools are present in a few locations. They are caused by geothermal steam (and sulfur) escaping from the ground below.
One of New Zealand's lesser known attractions is "Taumatawhakatangihangakoauauotamateaturipukakapikimaungahoronukupokaiwhenuakitanatahu", the longest place name in the world. It beats out the next longest place (in Wales) by a whopping 27 letters.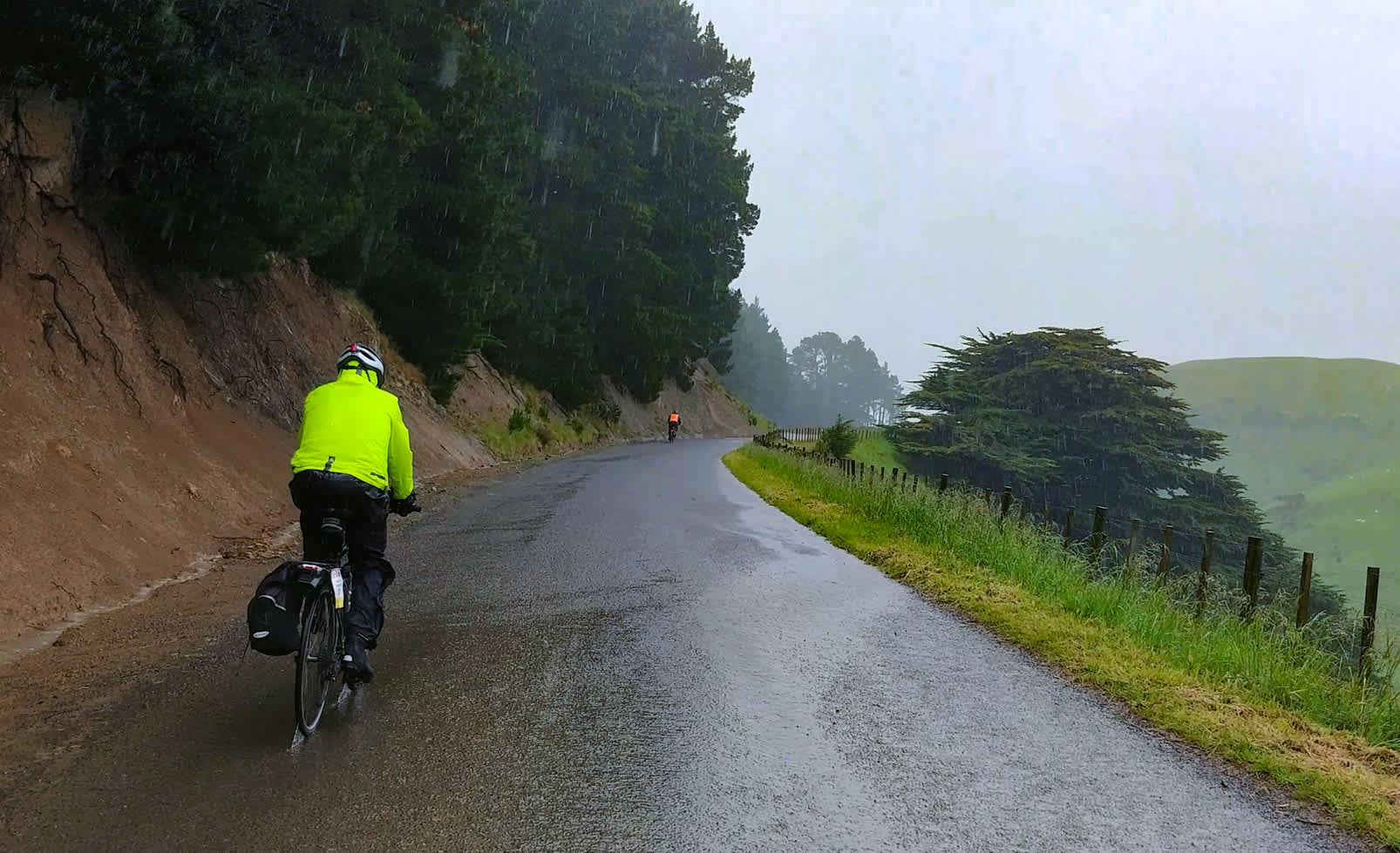 And the last thing that we heard the riders talk about day in and day out, was the rain. Of course, we had all heard that it rains a lot in New Zealand. But nothing can really prepare you for the feeling of riding in rain almost every day! I suppose that long white cloud had to turn dark gray eventually…
South Island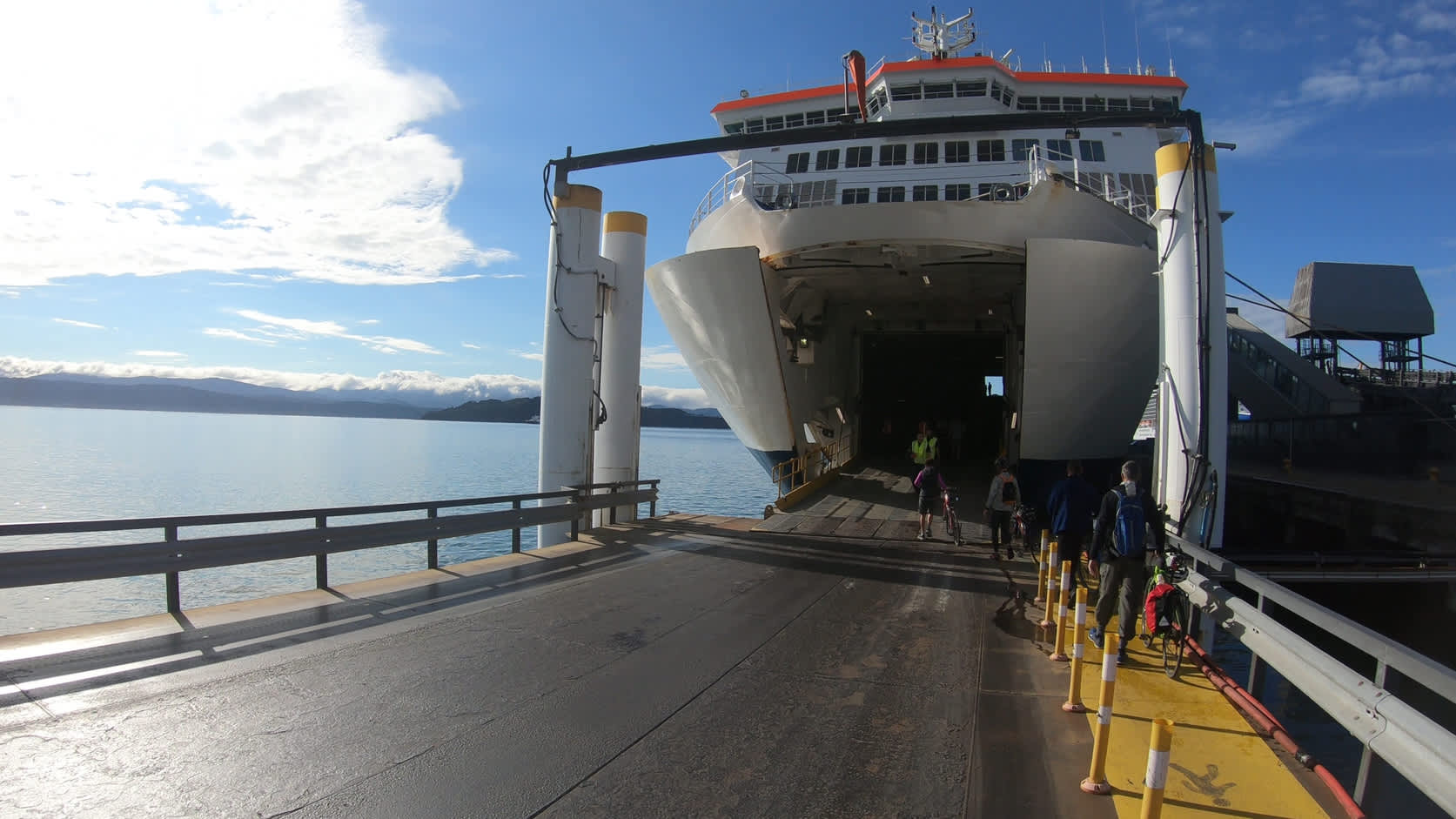 Even before disembarking the massive Interislander Ferry, we were greeted with the New Zealand that I was expecting – the one defined by imposing mountains seemingly rising straight out of the ocean.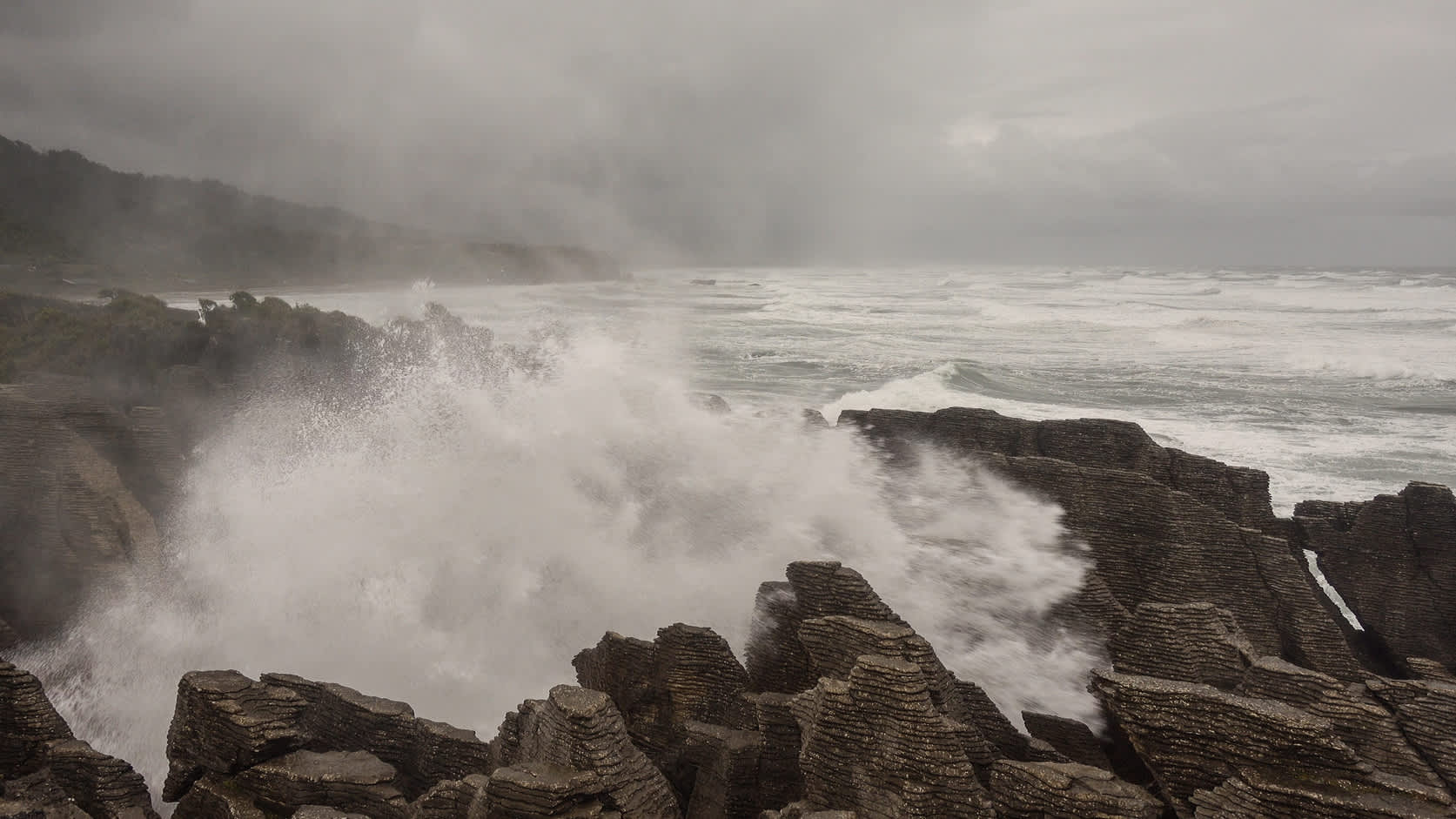 The West Coast region of the country is defined by the sudden meeting of land and sea. One such place is here, the Pancake Rocks, where these mysterious layered formations cause waves to shoot up into the sky.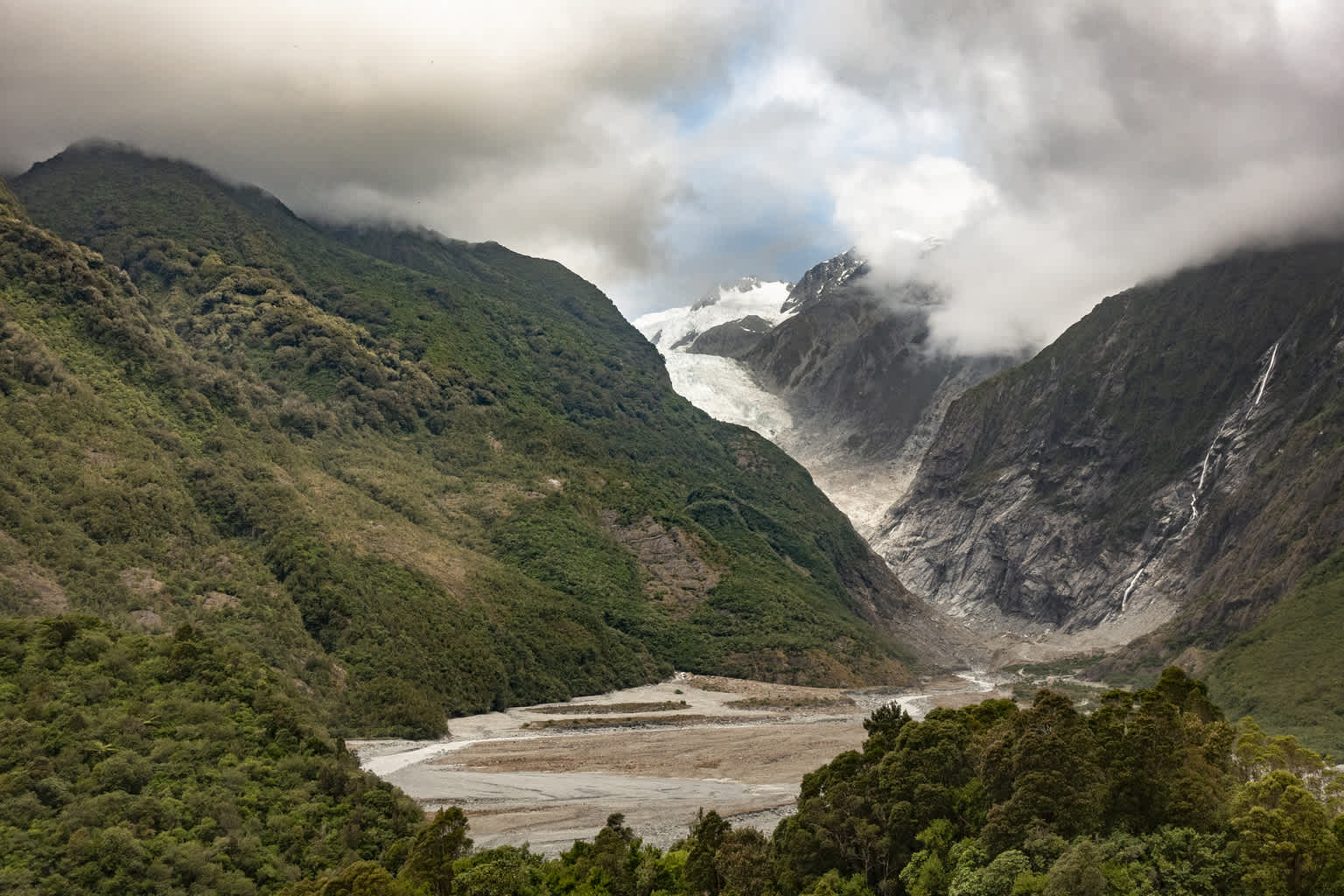 This part of New Zealand is known for its glaciers. While the Franz Josef and Fox glaciers are the most impressive, there are actually over 3,000 of them on the South Island.
[tour tour="trans-oceania"/]
Queenstown

The Trans-Oceania route certainly goes out with a bang. The last two days of the tour each include a mountain pass. First, the Haast Pass, and second, the Crown Range. The latter includes an epic switchback descent into Arrowtown, just 20km before the end of the tour.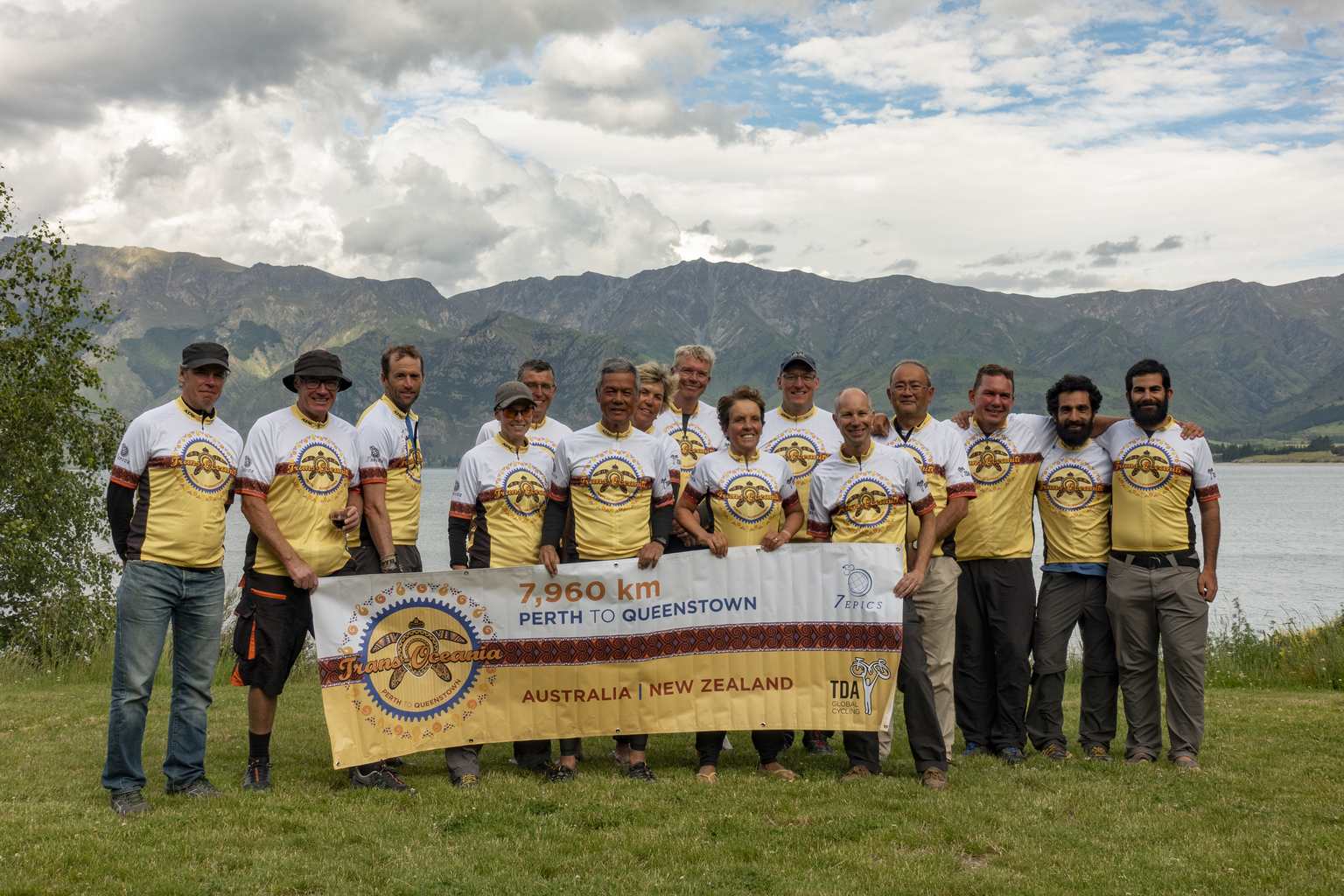 While the Trans-Oceania may not end at the very tip of a continent like many of our other tours, it stops in Queenstown for a reason. Although it is a small town of only 16,000 people, it has for very good reason become one of the world's top destinations for action sports of all kinds. After celebrating at the final dinner, some of those in this photo would go on to mountain bike, jet boat, bungee jump, and even sky dive! Who knows, maybe we will incorporate some of these activities into the tour next time…
top: 25px; height: 0; margin-top: 0px; margin-bottom: 40px; clear: both;">