Blog
REGISTER NOW
LOGIN
SIGN UP FOR OUR NEWSLETTER
UPDATED
December 13, 2018
no comments
UPDATED
December 13, 2018
no comments
Taiwan: 10 Wild & Wacky Reasons To Cycle The Island
Taiwan is known for its great cycling culture and its gorgeous scenery. There are also, however, a number of other, slightly more off the wall, reasons to cycle this island. Let's take a look at 10 of them.
1. Rainbow Family Village, Taichung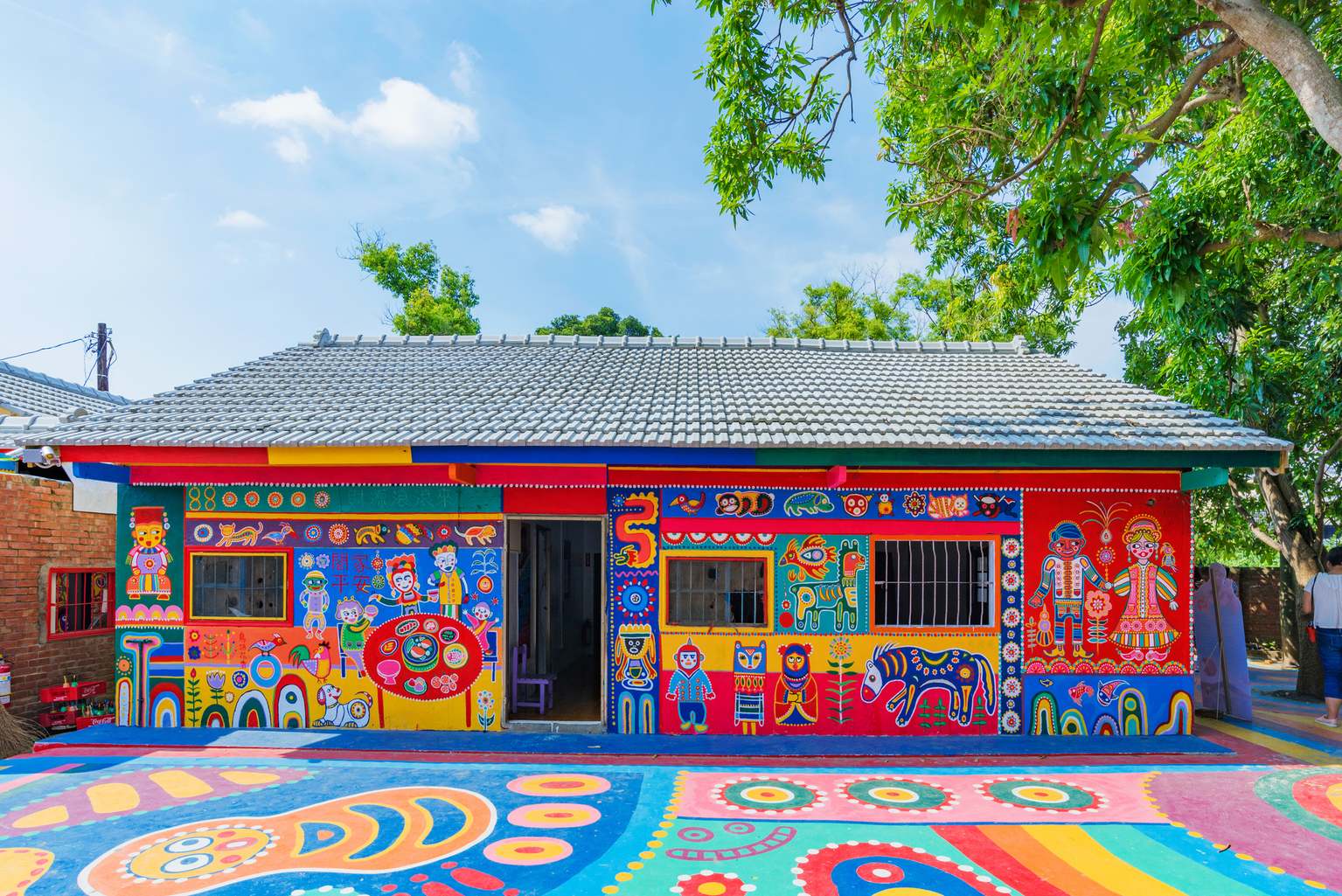 The Nationalist Chinese army retreated to Taiwan after being defeated by Mao-Tse-Tung and the Communists. Here the soldiers were housed in temporary military settlements, some of which became permanent, like the Rainbow Village. Eventually, the residents moved away and developers moved in. Finally, only 87 year-old military veteran, Huang Yung-Fu, and 11 houses were left. Huang, now known as 'Grandpa Rainbow' decided to start painting the remaining buildings. Local university students discovered this work of 'street art' and began a campaign to save Huang's work.
>>Cycle the Taiwan Coastal Loop on the Bamboo Road cycle tour
2. The Dome Of Light, Kaohsiung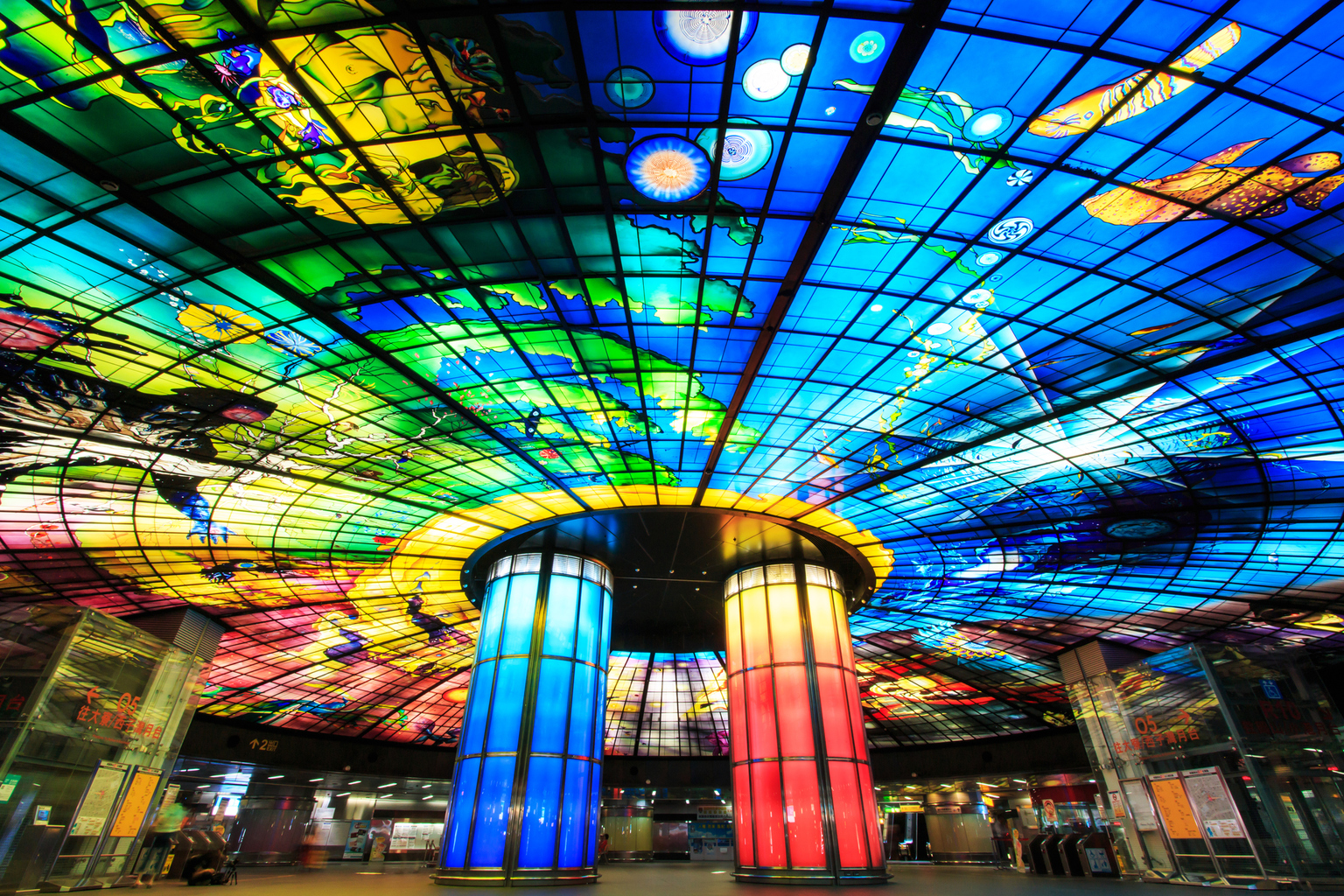 The world's largest glass work of art (30 m high, covers an area of 2,180 square metres with 4,500 glass panels) is located in the Formosa Boulevard MRT station. It took 4 years to complete and tells the story of human life in four chronologically arranged themes: Water: The Womb of Life; Earth: Prosperity and Growth; Light: The Creative Spirit; and Fire: Destruction and Rebirth, with an overall message of love and tolerance. The station itself is also the location of the Formosa incident in 1979, when protests against Taiwan's then one-party state began the process towards democratization. Today, the country is one of the region's most democratic.
3. Modern Toilet Restaurant, Taipei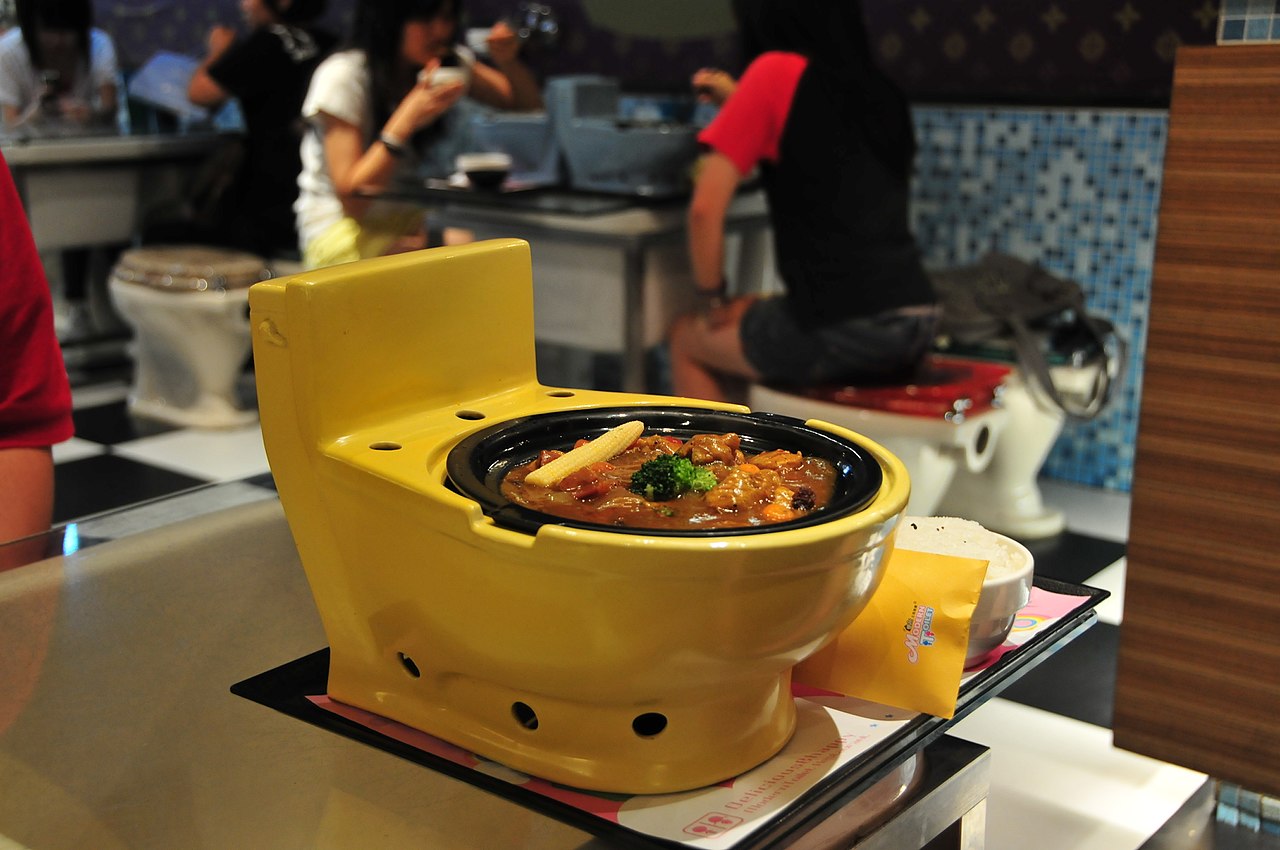 photo credit: riNux on Flickr (CC BY-SA 2.0)
Holy shit! This 'crappy' eatery was inspired by a Japanese cartoon character named Dr. Slump whose favourite past time was "swirling poop on a stick". The walls are decorated with shower heads, while plungers hang from the ceiling along with fæces-shaped lights. Chairs are actual non-functioning toilets, food is served in plastic miniature toilet bowls and drinks arrive in miniature urinals. Sound crazy? Maybe but the company now has 12 restaurants in Taiwan and Hong Kong with future locations planned in Macau and Kuala Lumpur. Mind you, Taiwan also has restaurants that resemble jailhouses and hospitals.
4. The High Heel Church, Chiayi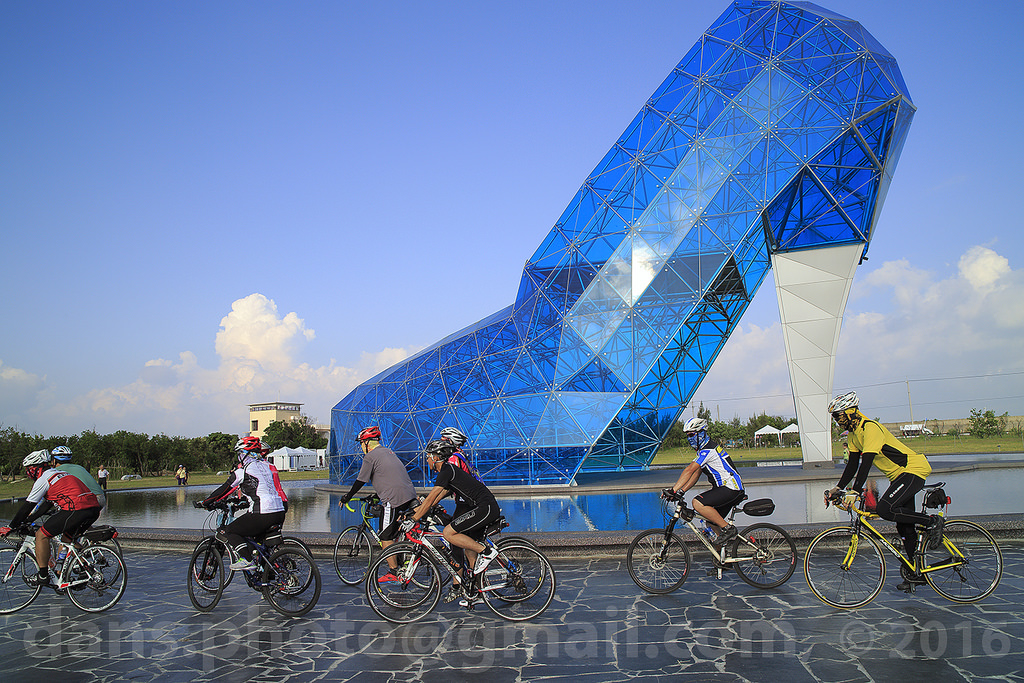 This extraordinary structure, 18m high and constructed of 320 blue-tinted panes set into a metal grid, was constructed to commemorate the blackfoot disease outbreak during the 1950s in Taiwan. Apparently a local girl contracted the disease and had to have the lower portions of her legs amputated, ending her engagement, and resulting in her spending the rest of her days alone and living in a church. Perhaps unsurprisingly, the church has received Guinness World Records certification as the world's largest high-heel shoe-shaped structure. Not everyone loves it. One commentator wrote "What were the authorities thinking when they commission such a hideous-looking building in the area? It's just disrespectful."
>>5 Exciting Changes to the Bamboo Road (including Taiwan)
5. Bei Tou Incinerator Revolving Restaurant, Taipei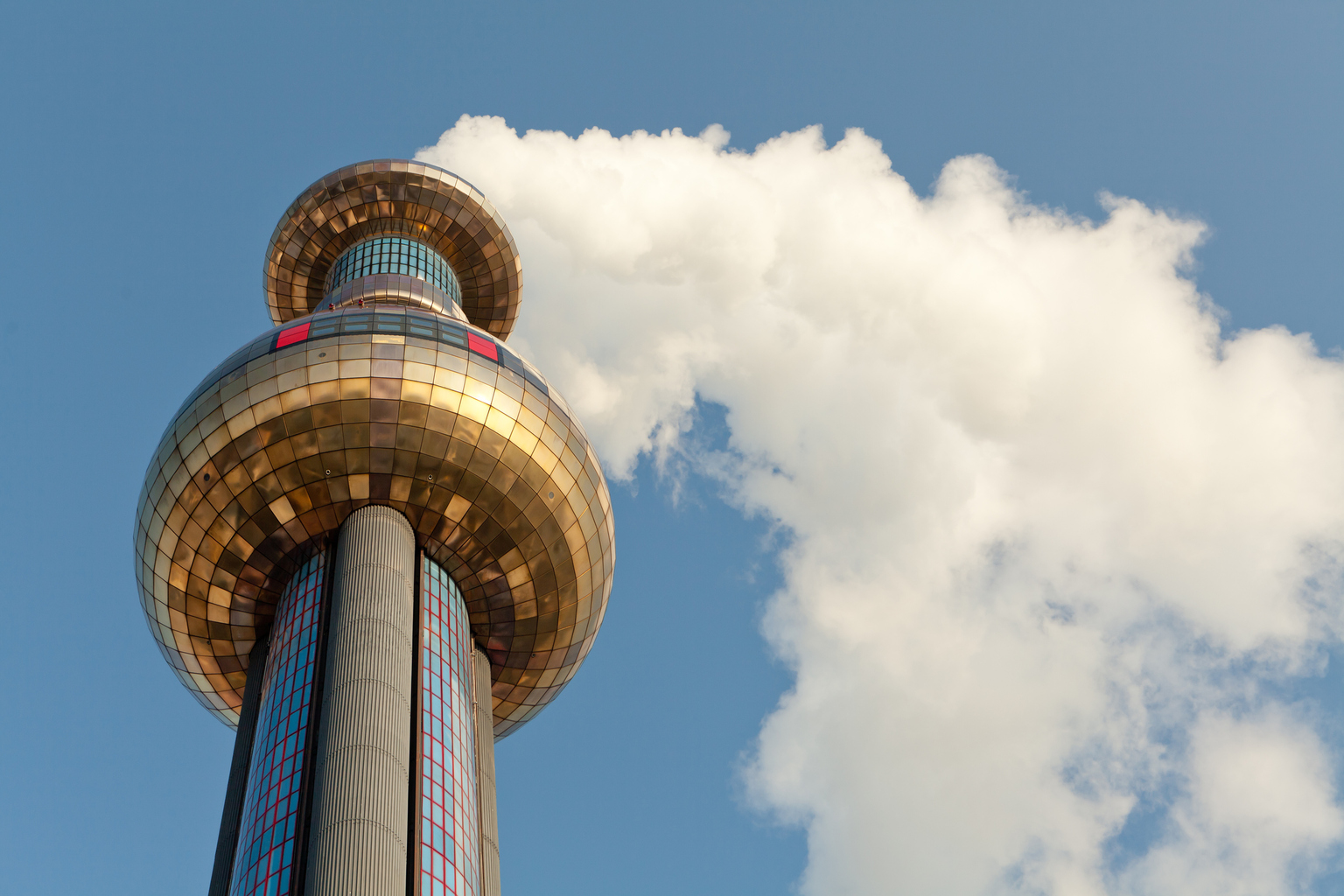 Looking for a romantic restaurant with a great view? Your search is over. Not only can the Bei-Tou Incinerator treat 1,800 tons of garbage from the Taipei area per day, it features a revolving restaurant 120 meters up its 150-meter-tall chimney. It seats 120 guests and is powered by energy from the incinerator. The views over Taipei are sublime and, perhaps fittingly, one of its feature dishes is pigeon.
6. Cartoon King Creative Park, Taichung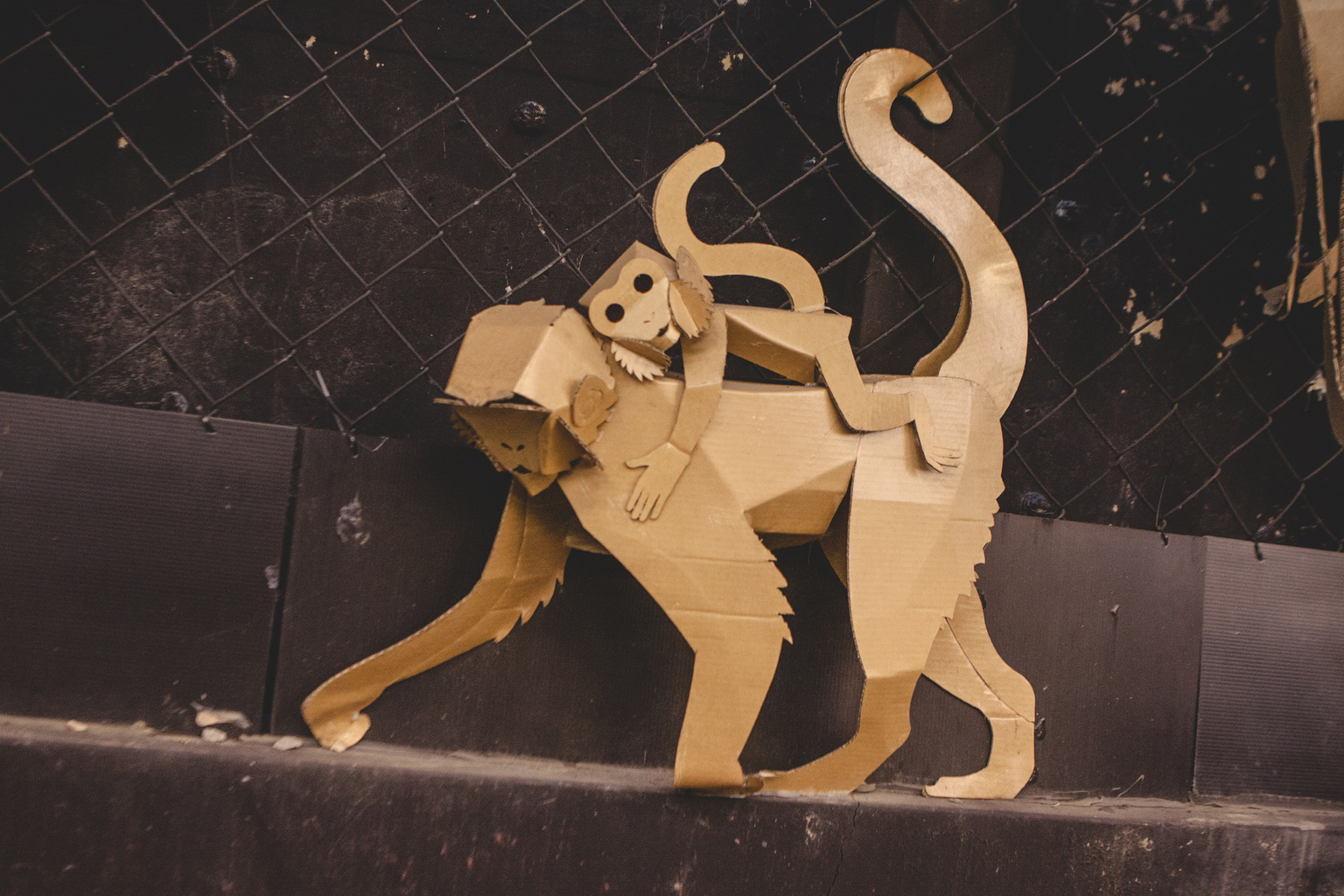 photo credit: by Jirka Matousek on Flickr (CC BY 2.0)
This park features all-cardboard exhibits like the Eiffel Tower, the Leaning Tower of Pisa and Big Ben, all set amongst windmills, sheep, monkeys, giraffes and cardboard trees with paper leaves. Tired of walking? No problem. A working cardboard train runs through the property. Hungry after exploring the cardboard garden? No worries. The park has, of course, a restaurant where the furnishings, decorations and crockery are all made of corrugated cardboard.
7. Houtong Cat Village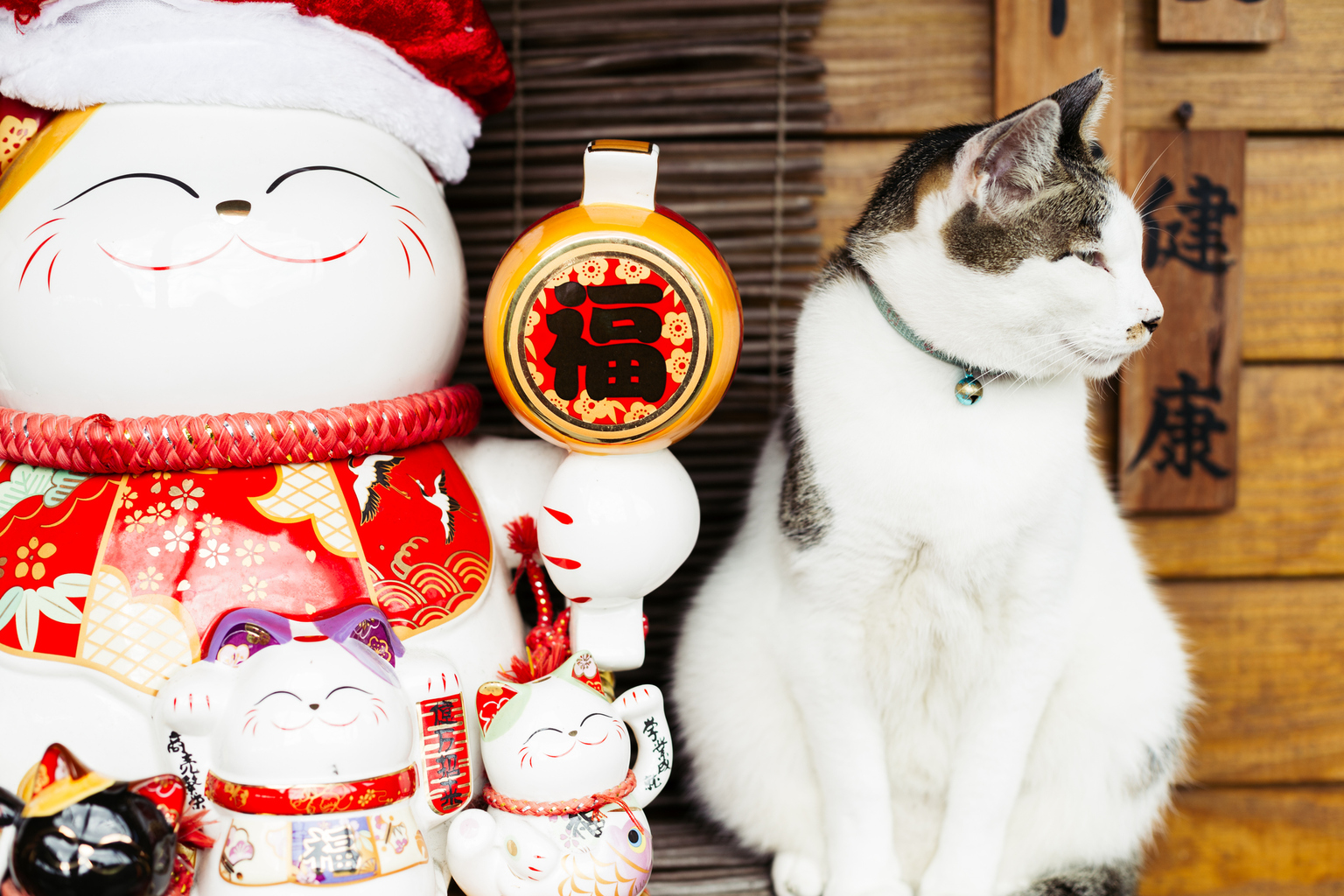 This village was once a prosperous mining town of over 6,000 people but once the coal industry began to decline the population eventually fell to under a hundred. Just another small town facing tough times. However, in 2008  a local cat lover organized volunteers to start offering the cats that had been left behind a better life. Social media was just gaining popularity and by posting photos of the cats online, they garnered an overwhelming response from the country and around the world. Drivers entering the town are now greeted with a sign that reads 'A lot of stray cats here. Drive slowly.' and a special bridge was constructed above the busy railway, to allow safe passage for the cats who now number well over 100. Shops in town are full of all manner of cat related items but it is still the cats themselves that are the main attraction. Meow!
8. Wanli UFO Village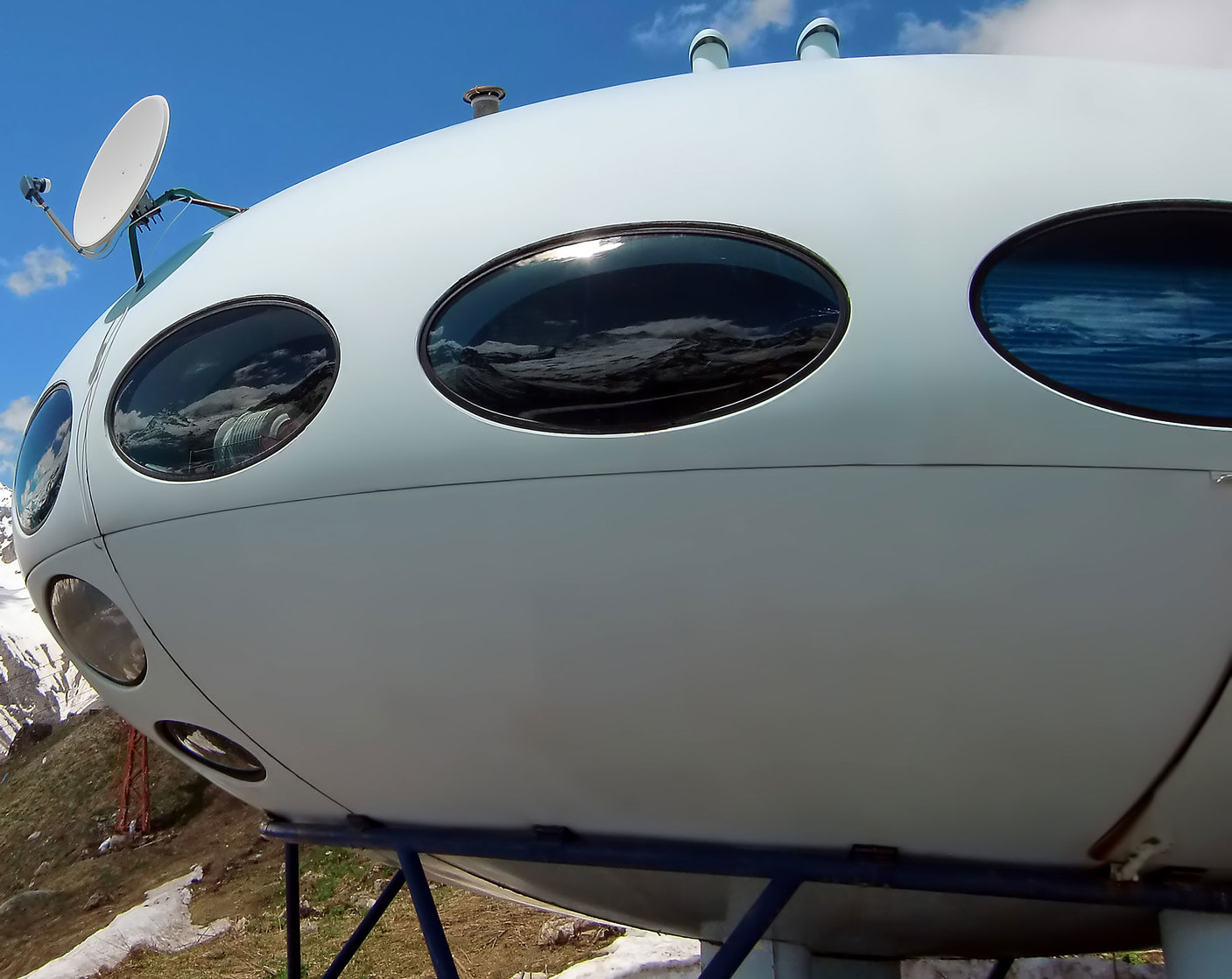 Everything about Wanli is sketchy. What was once a beach resort, designed apparently for US soldiers, lies virtually abandoned. Locally known as the UFO village due to its distinctive Futuro pods (see photo), even its existence is debated with some claiming it has been demolished while others insist it is still there. Legend has it that the area is haunted by evil spirits. That during its construction there were suicides and unexplained accidents. That it was cursed because the remains of Dutch soldiers were dug up to make way for the resort. That a ceremonial Chinese dragon was destroyed. What's the real story? You'll have to pedal over to find out for yourself.
9. Tengfeng Fish Ball Museum, Taipei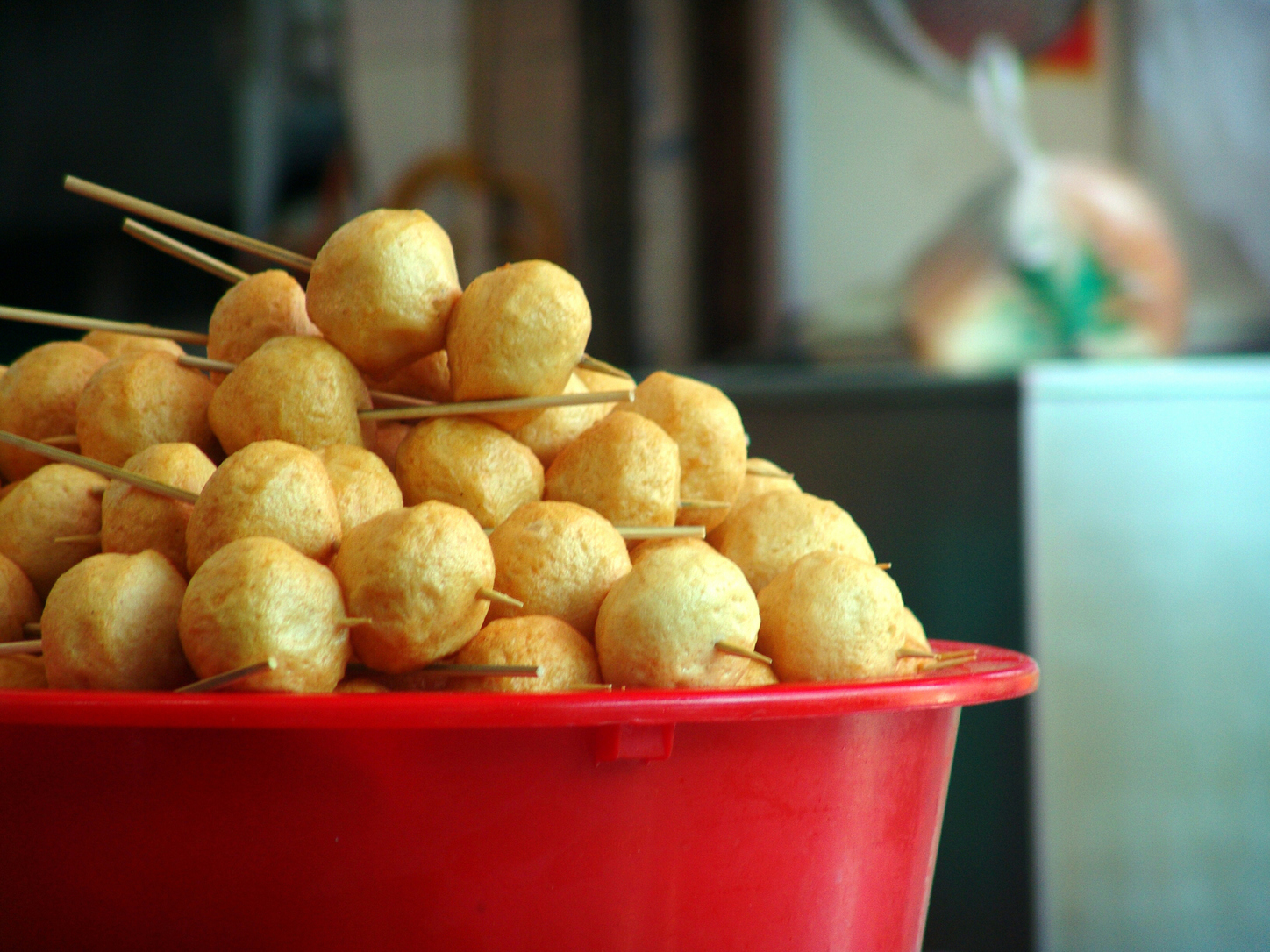 While cycling in Taiwan it is almost inevitable that at some point you will have stopped at a roadside stall for a delicious bowl of fish ball soup. Seriously though, what do you really know about those crispy little balls of goodness? The Weixiang Fish Ball Shop was founded in 1950 and in 2004 they added the Dengfeng Fish Ball Museum in order, one assumes, to answer questions just like that. The balls are actually fish paste mixed together with vegetables and spices. In fact, the museum was created to promote Tamsui's local fishing culture and tradition. Visitors can learn about the secrets of fishing products and even have a chance to roll their own fish balls by hand.
10. Ice Cream Burrito, Night Markets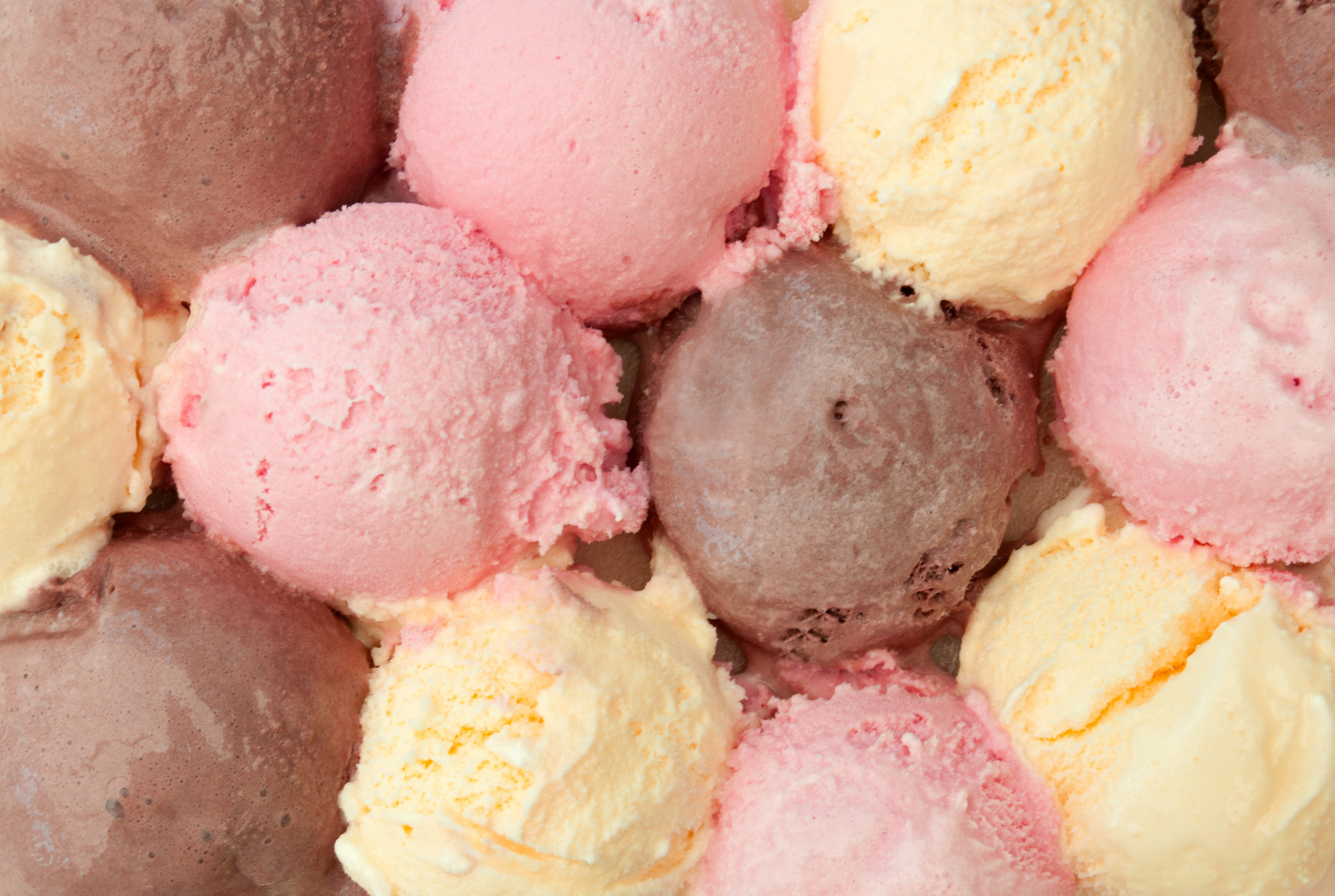 A Taiwan exclusive – Take a flour crepe and cover it in fine pieces of peanut brittle. Add three scoops of ice cream, likely in flavours like pineapple, taro, or peanut. Sprinkle some cilantro and then fold the edges in and roll up the contents into a magical, tasty creation. The combination of flavours and textures achieves a balance of creamy, crunchy, chewy, sweet, herbal, tart and nutty. A perfectly yummy way to celebrate the end to another day of cycling in Taiwan.