Blog
REGISTER NOW
LOGIN
SIGN UP FOR OUR NEWSLETTER
Benefits of Expanding Your Comfort Zone
One of the benefits of having a close encounter with an elephant is that twice a day I have to lie down on the floor to do some stretching and relaxation exercises. Without doing these, I begin to feel discomfort that quickly turns into aches and progressively to pain. So when I start the exercises, I often listen to a radio show that I have been following for decades called Ideas on CBC.
Recently, I tuned to a one hour documentary called "Wrestling with the Stoics: Tips from a Brazilian Jiu Jitsu philosopher". So many people think that, cycling at my age, I must be some kind of stoic. I, however, have very little idea of what the Stoic philosophy is all about, so naturally I decided to listen to the program. The philosopher turned out to be a Canadian PhD philosophy student named Michael Tremblay who is also a world class jiu-jitsu competitor. He has chosen an ancient Greek Stoic philosopher by the name of Epictetus to be his coach or at least his teacher. According to Tremblay, Epictetus (who was born a slave) "says explicitly that philosophy is like wrestling. The wrestler has to use their tools to transform themselves. What you do is get these weights and lift them and exert effort. And that transforms your body and that makes you a better wrestler."
One of the individuals who is interviewed in the program is a philosophy professor, a real modern day Stoic called William B. Irvine. He is also the author of a book called 'A Guide to the Good Life: The Ancient Art of Stoic Joy'.
As a master (senior) competitive rower, Prof. Irvine says that there are two things in competitive rowing which act as kind of an extension of his Stoic practice.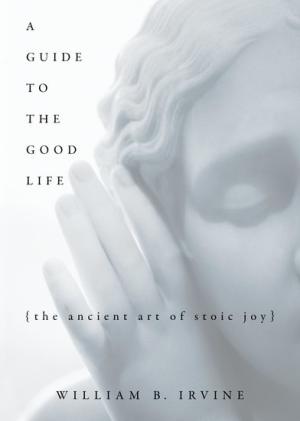 The first is voluntary discomfort, which "is when you go out of your way to do something that you know is going to make you uncomfortable. And why do that, sounds crazy but by doing that you expand your comfort zone and this means that you will on average be more comfortable than are those people who have a very narrow comfort zone."
The second is what he calls Lazy Bill, who "is always trying to seduce me when I'm doing sprints, he reminds me that all I have to do is stop rowing and I'll feel so much better….[it] may look to a casual observer like I'm trying to defeat the other rowers but that's a mistake because they are in fact my teammates in the contest that really counts and that is my battle against Lazy Bill."
He goes on to make the excellent point that success in life is about persistance: "All you have to do is the life equivalent of taking one more stroke in rowing and then take another after that."
Listening to this modern Stoic made me think of a couple of blogs, one I wrote several years ago called Seek Discomfort and another simply called Comfort Zone written by staff member Stephanie Thornton on the 2018 Tour d'Afrique.
If there is one thing that is consistent on our company's tours, it is that we all sooner or later need to face the limits of our comfort zone. And God knows that there is a Lazy Henry sitting on my shoulders continuously telling me to just give it up. We the riders also know that you cross a continent on a bike one pedal push at a time.

Lying on the floor I thought back to Irvine's book, and remembered a blog I wrote called 'Are Long Distance Cyclists the top 1% if Happiness?' My synapses now making all kind of connections and what came to mind was a recent article in Quartz Magazine which quotes the 2002 Nobel Prize winner Daniel Kahneman that most people don't really want to be happy.
This of course explains why most people I meet tell me that they could never come and join one of our cross-continental tours. I suppose they simply do not want to be happy and satisfied. They are simply not interested in expanding their comfort zone.