Blog
REGISTER NOW
LOGIN
SIGN UP FOR OUR NEWSLETTER
Introducing the 2020 South American Epic
The word epic is so overused these days that it has begun to lose its meaning. So what do you do when your company creates a bicycle expedition like no other in the world? A tour that covers 13,405 km (8,330 miles), is almost half a year long (167 days to be exact), and goes through six countries from the top of South America all the way to the bottom?
Well, you can create a video that tries to convey the scope of the tour. Unfortunately, in today's world, our attention spans are minuscule – a word which just happens to be the antonym of 'epic'. And so you are left with only about 90 seconds before losing the viewer's attention – assuming that you don't have any cats or dogs in the video.
With those instructions, our intrepid office video makers Micah and Shanny came up with this. So, without further ado, I present to you the 2020 South American Epic.
One last comment – rumour has it that one of the best remedies to a short attention span is to go on a very long bicycle tour!
RELATED
TOUR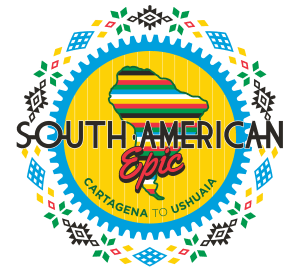 South American Epic
This challenging expedition offers you the best opportunity to explore the vastness and diversity of South America by bike. In keeping with the TDA...