Blog
REGISTER NOW
LOGIN
SIGN UP FOR OUR NEWSLETTER
Finding My Legs In Madagascar
British cyclist Linda Du rode the 2019 Magical Madagascar Cycling Tour last month and sends us this report.
I signed up for the tour, a six-week cycling trip in Madagascar, nearly a year in advance of its May 2019 start date. I had never done anything like it, although I did cycle almost daily as a commuter in my university town. I reasoned with myself that signing up for the tour was a commitment device that would motivate me into getting fit that year, but procrastination got the better of me. In the fall, my excuse was that it was nearly a year in advance, and who needed to start training that early? In the winter, I reasoned that the harsh East Coast winter was simply unsafe for longer training rides, although that didn't stop me from continuing to cycle between classes nearly every day. By the time spring came around, I was busy with exams, but not too busy to jet off to Europe for a conference, or to take the train to New York for party weekends every other week. In short, I was putting of the training that I knew I should be doing to be prepared for such an expedition. I only started training a month in advance, after denial turned into panic, and I signed up to work with a personal trainer over five hour-long sessions and completed a 40-mile bicycle ride for charity in my city.
That 40-mile (64 km) stretch was the longest I had ever spent on a bicycle in a day. I had seen the daily distances we would cover during the tour were just under 100 kilometres a day over 28 riding days. I had also seen that on the second riding day, we would cover 128 kilometers, which was twice as long as my previous record. "I'll get fit after the first week or two of riding", I told myself. The tour started exactly a week after the date of my graduation from my MBA program, and my panic about not quite knowing what I was doing dissipated during the whirlwind of packing up my life. I embarked on an odyssey of flights from New York, to Dubai, to Johannesburg, to Antananarivo and finally to Toliara where a shuttle took me to our starting hotel in Ifaty, the starting point for the tour. By that time, I had resigned to being unfit and unprepared for the cycling that was yet to come. And unprepared I was.
RELATED
TOUR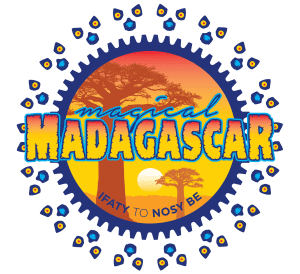 Magical Madagascar
Madagascar is a land of incredible vistas, diverse landscapes, humid rainforests, high plateaus, dry deciduous forests, endless savannah, secluded...
That first stretch of cycling was a short and scenic three days, ending up in Isalo National Park, the Grand Canyon of Madagascar. By the second stretch I was starting to regret my decision not to learn to use clip-in cycling shoes before I departed. My initial reasoning was that Mark Zuckerberg had broken his arm because he forgot to unclip. He went to Harvard and started Facebook, so evidently he was far smarter than me, and thus, I had no chance. This made hills much more difficult for me, or so I'm told. By the third stretch I was starting to feel exhausted and on more than one occasion was so slow in getting back to camp that the tour leader was on the brink of sending a vehicle out to rescue me. The last day of the first section, the day that we arrived back in Tana, was one of those days and I was the last to arrive 11 minutes before the designated cut-off time.
I'm not sure what exactly happened in Tana, but the two rest days, fantastic food and five hours spent relaxing and being massaged in an upscale spa seemed to work their magic on me. From Tana up until Nosy Be, my pace picked up significantly. I was no longer one of the last to arrive into camp, often I was one of the first. The cycling felt easier and even with my running trainers I was able to manage most of the uphills that I would have winced at during the first section. Eventually I completed the entire cycle, and at dinner on our penultimate evening of cycling I was given an unofficial award of "most improved rider". What I'm most proud of though, is that I attained the goal I set myself of completing "Every effing Inch" (EFI) of the ride, be it fast or slow, over sand or tarmac. For me, the Magical Madagascar tour was about physical and mental empowerment and achieving things with my body that were almost unbelievable to me before I began cycling. And the most magical part for me was flying back from Nosy Be back to Tana, looking down and thinking "I did that, and then some, on just my two legs and two wheels".