Blog
REGISTER NOW
LOGIN
SIGN UP FOR OUR NEWSLETTER
The Arteries of Modern Day Living: Roads and the Madagascar Experience
Ethan Weil is the Content Creator on the 2023 Magical Madagascar Cycling Tour. He sends this report from the country's capital, Antananarivo.
Roads are the arteries of modern day living. Whether they are taken for work or recreation, roads have been used for centuries to connect people to one another, increasing commerce, spreading knowledge, developing relationships, and creating experiences. They provide easy access for what otherwise could be a cumbersome journey, trailblazing through rough terrain. Nowadays we may forget the importance of roads as they are a such an accepted part of our everyday lives and we expect them to be well maintained. Roads as the arteries of life are more accurately reflected through the lives of the people in Madagascar.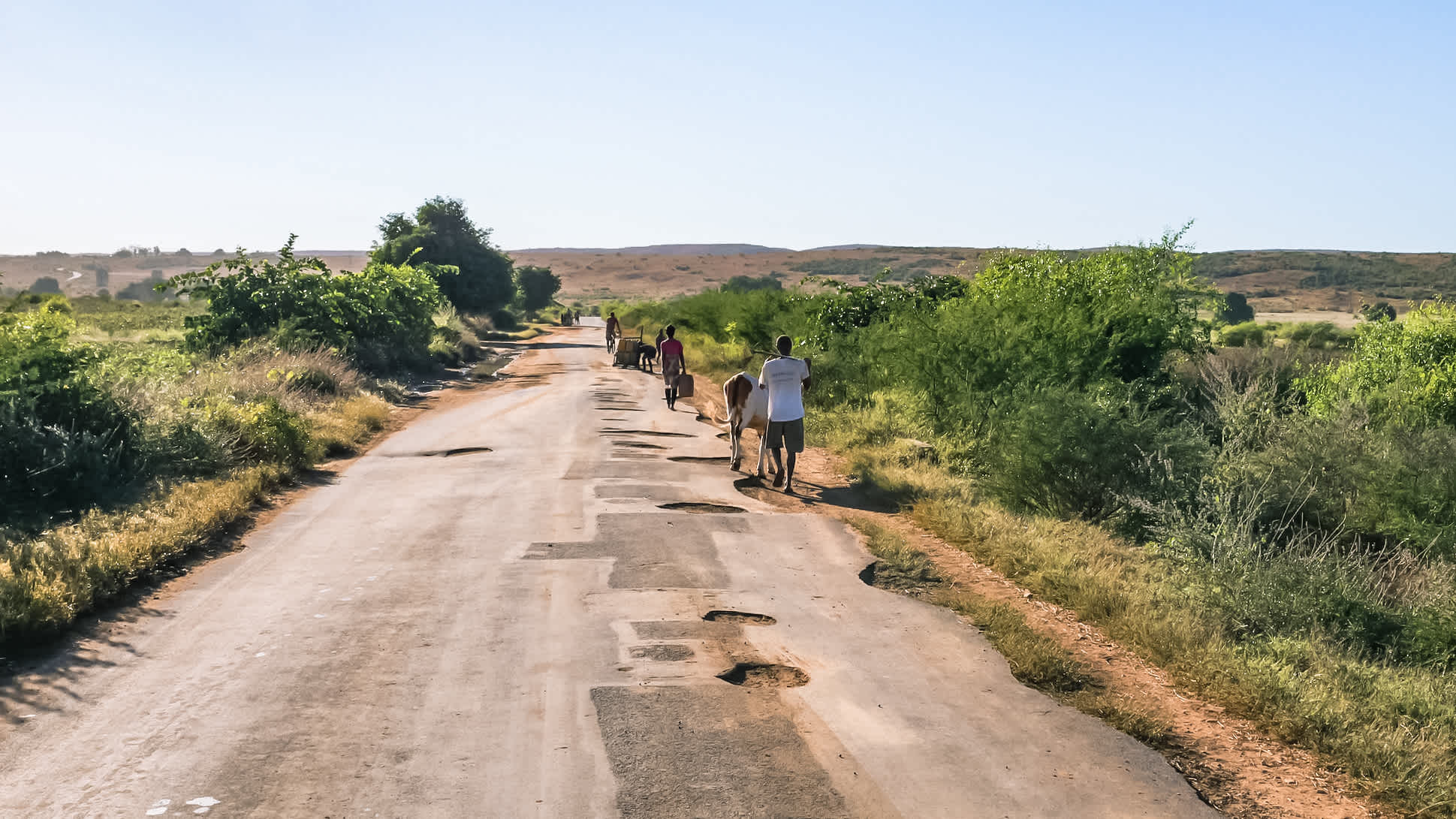 When one considers Madagascar, one tends to think about lemurs, baobabs, and the diverse biodiversity that the country contains. Yet, as the 4th largest island in the world, it's also home to over 20 million people and 18 tribes. Spread out throughout the island, they are all connected through the country's roads. Natural barriers that once divided people, such as rivers and mountains, are now accessible due to the construction of roads.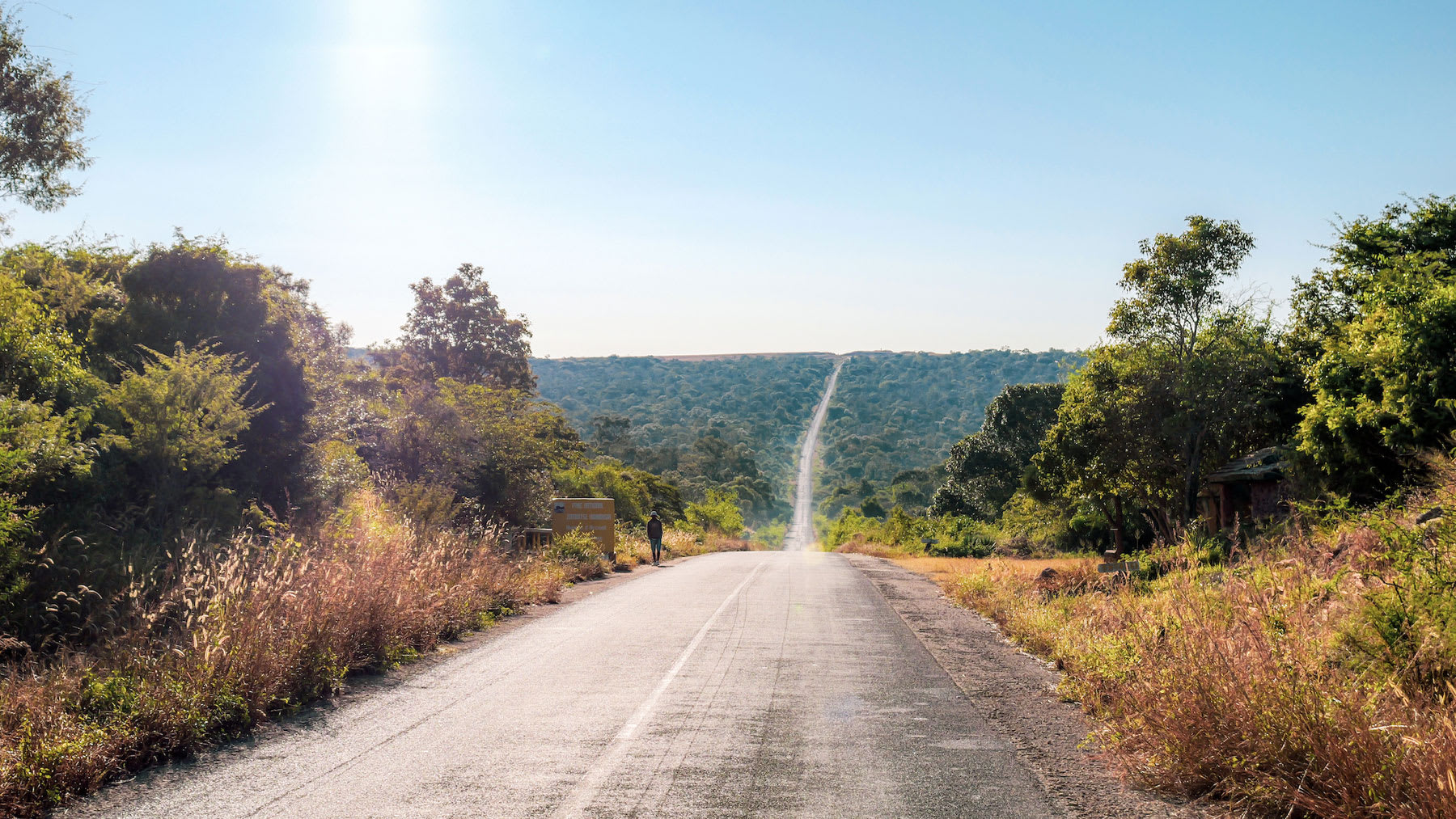 While traveling here, one will notice that commerce happens along the roads all over the country. Sun-drying seeds of all kinds, including wild pepper, lie on the edges of the road as you cycle past. Bags of coal are sold off the sides of the road and are used as a means to cook in homes. Also present are fruit stands, little rice cake bakeries, bike shops and much more! But the elephant in the room, one that all cyclists and travellers who come to Madagascar can't fail to notice, are the potholes. Not just a few. At times their sheer number can be an added challenge to the weather, the elevation gain and the descents. They provide, not only an extra bit of adventure, but they make one appreciate things when good roads finally appear.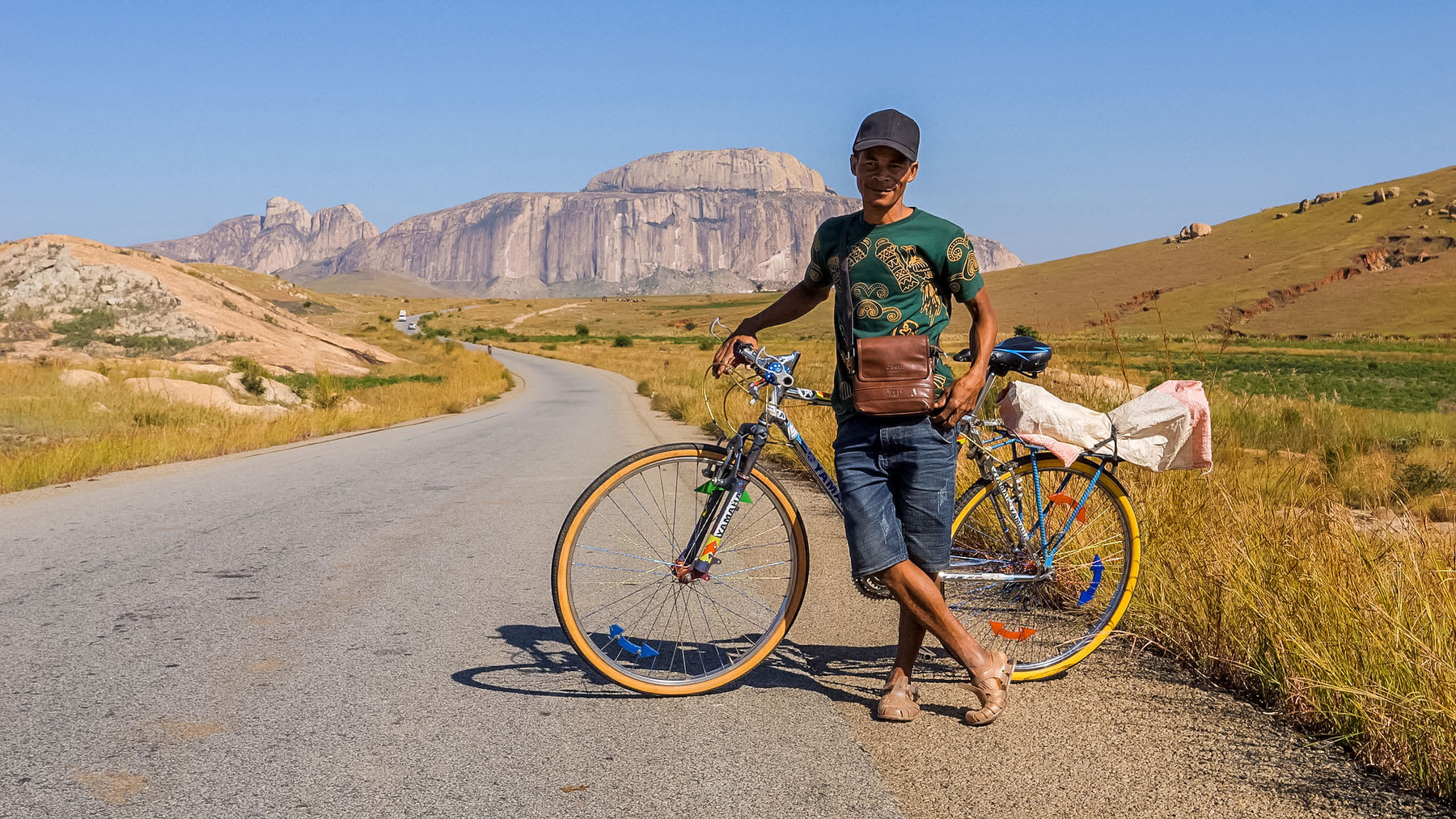 Life on the roads in Madagascar makes for an incredible viewing experience by bicycle. Many cyclists will pass locals who are also cycling for transportation but also as a means to carry cargo. David Dennis, a rider on tour for Magical Madagascar 2023, had this to say, "It was quite funny today we had a local cyclist whose biking past us on this big hill, and we aren't slow by any means, he's using an old bike, pedalling in flip flops and has one hand on the handle while he's smoking a cigarette with the other." Beyond the locals cycling alongside or past you, there are zebu carts to avoid, chameleons racing across the road, kids and students walking to school in the early morning and home in late afternoon, and a wide array of buses, vans and cars. Yes, it can be challenging on these roads sometimes, but the rewards of what one can experience is truly spectacular.
RELATED
TOUR
Magical Madagascar
Madagascar, the world's 4th largest island, is certainly a world unto itself and is often referred to as the '8th Continent'. Geographically...