Blog
REGISTER NOW
LOGIN
SIGN UP FOR OUR NEWSLETTER
A Lesson On North America Through The Geographer's Lens
The riders on the 2019 North American Epic have just completed their 14,515km journey from north to south, the Arctic Ocean to the Panama Canal, through 9 countries over 5.5 months!! The longest TDA journey to date. Here is the last blog from their incredible adventure.
The North American Epic traverses through just about every landscape imaginable – from the arctic tundra, to alpine forests, mountains, desert, coastline, jungle, even a couple notable cities. To most, the moving landscape is an enthralling visual roller coaster through the world, but there is a lot to learn from these diverse ecosystems that go beyond their physical beauty. And there is no one better to take us through the land of monuments than our full-tour rider and a long-time geography teacher, Debbie.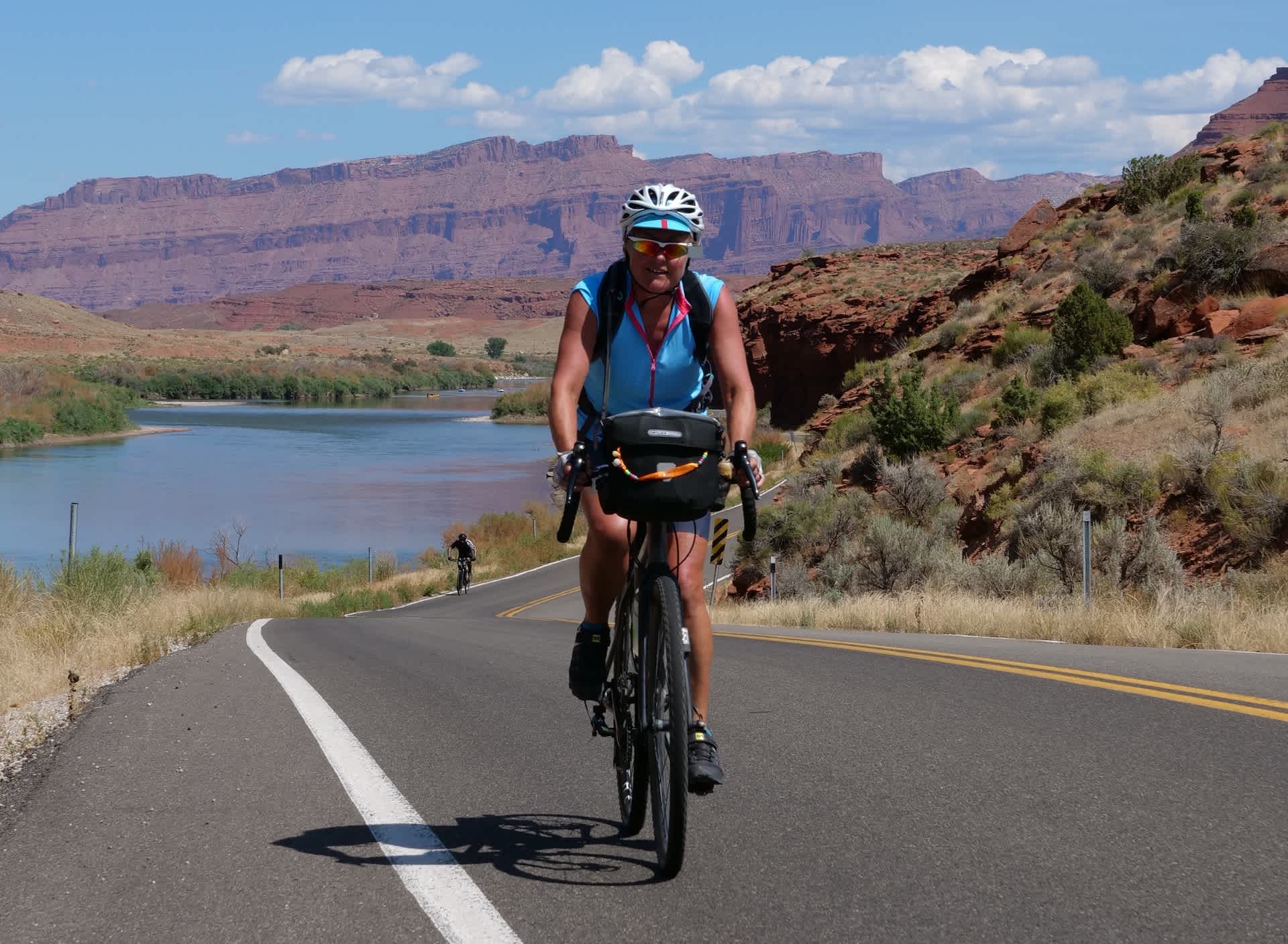 (Debbie's words updated and extended December 18, 2019)
Debbie:
"I taught high school geography for 33 years, and I chose to come on this trip rather than any other trip because I wanted to be a part of a changing landscape. I wanted to see the ecosystems that varied from Northern latitudes through to tropical latitudes, and whether that was changing terrain, or vegetation, or climate, I wanted to be a part of it. And that's exactly what I've done."
"In a way, this trip has been just like riding through a textbook. For example, in theory, the tundra has permafrost and pingos with summer bogs carpeted in low grasses and mosses with a few stunted trees.  But 'in the flesh', I was surprised at the number of flowering plants. As we moved south the conifers became larger… but as we climbed higher their size reduced again due to the effects of altitude. The link between latitude, climate and vegetation became apparent again as we cycled into the desert and then the tropics."
"I have taught about ecosystems, some of the geology of North America and plate tectonics for years and had many pictures of desert canyons (such as Antelope Canyon) on my classroom wall, so being able to travel through them, at bicycle pace or visit them on a rest day was an unforgettable experience."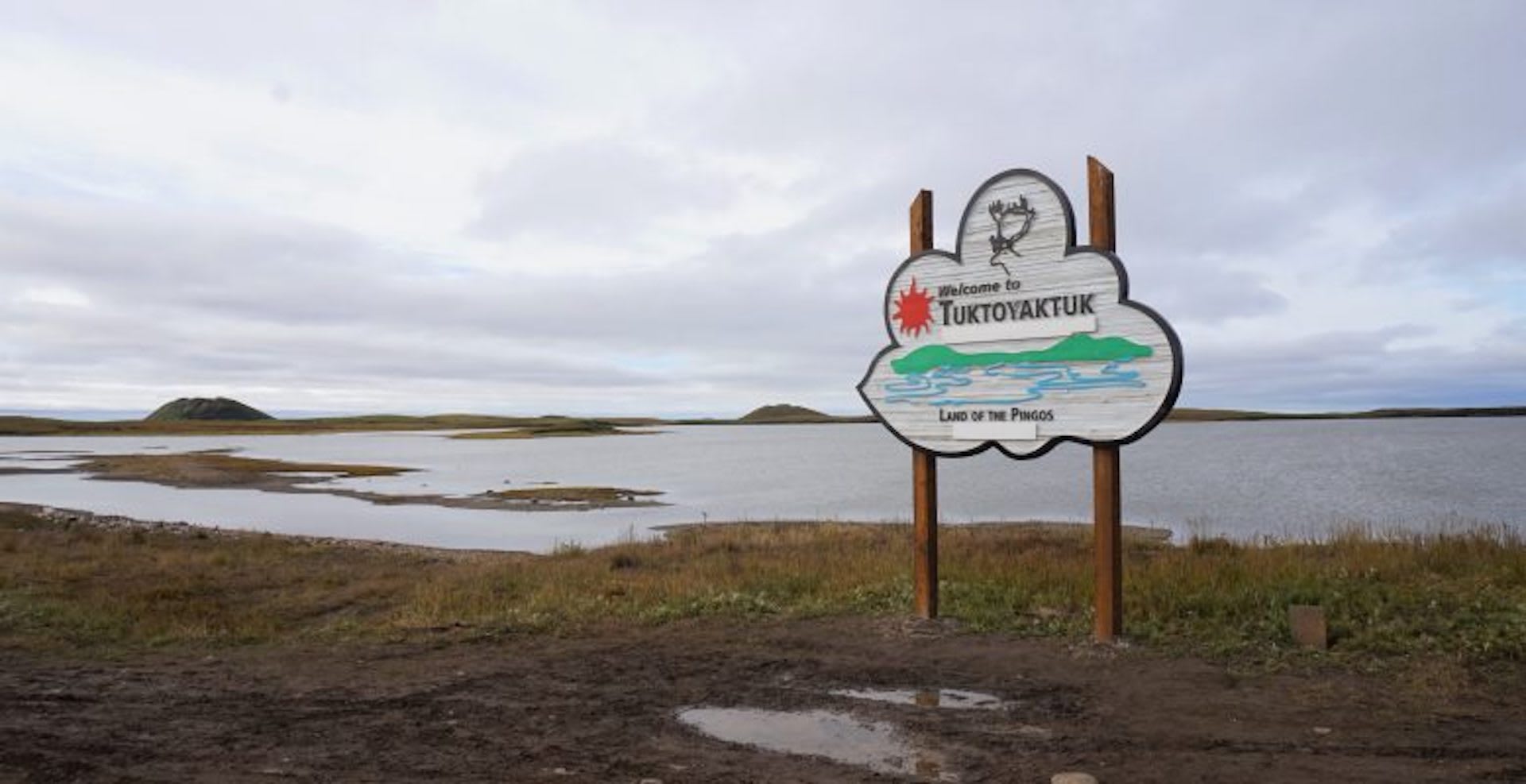 "Seeing the pingos at the Arctic Ocean was the perfect start to the trip because they are such unique geographical figures. A pingo, for those unfamiliar, is a small hill that is filled in with an ice lens. Over time, the ice lens will melt and the pingo collapses. They say that if it collapses enough to become a depression rather than a hill, then it becomes an ognip, (which is, of course, "pingo" backwards, as that is exactly what it becomes). The Tuktoyaktuk region has the 2nd largest number of pingos on the planet (second to Siberia), and can only be found in the tundra, so needless to say it was an incredible pleasure to experience them."
"The rocky desert landscapes of the southwestern United States were my next favourite, where the rocks show the changes in geological time of what's happened to the landscape. I remember going down the Colorado River, it was the first time we'd started seeing canyons and red sandstone on either side of us. It's a bit like cycling back in time, because as you cycle deeper into a canyon, you see the history of the landscape based on where the rock is exposed in different layers and at different stages."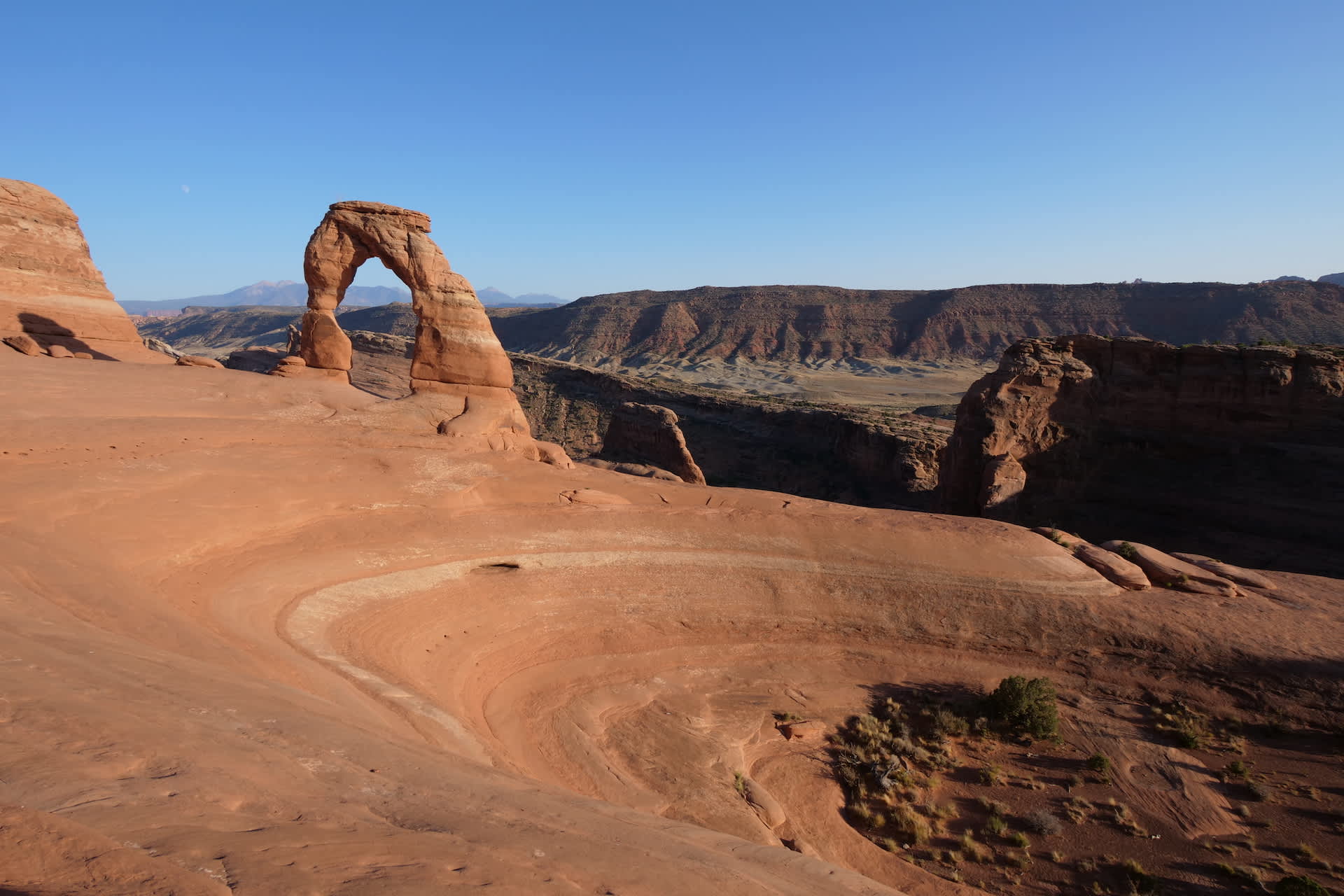 "It shows that those areas had at one point or another been submerged underwater, and seas had formed across them. Then the seas retreated, and maybe rivers or swampland had crossed them and changed the rocks. For example, going down into Flaming Gorge (which lies across the Wyoming/Utah border), they had small plaques alluding to the various rock layers and their history, as well as evidence of dinosaur tracks. It is always so intriguing to me to see the vast history hidden within the landscape itself that tells a story far older than anything within our human existence. And that continued to amaze me through my various side trips along the tour to places like Arches National Park, Dead Horse Canyon, and Antelope Canyon."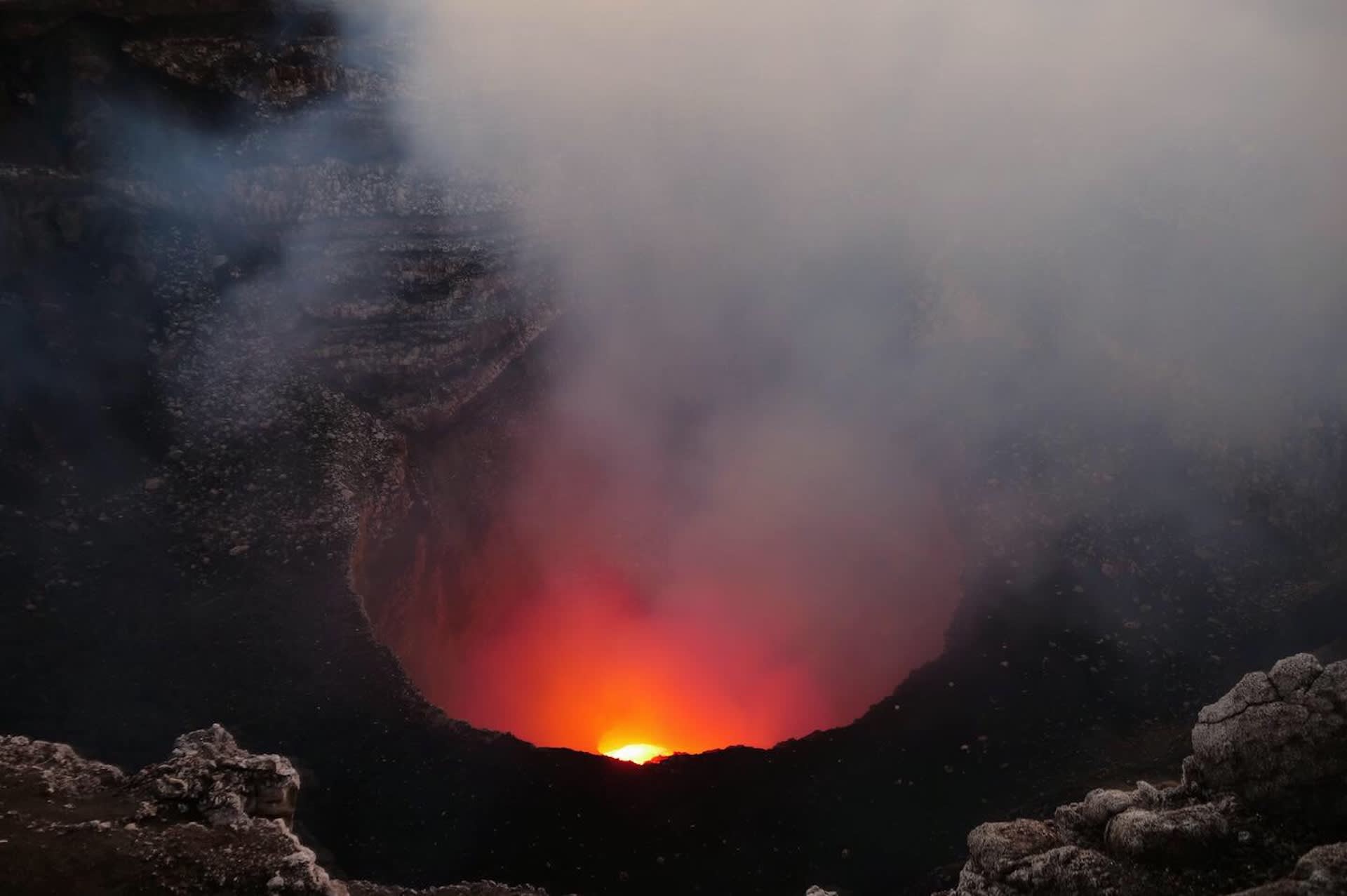 "Another surprise was just how mountainous Central America was; I was less surprised (though delighted!) to see current evidence of tectonic activity, as a couple of the volcanoes were active and we were woken by an earthquake in Guatemala."
"And lastly, the volcanoes. Who gets to go on a trip and see a multitude of volcanoes just gently erupting as you pass them? Nothing deadly, just harmless plumes of smoke in the air, reminding us that these giant ruptures in the Earth are alive with powerful forces of gas, ash and lava. I hadn't really prepared myself to be seeing volcano after volcano after volcano; I swear they spanned almost the entire landscape south of Mexico!"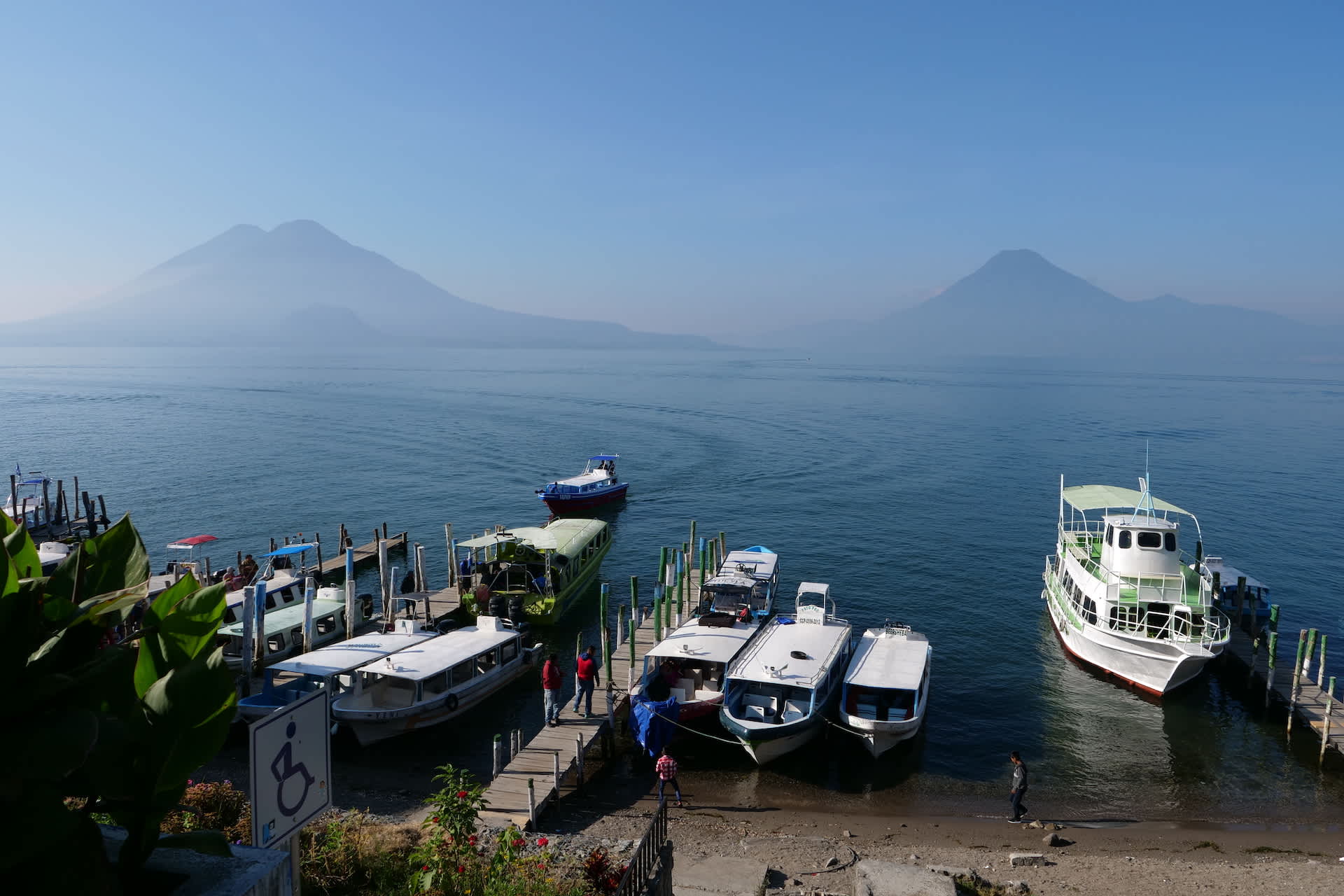 "Having been in something of a perpetual summer since July, going back to the UK in December will be a shock to the system. In January, I'm going back to my former school to talk to some of the students there about my experiences. One of the main messages I will have for them is to get out and experience the immense variety of landscapes and life that the planet contains. Maybe then, some will be more willing to do what it takes to look after it for future generations as well as gaining a better understanding of different ways of life. They can see, too, how communities from the Arctic to the Tropics are experiencing the real effects of our changing climate…. the melting Arctic sea-ice, the increased frequency of forest fires or tropical storms means communities are having to try to mitigate, change or adapt at a rapid pace. Seeing it by bicycle is the most eco-friendly and rewarding way to do it!"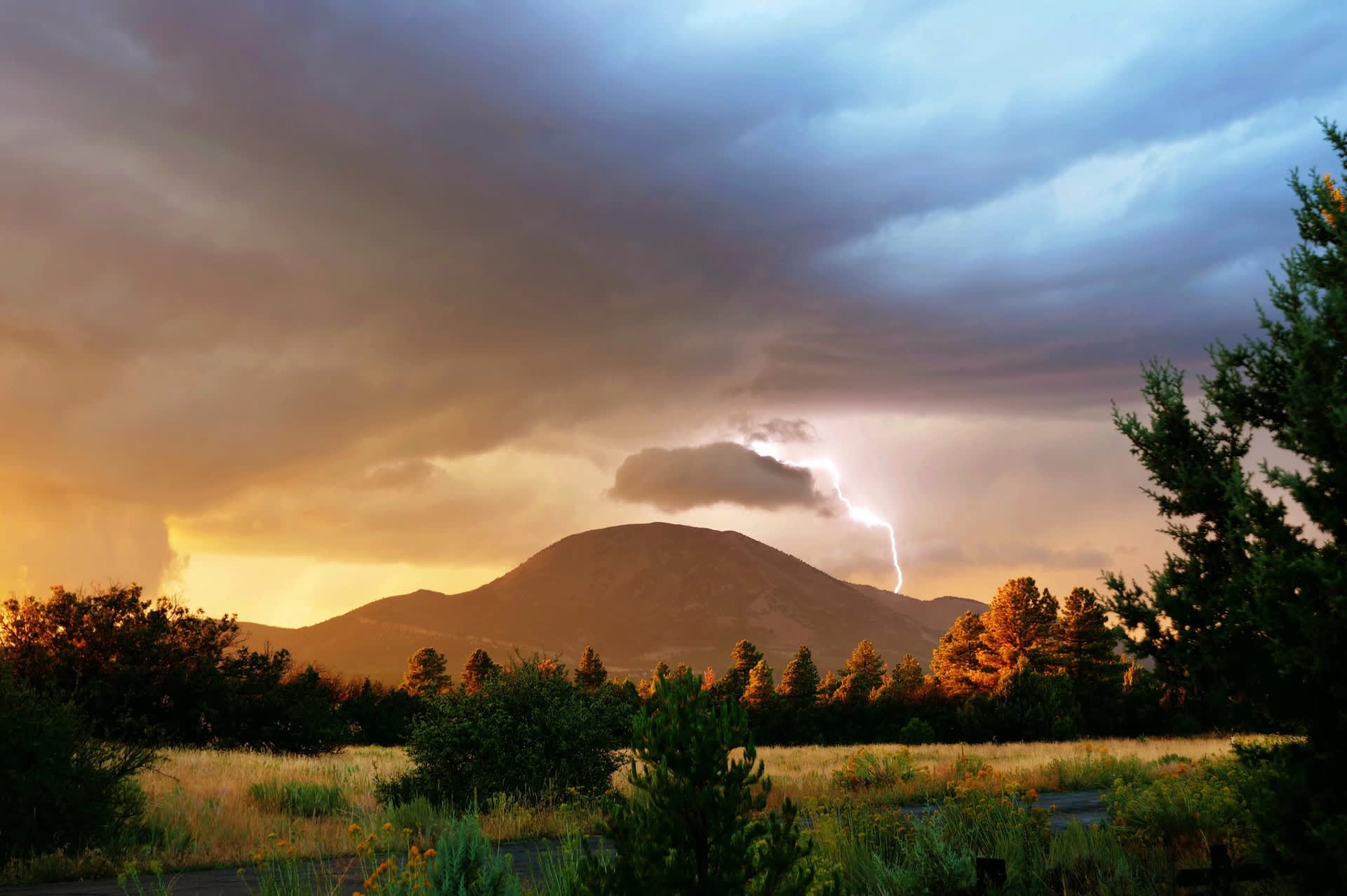 RELATED
TOUR
North American Epic
Cycling from the Arctic Ocean to Panama City will take you through 9 countries and countless variations in landscape, culture, language, cuisine and...