Blog
REGISTER NOW
LOGIN
SIGN UP FOR OUR NEWSLETTER
TDA'S COLD WEATHER GEAR FAVOURITES
HOW TO PREPARE: An 8 part series to get you ready for your first TDA tour. Click here to read more.
Almost all of us in our Toronto office will ride to work, even on the worst Canadian winter days. The key to getting through the cold and snowy months is a mix of; a love of cycling, the right amount of stubbornness and having the proper winter gear. For people thinking about our tours with cold weather conditions like the Silk Route or the South American Epic, this blog should also prove useful.
Here is a list of some of our favourite winter accessories.
NECK WARMER
At the risk of sounding dramatic, the neck warmer is a life saver for a cyclist. In fact, you probably already have one if you've done a tour with us. I mention it because it simply can not be left out. In cold weather, warm weather and anything in between, they are a great piece of gear. During the colder months my go to is the heavyweight Merino wool by BUFF. Shanny (above) is modelling a lightweight option which he prefers because he can also wear it all day while indoors.
LOBSTER GLOVES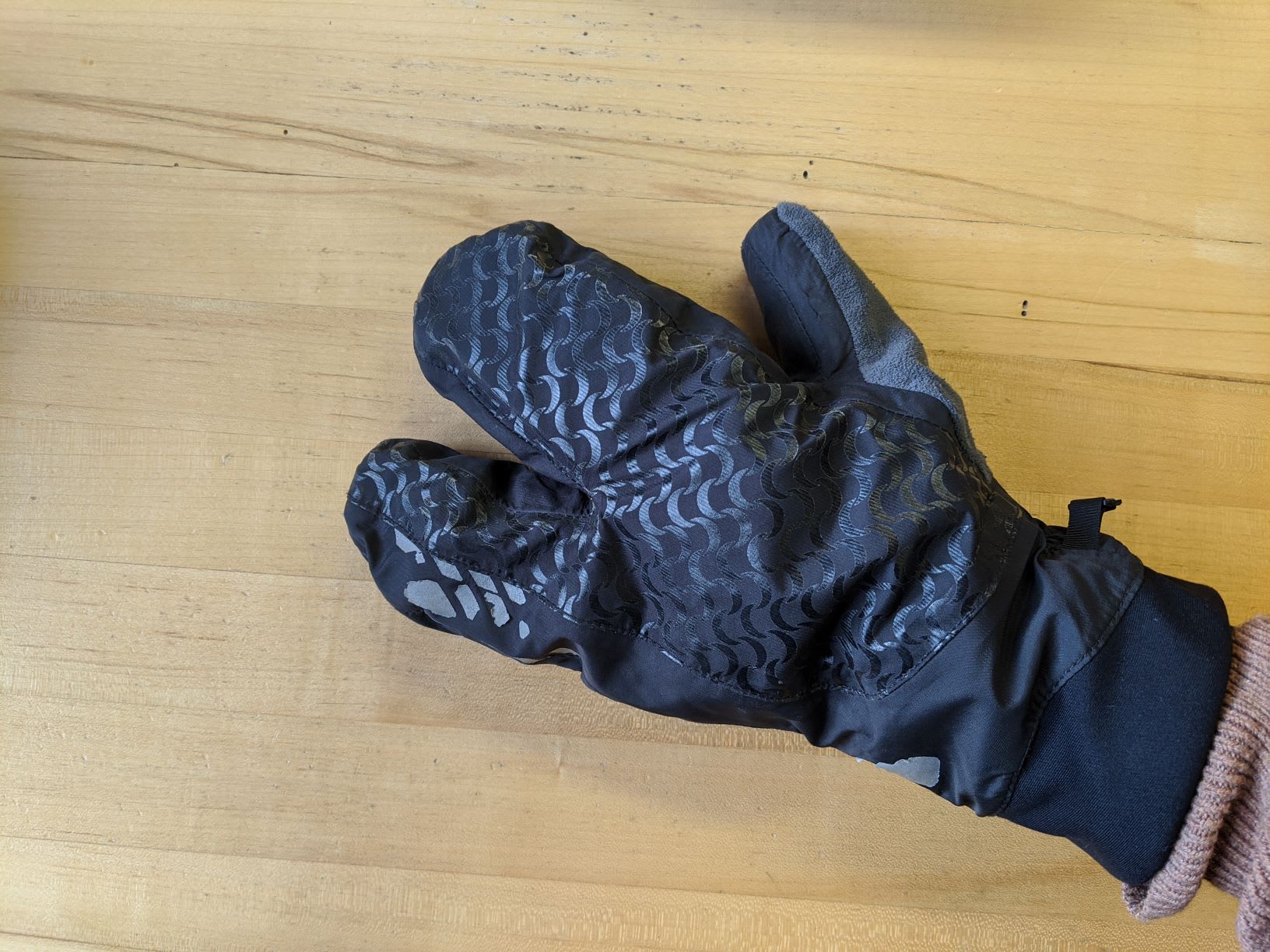 I first saw these gloves at Mountain Equipment Co-op a few years ago and my initial thought was how odd they looked. After all, they are called lobster gloves so it's hard to take them seriously at first!  If you ask someone who has them, they will most likely say they work really well in keeping their fingers warm and that the dexterity is surprisingly good. Shanny loves them, he's almost worn his pair out!
POGIES
Another interesting and odd looking piece of gear is the pogie. It is another staff favourite here in the office for those who have longer rides and need to seriously block out the icy wind. You attach them around your handle bars and leave them on while your bike is inside. No more searching for your gloves as you run out the door! Staffer Micah's favourite this season is the Singletrack by Wolftooth.
WOOL SOCKS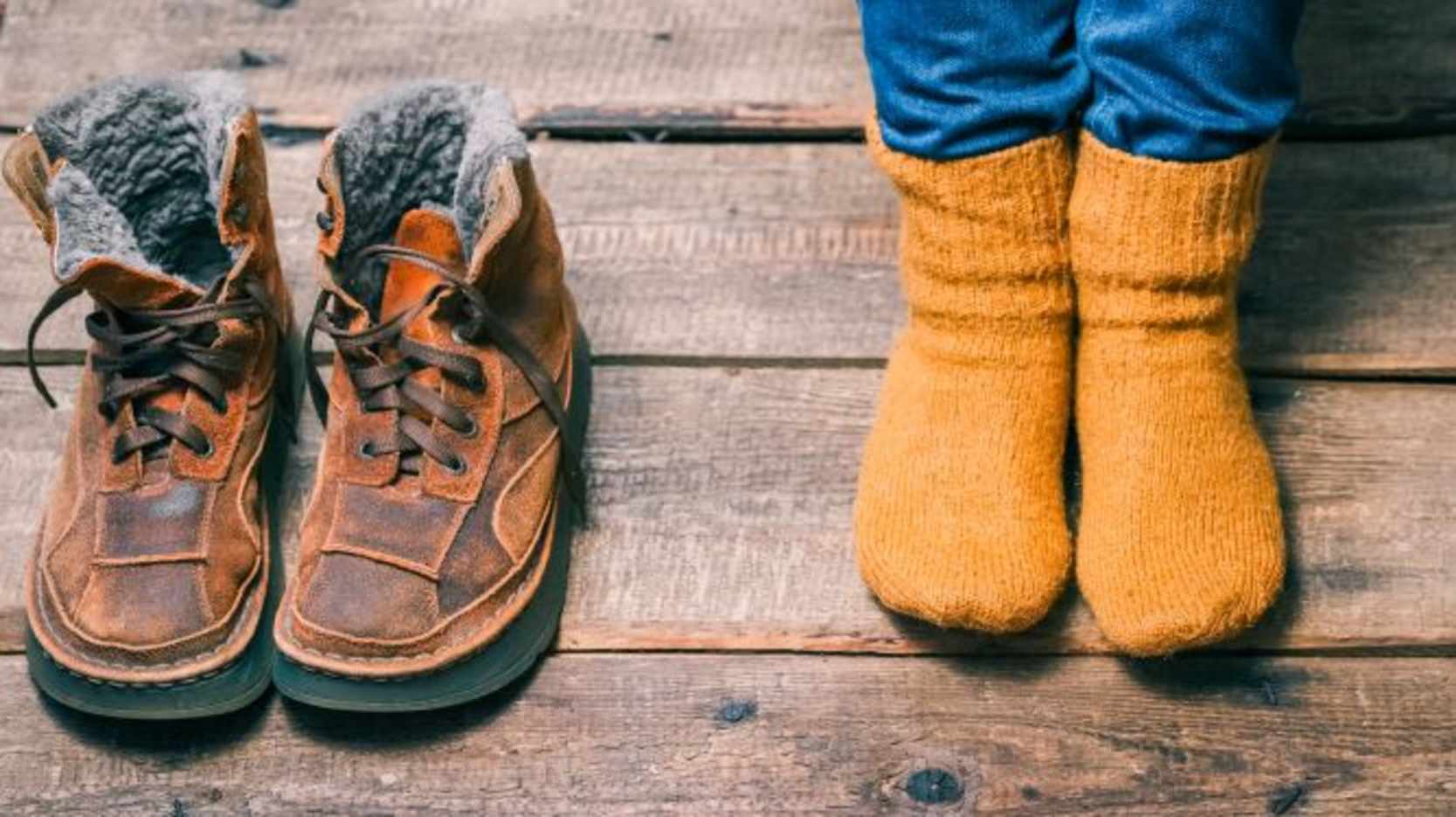 One of my own personal favourites, and something that I feel that often gets overlooked, are good wool socks.  Good wool socks will keep your feet warm but they also breathe well and will absorb a lot more moisture then cotton.  I wear them all year round and they really do last a lot longer then cotton. My go-tos are Woolie Boolie by Defeet.
BASE LAYERS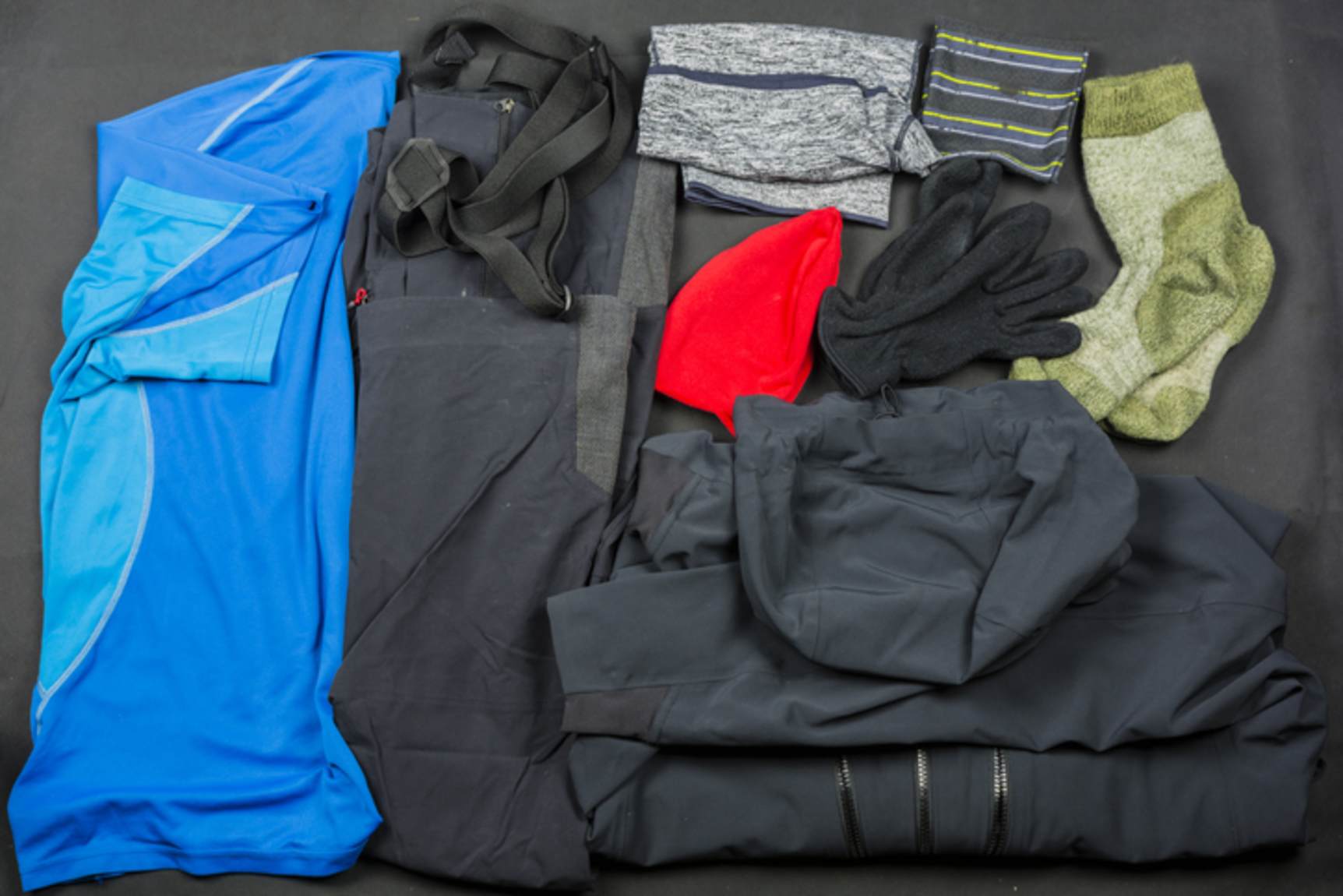 Base layers are a key part of getting dressed in the winter. A fitted layer against your skin will keep your core temperature regulated and wick away sweat. It helps to stop any breeze of cold air getting to your skin and keeps you cozy all day long. The most popular fabric choice around here is light Merino wool. Merino is the finest wool out there and has no itchy factor to it. My favourite company making Merino wool base layers is Smartwool.
What are some of your winter cycling gear picks? Please leave them in the comments below.
How to Prepare
An 8 part series to get you ready for your first TDA tour. Click here to read more.