Blog
REGISTER NOW
LOGIN
SIGN UP FOR OUR NEWSLETTER
2020 Tour d'Afrique Bike Donation
Each year on the Tour d'Afrique, participants and staff participate in donation ceremonies in Arusha and Victoria Falls. Bicycles are donated to local organizations who use them to help out the people of their communities like a health care worker who can access rural areas to treat patients in their homes. Bicycles may also help a child get to school, a farmer carry their goods or a sick person get to the hospital. This year, however, was a little different since the tour was cut short in Arusha. Fortunately, we were still able to participate the donation ceremony in Tanzania with a local organization, One Bike TZ. Even though we never made it to Victoria Falls, TDA is still honoring the donations there.
We might not have made it to Cape Town but we take this moment to look back at one of the many highlights of our journey, the donation ceremony in Arusha with One Bike Tanzania.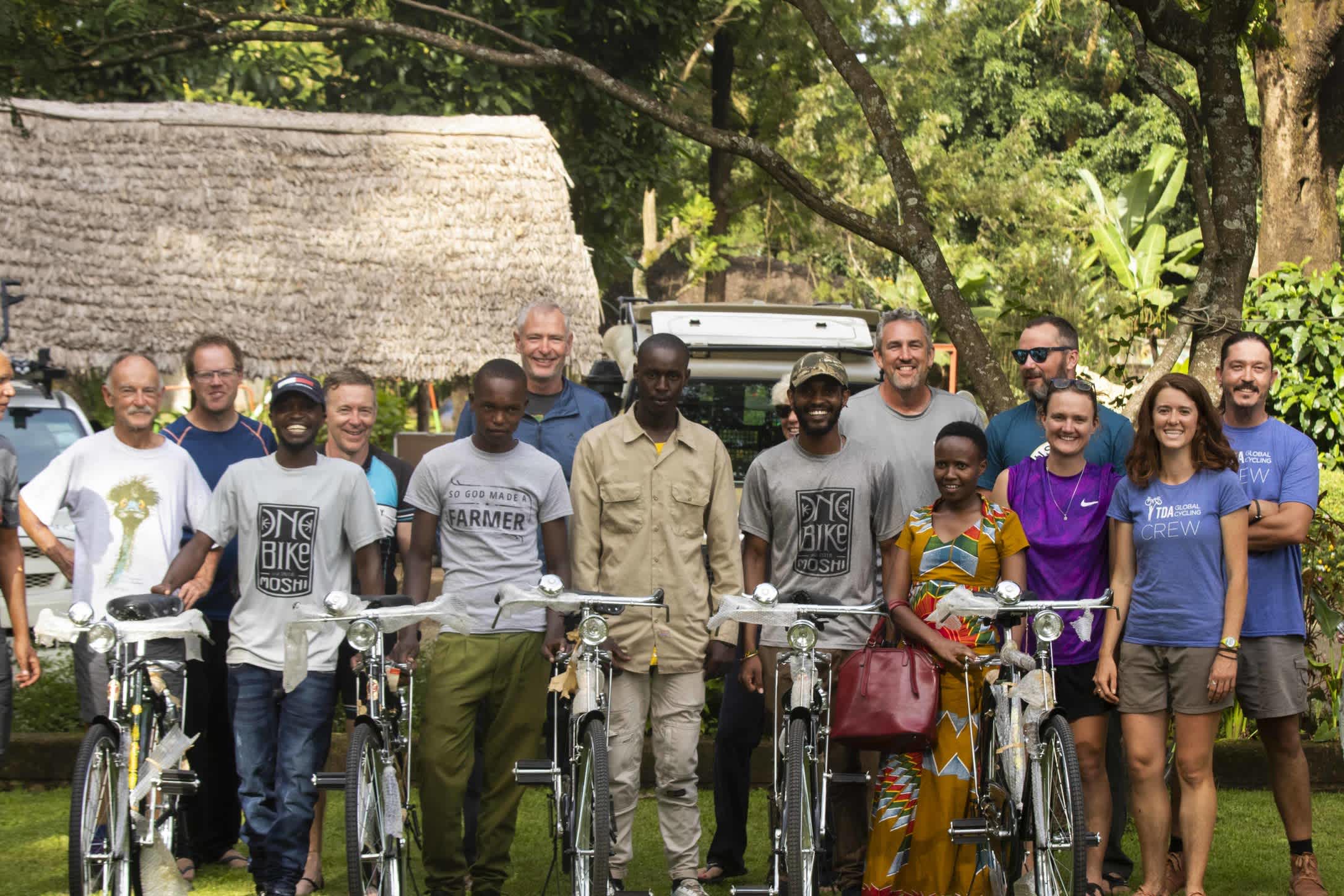 One Bike Tanzania is located in Moshi Town at the base of Mount Kilimanjaro, which is about 40 minutes from Arusha. The organization was founded by two local friends, Goodluck and Hillary.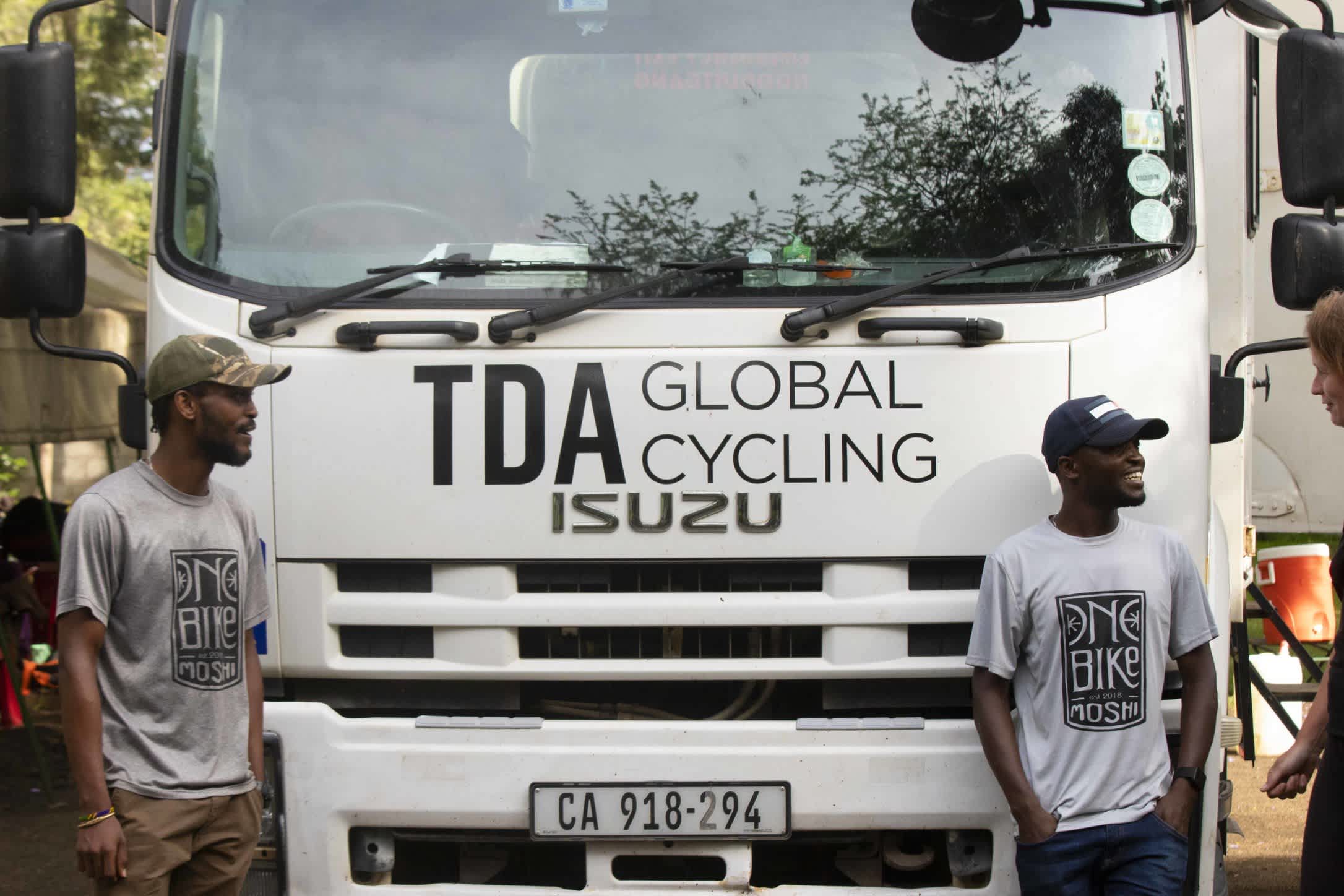 The two started the organization because they wanted to use their passion, bicycles, to change people's lives and improve their community. They both grew up riding bicycles and felt like they could use bikes create something that positively impacted the people around them.
Their organization helps the community out in a variety of different ways. One Bike is currently working on four different projects. In addition to donating bicycles to their community they also teach others how to repair bicycles, offer free bike maintenance and repair services and organize monthly rides where they go around and pick up trash. One Bike Tanzania is educating and empowering their community in many ways. At their shop in Moshi they hold Bike repair clinics, take tourists out on rides around Kilimanjaro and offer bicycle repairs.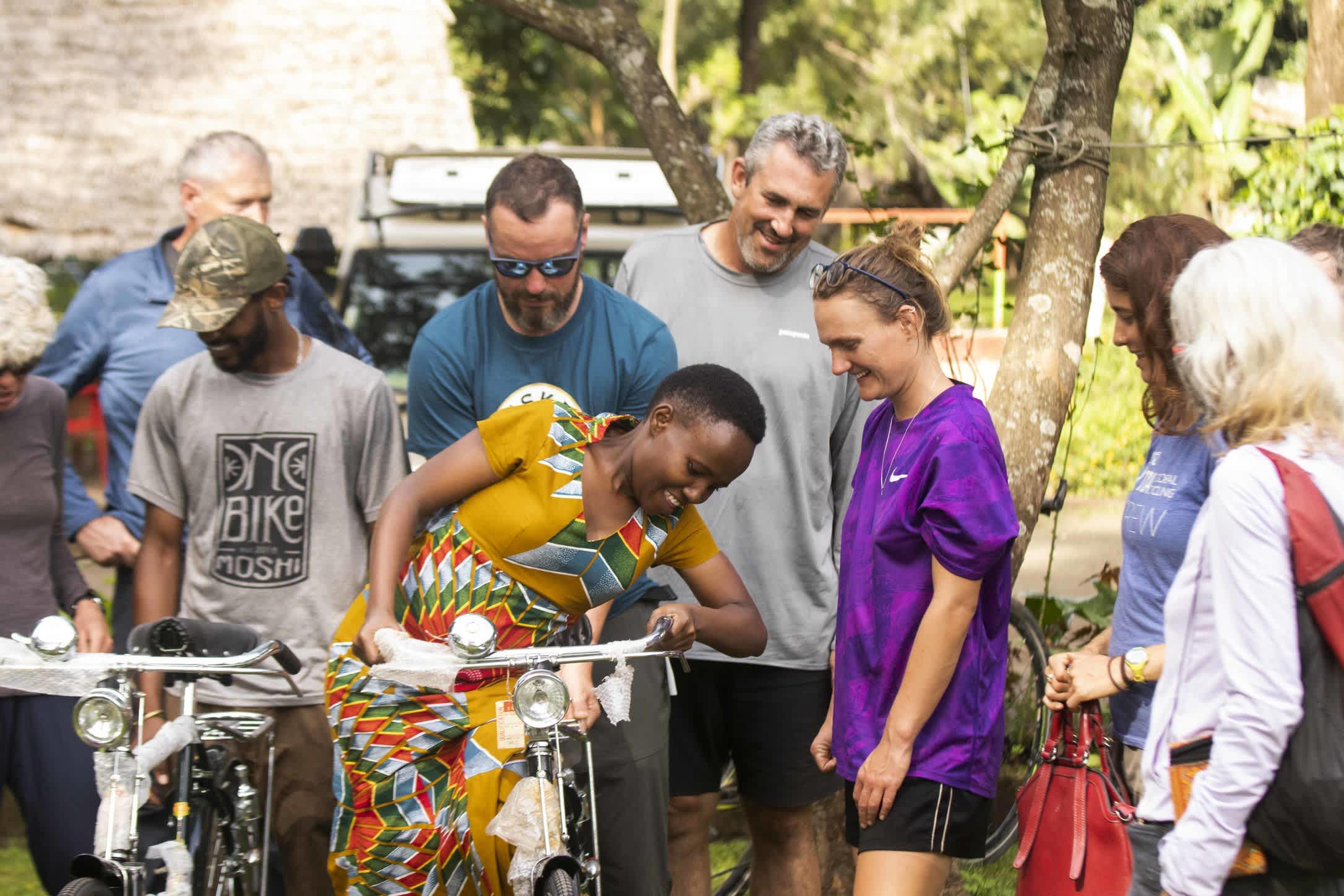 At the donation ceremony we presented Goodluck and Hillary with some bikes that they will donate to their community. Goodluck spoke to us about his organization and introduced us to some of the people that will be receiving the bicycles.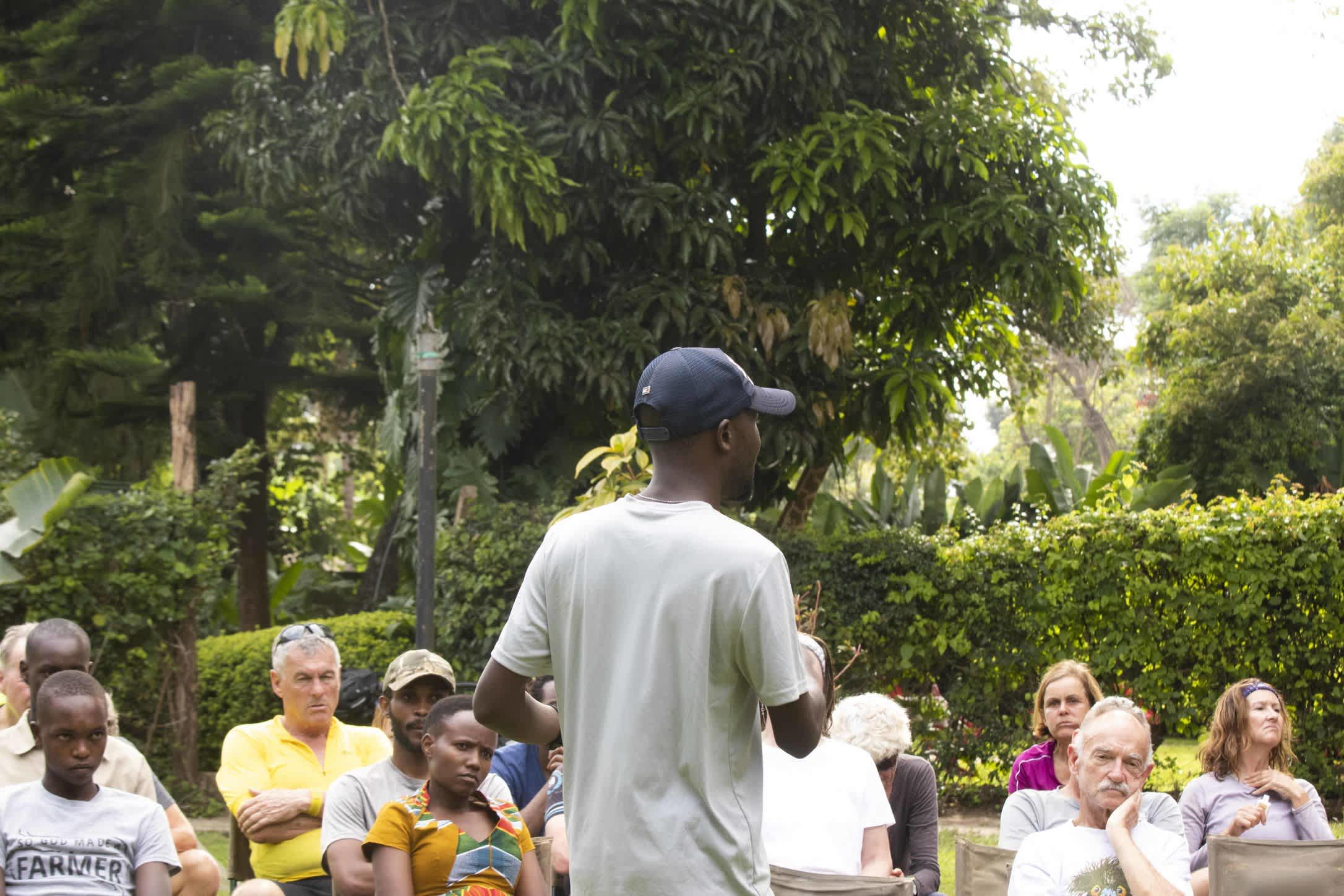 Giving a member of the community a mode of transportation can help them out substantially. People that live outside of town don't have the same means of transport that others have. A bicycle could mean allowing a child to attend school, when they would otherwise not be able to. Bicycles give people the freedom to take care of their own business. It can help them transport goods, get to work or to see a doctor. Bicycles mean freedom.
The bicycles look different to the ones we are used to. One Bike chooses these bicycles because they are very simple to repair and maintain, easy to source parts for and can carry a load.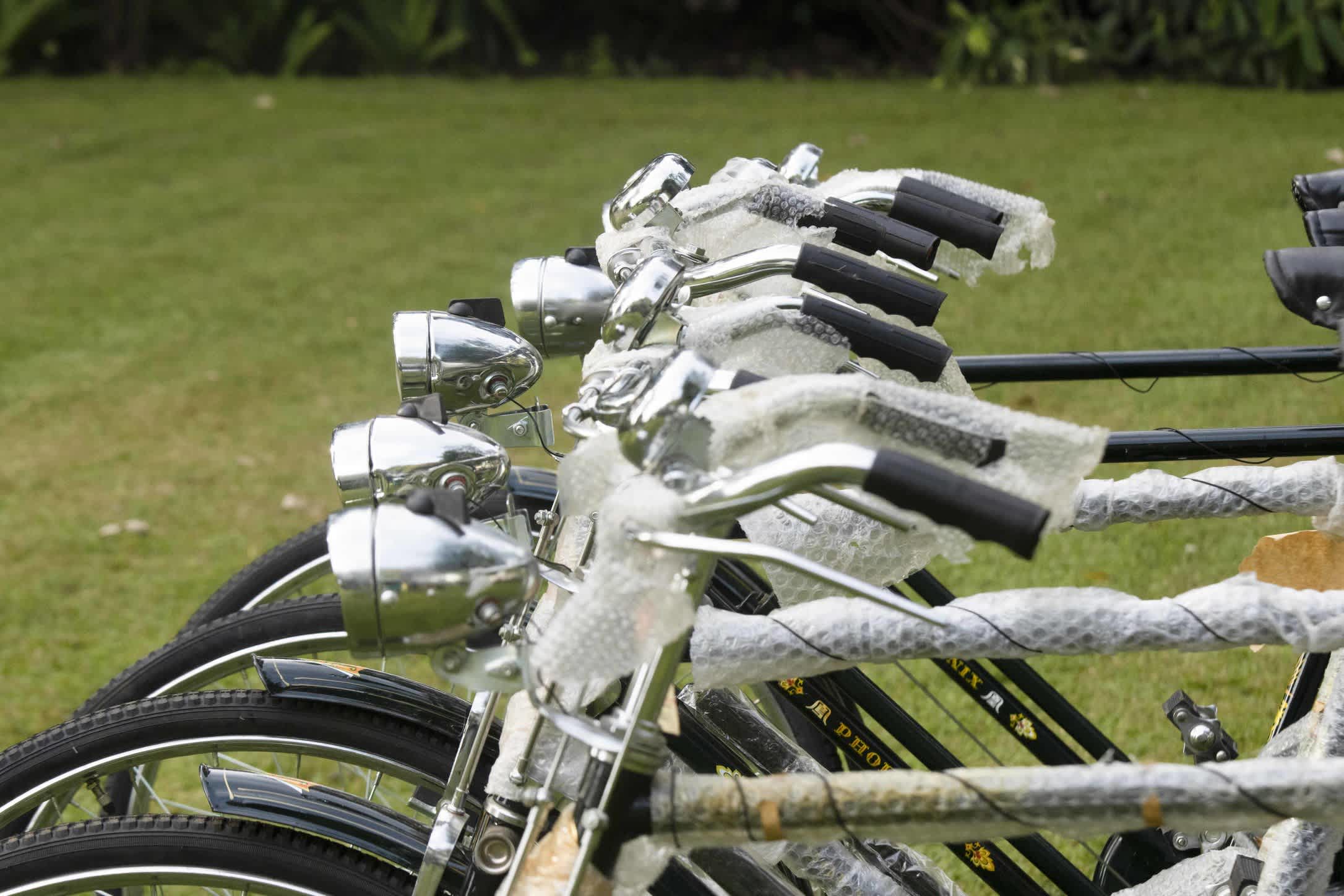 Almost all of the bikes that One Bike donates to their community come from TDA Foundation. Every year TDA donates one bicycle for every Tour d'Afrique full tour rider. Riders are encouraged to raise money within their own communities to increase the donations. This year, one of the riders, Cheryl Yates, got her gym, Soul Studio in Vernon, BC together and raised enough money to donate 10 bicycles.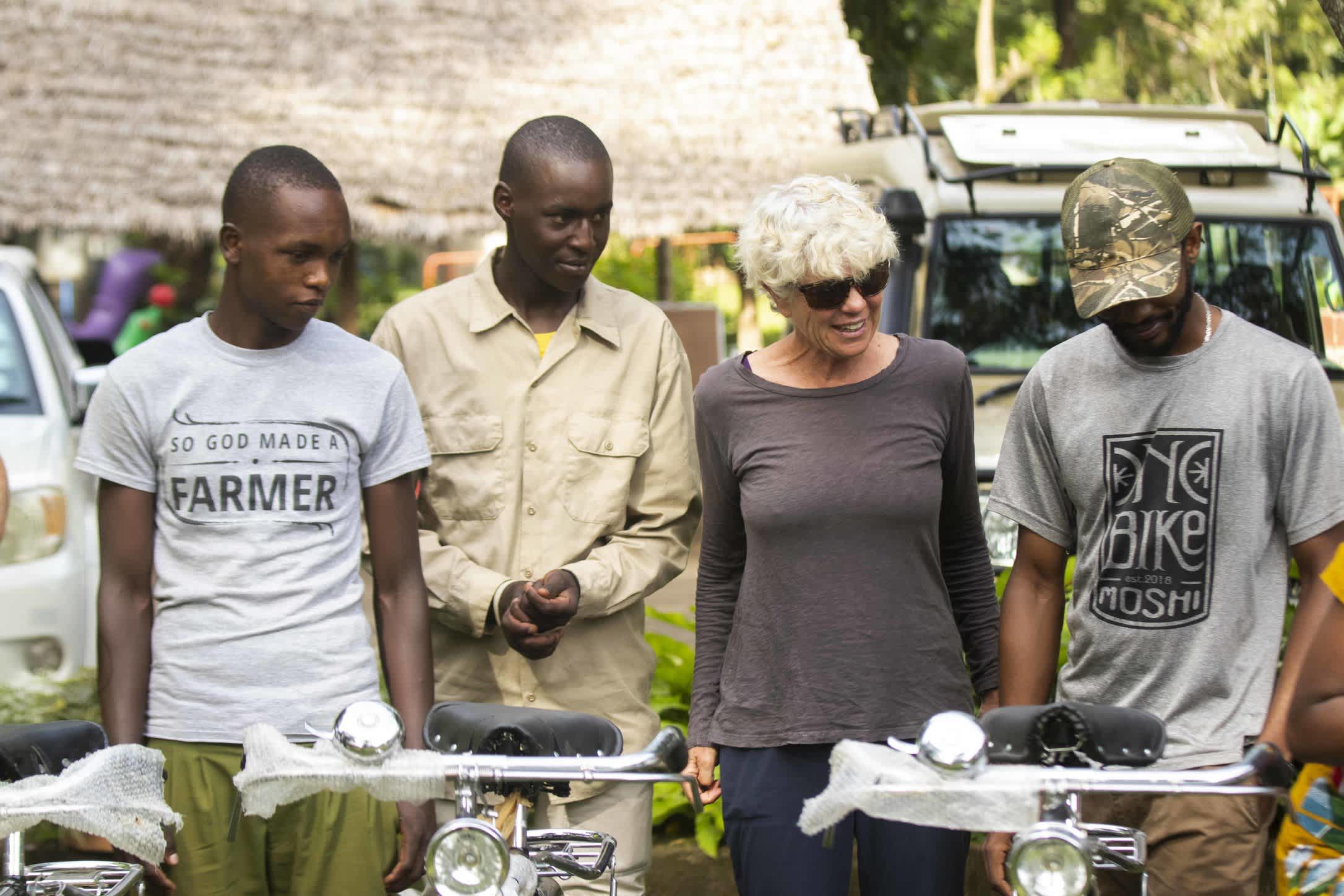 If you would like to learn more about the work that TDA Foundation or One Bike Tanzania does check out the links below.
One Bike: https://onebiketz.com/
TDA Foundation: https://tdaglobalcycling.com/tda-foundation/