Blog
REGISTER NOW
LOGIN
SIGN UP FOR OUR NEWSLETTER
Tour D'Afrique 2017 = Memories To Last A Lifetime!
"South African Judith Treloar and her husband Michael rode the Tour d'Afrique in 2017. Judith decided to contribute this photo essay as part of our TDA Community News initiative. Learn more about how you can contribute here."
Not a day goes by that my husband, (Michael) and me (Judith) do not recall something from our TDA experience.
Sudan resulted in a few anecdotes which I would like to share, and hope you will enjoy too, so here goes. Due to the political climate in Egypt and Sudan we had local security travel with us and received a request that the ladies cover their tight-fitting cycling lycra pants, keep arms covered at least to below the elbow and use a head scarf if possible. Out of respect, I was happy to oblige and initially wore a pair of my own casual shorts over my lycra, but these became too uncomfortable, so the only suitable loose-fitting item of clothing I could find for my short legs was a giant-sized pair of pink pantaloons bought in Egypt at a shop in Abu Simbel!
At one of our Sudan "coke stops" I met these two lovely ladies, whose attire matched my pantaloons and I felt a little less self-conscious! Note their fancy footwear and bright clothing, unlike the mostly solid black we had seen in Egypt.
In Khartoum, on our return from shopping at their Mall, an elderly gentleman summoned us and very politely asked if we spoke English. When we said "yes", he was absolutely thrilled! He immediately brought out some chairs, asked if we ate watermelon, and promptly produced some! He explained that when he was a young boy everyone in Sudan was taught English, but it was no longer the case, and he had no one to practise it on! He had also worked for an American-owned company at some stage, so his English was good.
We had a wonderful conversation about Africa, the world in general and of course TDA! We then had to run back to our campsite to make the evening's rider briefing!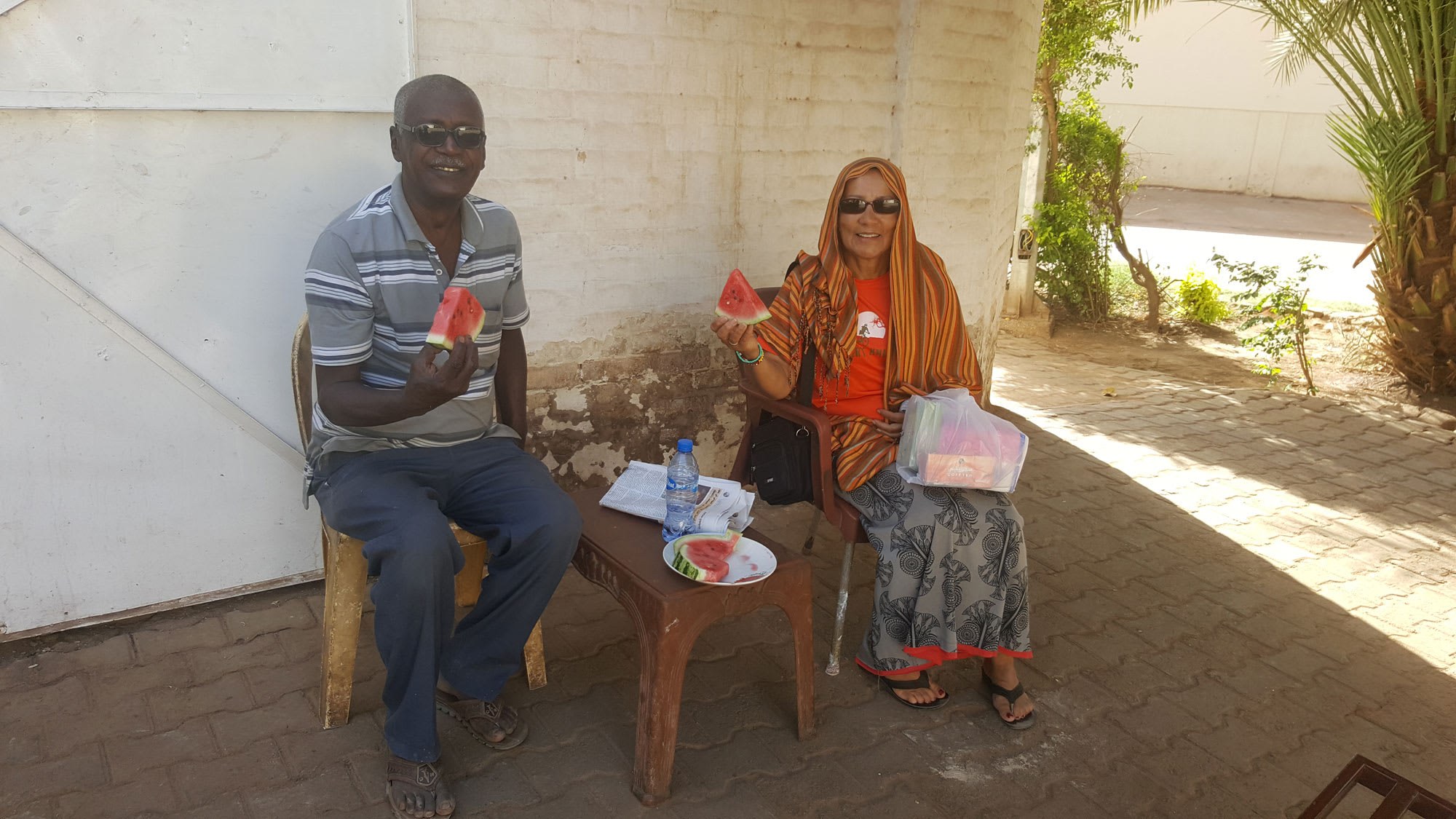 There are not many tourists in Sudan, so we were a novelty, and the Sudanese people and children were mostly friendly. We provided some light entertainment and a distraction for these young shepherds!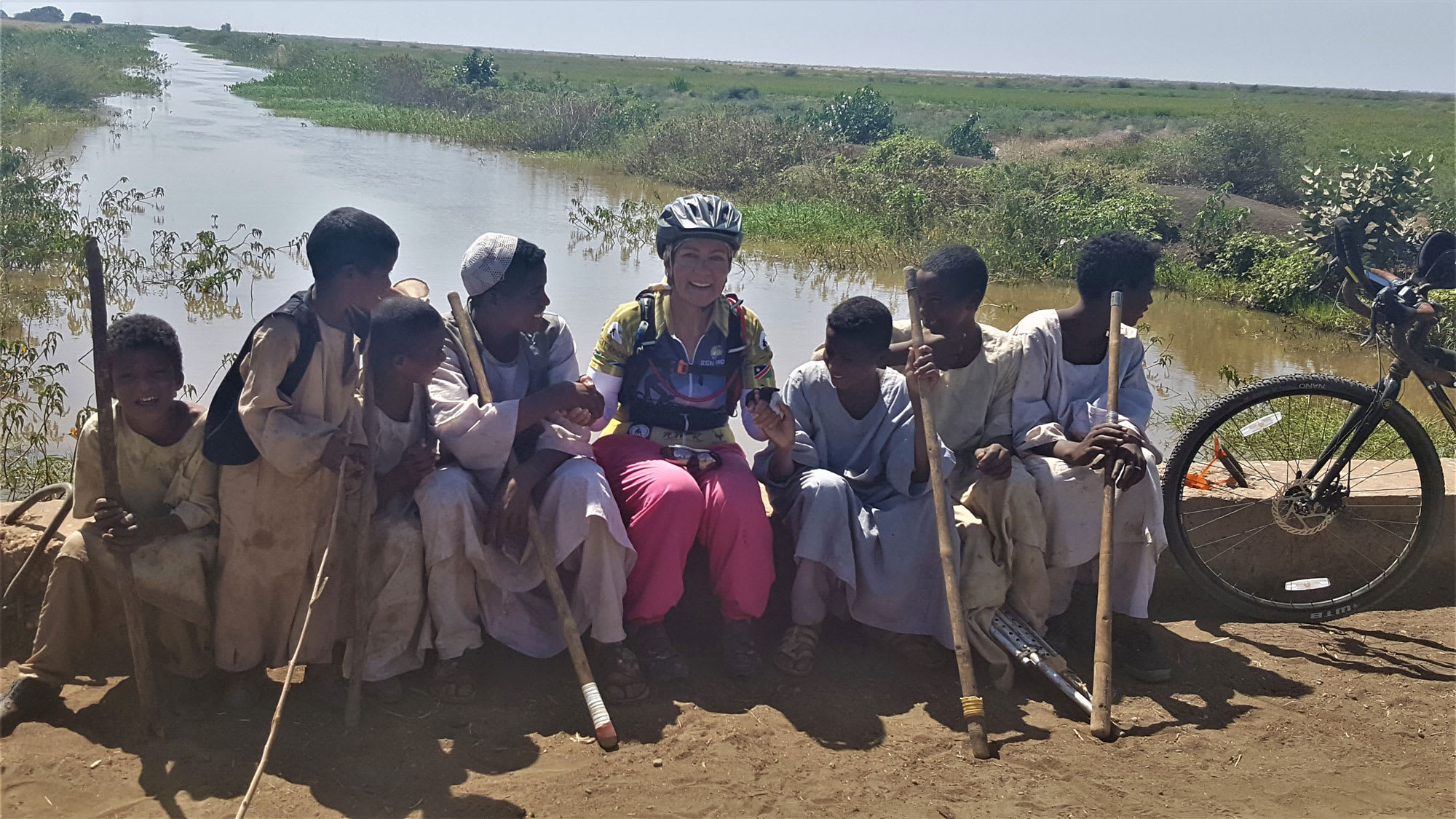 I stared in disbelief at this truckload of goods and people travelling at high speed, one bump (and there were many) or sharp braking, and these guys would have been in serious trouble – but they managed it!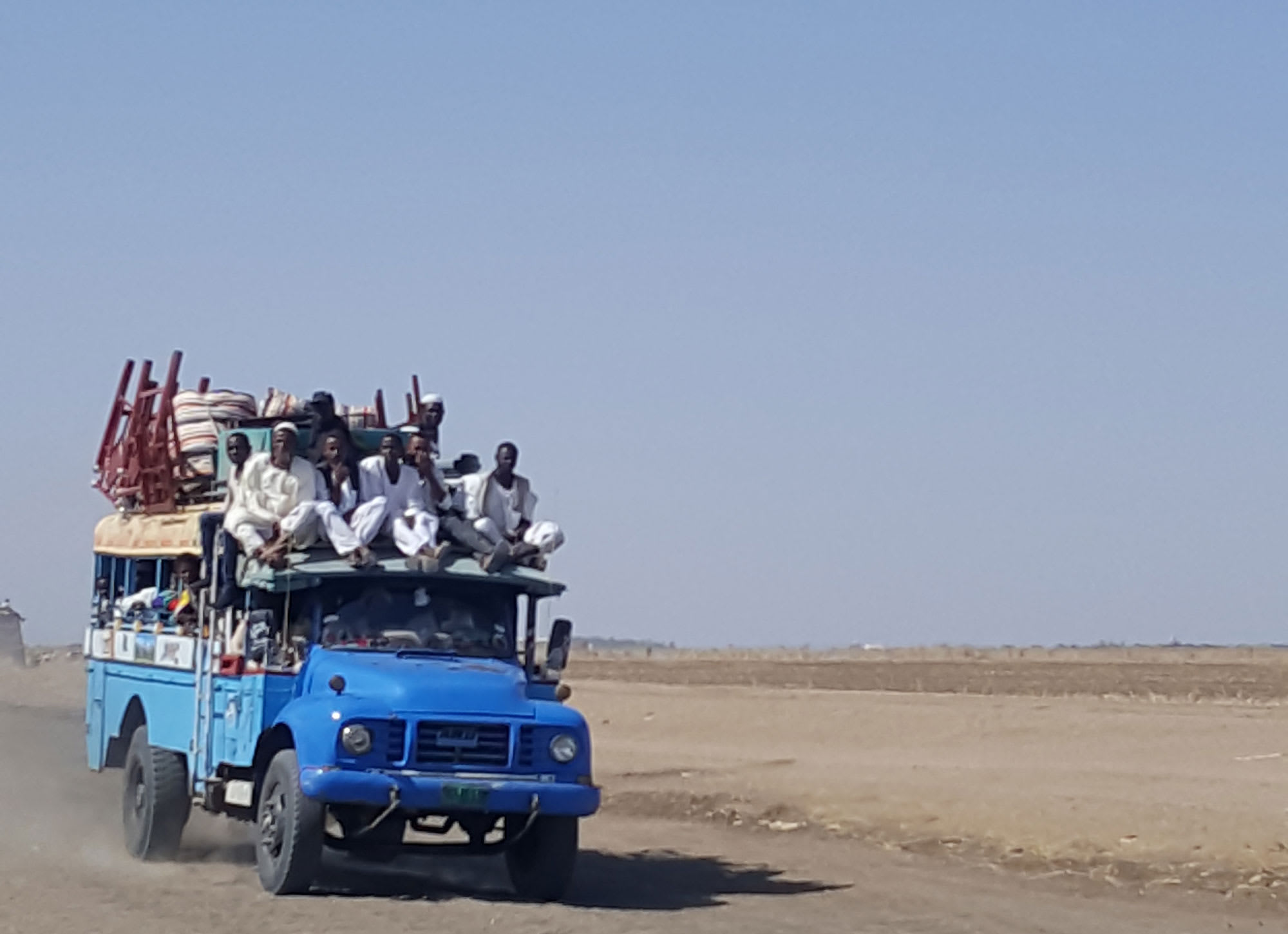 This excerpt from Michael's blog – "When TDA Crew say it's going to be a hot day for riding, you have to believe them, it's going to be a hot hot day! Highest recorded temperature was 47 degrees Celsius today – and it took its toll on the riders! Tallis in his back-up vehicle brought additional water to us."
And then there were the marriage proposals…..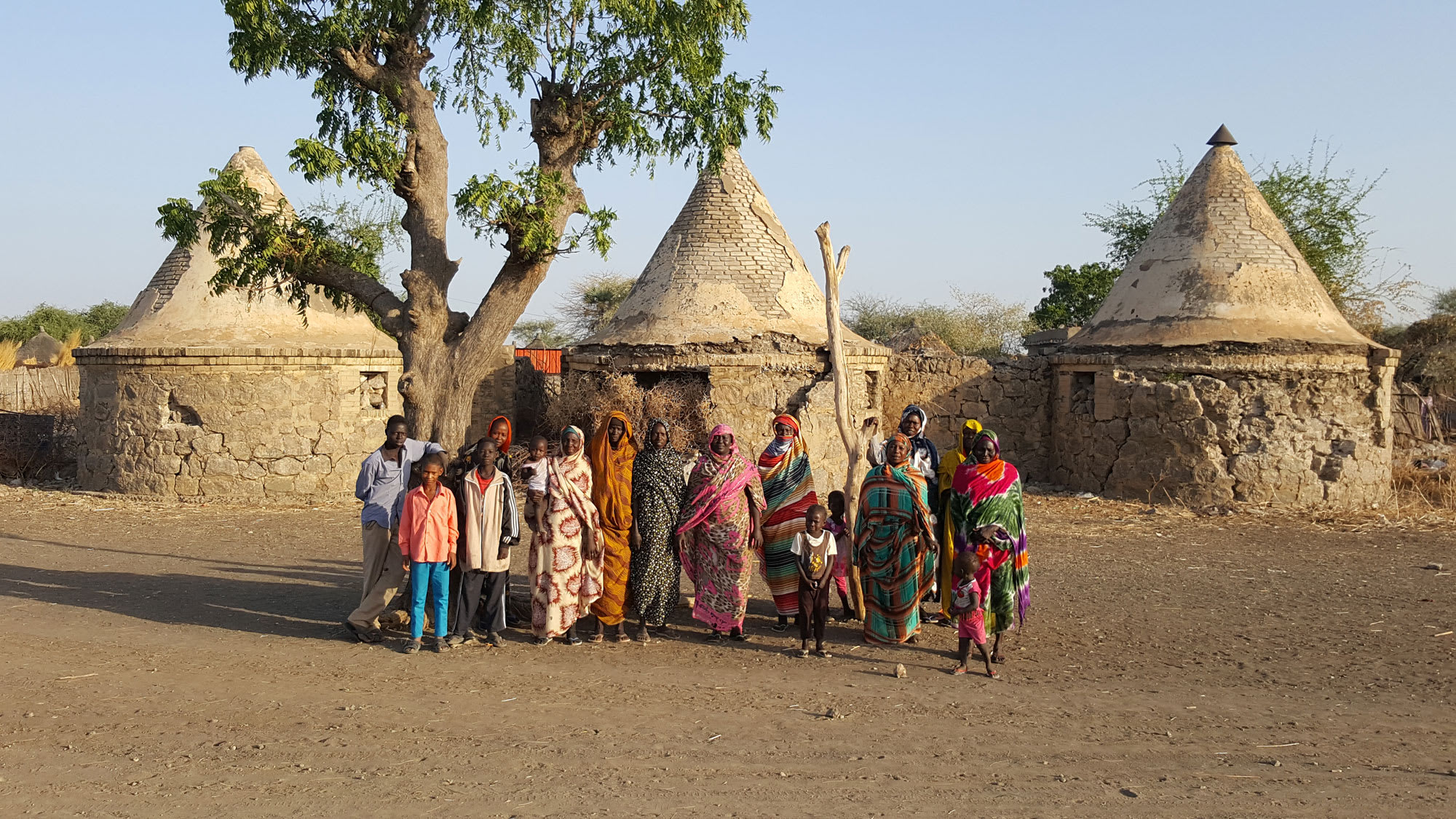 Michael stopped to take photos of the village grain stores and houses when these ladies appeared and shouted, "You want wife? We marry!!" Needless to say, he greeted them, waved goodbye and made a hasty retreat!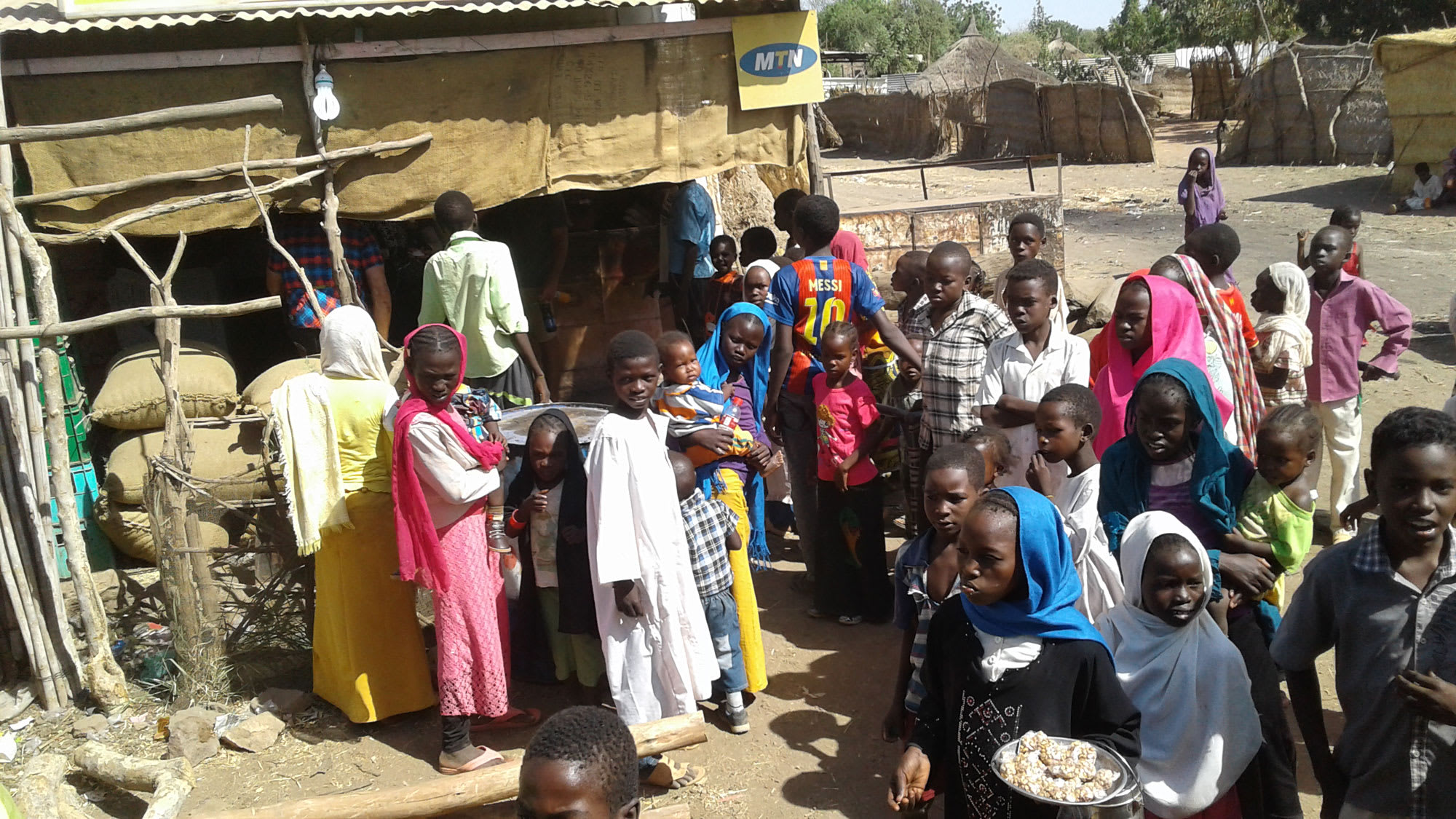 As we stopped on our way through another village, a man came out of the crowd and asked Michael, "Who ladies (cyclists) belong to?" Michael replied jokingly, "Me, they are my wives." The man promptly offered to buy one of us!
Michael pointing to me (shortest lady on tour) asked him, "How much you pay me for her?"
"20 Camels", came the reply.
Michael pointing to Alex (tallest lady on tour), "How much you pay me for her?"
"200 Camels"
Seems tall ladies are in demand!!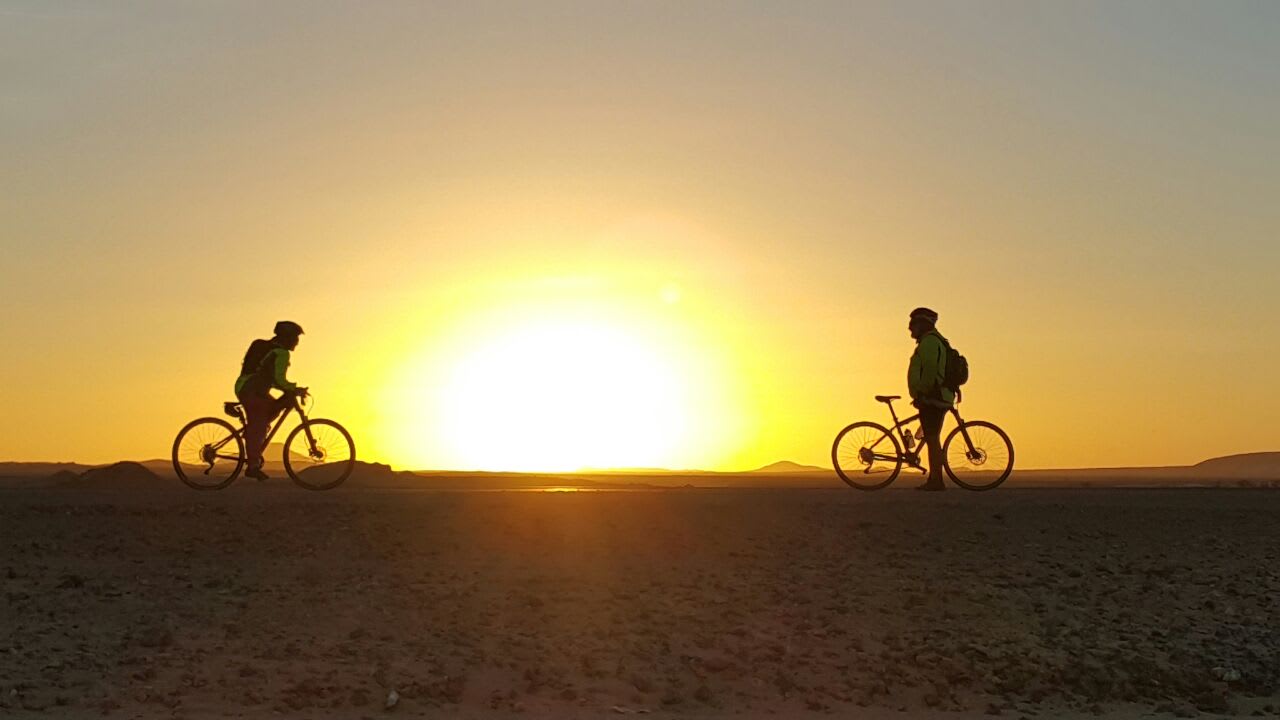 Our favourite Sudan sunrise picture, taken as I left camp with Michael waiting for me – thank you Liz Morris!
Another excerpt from Michael's blog…
"We left camp and only after a short 3km ride, rode into the artisanal gold mining area of Albada, stopped a bakkie (pick-up) full of people to ask about the mining.
Fortunately it was a bunch of Exploration Geologists. I managed to get a short explanation about the local geology and mode of gold mineralization, albeit in broken English.
Then I pushed on, as Judith had ridden off into the sunrise."
Off the cycling route, i.e. behind the scenes, on an afternoon when I just had to flag down the TDA lunch truck and hitch a ride back to camp, I had a lovely, "up close and personal" experience in Sudan….
We stopped to take on water at one of the water towers in a remote Sudanese village, and collected the key from a mud house close by. Whilst I waited a young boy approached and, with the help of the security official travelling with us, said his mother would like to offer us coffee. This arrived on a beautifully set out "help-yourself" tray with boiling water in a flask! What a treat for me and the crew!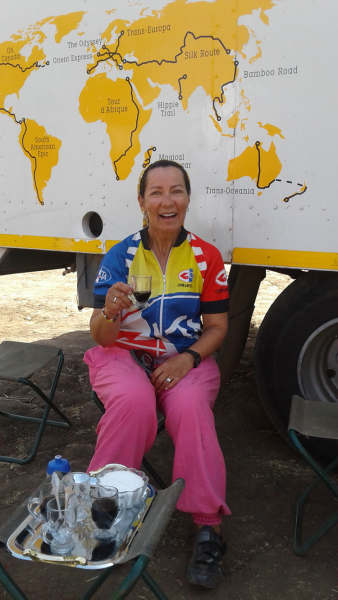 I asked if I could return the tray and thank his mother, so I followed him into the courtyard of the house, and there I met his mother and two sisters, who politely agreed to have a photo taken with me. As we left one of the sisters ran up to the truck, took out a state-of-the-art iPhone and asked me to bluetooth the photo to her! Unexpected in this rural setting! Thereafter I began to notice the cell phone towers.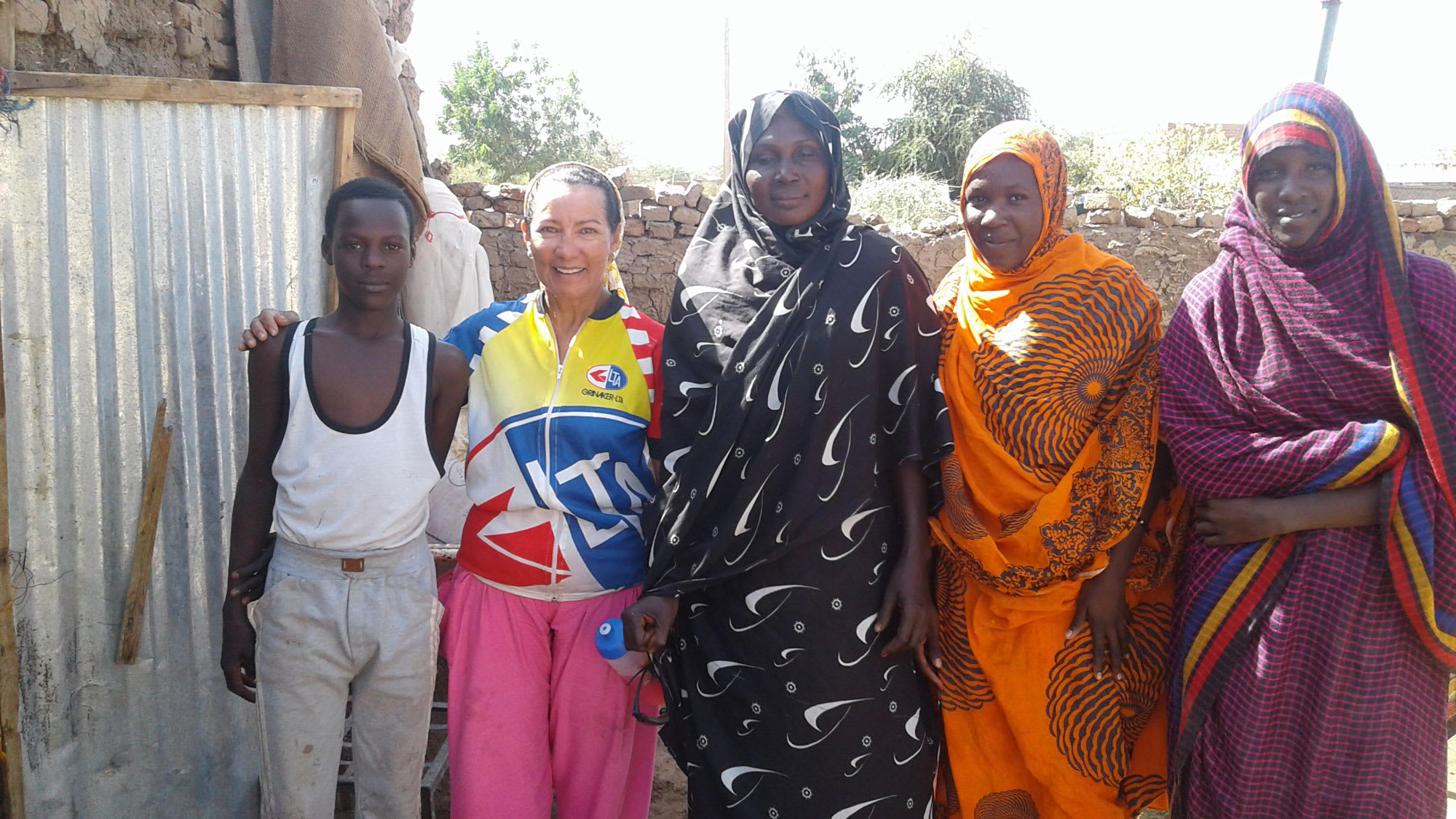 I was sad to say goodbye to Sudan as we travelled south into the lushness of Africa and to what we began to call "fish bowl" occasions… lots of spectators!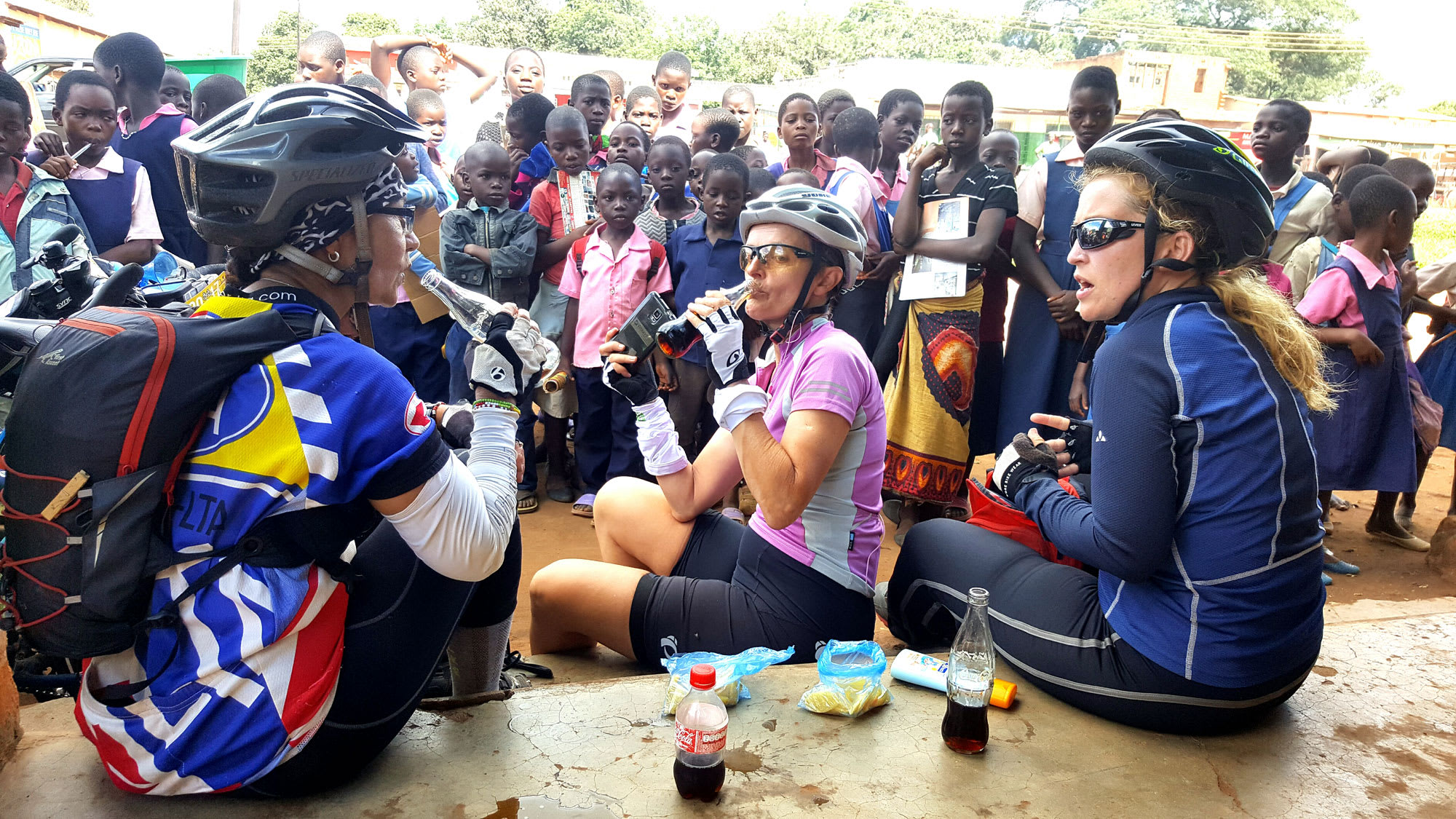 Thank you for the opportunity to share a tiny part of my Tour d'Afrique!