Blog
REGISTER NOW
LOGIN
SIGN UP FOR OUR NEWSLETTER
Announcing New Pop-Up Tours
"Those of us who have lived long enough, know that every crisis comes to an end and that better days do follow. Sometimes, it takes a bit longer but eventually the sun does come up and we humans are programmed to take advantage of the new day."
I wrote these words in a blog on March 15, announcing the cancellation of the ongoing 2020 Tour d'Afrique and the rescheduling of other upcoming trips.
Three months later, we feel that a new day has come and although the sun may not have come out yet, it is time to start planning cycling tours again. The clouds may still be there and uncertainties and confusion abound, nevertheless, we feel the situation is improving and it is time to assume with some confidence that long distance cycle touring will return.
The tours will be much shorter in time than our traditional offerings, smaller in group size and taking into account that the cyclists may have not been particularly active recently, the distances will be shorter. Considering the many international travel and health restrictions, we will also be cycling closer to home.
Over the last three months we have been playfully testing ideas for what we call 'pop-up tours' and today, we are announcing three new shorter tours. One, A Capital Ride, for the Canadian cycling community, will start in Toronto and pass through Ottawa and Montreal before finishing in Quebec City while another one, Supernatural British Colombia, will explore the coastal roads of Vancouver Island and mainland British Columbia.
For our European community, we have created a tour, Bohemian Rhapsody, that will start and finish in Prague, covering the Czech and Slovak Republics, Hungary and Austria. In addition, we have also re-scheduled our Viva Italia Tour for the fall of this year.
>>Related: Learn more about the 2020 Viva Italia cycling tour
In a recent article in National Geographic, Erica Jackson Curran writes that planning a trip can help your mental state and that "even during the pandemic thinking about travel can make you happy". She goes on to say, "According to researchers, looking ahead to your next adventure could benefit your mental health. Even if you're not sure when that adventure will be." Either way it is a win-win situation.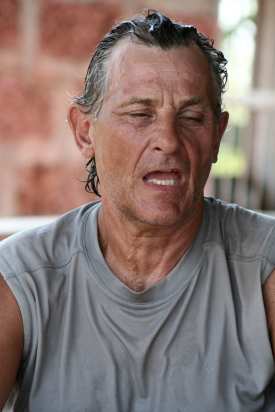 A couple of weeks ago, we posted a small sign on our Facebook, which was one of the most popular posting in TDA social media. The picture was a simple quote from gonzo journalist Hunter S. Thompson, "Life should not be a journey to the grave with the intention of arriving safely in a pretty and well preserved body, but rather to skid in broadside in a cloud of smoke, thoroughly used up, totally worn out, and loudly proclaiming "Wow! What a Ride!"  I 'liked' the quote, as it spoke to me but it obviously resonated with our cycling community worldwide. I believe it was the most shared item ever on our Facebook page. I bring this up simply to point out that what I missed most during the lockdown is that for three months I have not been able to 'wear out my body'. I would think that many in our long distance cycling community share these same sentiments. So lets get going again and start wearing out our bodies and our bicycles.