Blog
REGISTER NOW
LOGIN
SIGN UP FOR OUR NEWSLETTER
TDA Reports From The Field: COVID-19 & Human Rights In Nairobi, Kenya
Mark Wambui worked with TDA Global Cycling as a Content Creator on the 2019 Magical Madagascar Cycling Expedition.
It was barely a month after I had returned from northern Kenya as a local production manager for an upcoming Netflix documentary series that Kenya reported it's first case of the COVID-19 on March 8th. A sense of dread engulfed a significant part of the nation, mostly the middle and upper classes, who rushed to stalk up on food supplies and sanitizer… I was among them.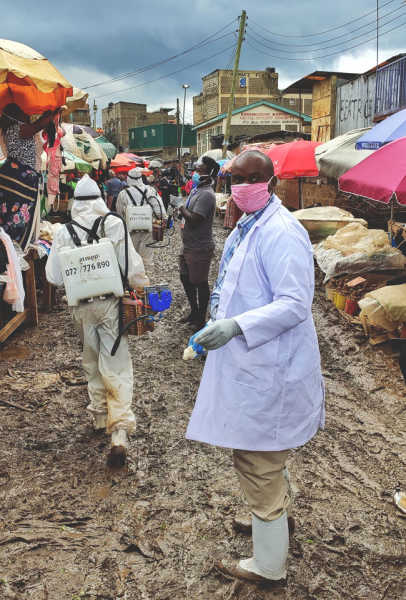 For the first week I settled into a routine of exercise and listening to the daily news briefs before I got a call… would I be willing to shoot a documentary focused on the unfolding story of COVID-19 and how it would affect human rights? A simple request but one whose answer was not obvious until I had a discussion with a colleague of mine on the Biafra War in Nigeria in the 60's.
Our talk was focused on Chinua Achebe's memoir – There Was A Country – where he looks at the role of of a writer in a war. He himself had remained silent about his own experiences in the Biafra conflict for more than 40 years. Looking back he observes "It is inconceivable to me that a serious writer could stand aside from this debate or be indifferent. For me, at any rate, there is a clear duty to make statement…The worst thing that can happen to any people is the loss of their dignity and self-respect. The writer's duty is to help them regain it by showing them in human terms what happened to them, what they lost. There is a saying in Ibo that a man can't tell where he dried his body. The writer can tell the people where the rain began to beat them. After all, the novelist's duty is not to beat this morning's headline in topicality; it is to explore in depth the human condition. In Africa he cannot perform this task unless he has a proper sense of history."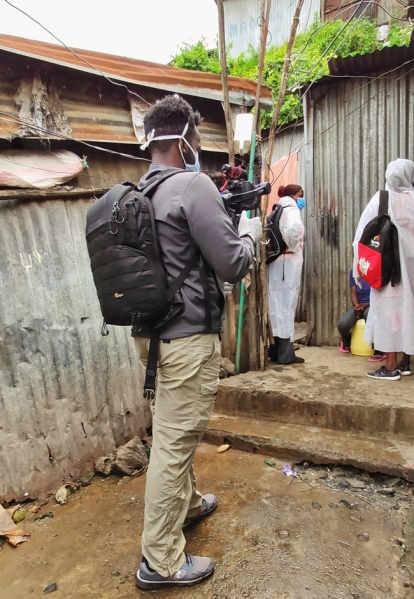 It's now my 5th week of documenting the ongoing struggle of maintaining human rights during an unprecedented time in the history of my country and the wider world.
This blog is part of our ongoing initiative TDA Community News. Learn more about how you can contribute here.